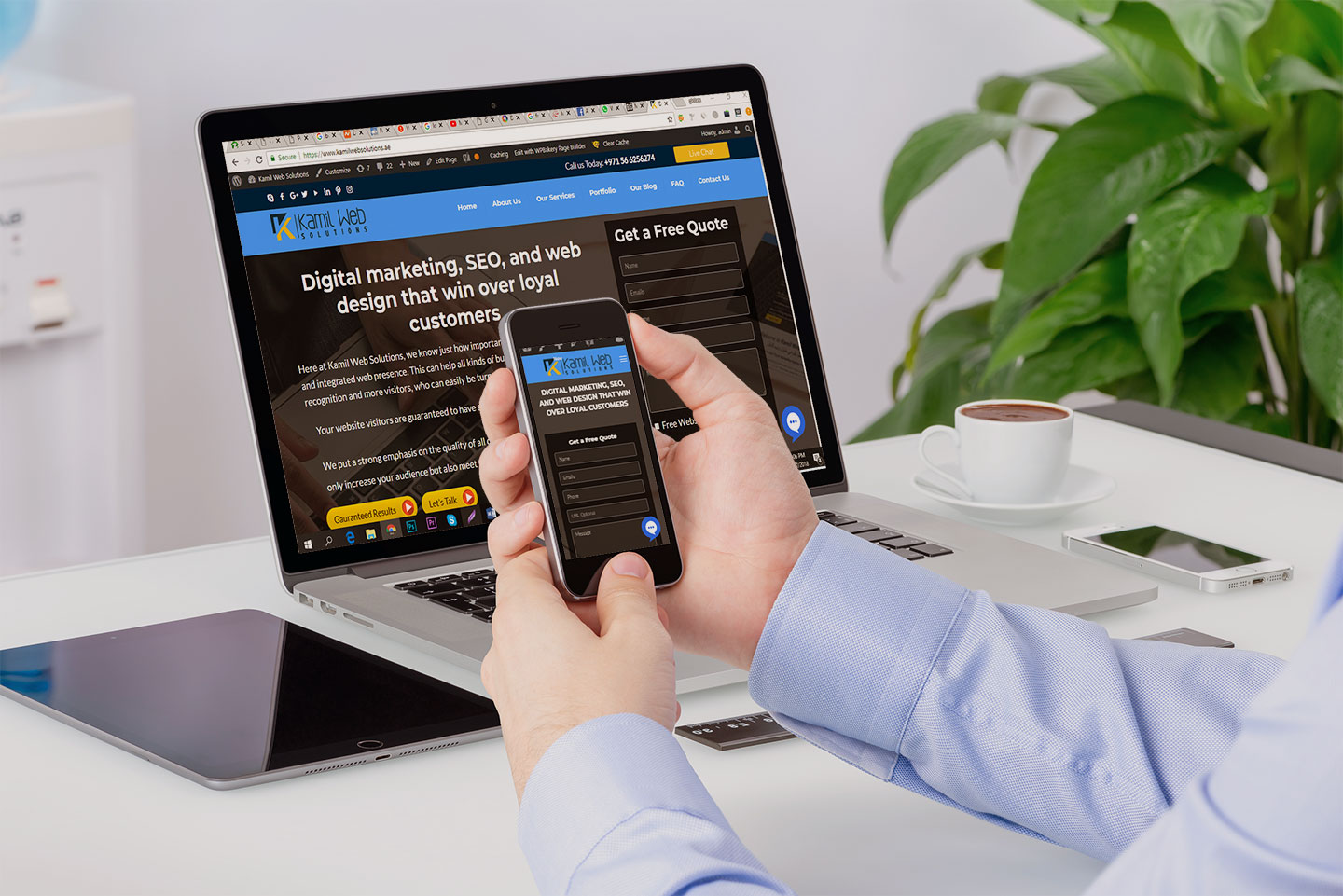 Regardless of whether you're someone who's constantly attached to their phone or you happen to be a marketer, you must have noticed that the number of mobile device users is skyrocketing everywhere. As a result, the term "responsive website design" has been surrounded by a lot of buzz lately. The term is used to describe a website that has been designed to adjust to various resolutions and screen sizes. What that means is that a website owner doesn't have to build separate sites for mobile and desktop devices – and that saves time and money. Here are some more reasons to adopt responsive web design ASAP:
· It's invaluable from an SEO point of view;
· It helps minimize bounce rates;
· It helps decrease page load times;
· It allows visitors quick and attractive visual interaction;
· It helps boost conversions.
Invaluable From An SEO Point Of View
Mobile internet use today has become so significant in terms of components of total internet use that even Google boosts the mobile search rankings of those websites that are mobile-friendly. Conversely, if your website is not mobile friendly, you'll start slipping in search results – if you haven't already, that is. Additionally, having separate desktop and mobile versions of your website effectively means that you're clogging up search engines with duplicate content. This is also a no-no in terms of SEO.
Helps Minimize Bounce Rates
Having great content on your website is crucial for success. On the other hand, there's really no point in having the best content in the world if it cannot be comfortably viewed on the screen of a mobile device. If you've ever landed on a non-optimized-for-mobile website and struggled to make sense of the information and layout you were welcomed by, you probably didn't stick around for too long. What this means is that a compromised user experience leads to users bouncing and taking their business elsewhere. That is why having a responsive web design that helps keep visitors engaged also provides an invaluable resource in decreasing bounce rates.
Helps Decrease Load Times
Simply put, it is faster and easier for people to access your website on their mobile devices thanks to responsive web design. According to Google guidelines, for example, the upper fold of the content on your site should load within a second, whereas the full page should not take more than 2 seconds to load. Visitors are able to access your content quickly if you have a responsive website – unlike slow-loading sites with a desktop version. As a result, not only does Google love your site more, but at the same time, your visitors are blessed with an improved user experience.
Allows Visitors Quick And Attractive Visual Interaction
Having compelling visual components on your site is all fine and dandy, but only up to the point where they ensure that visitors are able to not only enjoy them, but interact with them to the fullest. Responsive web design saves the day here because it allows images and other graphic content to be optimized for each layout. Consequentially, there are no more scaling (resolution and color depth) or bandwidth issues.
Helps Boost Conversions
What is the single most important reason for having responsive website design? It's the fact that it makes your visitors more likely to spend, as opposed to making them just less likely to leave your site. Responsive web design and conversions are in a direct correlation; having enhanced functionality and an improved user experience – as responsive websites do – makes it much easier for people to make the decision to purchase/place an order on your site. A natural consequence of this are increased conversion rates followed by higher revenue.