Local Citation Building Services
Local citation building services is one of the best way of getting your local business in front of interested buyers. It's like submitting your site to a master directory where people in your area will go to look for local businesses like yours.
By submitting your business to the relevant list of SEO directories, you'll dramatically increase your visibility by targeted, motivated buyers in your area. We'll take care of the entire process for you, from finding relevant directories through to successful submission.
Looking for local citation building services in Dubai? We offer you with a complete list of easy directories in your niche and while submitting websites manually we keep a quality check this helping in building the right one-way links.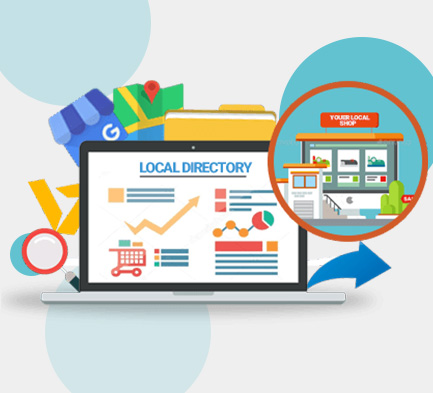 Benefits Of Our Local Citation Building Services

Give You One-Way Links
One-way directory links can help you get ranked on Google more quickly and generate traffic from search engines.

Alow The Anchor Text Of Your Choice
The keywords you incorporate into your directory submissions will help to improve your site's relevancy for those keywords.

Send You Targeted Traffic
Directories can help to drive high-quality, targeted traffic to your website, particularly from ultra-targeted niche directories.

Almost Free
Here's the great news! Some directories offer free SEO directory lists, so it's a good business practice to take advantage of this free advertising.
Our Local Directory Submission Process

SELECT A DIRECTORY
Our company select the best directory for your business, so you'll get noticed by targeted, local searchers.

CHECK IT FOR SEO
We'll make sure that the directories we submit to be SEO friendly and featuring solid rankings.


SUBMISSION GUIDELINES
Part of great advertising and graphic design is the ability to inject a dose of creativity into your project.

Photo Manipulation
Our talented designers are standing by to use the latest software and techniques for your brand.
Local directories are an effective way of obtaining very valuable links. Those links will increase your link popularity and boost your local rankings.
You'll always be kept in the loop through the use of our user dashboard. You'll be able to see which directories we've submitted your site to, and much more.
We believe in giving our customers good value for their hard-earned dollars. We will provide first-rate submission services at a price you can afford.
How Our Directory Submission Service Will Help Improve Your Search Rankings And Growth Of Your Business
When a local searcher looks for a business in their area, they are already motivated to buy what you are selling. Improved search engine rankings. One of the best ways you can outrank competitor in your area is by having citations in multiple lists of SEO directories. Our local citation building agency in UAE offer  money-back guarantee. If we don't get your site approved and listed in the directory, we'll give you your money back, no questions asked.