SEO Audit Services
If your website has not been doing good on the SERPs even though you have plenty of content and links and everything that comes in between both of them, it is a sure shot sign that you need a thorough SEO audit. Kamil Web Solutions is home to SEO experts who have seen to the success of hundreds of clients websites in an SERP ranking war. We have access to and expertise in handling of all latest technical tools and solutions that encompass the mastery of SEO audit. From technical audit to content audit to backlink audit and beyond, we strive hard until we find out what ails your brainchild.
Our SEO audit services are based on certain quality checks that are prevalent in the industry. That is, we do not deem an SEO audit complete, unless we:
Check that the content on the site is in a language that is easy to crawl for the search engines
Check that there are not any broken links between providers of different services and your website
Check that all published pages and posts appear in search index.
Check that all relevant pages show up in the search results for the target keywords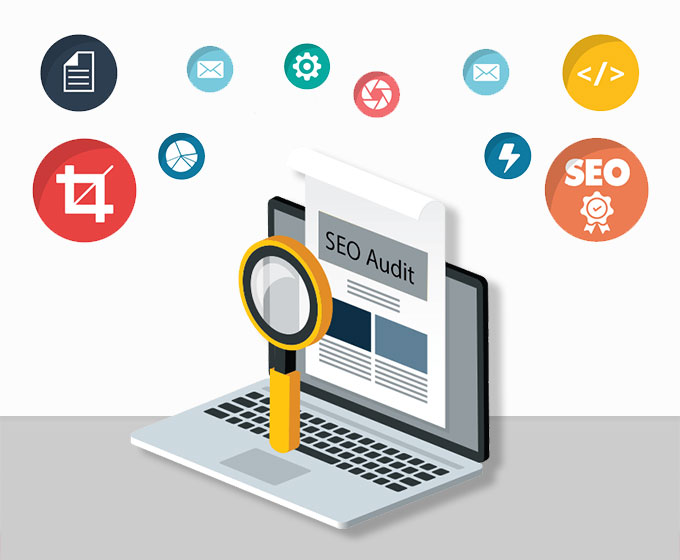 Our Approach To SEO Audits
All of our SEO audits are done manually by experienced professionals using tools built for this industry. The work we do includes inspecting countless SEO factors based on the area that is analyzed. We approach our projects with great dedication and focus on giving valuable answers that can lead to solutions.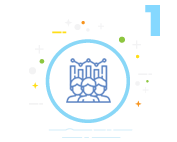 Consultation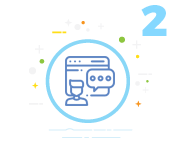 Website Review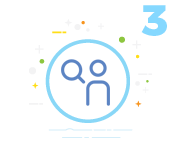 Initial Auditing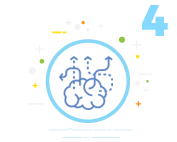 Strategy Planning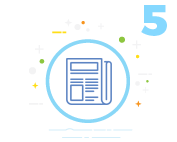 Detailed Reporting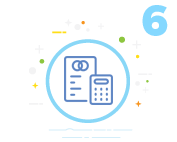 Budget Estimation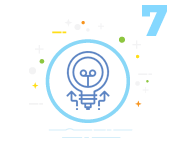 Business Impact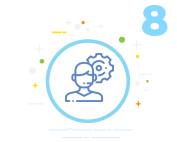 Final Call
Our SEO Audit Services Deliverables
Technical Audit

We have comprehensive technical capabilities and industry-leading software solutions for technical SEO audits. Our SEO will analyze all of the data collected, give valuable insights, and create a road-map of recommendations for future incentives. Having technically sound website will give you an edge on your competitors.
Structured Data

Google encourages websites with structured data, but a lot of professionals still don't know how to do it. Our structured data audits will help us understand where you can implement web page markups on your site and create descriptions that will tell search engines what your website and your content are about.
Content Audit

Content is a big part of SEO and a website may perform poorly if the content is not SEO-friendly. A lot of websites are well-optimized but their content is lacking. Our experience allows us to recognize if this is the case and perform content audits that can give us valuable knowledge on where your content can be improved.
Backlinks Audit

We will identify any toxic links that are leading to your website and harming your SEO strategy. Once the audit is finished, we will sort out all the links by their effectiveness using professional in-house tools for SEO audits. Different harmful links are cleaned up with different methods and, once this is done, we will create a strategy for future link-building.
Competitive Audit

Learning about how well your competition is performing and which practices they are using can help you get a better idea of which steps you need to take to improve your ranking. Apart from finding out where your competitors have succeeded, our competitive SEO audit can also show where there is less competition but also the potential to rank your website higher.
Local SEO Audit

The local SEO audits we provide focus on analyzing your website for local SEO performance. We understand how local SEO works and we have the tools needed to look at the crucial factors in this domain. By auditing your efforts, both onsite and offsite, we will deliver a comprehensive report outlining clear steps that you need to take to improve your local SEO.
What We Do In SEO Audit Services
Not only will we tell you what is wrong with your website, but we will also give you actionable recommendations so that you can keep improving your site in the future. We consult with our clients regularly and help them understand how, when, and what they need to do to improve their SEO.
Crawl Errors
Mobile Responsiveness
Content Duplication
Pages Indexing
Menu & Navigation
URL Redirection
Sitemaps Creation
Page Loading Speed
External Link Analysis
Domain Age Check
Server Error
Internal Linking
JavaScript Minimization
HTML & CSS Minimization
Content Delivery Speed
Image Alt Tags
Keywords Density
URL Structure Optimization
Content writing
Structured Data & Rich Cards
Social Media Integration
Search Snippet & Meta Data
400 and 500 Errors
Page Attributes, Tags, Labels

Reduce Bounce Rate
All important website metrics and KPIs depend on low bounce rates. By improving your website functionality, load time, and optimization you will reduce bounces drastically.
Improve UX
One of the most valuable factors for improving SEO is user experience. This is something that Google takes into account very seriously. By improving UX you will be able to boost your SEO rankings as well.

Increase Organic Traffic
By improving technical SEO and optimizing content in a better way your website will slowly climb in the search rankings. With higher rankings, you will increase organic traffic which carries the most valuable visitors

Improve Conversions
A website with higher organic traffic will have more visitors who have a genuine interest in what that site has to offer. At the same time, the better user experience will make them stay longer on your website.
Want To Know How We Provide SEO Audit Services? Contact Us Today!