Welcome to Kamil Web Solutions
مرحبا بكم في حلول ويب كامل
The Most Trusted Digital Marketing Agency in Dubai & Ras AL Khaimah
Kamil Web Solutions is regarded as the most resourceful Digital Marketing Agency in Dubai and Ras AL Khaimah. We don't just make pretty websites; we create an online branch of your business that's worth presenting your Brand Image. We offer every service required to run a successful online business, including Search Engine Optimization (SEO), SEO Packages, Social Media Optimization (SMO), Search Engine Marketing (SEM), Content Marketing, Web Development, and Graphic Designing. In short, we are a complete Digital Marketing Agency Dubai providing services in all regions of UAE including Sharjah, Ras Al Khaimah, and Abu Dhabi. Our designers, developers, writers, and digital marketers are dedicated to providing the perfect services to clients.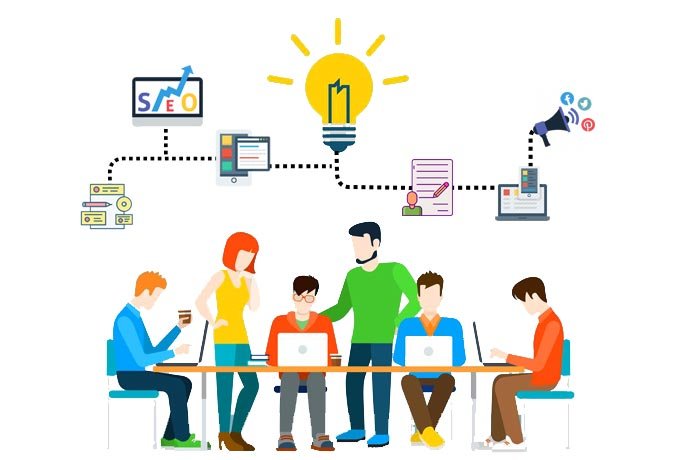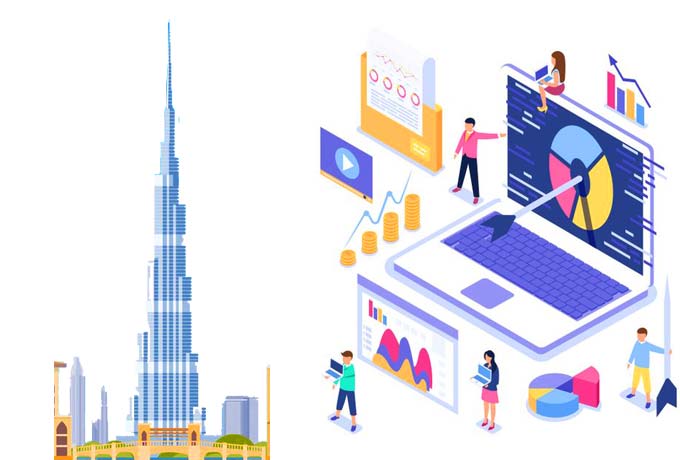 Result Driven Digital Marketing Agency
It's essential for every business to have a robust online presence; we know exactly how to help you achieve that. We build your brand, rank your website in top positions, reach your target audience, increase website traffic, and persuade them to become a lead.
Our eight years of experience allows us to understand the precise time and budget required to meet your goals. Our top priority has always been to provide the best digital marketing services in Dubai. We take pride in our work and every new project is our best work.
Our experts start by studying your current position in the market and devise a perfect strategy to build your dominance. Click the button below and let us know your requirements; our analysts will send you a free proposal.
Our Services
As a full-fledged Digital Marketing Agency Dubai, we possess all the expertise required to build and run a successful online business. We have a skilled team for each branch of digital marketing, including SEO Experts, Content Marketers, Social Media Marketers, and supporting staff.
As design and development of a website can impact its rankings, we have a team of creative designers and the most experienced web developers to create a perfect user-friendly, search engine optimized, fast, and responsive website for you. All our teams work together to bring only the best results for you.

Projects Completed
164

Total Earned
300000

Projects Precision
120

Happy Clients
110
Why Choose Our Digital Marketing Agency?
Our primary goal is to become the best digital marketing agency Dubai. We work hard to provide the best service to our customers; and not for money, but because we take pride in what we do.
We have creative designers to build a responsive and visually dazzling website for you. Visitors are more likely to trust you when they get better user experience. A user-friendly website will help increase its overall traffic and boost the conversion rate.
We won't waste your money. Our marketing strategists ensure you get the best return on your investment. We aim to provide a service that the client will accept he got more than his money's worth.
We have a dedicated department to outreach bloggers that you won't find in any other digital marketing agency Dubai. They work hard to make deals and get the most authoritative and niche relevant backlinks for your website.
Our approach is result-driven, not promise driven. You will yourself see a significant increase in your website traffic, social media following, online presence, and sales.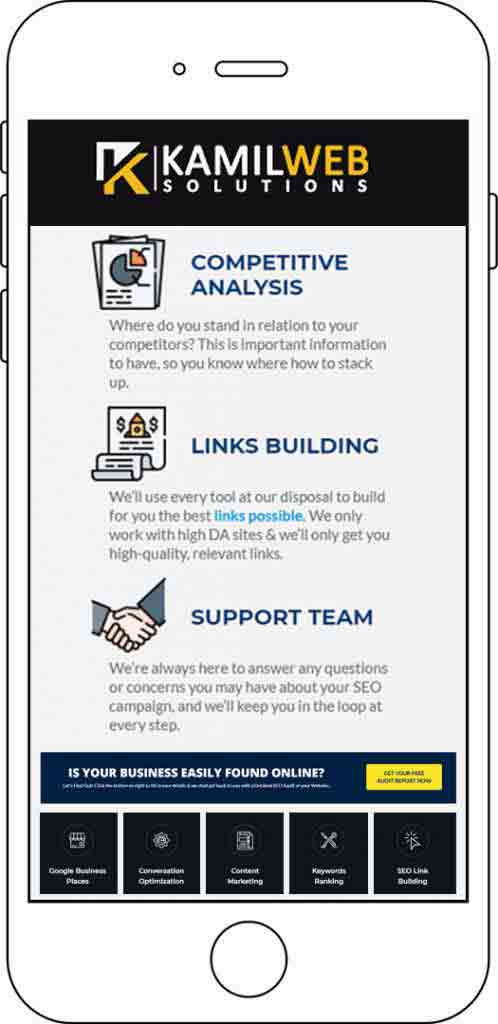 As one of the most resourceful digital marketing company in Dubai, we have every premium tool, including SEMrush and Ahrefs. We use a variety of data collection tools to consistently evaluate your business performance.
Our marketing strategists design a plan according to the requirements of the clients. Our SEO and other marketing teams then render their services to efficiently execute that plan. This model reduces the chances of mistake and always gets better results.
There is a team of skilled professionals for every digital platform that can help build your online business. Their experience with each platform gives us a competitive edge over other digital marketing companies in Dubai.
Our content marketers aren't just native English writers. They are also experienced marketers who know exactly how to hit the pain points of your target audience to enhance conversion rate. You won't find a content marketing department of our scale in any other digital marketing company in UAE.
We believe in being a one-stop destination for all of your online business needs.
How We Help Our Clients?
As one of the oldest digital marketing agency Dubai, Kamil Web Solutions has its own unique approach to help clients. Some may find our techniques unconventional, but effective marketing is based on learning and adaptation. In our eight years of journey as a digital marketer, we've learned many tactics to get our clients maximum ROI.
Phase 1
Phase 1 starts with you asking for a quote. We take your website link and the goals you wish you achieve. Our SEO analysts perform the website audit and send its report to you free of cost. This report elaborates the current position of your site and how it can be improved.
Phase 2
Once you have decided to acquire our services, our analyst will take detailed requirements of your website and the objectives you wish you achieve from it. Based on those specifications, our team will devise a perfect strategy to meet those goals with minimum investment.
Phase 3
Phase 3 is where the practical implementation of our strategy takes place. It's the time of patience of our clients as they don't get many leads in the initial stage. We have to build a strong foundation that will benefit you in the long term. Depending on your requirements, we may design, develop, or modify your website for its search engine optimization.
Phase 4
Once we have built our foundation, comes the stage where SEO, SEM, and SMO experts start showing output. Marketing doesn't stop at just one campaign, it requires continuous efforts to build and maintain a strong position in the market. Being a creative digital marketing agency UAE, we use our current data about your business and utilize it to create a more efficient campaign.
Goals We Achieve for You
We provide result-driven services. Whatever your objectives, we create the best strategy to achieve it. Here's what we can do for you.
Identify and Solve Current Issues
Before we start with any campaign, our analysts test the website and its past performance. It shows if there are any issues that might become a hindrance in the way of our strategy. We will clean the record of your website that could affect its future. This includes structuring the site for search engines and removing any toxic links.
Increase Website Traffic
Our digital marketers will increase your website's daily traffic. Not only will that traffic be organic but relevant that is likely to convert and become a lead. Once you have a good number of visitors, you can get ads and sell your products or services.
Build a User-Friendly Website
Our decade of experience in providing Digital Marketing Agency Dubai has taught us that user experience is an integral part of SEO.  Our developers believe that a good website should fulfill all requirements for the best user experience. They ensure the site has an excellent user interface and loads quickly.
Increase in Online Presence
Our digital marketers work to create an online presence of your business that stays for a long time. You will see your business growing when people start to learn about you. We create campaigns that will reach your target audience in every part of the world.
Rank for Target Keywords
Either you provide us your target keywords or being the best digital marketing company in Dubai, we get perfect keywords for you. Only after you approve those keywords, we begin to work to rank your website for them. We select the search engine queries that are searched by your potential customers instead of just focusing on the search volume. This will lead to maximum conversions.
Spread Brand Awareness
Brands are popular businesses that are preferred by their potential customers. We create a brand of your business and spread your message to every online individual that might be interested in what you offer. Our analyst design strategies in a way that they bring customers and enhance your brand image.
Increase Social Media Following
Billions of people use social media platforms like Facebook, Twitter, and YouTube. We will create your business profiles on all platforms and increase its following. Our content marketers and designers will create interesting and engaging content to post on your pages and attract followers. Reach of these posts may be enhanced using paid services to build a following.
Get New Leads
Most of our clients expect a rapid increase in the number of leads from digital marketing services in Dubai like us. We put our efforts in the direction of enhancing the conversion rate. We don't just bring traffic to your website, but also create persuasive content that turns those visitors into leads.
Clients That Trust Our Services