Trusted By
We are proud to have helped several clients across industries with our top-notch UI/UX experience graphic design services in Dubai.

Graphic Design
Company in UAE
Helping You Build Trust and Credibility
We craft stunning visual designs to help you attract and retain online users and convert them into loyal customers. Our custom graphic design agency in Dubai provides clear and crisp graphic design that helps you build a strong social brand and persuade your website visitors into customers.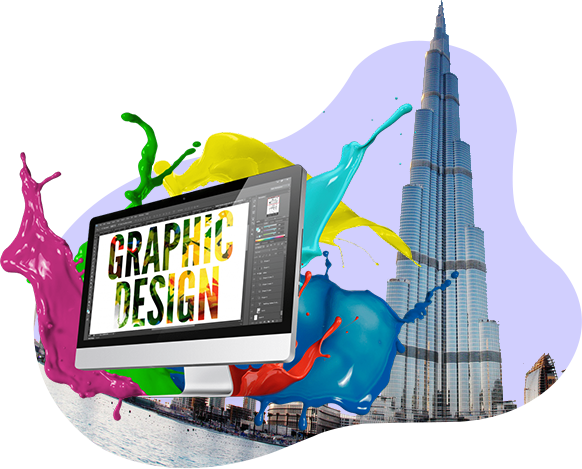 Our Graphic Design Services in Dubai, UAE
What Our Clients Have to Say about Kamil Web Solutions
"Great, Thank you so much. A very Fast turnaround"

Coley
"Everything is okay and your service is top notch I love it"

Emmanuel
Thank you that's awesome, you look like a professional company.

Remco
"Compile a list of backlink opportunities (websites that have a good possibility to get a link from, guest posting)"

Justin Davis
"Kamil Web Solutions has been an excellent lead who has timely engaged us all for all sorts of project related queries. "

Impressive SEO Agency
Benefits of Our Graphic Design Services in Dubai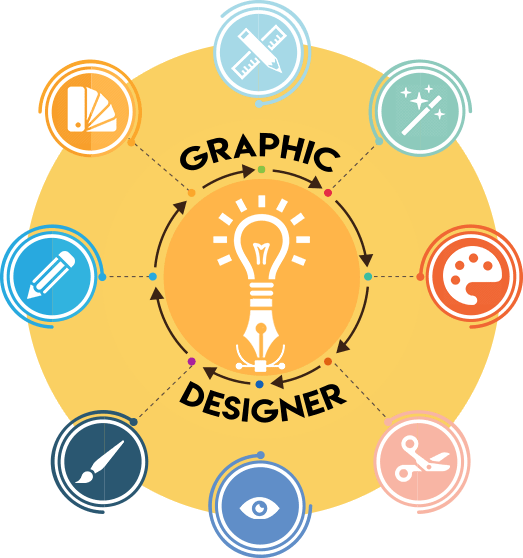 Why Choose Graphic Design Services in Dubai?
Crafting compelling graphics is one we're obsessed with. Because of our highly qualified logo designer services in Dubai, we've been successfully reaching new heights.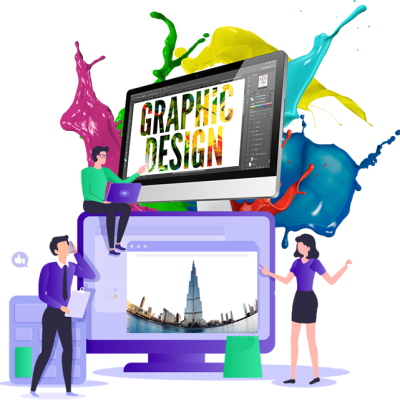 How Our Professional Graphic Design Agency Works
To help you make the most out of our professional graphic design agency, we have divided the designing process into 4 steps.



Ready to Boost Your Designing Game?
We are all set to take your brand's visual identity to the next level.
Frequently Asked Questions
Do you have some questions about our Graphic Design Services in Dubai? Here are the answers to some questions that our clients commonly ask.
How Long Does a Design Project Take?
We usually take anywhere from 48 hours to a few weeks to complete your design project. It may take longer or shorter, considering the type of design and project requirements. Working as an established Graphic Design Agency in Dubai since 2015, we know the importance of setting achievable deadlines and delivering final designs on time. You can contact our customer support team to get an estimate of how long our team will take to deliver your design project.
What Do You Do When a Client Doesn't Like Your Designs?
We value the feedback of our clients and believe that clients should get maximum value for the money they spend. This is why we provide two free revisions per project to meet your expectations. If you're unhappy with the delivered designs, you can reject them without paying a single penny, although we believe it will not happen (wink.)
How Much Do You Charge for Your Graphic Design in Dubai, UAE?
The prices of our graphic designing services start from (insert fees). We don't have a fit-it-all design plan, so we ask for fees depending on factors like design complexity, design concepts, and your specific needs. We'll discuss your requirements and prices during the consultation so everything is clear before we start designing.
How will I Get My Design Once it is Finished?
Once you make the final payment, you'll own the finished project. If required, we'll provide you with the graphic design files through e-mail or Dropbox. We also secure a copy of your design on file to share with you in case you lose it or for later updates. You can reach out to us after the completion of the project to get your original designs without paying extra fees.
Will You Share a Vector Design File with Me Once Created?
We will provide you with the vector files of your designs and logo after completing the project and receiving the fees. You can use the vector files however you want, according to your specific design needs. By contacting our customer support team, you can request the original vector files whenever you want.
Can you Design My Website Too?
Kamil Web Solutions offers web designing services along with graphic designing in RAK. Our website design services help you attract new leads and retain your existing customers. You can visit the "Web Design" page of our website to learn more about how we offer customized web designing services for individuals and businesses.
How Many Design Variations will I Get?
We offer a minimum of (number of variations) design variations based on what our designer believes works best for our clients as per the specific requirements of clients. We're open to making changes and adjustments according to your preferences. You can send feedback about our designs, and our team will implement those changes accordingly.
Can You Craft a High-Quality Image from an Old One?
Yes, our skilled designers have already recreated lots of old logos and images from poor-quality pixelated ones to make them usable for online and print campaigns like social or magazine ads. We use leading design tools to design vector images from low-resolution images. Our team of Graphic Design in Dubai UAE can work with various file formats and recreate vector images from any file format you send us.
How Much Do You Charge for Design Consultation?
We don't charge for talking about your project or for exploratory purposes. As a Logo Design Company in Dubai, we strongly support collaboration, and the initial consultation lets us know you and your design requirements. During the consultation, we'll discuss your competitors, design requirements, and how much you'll need to pay for the design project.
What Graphic Designing Services Do You Provide?
Kamil Web Solutions provides various graphic designing services in Dubai, such as:
Signs

Book covers

Logos

Flyers

Banners

Advertisements

and lots more
You can contact our team to discuss your specific design requirements.