Graphic Designing Company In Dubai

Our team of amazing, talented professional logo designers brings so much to the table. They are dedicated, creative, out of the box thinkers with a passion for their craft. They'll bring that combination of passion and skill to your project, so they can translate your vision into stunning graphic reality. Effective graphic design company is about more than just making things look pretty.
Our logo design company offers our clients a comprehensive suite of graphic designs products and web design products to meet your needs. Being the leading graphic designing company in Dubai, we'll create high quality print products, business letter design and logo designs that will further establish your company's brand and increase your brand recognition.
Our graphic designing company help you clearly define what your campaign needs are, and we'll work with you to create print marketing products that speak your company's message loud and clear.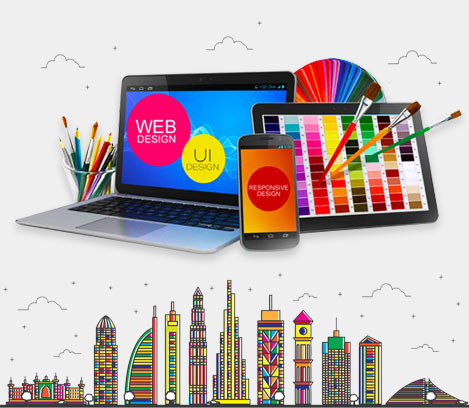 Our Graphic Designing Services

Banner Designing
Every website needs an high quality banner. It's like the opening chapter to a book, it tells the reader what's to come. It invites them in and encourages them to stay maximum time in your website.

Newsletter Design
A beautiful, effectively designed newsletter is a great way to communicate and connect with your customers. It allows you to introduce yourself, to keep your customers updated about upcoming sales.

Web Ad Designing
Eye catching web ads can compel potential customers to click through to your website to find out more. We'll create beautiful ads that will capture your audience's attention and make them want to learn more.

Poster Designing
Posters can be an effective advertising tool if they are done properly. Our graphic designing company can help you to create beautiful posters to promote your business or simply as an adjunct to your overall advertising campaign. We offer packages to cater your needs for your brand identity.

Create Brochure
Brochures are another useful print advertising media you can use to promote your business. Whether you want the brochures to pass out at events, to include with other promotional materials, or to mail out to potential customers, a well designed brochure can help increase your customer base.

Logo Creation
A well designed logo is an important aspect of any branding campaign. A great logo differentiates you from your competitors. It is a representation of your business, a first impression. Our company in dubai logo designing services will create you a custom logo design that will perfectly fulfill your needs.

Print Ad Designing
Even though we live in a digital world, there is still a big place in your advertising campaign for print media ads which helps to take your business at next level.

Business Cards
Your business card sets the tone for your business. It is often a customer's first introduction into your business, and we'll help you make a great first impression.

Custom Design
Have a special project you need help designing? Our logo designing services up to the task. We can translate your needs into beautiful, effective custom design project.
Features Of Our Services

Fast Non Destructive
We know how important your original images are to you. We always practice non-destructive editing (NDE) techniques when we work with your images.

Integrated Design
A cohesive look is important when it comes to creating a package of graphic design elements. We will take your vision and create a set of design elements.

Creative Effects
Part of graphic design is the ability to inject a healthy dose of creativity into your project. The result is a one-of-a-kind project that will surely turn some heads.

Photo Manipulation
Eye catching photos are an integral part of any good design. Our talented designers are standing by to use the latest software and techniques for your branding.
We are creative graphic design agency in Dubai, RAK, we specialize in graphic design products of all kinds to suit your needs.
We'll work with you to discuss your needs and we'll translate those needs into beautiful, functional, high quality design products for all of your digital and print graphic design needs.
Contact us today to find out how we can help take your business to the next level.