Graphic Designing
COMPANY IN DUBAI
Helping You Build Trust and Credibility
A human brain processes visuals 60,000 times faster than just textual information. Kamil Web Solutions craft stunning visual designs to help you attract and retain online users and convert them into loyal customers.
Our custom graphic design agency in Dubai provides you with clear and crisp graphic design that inspires your website visitors and hooks social media scrollers.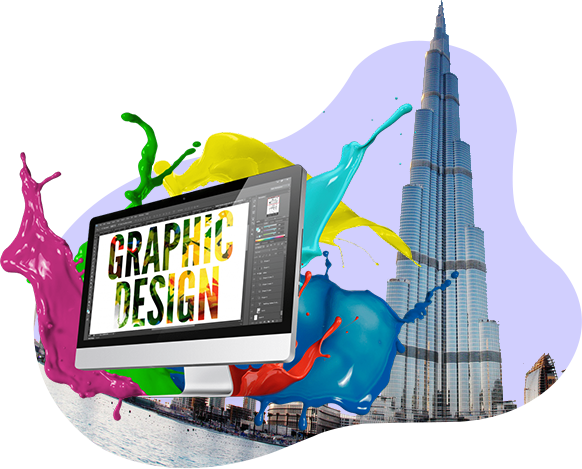 Our Graphic Designing Services In Dubai, UAE
We offer the following graphic design services in Dubai to give your business a visual identity.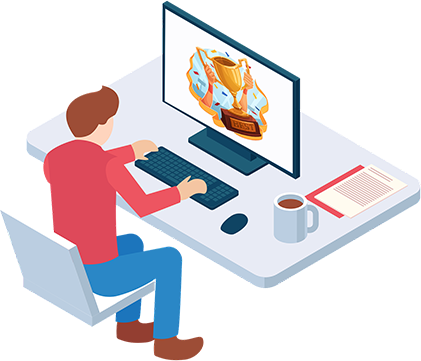 Looking for Top-notch
Graphic Designing Services Dubai?
What Our
Clients Say
About Us
Compile a list of backlink opportunities (websites that have a good possibility to get a link from, guest posting)
"Ty. Yes you did nice work"

Justin Davis
Satisfied customers
The post was examined and no changes are required.Thank you that's awesome, you look like a professional company.

Alexander
Satisfied customers
Benefits of Our Graphic Designing Services Dubai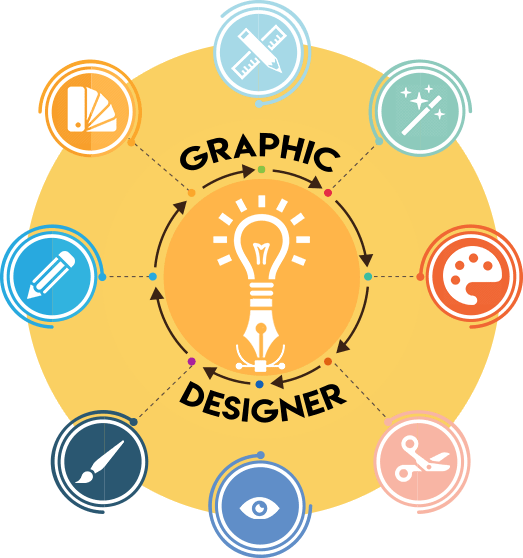 Why Choose Kamil Web Solutions?
Crafting compelling graphics is one we're obsessed with. Because of our highly qualified logo designer services in Dubai, we've been successfully reaching new heights.
How Our Professional Graphic Design Agency Works
To help you make the most out of our professional graphic design agency, we have divided the designing process into 4 steps.



Ready to Step Ahead?
We look forward to taking your brand's visual identity to the next level.
Frequently Asked Questions
Here are the answers to some commonly asked questions that will help you make the right decision about the graphic designing services in Dubai.
How Long Does a Design Project Take?
We usually take 48 hours to a few weeks to complete your design project, considering the type of design or project requirements. We'll come up with a timeline and an expected delivery date while consulting with you about the design.
What Do You Do When a Client Doesn't Like Your Designs?
We provide two free revisions per project and charge for more than two revisions. In quite rare cases, we'd let you cancel the project if the design wasn't up to your expectations, after paying for the design we'll have started. Finally, we'd share the final files with you.
How Much Do You Charge for Your Graphic Design in Dubai, UAE?
The prices of our graphic designing services in Dubai start from X. Some factors such as design complexity, how many design concepts you need to choose from, whether you already have a design in your mind affects the prices we charge. We'll talk about your requirements and prices during the consultation.
How will I Get My Design Once it is Finished?
Once you make the final payment, you'll own the finished project. If required, we'll provide you with the electronic files through e-mail or on dropbox. We also secure a copy of your design on file to share it with you in case you lose it or for later updates.
Will You Share a Vector Design File with Me Once Created?
Sure, we provide you with vector files of your designs and logo. That comes as standard. We don't give out some particular files such as vehicle graphics, brochures, and poster designs because clients don't usually ask for them.
Can you Design My Website Too?
Sure, Kamil Web Solutions offers full-fledged graphic designing in RAK, including web designing, to attract and retain your target audience on your website and finally turn them into your loyal customers.
How Many Design Variations will I Get?
We offer a minimum of X design variations based on what our designer believes works well for our clients, considering their chosen text and theme. We're open to making changes and adjustments according to your preferences.
Can You Craft a High-Quality Image from an Old One?
Yes, Kamil Web Solutions has already re-created lots of old logos and images from poor-quality pixelated ones to make them usable for other campaigns, like signs or advertisements. We use InDesign to craft layouts and Adobe Illustrator to design vector images.
How Much Do You Charge for Design Consultation?
We don't charge for talking about your project or for exploratory purposes. We strongly support collaboration, and the initial consultation helps us get to know you and your design requirements well. During the consultation, we'll discuss what you need and the cost of your project.
What Graphic Designing Services Do You Provide?
Kamil Web Solutions provides various graphic designing services in Dubai, such as:
Signs

Book covers

Logos

Flyers

Banners

Advertisements

and lots more
For more specific requirements and details, please contact our team now.