Our Clients
We are proud to have worked alongside many of the leading entities in the UAE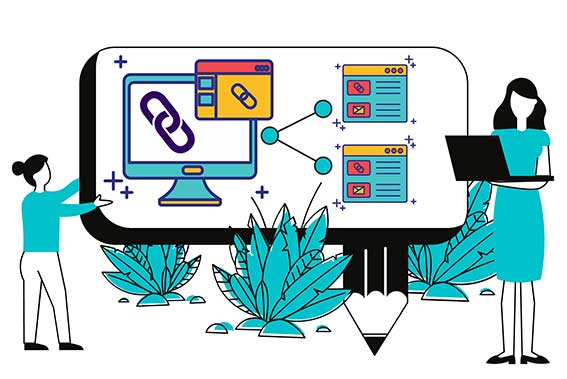 Backlink Building
Services in Dubai
We use a cutting-edge strategy of link-building and a process-driven approach to drastically improve your SEO performance and search engine rankings. Our expert link builders get highly relevant and authoritative links to your significant web pages. After all, link-building is among the most vital ranking factors. Apart from external link-building, we create internal link-building wireframes to take your website backlink-building strategy to the optimum level.
Our Monthly Link-Building Packages
$100/month
DR 20-29: 1 Links (Guest Post)
2 Image Submission
2 Questions Answered Links
1 Web 2.0 (Content Included)
05 Local Citation Building
5 Classified Submissions
3 Company Listing
10 Profile Backlinks
$250/month
DR 20-29: 2 Links (Guest Post)
5 Image Submission
5 Questions Answered Links
1 Web 2.0 (Content Included)
10 Local Citation Building
10 Classified Submissions
10 Company Listing
20 Profile Backlinks
1 Infographic Backlink
1 Slide Share
$500/month
DR 30-39: 2 Links (Guest Post)
10 Image Submission
10 Questions Answered Links
2 Web 2.0 (Content Included)
25 Local Citation Building
20 Classified Submissions
15 Company Listing
30 Profile Backlinks
5 Infographic Backlink
2 Slide Share
1 Link Insertion
1 Press Release Submissions
$1000/month
DR 40-49: 3 Links (Guest Post)
20 Image Submission
20 Questions Answered Links
3 Web 2.0 (Content Included)
30 Local Citation Building
30 Classified Submissions
15 Company Listing
40 Profile Backlinks
7 Infographic Backlink
5 Slide Share
2 Link Insertions
1 Press Release Submissions
Our Link-Building Services in Dubai
Our Services Improve Your Website's Rankings & Drive Massive Traffic.
What they are
Talking about
Kamil Web
Solutions
"Great, Thank you so much. A very Fast turnaround"

Coley
"Everything is okay and your service is top notch I love it"

Emmanuel
Thank you that's awesome, you look like a professional company.

Remco
"Compile a list of backlink opportunities (websites that have a good possibility to get a link from, guest posting)"

Justin Davis
"Kamil Web Solutions has been an excellent lead who has timely engaged us all for all sorts of project related queries. "

Impressive SEO Agency
Benefits of Our Link-Building Services in Dubai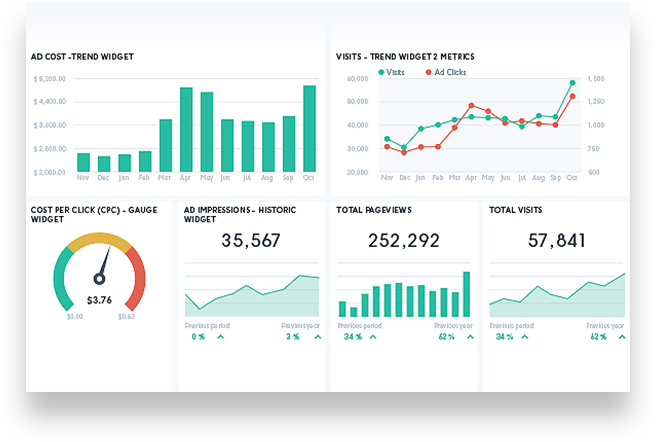 Download Details and Samples
Get access to sample reports for our Link Building Services. Simply enter your email and download.
Our Link-Building Strategy
Back then, link builders used to focus on quantity, not quality. But today, link-building is a long-term strategy. The authority and the quality of the page where you want to place your link makes or breaks the chances of your website's higher rankings. Blogging is what you need here the most. You can index 434% more pages when you blog regularly. Plus, your inbound links will go up by 97%. Following are some of our link-building strategies that will give you a gist of how we plan link-building.
Our Process
Link-building entails persuading other websites to place your links on their content to link them back to our relevant pages or to publish your content on their websites with the backlink. That process helps you increase your website's authority and to scale up driving relevant traffic to your website. We offer all those services at a highly affordable backlinks pricing in UAE.



Contact Us Now
To Get A Free Consultation!
Let Us Help You Figure Out How You can Uplift Your Business with Our Link-Building Services.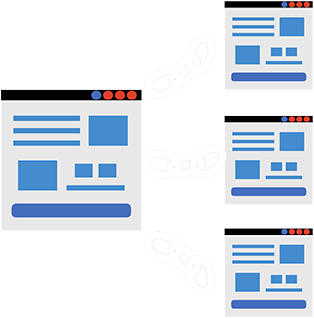 Frequently Asked Questions
Get Answers to Some Most Commonly Asked Questions About Link-Building Services in Dubai.
How Many Links Does My Website Need?
We can't give you an exact figure because there's nothing like a magic number. Some sites rank higher and get better domain authority with a handful of links a month, while others take lots of links to see some improvements. We prefer to go slow and ramp up link-building strategically.
How Do I Know if a Link Needs to be Disavowed?
If you're charged with search engines' penalty because of links, clean it up by disavowing the inappropriate links. Sometimes, you might struggle when you can't get rid of links for different reasons. Even for this, we recommend you the same solution of disavowing the unsuitable links. Our professional link-building company in Dubai will help you figure out what links you have to disavow.
How Do I Know Whether the Backlinks are Safe?
Well, no link is 100% safe. We do everything possible in our capacity to steer our clients clear of facing any trouble. However, we can't guarantee whether a link is safe. We have seen a link that goes against Google guidelines yet they are unpunished, while some links that perfectly followed the guidelines got penalized.
Can You Guarantee that Link-Building will Improve My Rankings?
We can't say for sure whether the links will help your website rank higher because so many secret factors determine the rankings of your website. Our link-building strategy usually works well, but our work also depends on what you do, your domain authority and age, industry competitiveness, and so on.
What If I'm Not Happy with the Links?
We'd appreciate if you raised your concerns about the links as early as possible. Though the websites we put the links into have been pre-vetted by us beforehand to ensure they're up to our quality standards, you're still welcome to ask us questions about them. If we find your concerns valid, we'll place those links on some other websites.
How Long Does Link Building Take to Show Results?
In most cases, link-building takes three to six months to show results. We always inform our clients that link-building is a long-term process to keep them from any sort of unrealistic expectations while working with us.
What Kind of Anchor Text Do You Use?
Our link-building agency in Dubai uses two types of anchor text:
Branded anchors

Keyword or search anchors
Branded anchors step up your web presence as whenever a user searches for a particular brand, that brand will likely show up at the top of search results. Keyword or search anchor comes in handy when a user searches online for a particular keyword phrase.
How Do We Communicate About Link-Building?
You can book a call with us whenever you want to talk over our plan and strategy. Our SEO link building services in Dubai, UAE, provide you with monthly updates on all the links we have built and all other observations. We will stay in touch with you on skype, and by email.
What Makes You Stand Out in Link-Building Services in Dubai?
We launch custom outreach campaigns considering your target audience. Our link builders don't use a database or catalog. We only take advantage of organic methods for all our projects. Our expert link-building team holds in-depth knowledge about how to build a successful link profile that makes you stand out from the competition with our link-building services in Dubai.
How Does the Process of Link-Building Work?
First, let us know the Domain Authority of your target websites that you want to get backlinks from. Next, inform us about how many backlinks you want to get, provide us with your anchor text and industry, and that's about it.