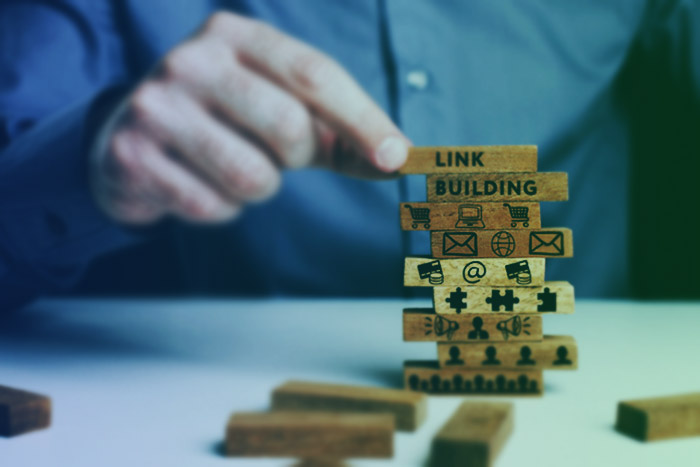 Backlinks aren't going anywhere any time soon.'
Have you ever heard anyone saying that in 2019? Fortunately for you, that's truer than ever. Backlinks are the driving engine of web and they can't simply vanish or lose value.
That's why in this guide we will discuss how you can easily create an organic stream of traffic to your website with simple link building strategies that people rarely follow. So, let's get started.
What are backlinks? How to get backlinks in 2019?
Think of backlinks as money. The more you have, the more successful you become in real-life. Similarly, Google considers backlinks an important factor in ranking websites online.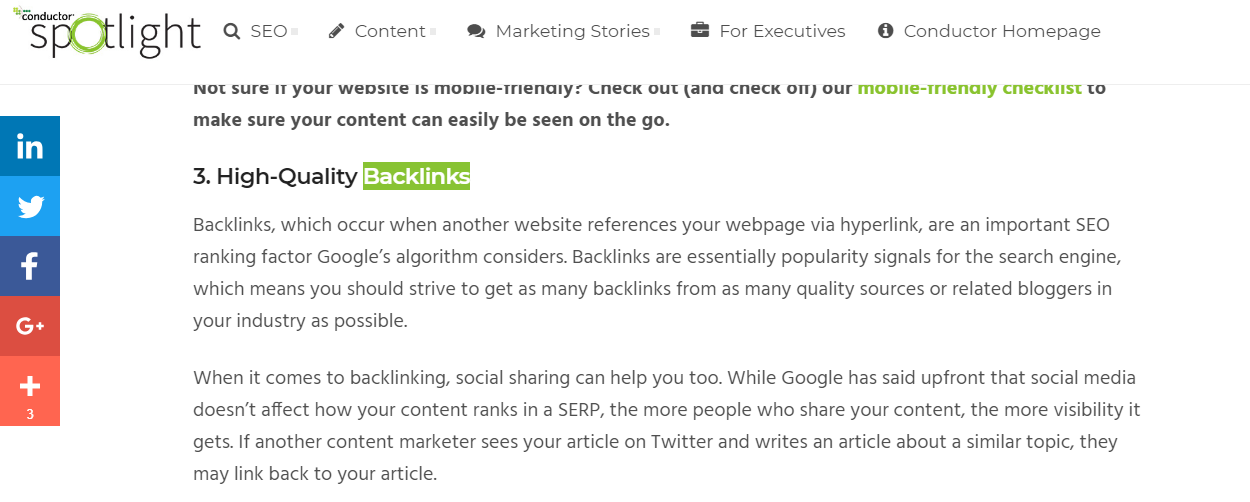 Source: Conductor Spotlight
If you want to know 'How to create backlinks for seo' Google says in its guideline that people should be careful who they link to, because they are passing their link juice or site authority. Read this para from Official Google Guide for Beginner SEOs.
"For example, imagine that you're writing a blog post on the topic of comment-spamming and you want to call out a site that recently comment-spammed your blog. You want to warn others of the site, so you include the link to it in your content; however, you certainly don't want to give the site some of your reputation from your link. This would be a good time to use no-follow."
What does this SEO guide tell us? It means the more quality links you have the higher your website will rank.
I personally prefer numbers to know the power of any factor. And, that's what I am going to do here.
Statistics about Link Building Strategies in 2019
One quality backlink is better than 10 low-quality links
Multiple links coming from the same domain are counted as one (Source)
Websites with more unique referring domains (links from more sites) tend to rank higher in search engines (Source)
Google's ranking is closely tied to overall page authority
Social media shares also help a great deal in higher rankings (Source)
Ranking higher in Google searches without any external backlink is possible (Source)
What you will learn: Best link building strategies 2019
How to create backlinks that actually make a difference in rankings
Types of backlinks and why they exist
Best link building tactics that you may not have tried before
Why people get penalties from Google after creating links
Link building checklist to make links on trusted websites
Types of Backlinks

First in our list is backlink types that exist.
do-follow: Links that pass a link juice or authority to your website
no-follow: Links that don't pass any juice to your website. They are just placed to let the users know about a resource.
Both of these are necessary to make your website more popular on the web. But many people often get confused about the ratio of do-follow and no-follow links. So, what should you do?
The answer is in the picture: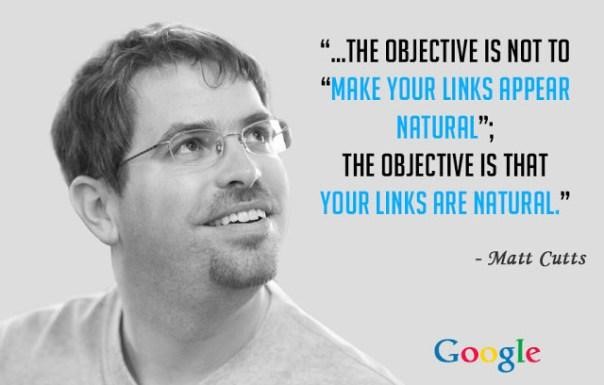 So, don't focus on the link building ratio. Instead just focus on writing quality content and acquiring more links from different websites.
Many SEO specialists, however, don't agree. For them, there must be some ratio of NF and DF. This helps them actually work on increasing backlinks. My recommendation to them is to focus on quality over quantity. This way, even if they are getting 50 NF and 50 DF, they will still see a rise in rankings. This also means that they shouldn't worry.
A question: How to create backlinks manually?
Manual Outreach Link Building Checklist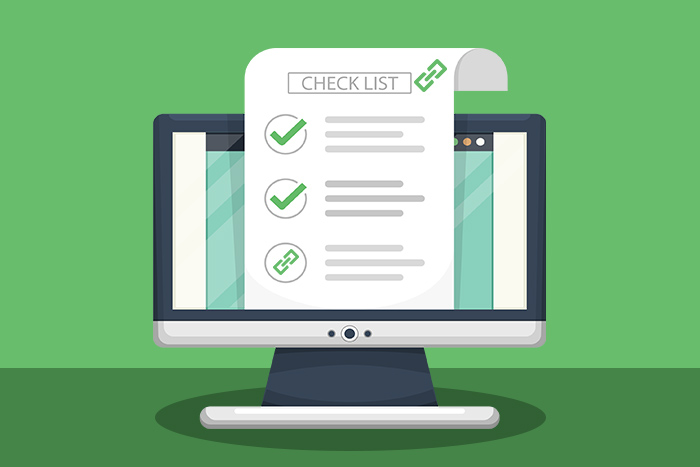 For most SEO beginners, the biggest worry is getting penalized by Google. Most cases have been reported online in which users have said that they have received links from a spam website and they think they will be penalized for it. What should they do in such a situation?
Will You Get penalized if you receive a Link from Spam Website?
No. Google is now way smarter and can easily realize if someone has sent traffic to your website as part of negative SEO or if you are seriously engaged in spam business. But you will have to take necessary measures accordingly. In most cases, Google simply asks you to remove spam backlinks from your website.
You can do that by going to Google Search Console and creating a 'disavow' file by adding all spam websites in it. This way Google won't count spam websites while counting your links.
Let's see what things you should check while link building.
Domain Authority
Domain Authority (DA) means the authority of a domain on the internet. It is a Moz ranking factor and depends on many aspects including the quality of content on the website, its links, its mentions online, and the number of keywords it is ranking for. A website with DA 30 or more is considered a trusted resource.
Spam Score
Next, we have Spam Score. This is another Moz ranking factor. It indicates chances of Google penalty. If a website has a spam score of more than two, simply avoid getting links from it.
Trust Flow and Citation Flow
Trust Flow and Citation Flow are two factors by Majestic SEO. They indicate the influence a website has online. Citation flow is counted by the number of links a website has. While Trust flow indicates the quality of those links.
Domain Age
Domain age indicates the age of a website or the amount of time a website has existed on the web. Usually, a website that's older than two years is considered for link building.
Traffic
Another factor that you need to keep in mind during outreach is to find websites that have at least 1000 visitors per day. You can find the estimated traffic of any website by using Similar Web.
How to build quality backlinks? – Tactics That Work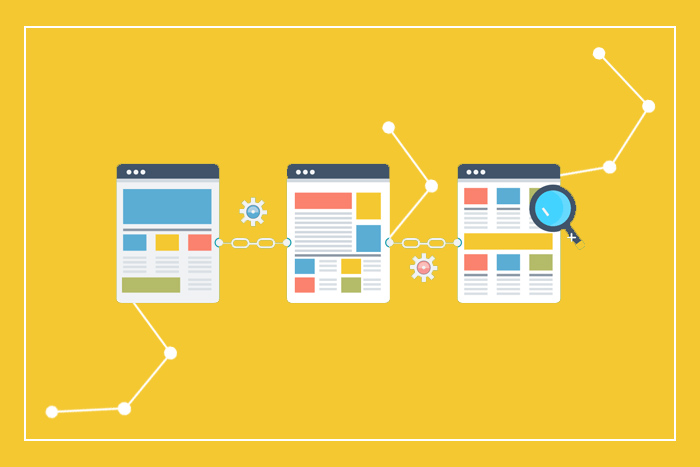 With that said, let's learn about some of the best Backlink tactics that work in 2019.
Steal Competitor Backlinks
One of the best ways to rank higher for keywords of your choice is by analyzing competitors in the niche. For example, I have a website or I intend to create a website on home gym equipment. So, my keywords are 'home gym equipment' and many others. For now, I will consider this one as the primary keyword.
With that said, now I will search for backlinks that other similar websites have created.
How to find competitor websites?
You can use any tool like KwFinder, Ahref, or Moz to find competitor websites. But the best way is to search the keyword in Google.
Before doing that, download and install SEO quake plugin.
Now search for the keyword and you will see a list. You should check if any website is ranking on the first page without more than 10 backlinks. Note them down and visit them one by one. Once you have at least 10 websites, you can check out their backlinks.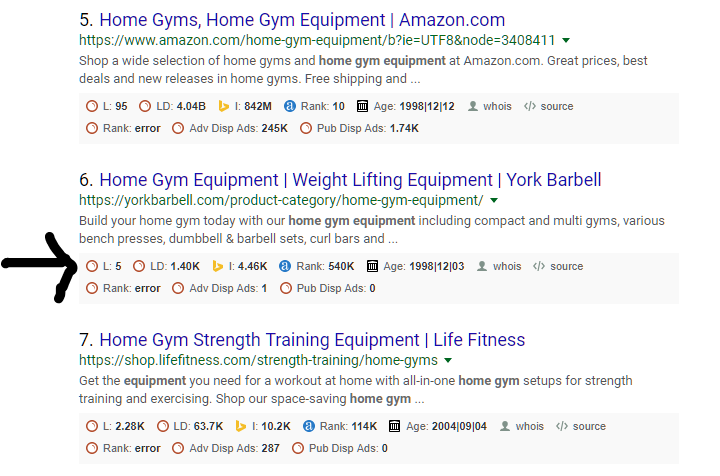 Next, for Link building techniques 2019, we will check their backlinks by some free tools. You can also use paid tools for this purpose.
I will be using Backlink Watch to search for relevant backlinks pointing to this website in order to know 'How to get more backlinks in 2019.'
Once you have a complete list, copy and paste it into excel. Now manually visit each one and check if you can create a link for your website on these websites.
This way you will have almost the same links as that of the competition. Now, these may not be enough to rank you higher in searches, but your website now has some weight. This is one of the best link building techniques in 2019.
Create Infographics
Next, we have infographics. Infographics are one way to rank your website higher in search engines. They are great if you want to get quality links from multiple high DA websites, provided you offer quality in these infographics as well.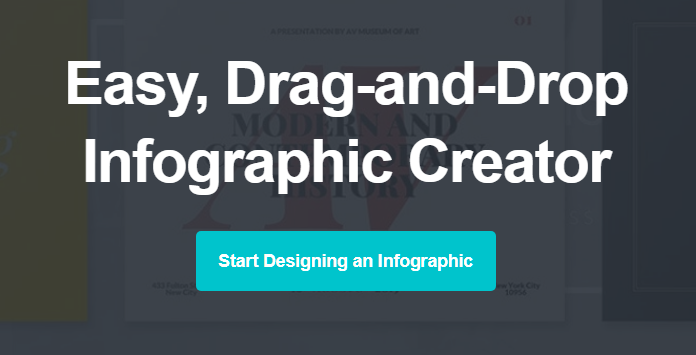 Key points:
Create infographics on trending topics
Create these infographics on Canva, Piktochart and other infographic websites
Submit infographics in submission directories to get backlinks. Here is one resource for finding quality infographic submission sites.
Start Web 2.0 properties
Though Web 2.0 web properties are not as important as they were previously for ranking websites higher in search. But they still have some charm attached to them. You can easily create Web 2.0 properties with little effort.
Here is how you can create web 2.0s to rank your websites higher:
Create a web 2.0 property and start writing engaging content on it
Now create another web 2.0 property and write clone articles of the first one on it.
Once you have two properties created, make a two-tier link circle for your website
It should be like this:
Your MONEY website < Your first Web 2.0 property < Your second Web 2.0 property
Things to remember for Ultimate guide to link building
Web 2.0s will only work if you don't spam them. So be careful while adding links to them
Always offer quality content or content that answers queries of users
Don't link back to your MONEY website from every content piece you post on the Web 2.0
Create Natural PBNs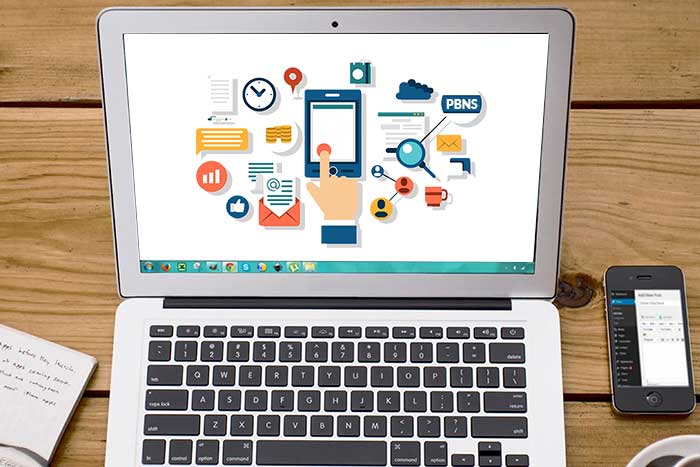 To know 'How to build links for seo' one way to improve links to your website is to create links from Private Blogging Network (PBN). You can buy these PBN sites or create your own. PBNs are regular blogs used to improve the authority of your money website.
PS: Google is strictly against using PBNs because they can directly increase the ranking of a website. Consider them as a cartel that works to benefit a specific organization. Google doesn't want that because that removes fairness from internet rankings.
However, people still consider adding PBN links to boost their web rankings in a small time.
Points to Note:
While creating PBNs for your website make sure they are natural and don't directly link to your website
Make sure to host them on another server or another host if you can
Don't post spam-filled content.
Don't point site-wide links to your website.
Make sure the PBN you build has its own monetization model. Google only penalizes a website if the PBNs are specifically made to boost rankings. When your PBN is a money site itself, Google won't consider it a PBN.
Find Guest Post Opportunities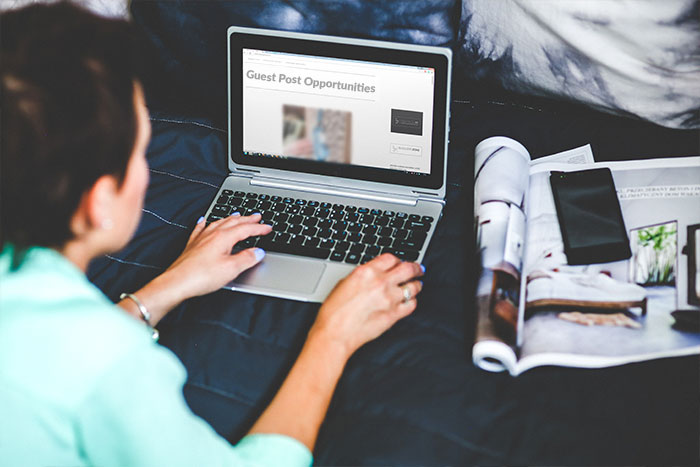 Search for relevant guest posting opportunities on various websites. Here is the formula you should use:
Search for websites that have a DA > 30
Search for websites that have an Alexa rank of 500,000 or less
The website you want to post on should be relevant to your niche
Make sure the website has a spam score of 2 or less
This is a simple way of selecting the right type of websites for guest posting.
Ways to Find Guest Posts Online
You should search for websites that have any of the following:
keyword intitle:"write for us"
keyword intitle:"write for me"
Keyword  intitle:"contribute to"
Keyword intitle:"submit" + inurl:blog
Keyword "submit a guest post"
Keyword inurl:/guest-post/
Simply run these commands in Google.
Create Content Clusters
You can easily make your website on top of search engine pages by creating content clusters instead of posting about specific topics.
This is a content strategy that most small niche-focused websites already practice but it came to the limelight after Hubspot wrote about it in its post 'The Future of Content Strategy'.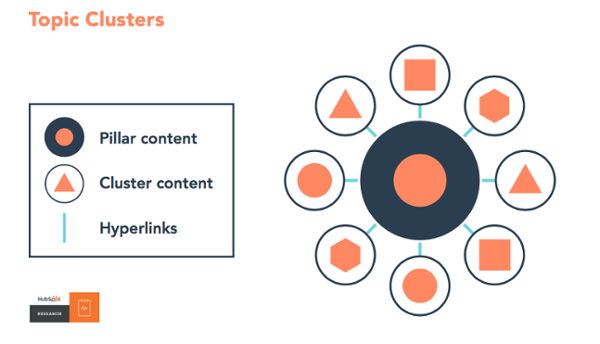 According to this strategy, you first have to create a content pillar that lists all the details that you will cover in each cluster (blog post).
Do clusters get links naturally? Yes some of them do. But even if they don't get natural links, they can easily rank higher in search engines because of their neat organization of topics. Google loves that.
Skyscraper Technique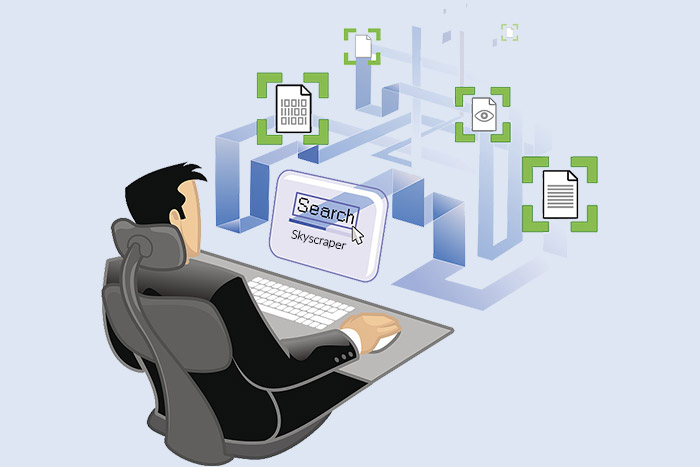 This trick was introduced by Brian Dean of Backlinko. The Skyscraper Technique is great for anyone who would want to get natural links from other websites and blogs. What skyscraper technique does is that you write a detailed post on a trendy, well-sought topic or question.
Brain Dean wrote about the 200 factors that Google uses to rank websites. If you have 300 ranking factors you can beat him in the searches.
Or, you can write about 99 best ways to build links online.
Once you have the blog live, email prospects who have already linked to similar content. Here is how you can check that:
They run a site in your niche.
They're interested in your topic.
They've already linked to an article on that topic.
Expert Roundup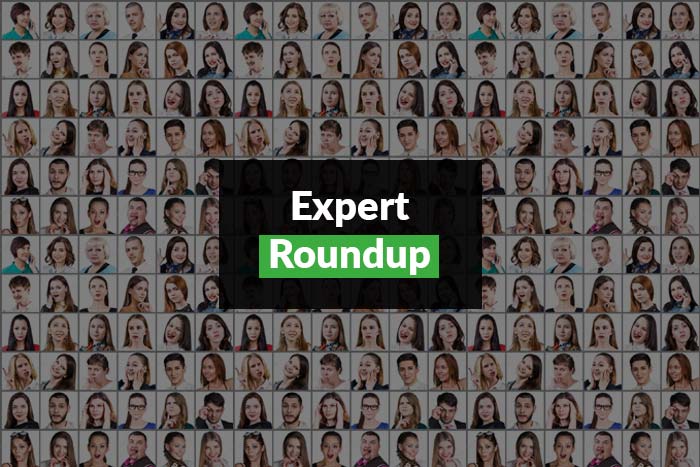 Next, trick to rank higher in the search engines is by creating expert roundup posts. Expert roundups are small interviews of experts about a particular topic. Let's say the holiday season is coming: You want to ask ecommerce store owners how they are preparing for the holiday season.
You ask this question from over 20 ecommerce store owners and then create a post:
20 Ways to Prepare for Holiday Season (Expert Roundup)
Or
20 Experts Suggest Actionable Ways to Prepare for Holiday Season
Once you are done with the post. Share it with the people you have interviewed and they will link back to it from their own blogs. Moreover, they will share it among their own followers.
Review of product/Book launch/podcast/webinar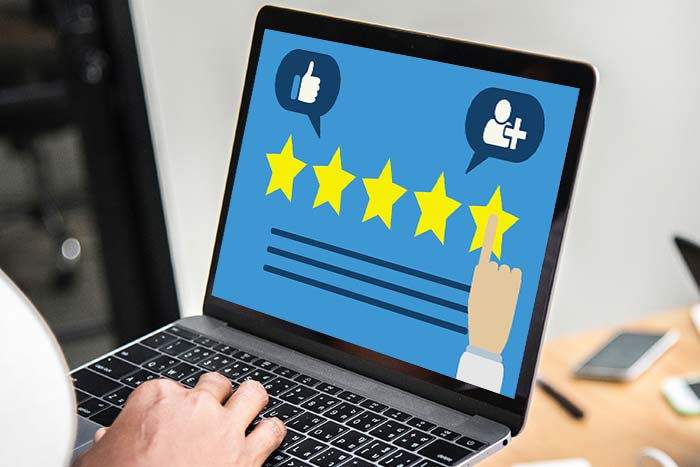 One way to get links from relevant blogs in your industry is by reviewing products and webinars.
Let's say someone in your industry is launching a new product/course.
Ask them to review it and write an unbiased review about it. This will help others know if the course is relevant to them.
Moreover, the person who has launched the course will also ask others to read this review – you get a backlink.
Broken Link Building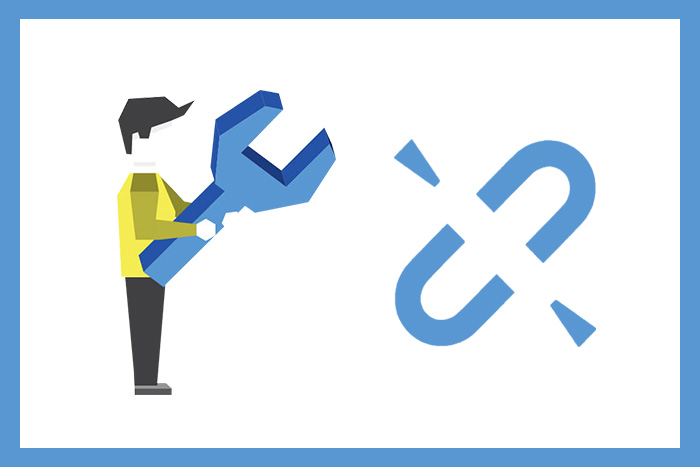 One way to get backlinks from websites is by finding broken backlinks. You can also get Wikipedia backlinks in the same way.
One website to grab Wikipedia links is by Wikigrabber.
You can also find broken links of a website from Site Explorer feature of Ahref.com.
Site Explorer -> yourdomain.com -> Outgoing links -> Broken links.
Simply replace yourdomain.com with the website name you want to search.
Now when you have a website that is pointing to a broken link, ask the website administrator to replace it with your link.
You need to have content on that topic on your own website and it should be epic.
One example of reaching out to these website administrators is by this email template:
Find Likely Linkers With SEO Tool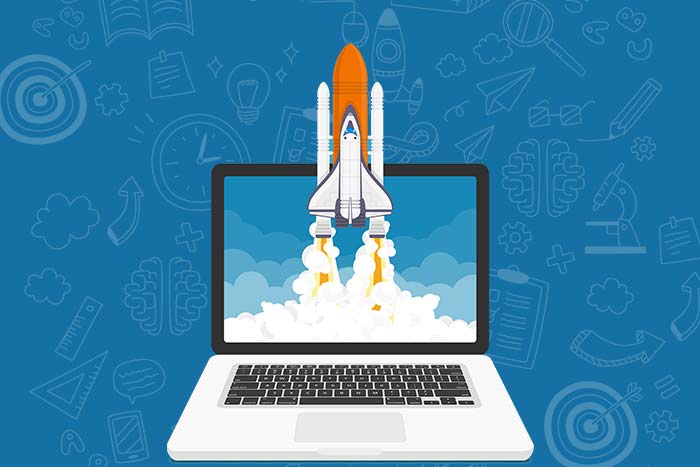 You can also pitch your content to bloggers who are likely to link to your blog post. How to do that? Let's find out.
Your competitor has a few backlinks and they are coming from blogs who have written about the same topics extensively.
Now, you know that these blogs are not your competitors and they are linking to your competitors' website.
This means they can link to you as well.
How can you find if they are likely to link to you? Simply search them through the Site Explorer tool of Ahref that we have already mentioned above.
There are two ways to do that:
Do You Offer Something Unique?
The first think you should know is that you are offering something different, something unique that is not already available on your own website.
Did you disprove something they said? You can usually find something that you disapprove on your competitor's site and you can offer a differing opinion.
Use "soft pitch." Now that you have written about it the best way to get the link is to let the author of the blogging website know about it through an email. Here comes the soft pitch. Don't ask for a link. Tell them that you saw the post where they mentioned X in their article and that they may want to read Y, because of some [unique angle].
Pitch Reporters and Bloggers (HARO)
Next, a simple way to get links from other high DA websites is to pitch reporters and bloggers. But how can you pitch them directly? Isn't that impossible Fred!
Yes, it is. But there are websites that help you do that. One such site is Haro.
It lets you answer queries of reporters and get backlinks in return.
Simply enlist yourself as a 'Source' and you will be able to answer queries of the reporters.
Link Reclamation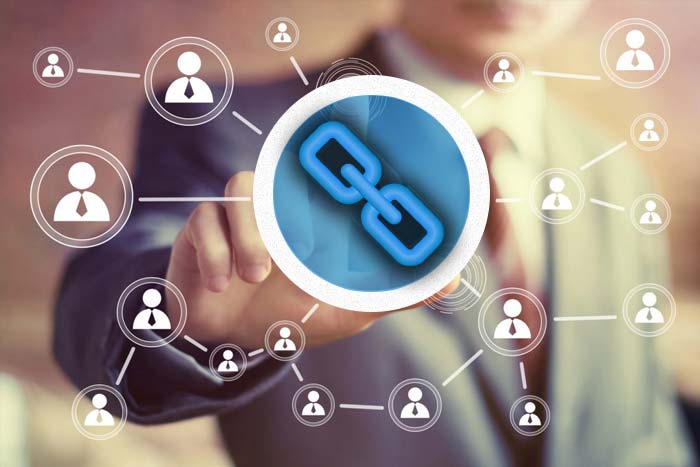 What if you were getting links from some websites but they are not offering links anymore.
In such a case, what do you do? Simply ask them to add a link to your website if they have mentioned you. One such tool to check if you are being mentioned somewhere is Awario.
Use this tool to monitor how many people are mentioning you online.
If some reputable website is mentioning you then you can ask it to provide a backlink to your website.
Use the same soft pitch that we provided above.
Blog Comments
A simple way to get links from most websites is by blog comments. Most of the links taken from comments are no-follow but they are necessary to increase the worth of your website.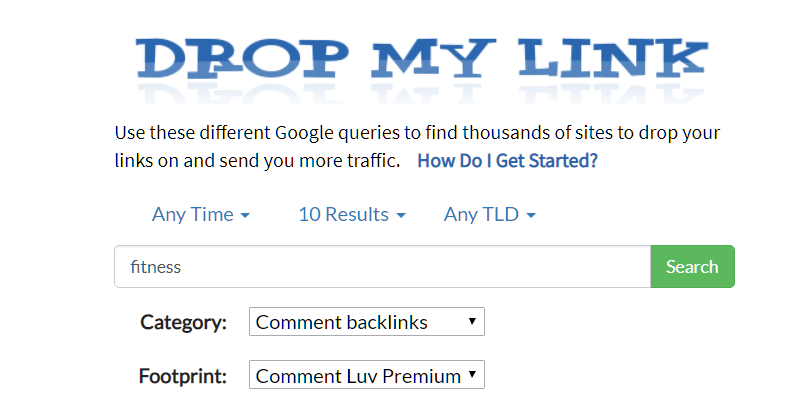 Here is how to find blog comments that offer do-follow links:
Search for blog comments with 'comment luv' plugin
You can also search for 'high PR blogs to comment on.'
Also, if you can't find this way then simply enter your website on Dropmylink website search and search for websites that offer do-follow links
To verify that these are do-follow links, install a plugin called SEO Quake and check them automatically
Forum Links
Last but not least, we have forum links. Forum links are pretty easy to obtain if you have a profile that is strong and offers value to the community. Usually, people detest those who spam forums. So, don't just offer your product or promotional material instead offer their features to users when they ask for them. When they show interest, offer them the product with a backlink. This way moderators will not be able to remove it from the website.
Some of the best forums where you can try this technique are: Tomshardware, Cnet, WarriorForum and many others.

This is a signature link on Warrior Forum.
FAQs on Link building: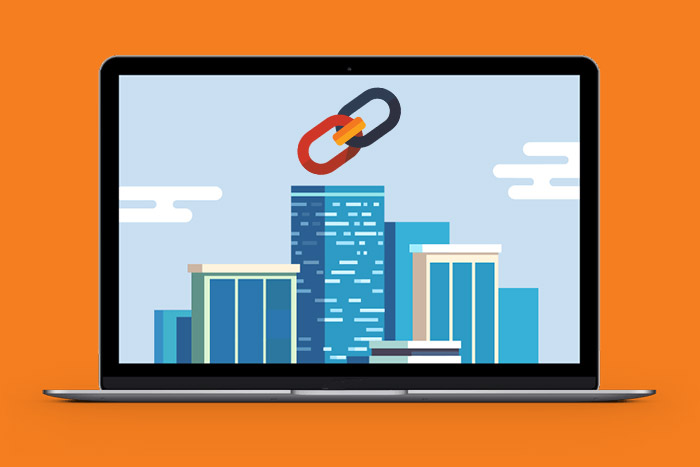 I have been building links but the SERPs are not increasing.
Give it some time. The links don't just increase the rankings in an instance. They take time because Google algorithms are now smart and they keep on testing new content by taking it to the first page. If the content on these pages is not of the quality they are pushed down the SERPs. Your links will only work if your content is of quality.
What is the ratio of do-follow and no-follow links?
There is no ratio of do-follow and no-follow links. They should look natural. But most SEO specialists encourage to have a balance between the two. This means you should have at least 50 percent do-follow and 50 percent no-follow links.
How many links should I make per month?
You can create as many links as you want per month. But try to not go over the limit. That means if you are getting around 5 links per month. Don't get 100+ links in a month as that will make Google suspicious about your activities. So, simply move the needle one notch up. That means getting 10 or 15 links per month is a good start.
Get Backlinks with Wikipedia
As we discussed earlier, the best way to improve your credibility is through Wikipedia links. Wikipedia is one of the most authoritative resources available online. It offers content on almost everything.
For those who want to make themselves popular i.e. improve their citation flow and trust flow, they should go for links from Wikipedia.
So how do you get links from this resource? The thing is that Wikipedia is often sourced from websites that have already shutdown. So, what do you do? You find these resources, post similar but more researched content on your website and replace that link with your website link.
First start a search for broken backlinks on Wikipedia using Wikigrabber SEO tool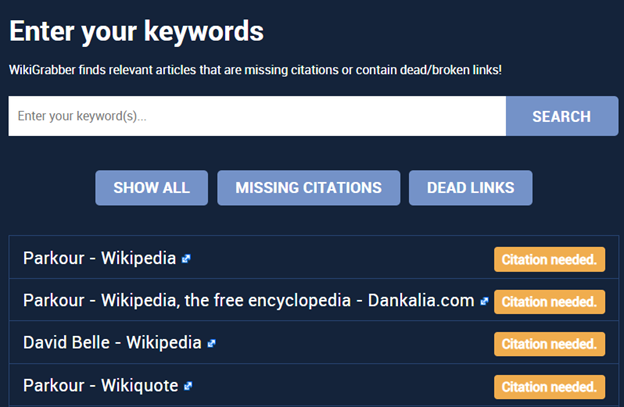 Now that you have found broken links. Post similar content on your website. You will need to do a little research to write similar content. Make sure it answers the query and offers more information to the user. You need to know that moderators at Wikipedia are too clever and can instantly delete your edit if it isn't relevant.
You can also add value to the article by providing information and linking to many relevant resources. Most articles require information and that's your chance to add your own link. Just make sure you are not spamming and adding quality resources. Tip: Add multiple resources including your own to make the edits look natural.
Help NGO's and Ask Them to Link Back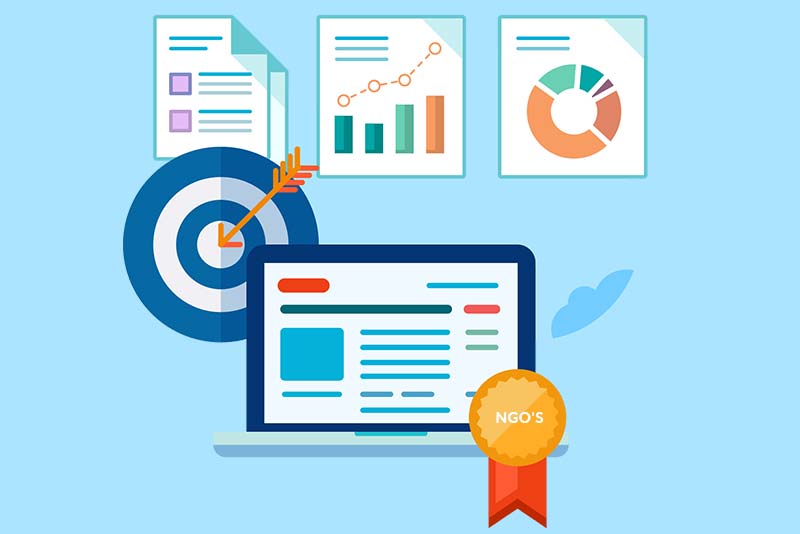 An old way to rank higher in rankings, but NGO links still work. These are similar to scholarship links from .edu and .gov websites. The only difference is that NGO links can only be obtained from those websites that are open to contribution.
Search for NGO websites that are providing links for donations. Now offer donation amount and get a link.
Note: It is debatable whether this is a white hat tactic or black hat tactic. For now we will call it a grey hat SEO technique. Make sure you are not spamming NGO websites for link. For a detailed review of NGO link, check out this link.
Grab Videos Backlinks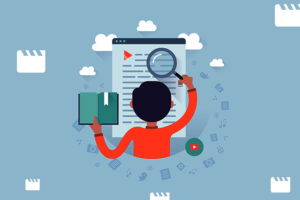 Create Video content that others can link to. You will need to be on the edge of every new release to make content that others can link to.
For example, you can make videos on iPhone's latest features especially when Apple is announcing a big update. Your content will be linked by most top news websites.
Similarly, if you are writing something informative, you can also ask influencers to link to you. This can be an interview or a roundup of experts on a specific topic.
Convert Brand Mention to Links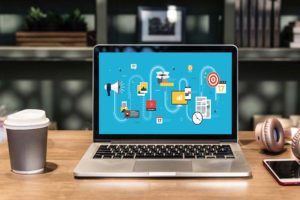 Brand mentions are the new way to rank your website higher. The future of the link is 'linkless.' This terminology was used by Search Engine Land when it mentioned that Google now ranks those websites higher that were not linked but mentioned as a brand on other websites.
But you can use the brand mentions to turn into links by asking people who have mentioned you but not linked. Simply email them that they have mentioned your website. It would be great if they can make it a link.
See how Ahref has asked for the link. They have made the request in a way that the website administrator will think it will help his readers. Do the same.
Final Words
There is no hard and fast rule to get links. It all depends on how well you work on your website and digital marketing efforts. So, while starting link building activities, don't forget to keep a check on the content you are putting and the engagement it is getting. Only then you will be able to get the most from your efforts.
Have we missed a link building strategy? Let us know in the comments below.