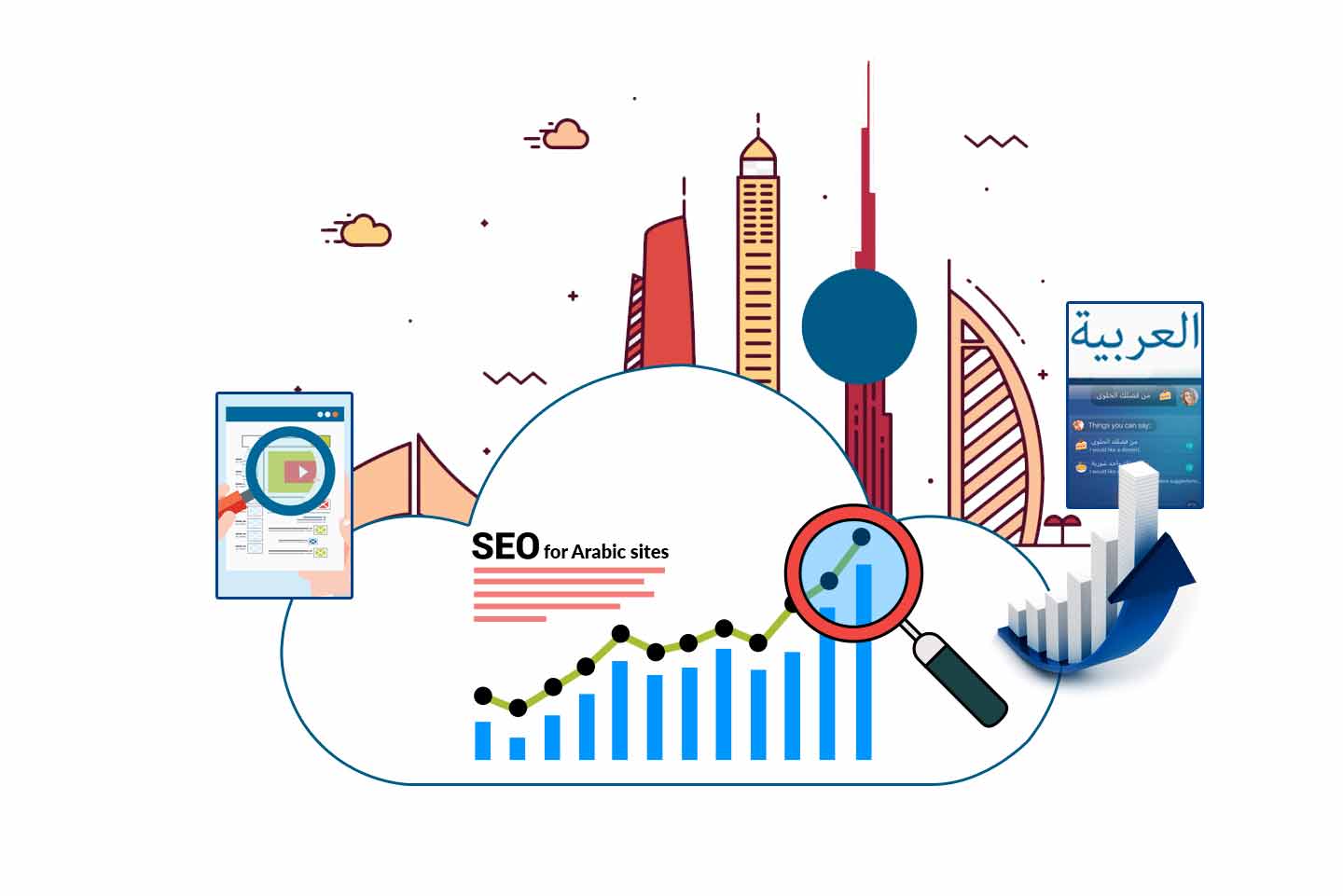 You'll admit:
Whenever we think of SEO, we think in Lingua Franka. I mean, we think in English and unintentionally we rule out the chances of websites in local languages. In this scenario, a person offering SEO services in Middle East cannot help but ask, "How to do SEO for Arabic sites?"
There is no doubt that English, being the international language, is the language of internet as well, but what about other languages?
Think of a person who has just launched a Shopify store aimed at French fashionistas!
How do you think they should optimize their website for search engine rankings? Well, this is all what this guide is about.
Follow the simple steps and tactics, and you would be able to do SEO in Middle East or in any of the 6500 languages that exist in the world.
Importance of Keyword Research in Arabic SEO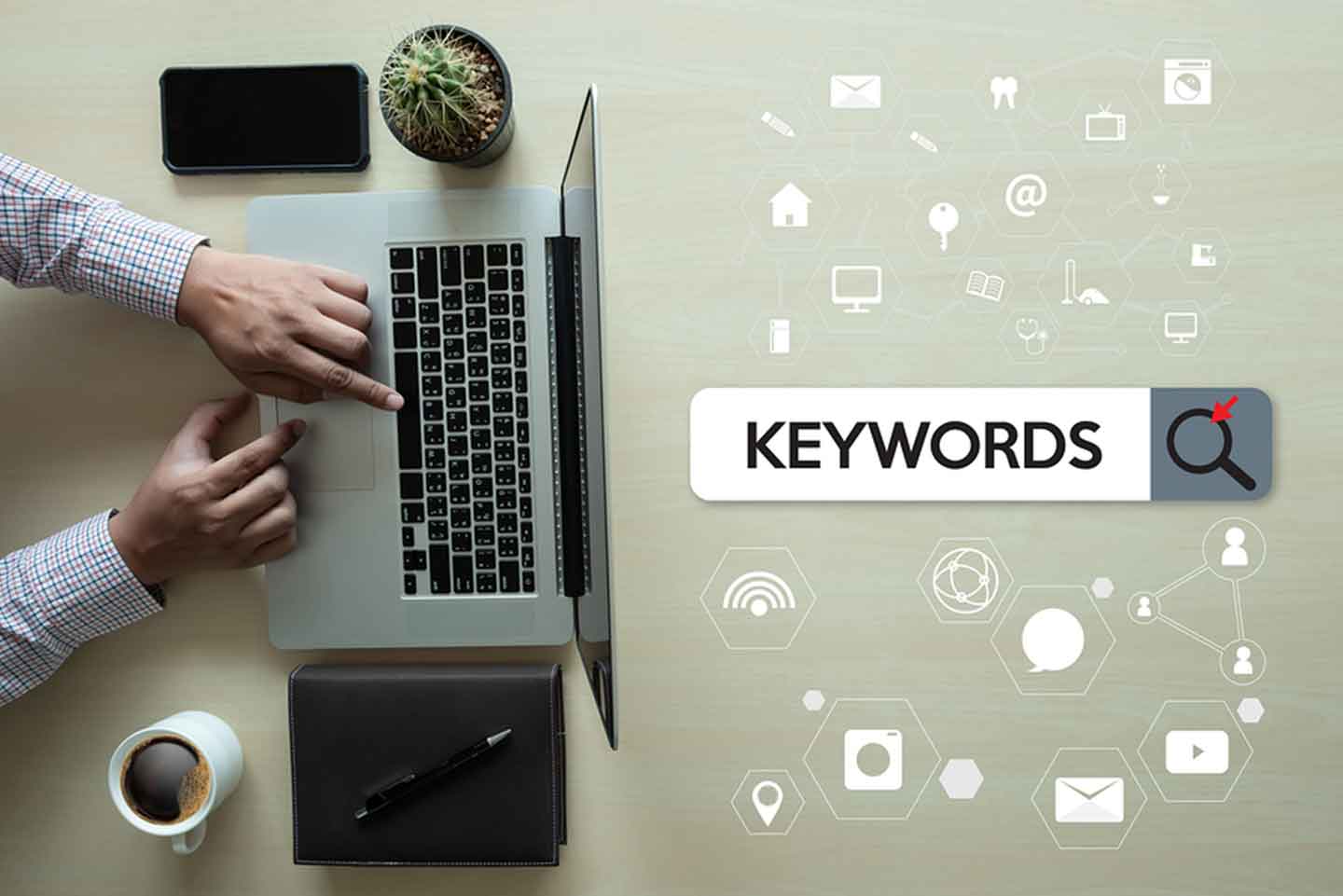 Neil Patel calls it equal to being a detective. Do some keyword research and find out what are the most suitable and easiest keywords to rank.
However:
Why keyword research comes out as the most important step in our quest for native SEO?
It is because keywords aren't just keywords, they are the words associated with a local language and this is why souk is more relevant in UAE, than Amazon.
Bear in mind that you better research your keywords in local language. Here is how you should go about it:
Define your niche e.g. commerce store.
Find out the local keywords that are associated to your niche. The probability of an Arab googling an item for the same English word as used by Americans is little to no.
Find out the offline terms that your clients use about your services/product.
For example, if your website sells Palestinian scarf known as shemagh, you will see that this keyword is not easy to rank.
It has roughly 22,000 per month search volume and competition is high. What you can do is instead listen to your customers and look for relevant keywords.
For example, it is also called keffiyeh, and this keyword has lesser volume and very less competition, but once searched, it gives the same results. Bingo! Job done!.
Natives, as discussed by Moz, either search Google in their native language and its script or they go for a combo of local + English word.
Research the keywords smartly instead of translating English terms into local language.It is because sometimes the translation of an English word will actually have different meanings and sometimes the locals use a blend word. So don't translate cinema into Arabic; instead just use the Google word that Arabs use for this: سینیما
Always get assistance from native speakers – Who are you doing the SEO for? For the natives, right? You have to skip Google Translate and hire some native speaker/translator.
It is a good idea to translate your English terms into Arabic (or any native language for that matter) and then cross-check the translation with the native speaker that you recently hired for the job.
Technical terms should not be changed. Remember that English is not only the international language, it is also language of science and technology.Take computer for example; Arabs call it کمبیوتر, never translate this or similar words;الحاسوب can be anything but not computer.
If you will say this word in front of an Arab, he will finally get what you mean, perhaps almost immediately, but this is definitely not how they Google "computer".
They either use the exact term or they Google it as "کمبیوتر".
However, remember that it is not about one magic wand. From time to time, you have to rely on other tricks as well. For example, too much English to Arabic translation is not needed when it comes to content.
Don't translate your content much, except in case of keywords. Take UAE for example; the number of ethnically Indian citizens is more than any other country's immigrants. So, making your website's content 100% Arabic is not a good idea. Just translate the keywords into Arabic or mix of English+Arabic and you are good to go.
Relevant keyword search is an option that comes with almost all good keyword research tools such as SEMrush, AdWords and many others. Use it to get Arabic keywords or even English keywords, related to your main keyword:
Use AdWords, Wordtracker
Use AdWords, Wordtracker or other such tools to do the relevant keyword research in local language. Just like in case of English keywords, in this case also these tools will help you find local keywords with high search volume.
Use country specific keyword search. Try to find a local keyword search tools. Baidu in case of China.
Use SEMrush
Use SEMrush or other such tools – SEMrush lets you search the Google keywords for 28 nations – this means that if your target country is in the list, you can search keywords in their language and find out which variants of the focus keyword (in English+local or local language) is getting highest searches.
LSI Keywords
Now this tactic is not in line with Arabic or native language; it is a general tip and it can also be used in case of English language SEO. Use free tools like LSIGraph to find out the keywords have meanings similar to your keyword or phrases that have any link with your main keyword.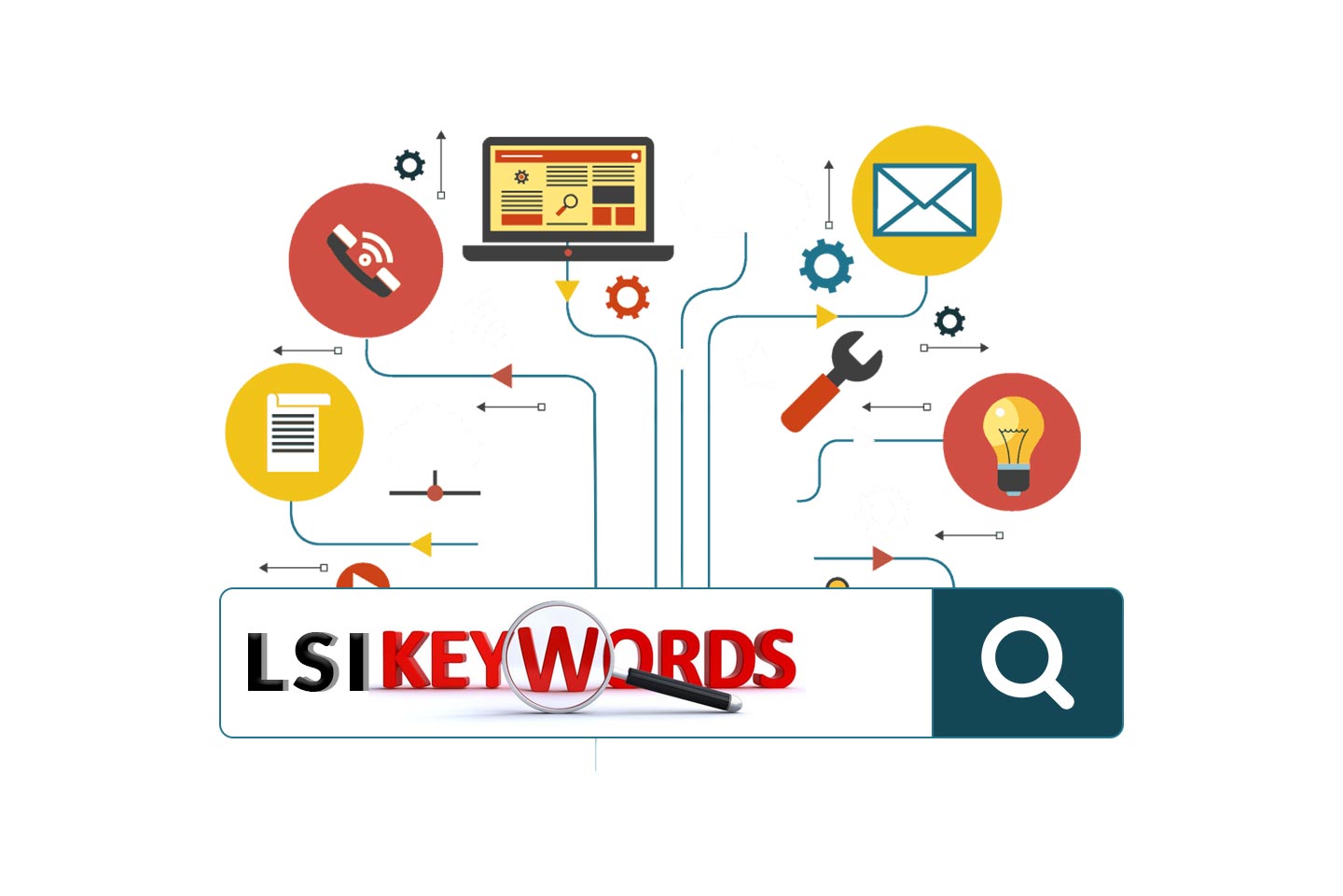 Unfortunately, these tools are still not smart enough to provide LSIs for words of any language other than English. So, use this tool in case your keyword strategy relies on English keywords as well.
Know the classes of keywords
By the keyword class, I do not mean the overly simplified main, body and long tail keywords. I mean keywords that are linked with knowledge (who, when, how), those linked with brands (Souk, Amazon, eBay) and those that are linked with certain transactions (hire SEO Dubai agency, get best SEO Dubai etc.)
Before I go any further, let us here discuss a general keyword research trick that will work for some Arabic SEO consultant in Dubai as well.
Find city and country based keywords
Whether it is Arabic SEO or German or English, keywords associated with certain cities and countries become so much important when you are targeting the same countries or cities.
For example, if you are going to run an online shoe store in Dubai, Dubai women shoes will be a better keyword as compared to UAE womenshoes.
As you might have observed that people associated with SEO or any IT related business, usually have some sorts of infatuation with tools. Tools make our job easier.
Apart from Google AdWords, SEMrush and LSI Graph, there is an SEO tool which has always been the talk of the town because of its scalability. It is Ahrefs!
Ahrefs
Ahrefs lets you find the research data or search volume of a particular keyword in as much as 170 countries. While doing Arabic SEO, you know the language, but you still don't know where a specific keyword gets maximum searches.
See, Arabic is spoken in Middle East as well as Africa. If Ahrefs shows you that a keyword has highest search volume in UAE and second highest in Egypt, it equals to success.
You know two best markets to capture, you will drop KSA even though it is next to UAE – and this decision will be based on nothing but insight provided by Ahrefs.
Pro tip
In case where your Arabic target country is not one but more than one, you can enter multiple target keywords in the Ahrefs Keyword Explorer and scroll down to see where the combo of all those keywords is getting maximum search volume from. Boom! You just got two or three best countries to target.
Importance of Domain & Meta Description in Arabic SEO
In this section, you will learn as to how to optimize your domain name and Meta description for better Arabic SEO results.
Well: You must agree that when you go about making a multilingual website or a website aimed at people who don't speak English, it always causes confusion.
Why? It is because you cannot have a domain in Arabic script; all you can do is go for Roman Arabic script or you can have name in English, but use Arabic script in meta description of your website.
Well:
Both of these matters are very important from SEO purposes. Here's an example:
If there are two websites about workmen shoes and one is workemenshoesonsale.com and other is workmenshoesnewyork.com, which one do you think Google will love to rank for the workmen of NewYork?
The later, right! Same goes for a domain name that is broader e.g. backpacking vs. one that is narrower e.g. ultra-light backpacking, the narrower one will win Google attraction for the people who search specific terms such as ultra-lightweight backpacking etc.
So, make sure that you add Roman Arabic word in your domain, that too linked with the city or country that you want to target. Otherwise, skip Roman Arabic, and just focus on more important factors for a domain name.
What are those more important factors? Place name e.g. Dubai, product or services e.g. workmen shoes/digital marketing and perhaps other words that refer to year e.g. 2018, quality e.g. best, top etc. in the domain and it will be perfect for local Google searches.
You follow this process and you will have a website like www.dubaibestdigitalmarketingservices.co or www.uaetopfurnituremanufacturers2018.com etc.
The Meta description of your Home Page is a whole different ballgame. It is not subject to domain name protocols and thus not only you can use Arabic keywords in English, but you can also include locally searched Arabic keywords in Arabic script, because that is how they are searched most of the times.
Also:
It is perfectly fine to either have the Meta description totally in English or in Arabic, or a mix of both. You can choose any of these approaches as per your SEO strategy.
Domain name must have a local ccTLD. For example, if you're going to launch an online business in UAE, you should go for .ae instead of a .com or similar TLD.
Importance of Content in Case of SEO in Middle East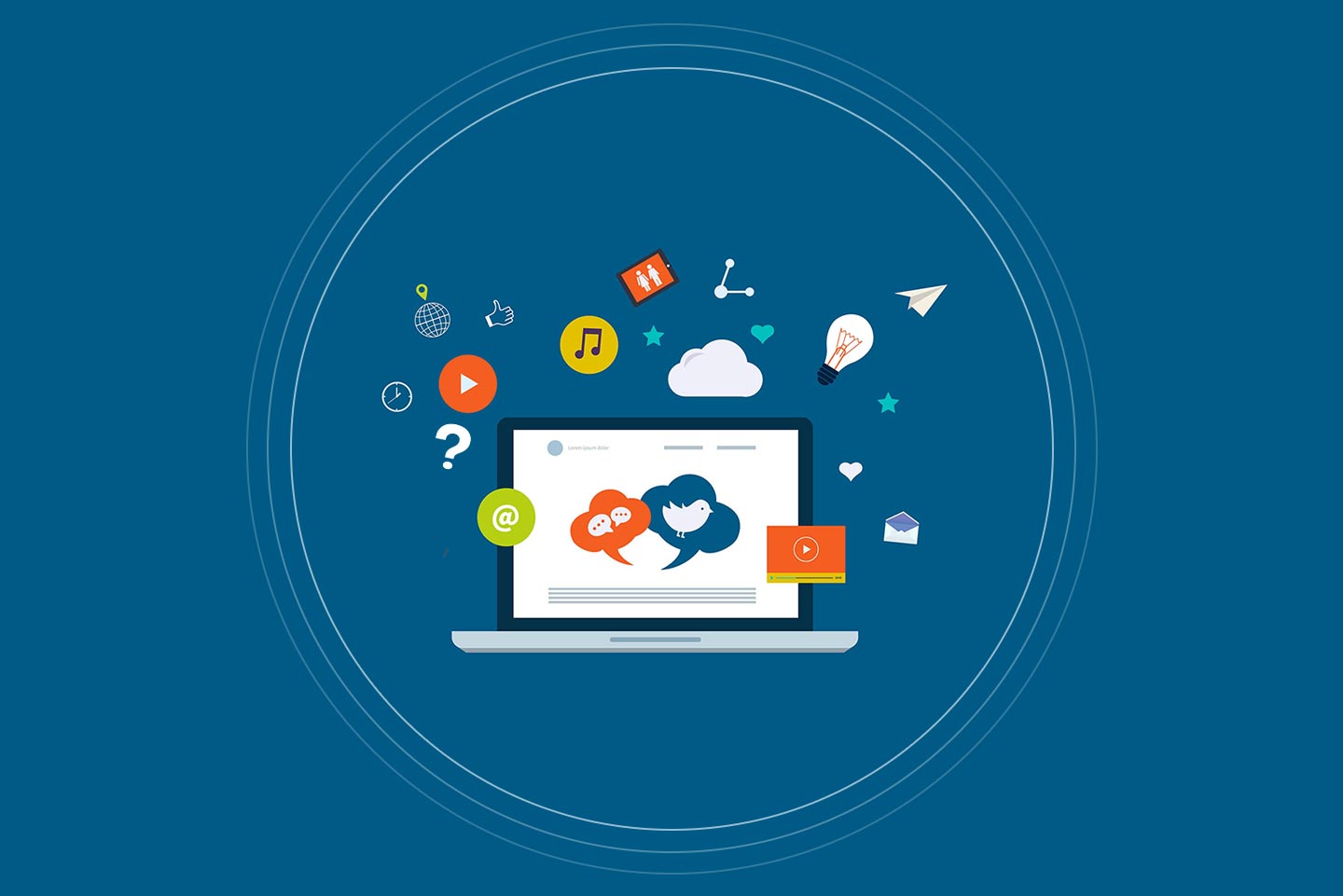 Once you are done with your keyword research and you know how and where to use the keywords, it is the time to pay attention to content.
Years ago, Bill Gates said that "Content is the King" and if you ask the truth, it has not changed. Content got diversified into photos, videos, infographics, and now into interactive content, but it is still the King.
Kill the competition with all Arabic/Native approach – Suppose your business is "cleaning services", and most of your competitors rely either on English keywords or a combo of English + local word keywords, you can kill the competition by using Arabic only content and keywords.This will give you an edge, because there is always a big number of native prospects who search only in their native language.
When it comes to Arabic SEO experts, they believe that only using Arabic keywords in Arabic script is not enough; one also has to add the language attribute to the HTML element in order to give correct signals to Google.
Get this done and your Arabic text or Arabic + English text will catch the target customers right at the moment when they will Google a relevant term.
However, this is not all about content optimization. When it comes to SEO, content optimization becomes one of the most daunting tasks.
You have to follow Brian Dean's on-page optimization guide for this. Being Middle East SEO services provider, at Kamil Web Solutions we improvise some of these techniques, but mainly this is all that you need.
In a nutshell:
You need to use most important focus keywords in the URL and the rich snippet of a particular URL. Definitely, these are the same keywords (or their variants) that you will use in the content as well.
Also, the title tag of your page or post, must be started from a focus keyword; it gives Google a signal that content is all about that keyword.
And let us not forget the importance of body keywords and LSIs. Back in 2017, Brian Dean ruled out the importance of long tail keywords and he seems to believe that body keywords are enough.
However:
He and few other SEO and copywriting experts like Neil Patel believe that LSIs must be sprinkled on the body of the content.
Since images and videos are also part of your online content, you have to know how to optimize them as well. If not all, at least make sure that the main image is optimized. That is, use your focus keyword as the file name of that particular image.
As pleasing and satisfactory you content will be for the readers, your ranking will go higher. Google RankBrain makes it clear that if users are satisfied with the content of a website, that website will enjoy better rankings.
This is also linked with the bounce rate; get the sort of content that will simply catch the viewer's eyes and trap them like a spider traps its target, and you will see that your SERP results will automatically get better because of reduced bounce rate.
Once you are done with the bounce rate (an important factor as per RankBrain), you should go to another factor and that is CTR (click through rate), this simply reflects as to how many times Google visitors clicked your URL.
How to do it? Well, there are a few different ways of doing it; the White Hat way is to make your content SEO optimized and get a short title and catchy Meta description. This will start catching the eyes of your target visitors, and CTR will go sky high.
Also, many people will tell you that number of words does not matter at all, but you can read any blog post that ranks for SEO keywords, for example Shout Me Loud's posts, and you will see that none of those posts are less than 2000 words.
Google ranks the pages that have good, detailed and abundant tips on a certain topic; a 500 words post on "How to select Arabic keywords?" is simply not going to do any wonders.
Importance of Local SEO For Arabic Sites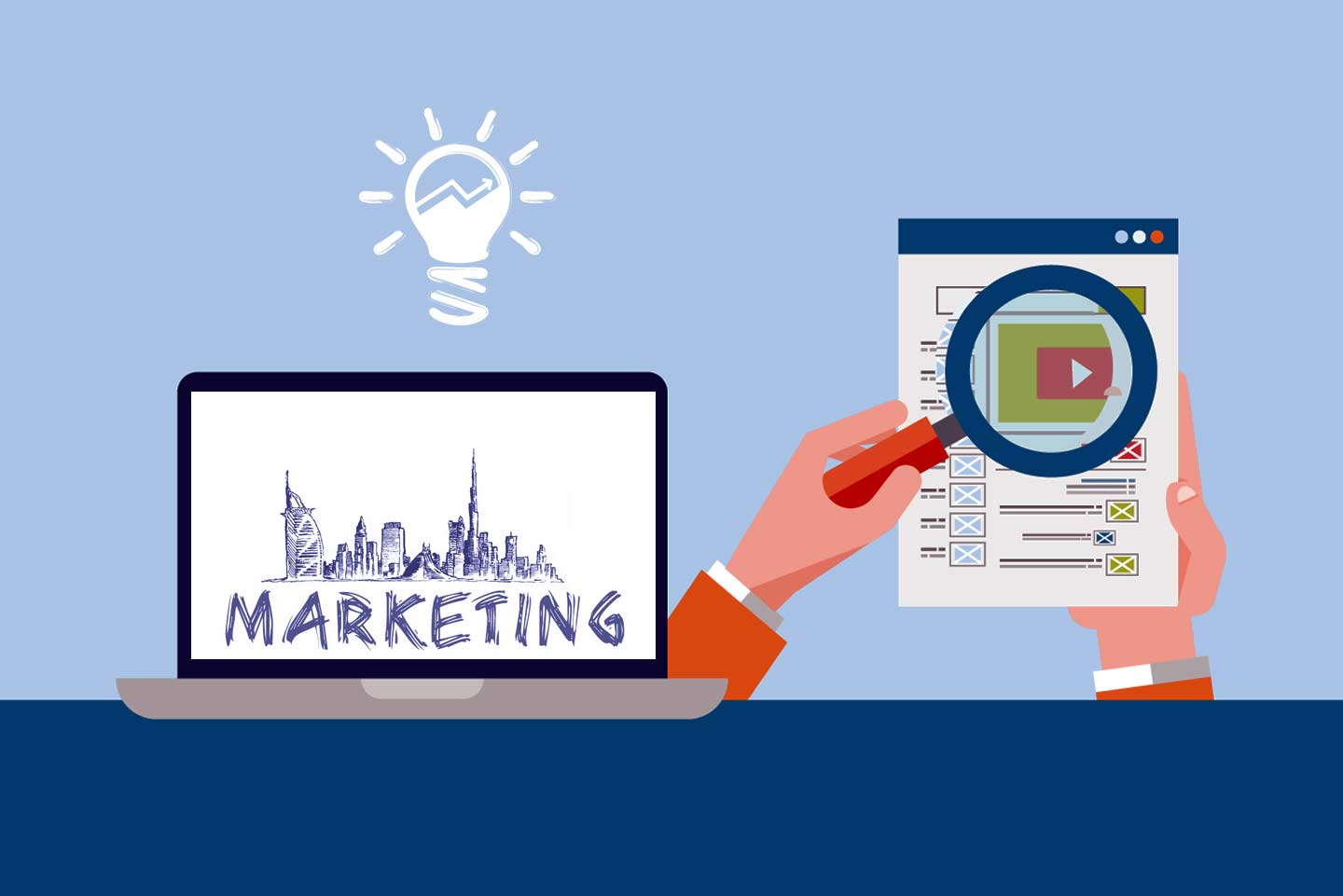 No tip or trick of Arabic SEO will help you much if you skip local SEO. This is one of the most important aspects of SEO.
How to do it? Just follow a few simple steps:
Google My Business Listing
This is one remarkable feature. For example, if you Google motorcycle repair shops in your area, a few of them will appear with complete, name, phone number, website, reviews and Google map and you will be able to choose the best repair shops in your area.
Verify your business though Google My Business Listing and this will give your business a better SEO standing as compared to those that are not listed for local SEO.
Local Listings
Yellow Pages? We all know them. There is a yellowpages.ae as well. People who need specific products or services e.g. dental checkup, go there and search for the providers. Get your website and company listed in this listing and it will also boost your ranking.
Best SEO Tools for Arabic Websites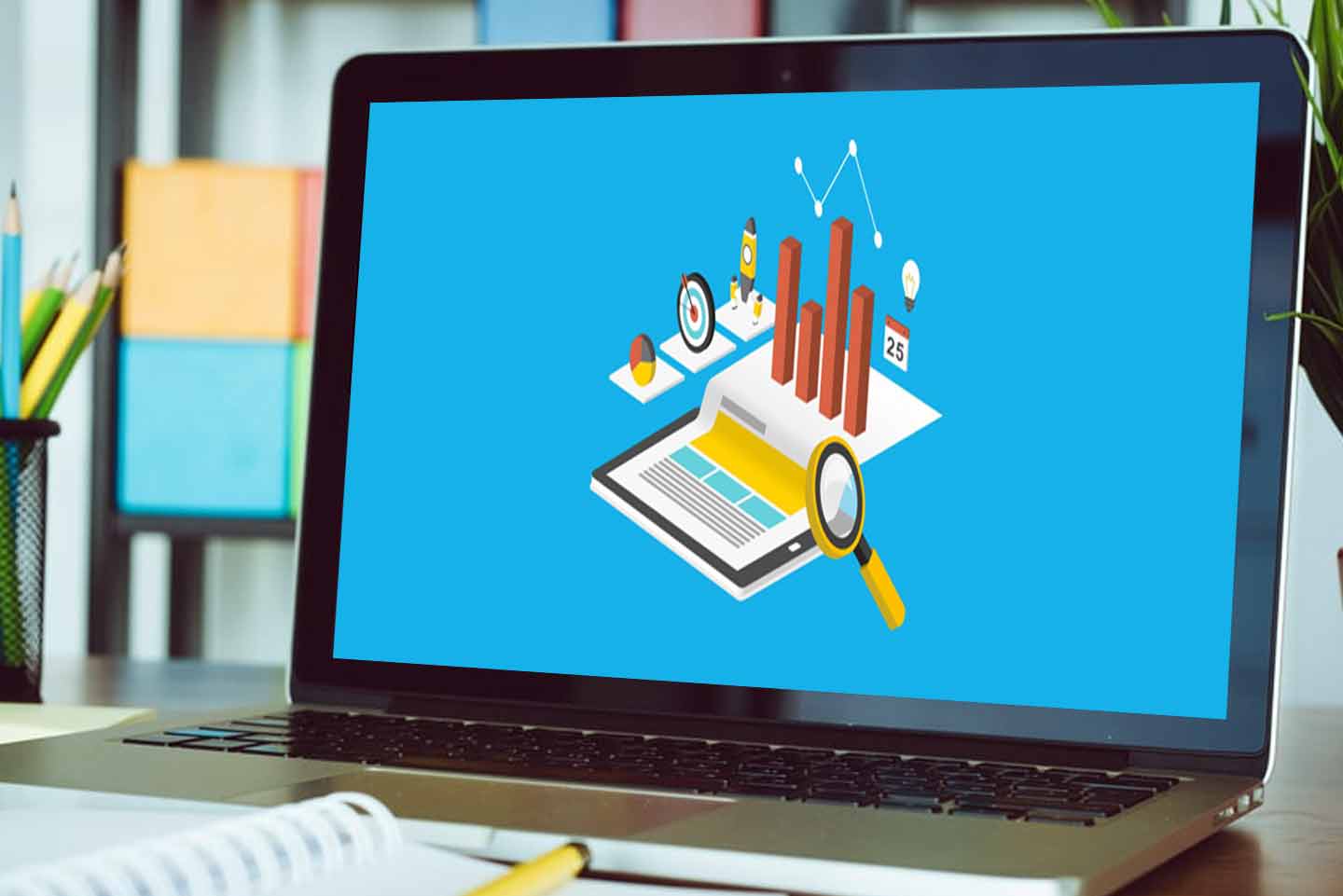 Whether your Arabic website has English content as well or it is all Arabic, there are common SEO tools that you can use for Arabic sites as well.
Unfortunately, Arabic is not one of the languages associated with trade, knowledge, internet, science or technology etc. so solely Arabic SEO tools are not available as of yet.
This means that you will have to rely on tools like Google AdWords, Ahrefs and SEMrush etc. What you can do is search keywords in Roman Arabic and or try Arabic script on tools that allow other languages as well.
As for the scalability of your success, you should track your KPIs with region specific settings and you must not set your SEO tool to US or All World, but track your success with regional settings and this will allow you to give insight into what is required for digital marketing and SEO in Middle East.
Now that we have decided that for SEO purposes, we can only use the same tools that are used for English websites, here is how you can make a difference:
Ahrefs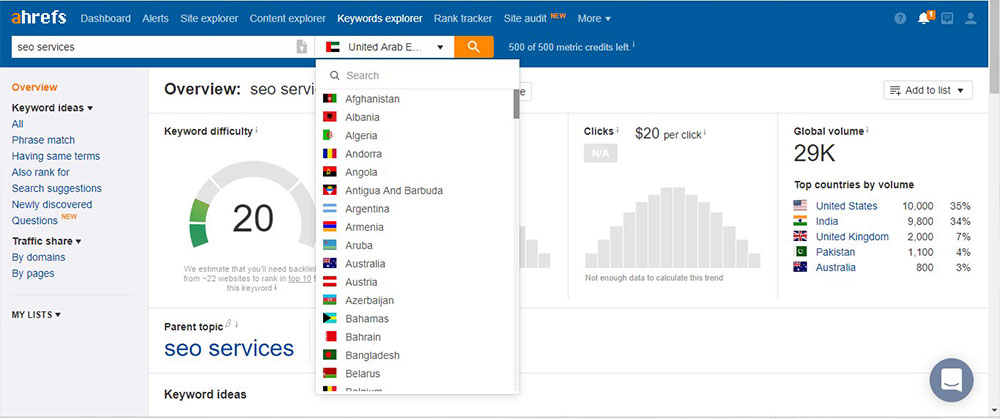 Ahrefs allows you to find out the volume of a certain keyword search in 170 countries. Simply go to the site, login and once you have access to the console, go to the Rank Tracker on top and track keywords' positions as per their locations and periodical changes thereof.
It is simple set the keyword, set the country and get access to Ahrefs statistics based on search history of those keywords in each country.
Likewise, go to the search bar on Ahrefs, and enter the URL or keyword to get access to the statistics that will allow you to sneak peak on your competitors.
Put a competitor's URL and have a look at all the keywords that they have ranked so far, or simply put your most important keyword and see as to which companies/URLs are you competitors.
SEMrush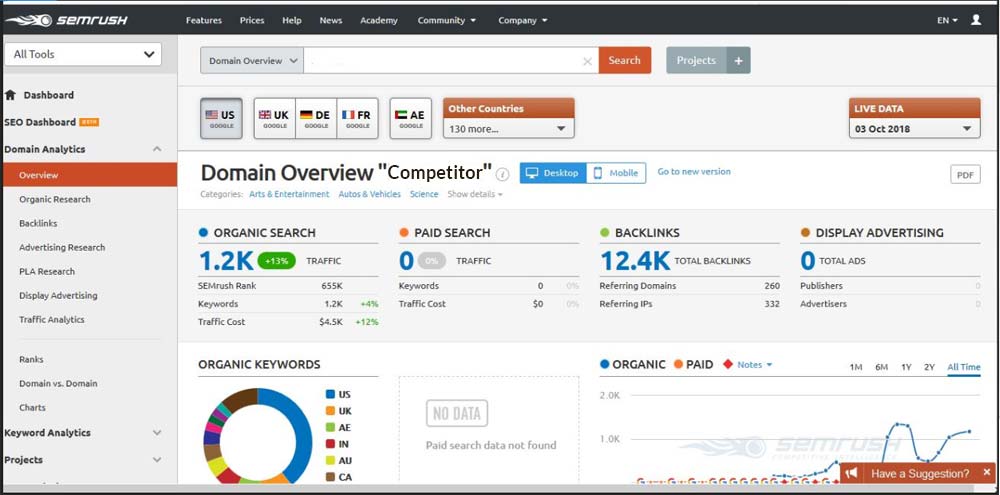 SEMrush is the neck to neck competitor of Ahrefs; their console and style might be different but SEMrush does exactly what Ahrefs does.
Just search your competitor's website link in SEMrush search bar and it will let you know everything that you need to know.
This includes the backlinks that they have (so you may steal them), the keywords against whom your competitor's business has ranked and everything else.
Otherwise, you can search the keywords that you want to rank for and you will get all the insight including websites ranking for that keyword, the search volume and difficulty/competition etc.
SERP STAT
SERP STAT is another tool for SEO; it is safe to say that this tool has earned enough reputation for accurate statistics. However, one must not forget that after two industry giants, all other tools are simply doing the same thing in their own different way.
SERP STAT also lets you try a keyword in its search bar and then you can see everything important e.g. competition, CPC, volume and URLs ranking on top with a certain keyword.
More or less Moz, Longtail Pro, KWFinder and Majestic etc. are the tools that allow you, more or less, same functions, but trying one or two of the big names is enough.
Off-Page SEO for Arabic Websites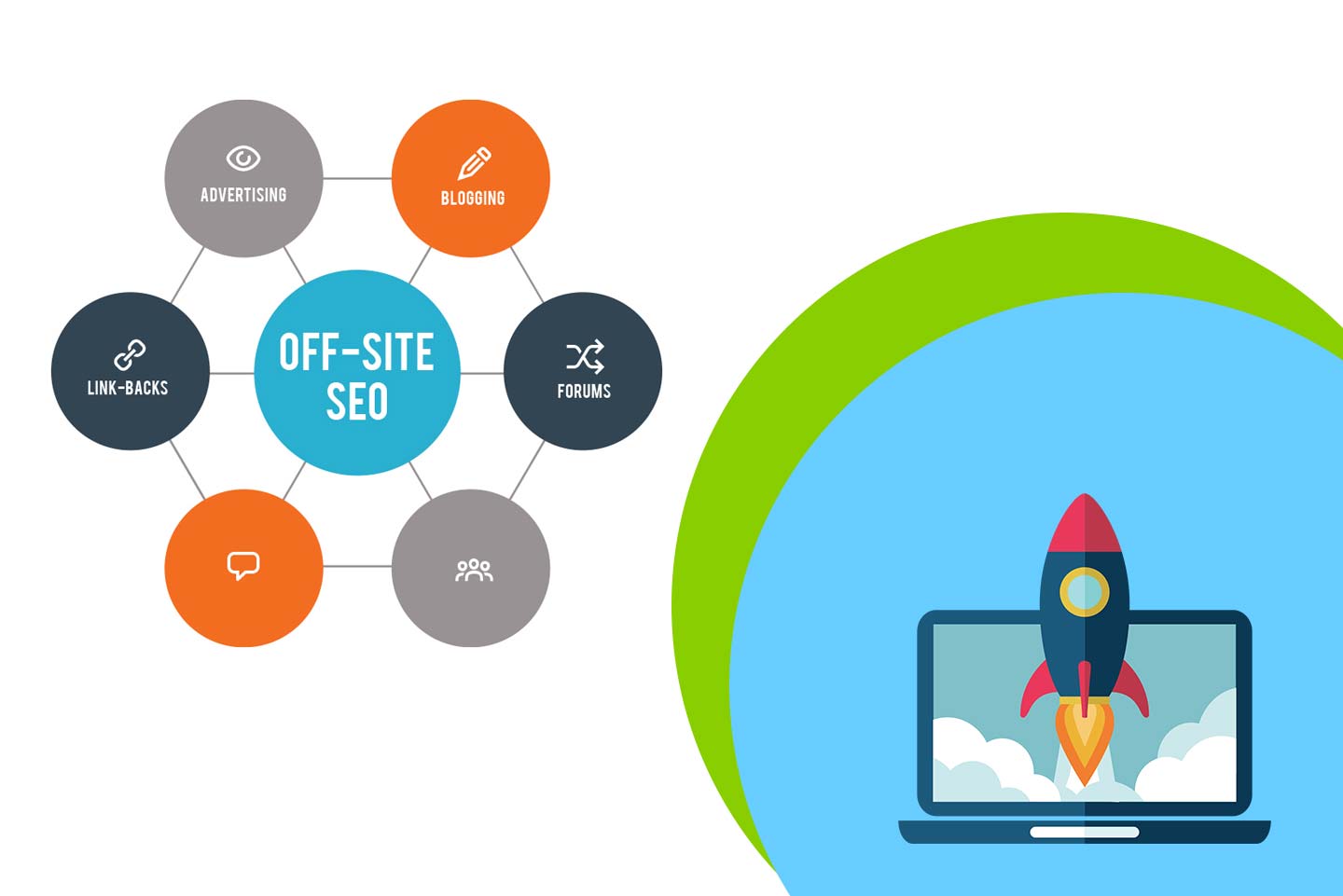 Well:
All this detail was about on-page SEO; the problem starts with off-page because it is off-limits too. There is not a single certain way of doing off-page SEO because it includes many black-hat, white-hat and grey-hat methods.
Keeping ourselves far from black-hat, we will talk about the legit ways of bringing traffic to our website, from sources out of our website.
Whether you do SEO for Arabic sites or English sites, they need something that Neil Patel calls link juice.
What is link juice?
That is the traffic sent from authority sites to your website. We call it link juice because that traffic is directed from do-follow and no-follow backlinks.
However:
It is easier said than done! No authority websites will like to give a do-follow link to a no one who appeared on the internet just a few months ago.
This part covers the tricks and hacks that you can try to get really high DA/PA backlinks to your site and those too without spending a single dollar:
Page Interlinking
You might have noticed if your site is a blog and not an ecommerce site, that very often we have two or three or more pages on same or similar topic.
In this case, interlinking all pages (giving one page's link in another page) is a very good tactic. As per Brian Dean, the more internal links you have to page, the better its ranking will be.
Silo Pages
Neil Patel believes that the format and structure of a website pages also plays a role in off-page SEO. He believes that silo pages connected to category pages with those connected to supporting pages or posts, can help spread the link juice from post to silo page to home page.
Indexed Pages
Make sure that the number of indexed pages directly linked with home page does not exceed a limit of roughly 40 to 60 pages. Also make sure that if you have this many pages directly linking to home page, all of them must be justified by topic segmentation and length of content etc.
Number of linking domains
Lest not be hasty and choose one domain and ask them to pass us link juice from 5 or 10 or 20 pages; Google will not give it much worth considering that our website is somehow associated with link-giving website. Go for more or many websites that will pass you link juice.
Resource Page
What is a resource page? These are the pages that index links of pages with awesome content. On such a page, you will find categories and if you go to each category, there will be links to websites with relevant content.
Find one or more resource pages with better DA PA and send them an email telling them that you have better content on the topic that they have listed. Most of them will check the content and list it, and you will get a backlink.
Websites with Broken Links
There are tools that help you find broken links in websites with lots and lots of content. Ideally such a website will be a magazine or blog; find a broken link that is based on a topic that you recently wrote about.
Bingo! Send the owner an email that there is a piece of content on your website on same topic and that they can replace the broken link with a link to your website. Job done!
Guest Post
Warning! Google is not definitive on this, and this might be considered a sort of grey-hat trick, so do it at your own risk. Guest post is the post that you make on another blog with your own name.
You can use it for link building. How? Just find an authority website on your niche – ideally a magazine, and let the editor know that you know a lot about topic and give them link to your website.
Ask them to let you write on their website in return for a backlink. This is a win-win situation; they get content; you get a worthy backlink.
Link Building with Valuable Assets
What are the valuable assets, one might ask. Well, this is the sort of content that is unique and it can only be found on your website.
For example, make a very catchy and compelling video on any topic and make it go viral, make a very informative and research-based infographic and share it everywhere on the web or write a detailed and in-depth guide on any topic and share it as much as you can. With this content marketing tactic, you will make 100% organic backlinks and those too, free of cost.
Email Outreach
Well, this is the most famous way of getting backlinks. Here is how you do it. In your preliminary research you find out a list of authority websites on topic same as yours or similar ones. You find the name of owner/editor/person in charge and their email. You write an email to them and ask for back link.
However:
It is not as easy as I have said. Most of them won't even read your email and those who will, would not like to give you link juice for nothing. So, you have to convince them. Since their website is full of content, you can either promise a backlink in response, or you can ask them to give you link because your blog post on a particular topic is better than one that they recently mentioned in one of their round ups.
Arabic Outreach
In my personal research on this topic, something that I have missed is the lack of focus that Arabic SEO websites have on local forums and link indexing websites.
What you can do is focus solely on them, for the backlinks, and you will get links more appropriate to local SEO and Google will give more value to them.
Social Media Marketing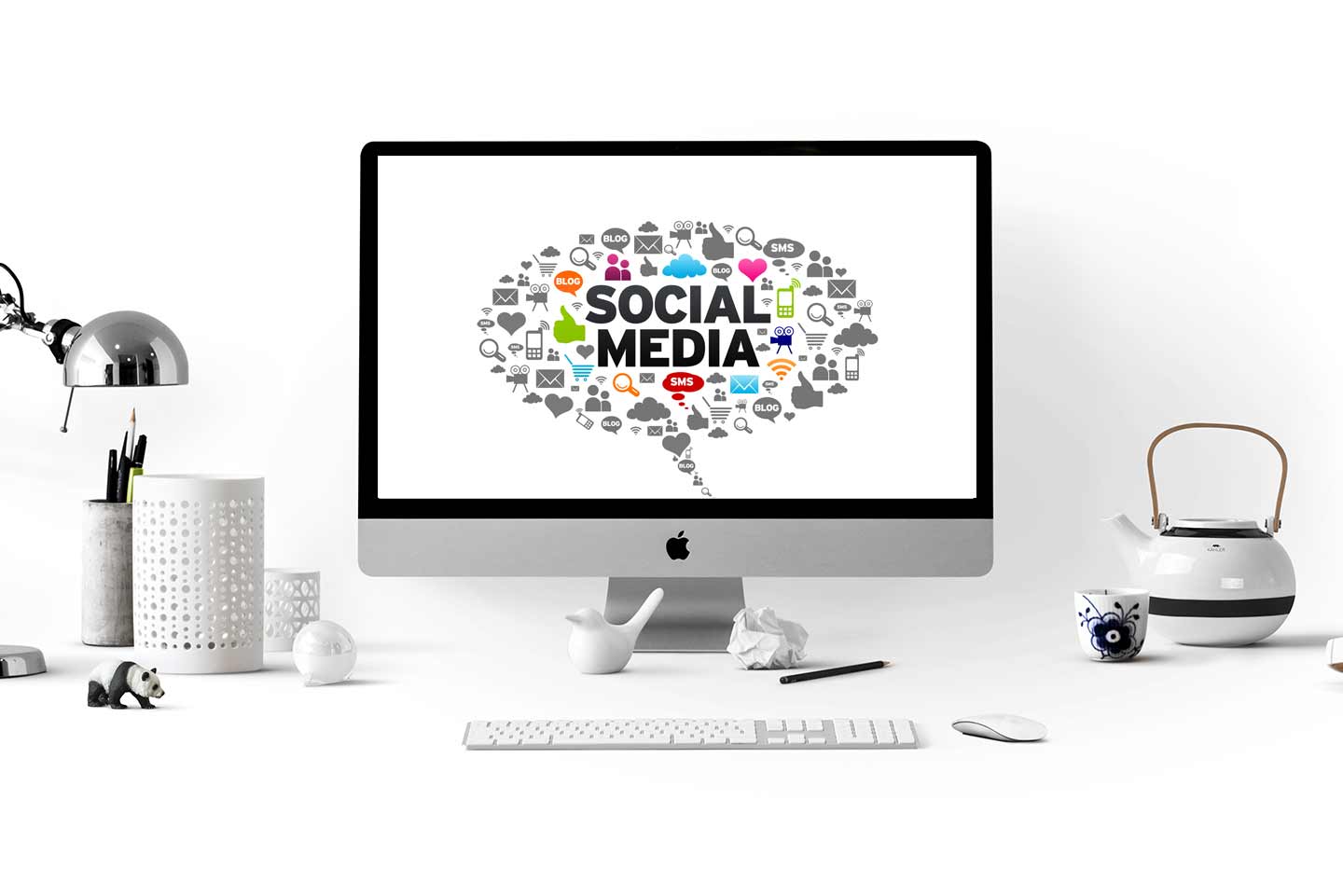 Social media marketing can be loosely called a part of off-page SEO, but due to its importance and separate identity as "social media marketing" (SMM), I had to add a separate but brief section on this method of ranking your website.
Now:
The first question that comes to anyone's mind is simple. There is no doubt that from social media, a lot of websites get a lot of traffic, but how do we consider this a part of Search Engine Optimization?
To make it simple, I would refer to Brian Dean's 200 ranking factors. He believes that Google gives worth to a website that gets traffic from social media handles and pages.
Here is how you should do this:
Market all your content on Facebook, YouTube, Instagram, Twitter and Pinterest in the same order in which I've just mentioned these names. These are the most famous and busy social media sites. So, you need three types of content: text, videos and photos. Make content, share and market it on social media channels via sharing and Ads, and you will see huge increase in traffic if you did it right.
Apart from sharing content, as I have mentioned, try ads, especially Facebook, YouTube and Instagram ads. Every day a lot of ecommerce sites, services sites and magazines etc. get sales, promotions, leads and traffic from these ads. You can use them to channelize traffic to your website. Twitter and Facebook are two most famous social media channels in Middle East; try them a lot to get some serious ME traffic.
Social Media Presence and Engagement – Well this is another awesome way to boost your website traffic and evidently, your SEO rankings. Get some awesome social media presence by making pages in the name of your website and with website link.
Take the traffic from hundreds to thousands to millions and you will get daily visitors from social media. Engage them with quizzes, prize hunt competitions, lucky draws and similar incentives. In this end, all of this is to get more and more traffic, and to win a special place in Google's heart, because of those social media signals.
Conclusion
In my years of the use of internet, I have seen it evolve a lot. It is hard to say whether local SEO or native language websites are going to fail in a more global tomorrow, but as far as we can see in the daylight of today, Arabic SEO is a very relevant topic.
The Arabic SEO consultants in Dubai can already see the tomorrow (because they are building it), but common user will soon see that the horizon of internet in Middle East is captured by solely Arabic websites.
However: Something that most of the Arabic SEO experts fail to see is the growing threat of one global language. English is going to be more and more the Lingua Franka, and the impact of Arabic websites will be limited unless the convenience of local user defeats this trend.
Whatever future holds for us, it is still safe to say that a Middle East focused website with a mix of English and Arabic content and SEO approach, will have better odds of success. Just follow this step by step guide, optimize each and every URL and you have better than nothing chances to compete.