Over 2.7 billion people now use mobile devices.
Mobile devices have become just as smart as any desktop device.
And,
Mobile devices are more easily accessible.
So, people now prefer the use of mobiles phones over computers and laptops.
That's probably why 58% of people use mobile devices to search their query on Google – And, these statistics are from 2016.
According to Statista, 600 million more people now use mobile phones.
Mobile Web Has Dominated

In past, websites were designed according to the desktop user experience.
As we have discussed, times have changed now.
Now you have to consider the user experience of mobile user – even prefer it.
For that, you have to learn how to optimize website for mobile devices.
Mobile optimization ensures that mobile users get a good experience on your website.
If a user doesn't get a good experience:
He won't like your site
Leave the page
May never return
No website can afford the loss of their 60% visitors.
You MUST utilize mobile SEO best practices and strategies to turn this to your advantage.
With Mobile-First Index, you are left with no other choice otherwise.
What is Google's Mobile-First Index?

Google determines its search ranking based on the mobile view of your website.
There was a time when it only considered the desktop view for ranking.
Later, it changed to both desktop and mobile device view.
If you searched from a desktop device, then Google would rank according to the desktop view of the website.
And, mobile web users would get results based on the mobile view of the website.
It launched a mobile-friendly update in 2015 which was a clear signal that we need to work on the mobile experience of our websites.
In 2018, Google launched the Mobile-First Index update that only uses the mobile version of websites to rank them.
It means, your site won't until you perform website optimization for mobile devices!
Most Online Sales are Made on Mobile
People prefer online shopping through mobile devices.
63% of people use their mobile phones to search for local businesses and 80% of them convert.
Moreover, almost 40% of the searches result in a purchase.
These stats show the importance of mobile optimization practices for e-commerce sites.
You just have to create and maintain a mobile optimized website for more sales and better conversion rate.
Mobile SEO Affects Voice Search

According to the CEO of Google, 20% of all Google queries were made using mobile voice search in 2016. Users of voice search have increased significantly since then.
Most of the Google voice searches are also made on mobile devices.
So, it's become a necessity to perform website optimization for mobile devices if you ever plan to utilize those voice searchers.
That's exactly what you will learn in this article: how to do mobile SEO in 2019?
How Does Google Define Mobile Devices?

With so much competition online, you need smart ways to optimize your website for mobile search.
Working smart and efficiently with mobile SEO will give you an edge over your competition.
To work smart, you must first understand what exactly a mobile device is.
This point was important to discuss because many people consider tablets and smartphones the same thing.
Google doesn't count tablets as mobile phones nor as a desktop.
They are in a category of their own!

Basically, all smartphones are mobile phones.
Remember: there are many devices with different sizes, interface, and operating systems in smartphones.
You may need customization for many of these devices depending on how you implement your mobile website.
Here's how you should implement a website for mobile SEO.
Implementing a Mobile Website

There are 3 ways to implement a website.
Responsive Web Design
Use Dynamic Servings
Create Separate URLs
Let me get this clear; you need to create RESPONSIVE WEB DESIGN.
Dynamic servings change their HTML according to every device.
You will need to create a different version of your website every time a new mobile device is released.
Dynamic servings will show an ugly interface if it doesn't recognize a device.
Separate URL method of implementation is also known as 'M Configuration'.
It changes HTML of your website for different devices – the same problem as dynamic servings.
This method also creates a separate URL for the mobile version of your website.
It causes the problem of 'Duplicate Content' because multiple URLs have the same content. So, you have to put the "rel=canonical" tag on every URL to avoid Google penalty.
It is an outdated method of mobile optimized website
A huge example of 'M configuration' is Facebook.
First is the desktop version.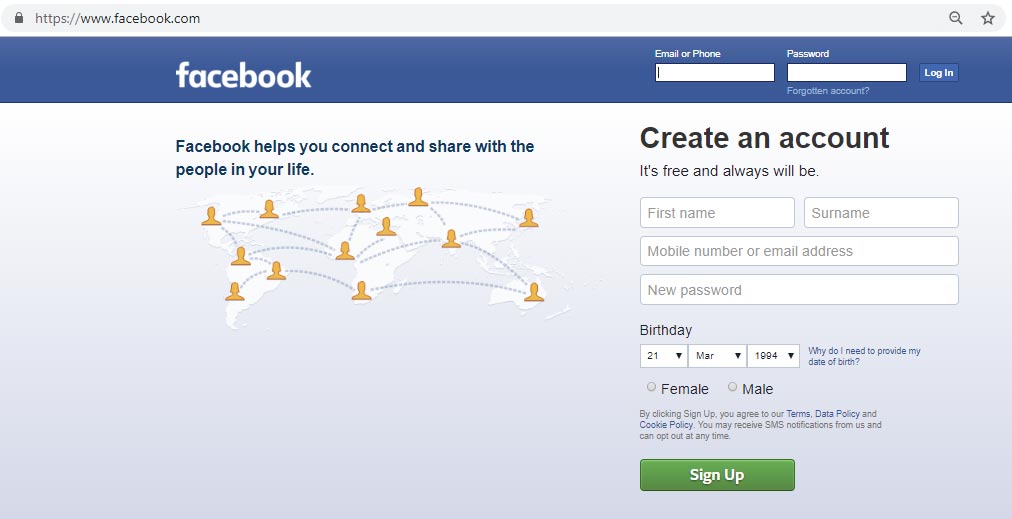 Notice the URL and design in the mobile version (it's opened on a desktop device).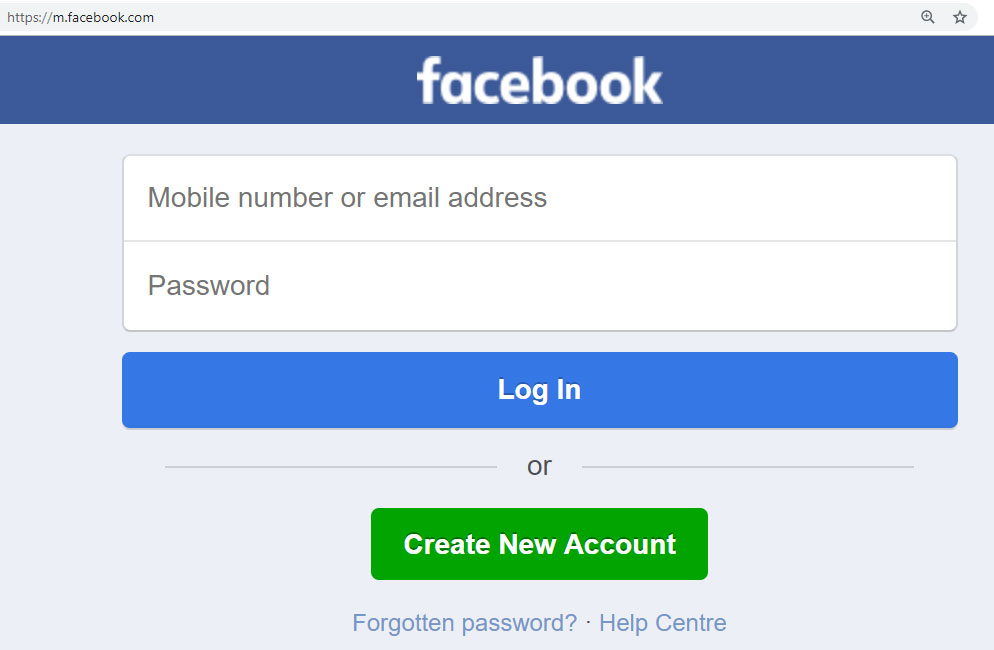 Google recommends Responsive Web Design.
Responsive Web Design uses the same HTML code and same URL for mobile and desktop devices – but changes display according to the screen size of the device.
Responsive web design is user-friendly.
It doesn't need you to create new code for different devices.
You don't even have to put canonical tags in every URL.
You are required to signal browser that your site will display according to the browser.
For that, simply put the following meta viewport tag in the head of the document.

How to Design a Mobile Optimized Website

Interface is the most important part of user experience.
A visitor doesn't wait to see what you have to offer if he/she doesn't feel comfortable on your website.
Then, there are Google ranking factors you have to keep in mind.
Use HTML5 Instead of Flash
Websites usually use Flash plugin to play multimedia and support interactive media content.
Many mobile devices don't have the Flash plugin.
Your site will look dull without or incomplete media content.
That's why recommended practice is to use HTML5 instead of Flash to ensure a user-interactive mobile optimized website.
Say Good Bye to Popups
Popups are annoying.
They are even more annoying in mobile devices.
Popups make it difficult for a user to access content. So, Google rolled out an update to punish sites with intrusive popups.
Here's how Google recommends using interstitials when necessary.

Google's Mobile-Friendly Test
Google also provides you complete guidelines and instructions when it sets a certain requirement for websites.
Now that it has set a legit condition of making mobile optimized website – it has also created a Mobile-Friendly Test.
This test will display actions that you need to practice to make an attractive website for mobile users.
Simply provide the URL of your webpage and wait for this tool to do its magic.

It shows issues like shown in the below image once the test is done analyzing.
Having all these issues resolves is your first step towards mobile SEO optimization.

Don't Block Google Crawl
You should no longer stop Google crawl from accessing the parts of your website's code.
It used to be a practice to block Googlebot's access to Javascript and CSS.
IT'S NO LONGER A GOOD IDEA.
You have to let Google crawl every part of your website so it can ensure its mobile friendliness.
If Google is unsure about it, Mobile-First Index won't let you rank first.
How to check this issue?
There is a file named Robots.txt in your website.
Search engine spiders check this file before crawling your site.
This file contains pages and sections that search engine shouldn't crawl – most search engines honor it.
You can see this list on SiteName.com/robots.txt

Use the Mobile Version of "Fetch as Google"
It is a good practice to submit pages to Google's search index.
You can make it better with the mobile-friendly SEO technique of 'submitting for mobile'.

Fetch as Google feature is used to see how your published page looks to Google.
Running a fetch for mobile will show you the exact mobile version view from the eyes of Google.
Titles and Descriptions to Improve Mobile SEO
SERPs have a different view on mobile and desktop devices.
A searcher decides if he will visit your page from the results in search engine.
A result on a search engine includes three things:
Title of the page
Slug of the page
Meta description of the page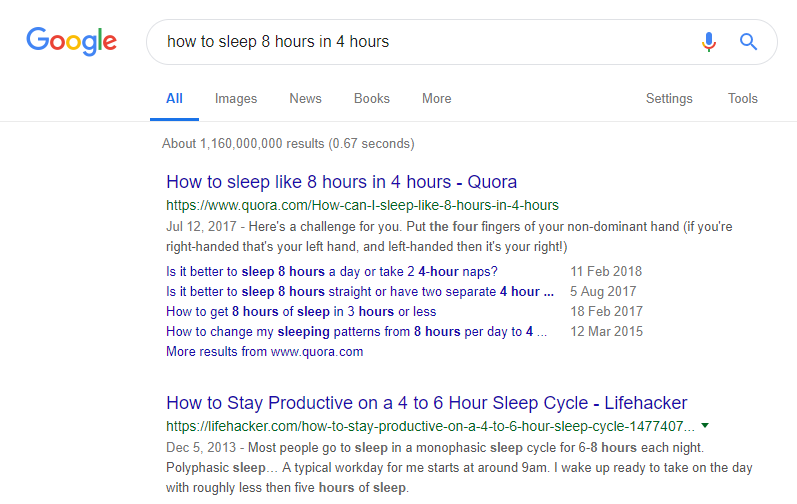 Desktop devices have different display size than mobile devices.
So, title and description have a different number of characters that are visible.
If you don't write mobile friendly SEO title and description, the result shows ' …' (three dots) at the end – like in the image below.

This doesn't look attractive, so it results in a low click-through rate.
Write a title and description that is completely viewable on mobile devices too.
Use a short and relevant slug – one practice is to use the target keyword as slug.
Tip: use the target keyword in title and description to make it SEO friendly.
You can use Yoast Real-Time Analysis to ensure mobile SEO optimization of title and description.

Enhance Website Speed
Website speed has always been an important ranking factor.
It's even more important in mobile SEO optimization.
The reason is: people expect faster results on mobile devices.
According to Think with Google, 53% of mobile visitors leave your site if it doesn't load in 3 seconds.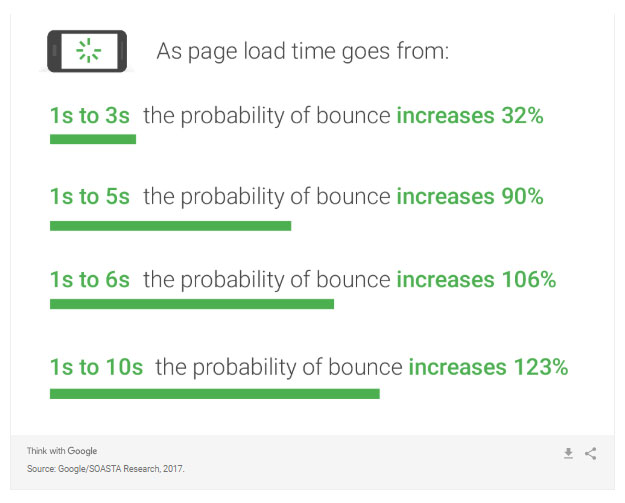 It is clear that you need to boost the speed for a mobile optimized website.
How do increase the speed of website for mobile?
First, go to Google's Page Speed Insight and see how your website scores for mobile devices.
It will show the improvements you need to make. Practice them!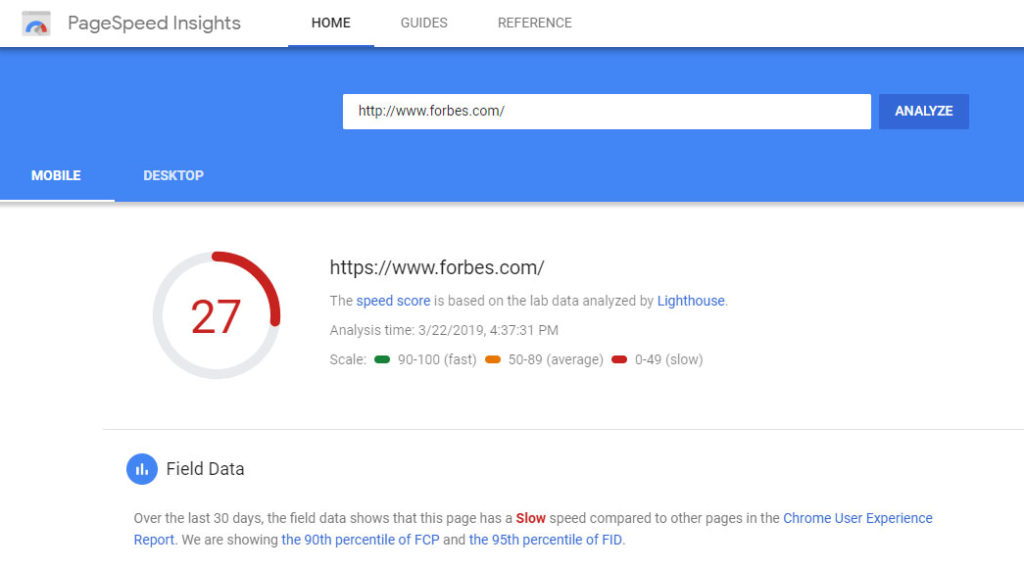 Next, follow these tips.
Use cache to load pages faster
Minimize page requests
Compress large images
There is another option to boost the speed of a website.
Accelerated Mobile Pages
It increases the speed of your site up to 4 times.
AMP only loads the necessary resources of your page that enhances its speed.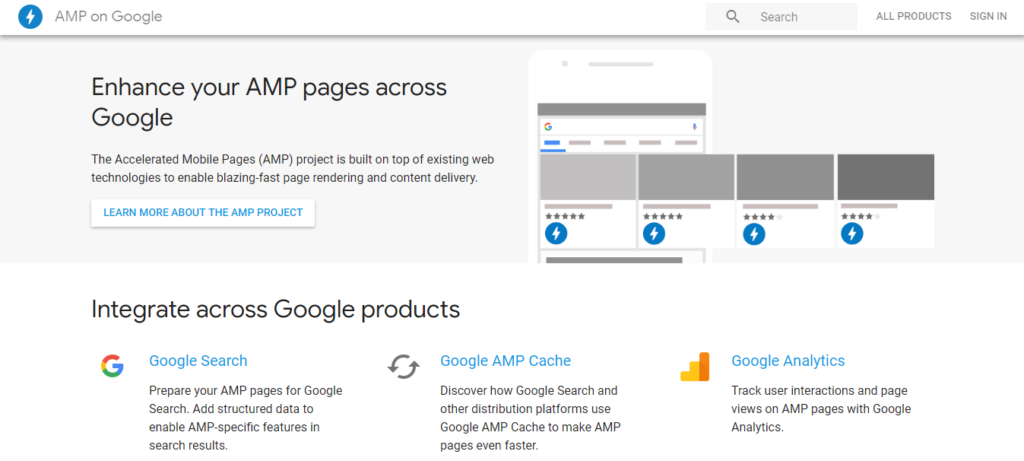 Sounds good, doesn't it?
The problem is, this puts limits on the functionality of that page.
To mention a few:
You don't have full control over your ads
You can't use a popup
There are even restriction on CSS
Brian Dean raised another very intelligent point here.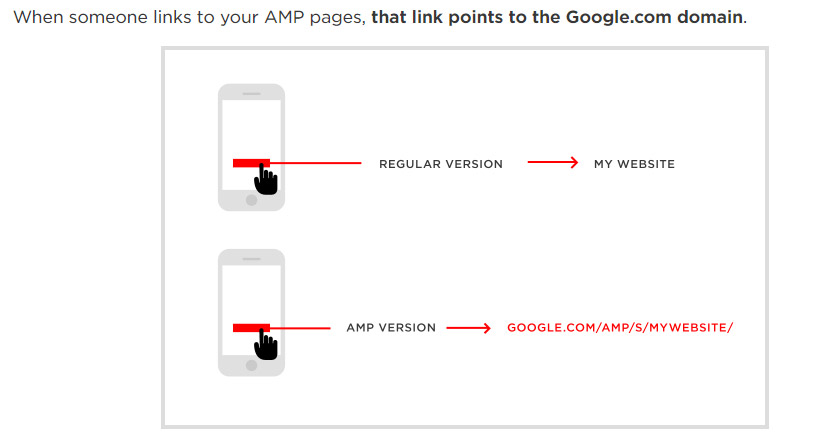 Accelerated Mobile Pages are directed through Google's domain.
So, it may not increase your domain authority from backlinks – because, technically, that link is pointing to Google.com.
As far as the question of using AMP goes, it depends on how much you are willing to sacrifice.
Use Structured Data and Target Voice Search

As discussed, people expect faster results from mobile devices.
Google has been doing everything it can to do that.
It has also improved the Google voice search.
Now user doesn't even have to type his query.
They just speak their query and Google reads a short answer for them from the top ranked page.
I should again remind you that more than 20% of Google search queries today are performed using voice search.
If you want to provide fast results and also don't want to lose those 20% searchers – it's time to utilize Data Structure Schema for mobile friendly SEO.
Data structure schema helps Google understand what your content is about.
When Google perfectly understand your content, it will know what queries are answered best in your page.
So, every time someone searches a relevant query, your answer will be shown as a featured snippet.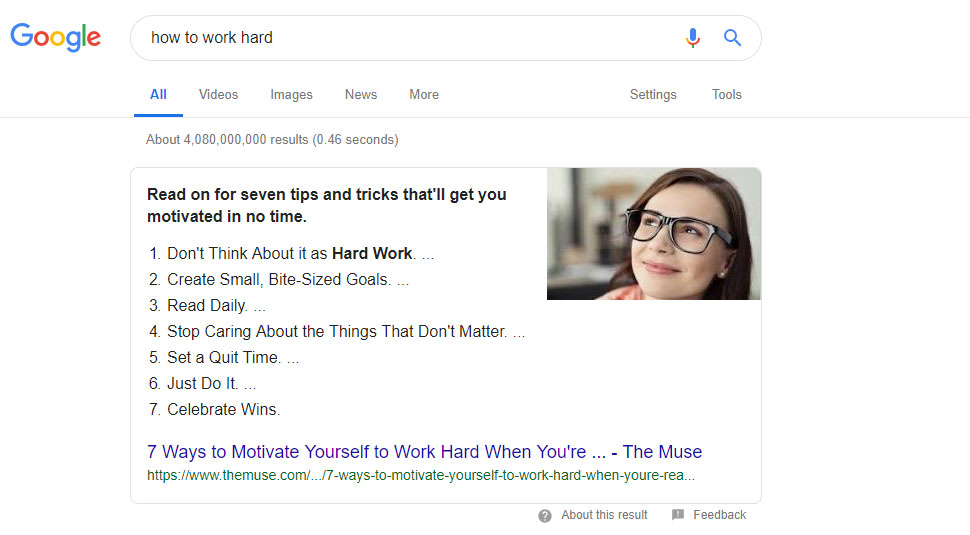 That's not all…
If it is a voice search query, Google will read that answer to the user.
AND, there is no second position for voice search.

Conclusion:
We can't deny the importance of mobile SEO optimization.
The world is now more inclined to mobile devices than desktop devices – especially, for personal usage.
That's why Google has adapted the Mobile-First index.
One big difference here is the user expectation of fast, accurate, and user-friendly result.
You MUST follow all mentioned practices of website optimization for mobile devices to be a part of future Google SERPs.
I'd love to hear your thoughts on Mobile SEO in comments.