CLIENTS THAT TRUST OUR SERVICES We are the best seo company Dubai | RAK, UAE!
Today's SEO is about the user. It's about creating a great user experience for every person who visits your site. It's about promising potential visitors something if they visit your site, and then delivering on that promise. That's the best recipe for achieving meaningful, long-term SEO results.
Grab your chance by choosing the best SEO Company Dubai, Sharjah and RAK (Ras Al Khaimah) and start dominating in all the major search engines. There is a vast scope of SEO in Dubai as it is considered as the central hub of all the popular businesses.
What is Search Engine Optimization?
Search Engine Optimization is the process by which website owners go about driving traffic to their sites by way of the natural or organic search engine results. Google and other search engine show search results based on algorithms that prioritize those sites based on what the search engine deems to be the most relevant to users. To get ranked highly, a site needs to be SEO optimized, and that where you need a Digital Marketing Agency to rank promote your UAE based business in different marketing channels including search engines and social networks. In other words, the images, text and even the code on the page need to be properly crafted in order to capture the attention of search engines.
PROCESS OF SEO
Having said that we are the best SEO COMPANY DUBAI, the way we approach search engine optimization is to offer each customer a solution that is customized just for them. SEO isn't a one-size-fits-all approach. We'll do an in-depth analysis to determine what strategies to apply at what times so you get the maximum benefit. We'll engage in a process of looking at your business from every angle, including your target market, niche position, competitors to get a clear picture of where you are today. Upon monitoring what's working and what isn't, we may re-evaluate our strategies and make changes to ensure you are getting the very best results possible. We want to ensure you are getting the best possible ROI from your SEO campaign.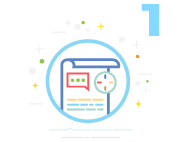 Website Audit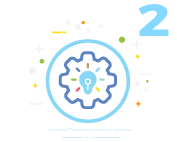 Competitive Analysis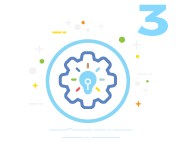 Keywords Research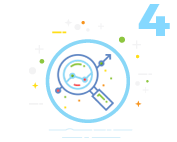 On Page SEO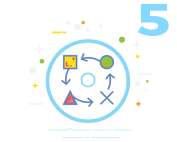 Links Building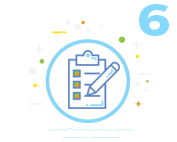 Advanced Reporting
Get a Free Site Analysis!
Cutting Edge SEO Services
Search Engine Optimization, or "SEO," is the process by which website owners go about driving traffic to their sites by way of the natural or organic search engine results.
Search engines such as Google and Yahoo rank search engine results based on algorithms that prioritize those sites based on what the search engine deems to be the most relevant to users.
Frequently ask Questions
What is SEO?
SEO stands for Search Engine Optimization. It is a process of optimizing your website to increase its visibility in search engines and rank higher in SERPs (search engine result pages). The higher you rank in searches, the more organic (unpaid) traffic your website will receive.
More traffic means more people coming to your site, so you have better chances to capture their attention and make them interested in what you have to say and offer. SEO helps you attract quality leads that you can convert into customers and generate more sales and ROI, ultimately growing your business.
At the core of SEO are keywords that people are using to find your business online, and Google helps you rank higher for those particular keywords.
What are keywords?
Keywords are terms and phrases that people are typing into search engines in order to find what they need. When you add those keywords to your web content, you help your target customers find you easier. When you rank higher in SERPs, they will find you before going to your competitors.
To add relevant keywords to your website content, you need to conduct keyword research and find out what queries your target customers are searching for. Keyword research then helps you optimize your web pages, which is why it is a very valuable and high-return activity necessary for effective SEO.
What is link building?
Link building is an SEO tactic for getting other websites to link back to your site. That shows Google and other search engines that your website is a reliable and high-quality resource with relevant information that is worth citing.
Look at it this way: when a website includes a link in its content that leads to your website, it gives you a vote of confidence. It shows that you provide something of value and that people should check out your site.
The more quality backlinks (coming from trusted sites) you build on your website, the more value it will hold in the eyes of search engines, so they will increase your ranking to help people find an informative and relevant resource – you – that will solve their pain points.
Do I really need SEO? Can't my website rank high without it?
In an ideal world, you would be able to rank high just with high-quality content, like the one on your blog, but search engines use hundreds of factors in their algorithm to determine your site's ranking, including content quality, backlinks, keywords, page load time, formatting and much more. The system's not perfect, so you really do need SEO.
Your website can rank high if you consistently create unique, valuable, informative and interesting content that gets a lot of social shares, which is far from impossible, but adding SEO to your online marketing mix definitely goes a long way in helping you outrank your competition.
How do I do SEO?
There are two main aspects of SEO: on-page SEO and off-page SEO.
On-page SEO is the practice of optimizing your website elements to increase your ranking in search engines. Those elements include your content (blog and page content), meta tags, headings, alt text for your images, URL structure, page load speed, internal links and everything else that you can control and change on your site to create a better user experience for your visitors.
Off-page SEO is a practice of optimizing elements that are not on your website but can help you increase your ranking in search engines. The most important of those elements are links, but brand mentions, social shares, social bookmarks and guest posts on other blogs are also very important factors for optimizing your website off-site.
When you start your search engine optimization, you essentially work on improving your on-page and off-page elements, so that you can show Google and other search engines that your website is a valuable and trustworthy source of relevant information on certain topics.
Can I do SEO myself?
Yes, you can absolutely do your SEO on your own, but you would need to invest quite a lot of time and effort into it, so it could drive your focus away from your core competencies. More importantly, effective SEO requires a lot of knowledge and skills, so you would need to practice it a lot in order to get the hang of it and start seeing real results.
That's why we're here. We can do all the work for you and our team of SEO experts will make sure that your SEO campaign yields the best possible results.
When will I start seeing the results of SEO?
You need to understand that SEO is a process, not a one-time event. It takes time to see the results, so you shouldn't expect an overnight success. Depending on the results you are looking for and the competition for your keywords, you may start seeing a traffic increase within a few weeks, but it usually takes from several months to a year to start seeing real results.
Should I continue doing SEO once I've increased my rankings?
Yes, you should absolutely continue optimizing your website for search engines even after you've increased your rankings. If you stop investing time and effort into SEO, all that you've accomplished will eventually go down the drain and you'll be back to square one.
Again, SEO is a process and it helps you both improve your rankings and maintain them. Google and other search engines are constantly updating their ranking algorithms, so you need to keep up with those changes by continually researching the trends and updating, testing, and improving your website to keep it high in the SERPs.
If you don't do that and you simply stop dealing with anything related to SEO, the rankings you've achieved will decrease over time.
Will blogging help my SEO efforts?
Absolutely! Since content and keywords are the backbone of SEO, blogging on a regular basis will help you increase your ranking in search engines. The higher the quality of your content, the higher your SEO ranking will be.
Apart from making sure that your content is relevant to your particular niche and genuinely interests your target audience, you must make sure that it is unique – never copy someone else. Not only is that unethical and can greatly hurt your reputation and credibility, but Google will also penalize you for it.
Will great content immediately increase my SEO ranking?
One piece of great content is not enough to make a difference, which is why you need to provide relevant and informative content on a regular basis. There are thousands of websites out there and hundreds of them already have content that tackles the same topics as you do.
That's why you need to make your own twist when writing about certain topics to stand out, but you must do it consistently for your ranking to start increasing gradually.
You may publish a blog post that goes viral and gets you high traffic for a while but, if your other posts don't get as much attention, your ranking simply won't go as high as you may hope. That is why you need to combine blogging with other SEO activities.
Does keyword stuffing mean higher SEO ranking?
Definitely not. Google will penalize you for keyword stuffing, but that's not the only reason why you should avoid using too many keywords in your content. If you use too many keywords, your content simply wouldn't have a natural flow to it.
Your readers certainly wouldn't like it because, instead of providing them with real value, you would come off as someone who is only focused on getting them to buy what you're selling. It's not a smart tactic and, besides hurting your ranking, it would push people away from your website.
Are internal links good for SEO?
Yes, they are. Internal links are great for improving user experience on your website, as their main purpose is to provide additional value to your readers. If you have content that's relevant to a particular blog post, including links to those articles will help your readers quickly get additional information that they may need, without having to search through your site.
What are meta descriptions and do I really need them?
Meta descriptions are snippets in SERPs that summarize the content of web pages. A meta description is that short text that appears below the headline of your page or blog post in a search engine result that briefly explains what that particular page is actually about.
Not only are meta descriptions important for optimizing your on-page SEO, but they are also one of the essential elements for compelling your target audience to actually want to click on the link and see what you have to say or offer.
What is alt text and why do I need to use it for my images?
Alt text (alternative text) is a description within an HTML code that is used to describe images on web pages. Why do you need to optimize your images using alt text? First and foremost, search engines cannot read images, so you help them figure out what the images are about when you describe them with alt text.
Furthermore, in case an image doesn't load for some reason, the alt text will help your website visitors know what that image displays. Moreover, by adding alt text to all the images on your website, you will help visually impaired users who rely on screen readers know what your images are about.
What's the difference between SEO and SEM?
SEO stands for Search Engine Optimization, while SEM stands for Search Engine Marketing. They are often used interchangeably when, in fact, SEO is part of SEM.
Search engine marketing includes all marketing activities that are focused on promoting websites by increasing their online visibility in search engines but, as opposed to SEO, it is focused primarily on paid advertising. Some of the numerous paid advertising techniques include Google AdWords, Facebook ads, Twitter ads, YouTube ads, and many more.
Do I need SEM to increase my SEO ranking?
You can do great without having to pay for a traffic increase through various ads, but only if you do everything concerning SEO right. However, combining your SEO efforts with SEM techniques will definitely be of great help.
When done properly, SEO and SEM can complement one another. Both can yield amazing results when they work individually but, when you combine their strengths, they can be fantastic together. Of course, your website and every piece of content you provide must offer real value for your SEM and SEO efforts to actually be fruitful. If there's no quality on your site, it will simply go unnoticed.