The Best Content Writing
Services Agency in Dubai, UAE
Kamil Web Solutions focus on quality writing that gets results and conversions. We offer professional website content writing services Dubai to help businesses expand their reach. Our professional team of writers crafts unique, quality content using your chosen keywords to help you rank higher on Google. You'll get well-researched content from industry experts who know how to engage the audience and turn visitors into loyal customers.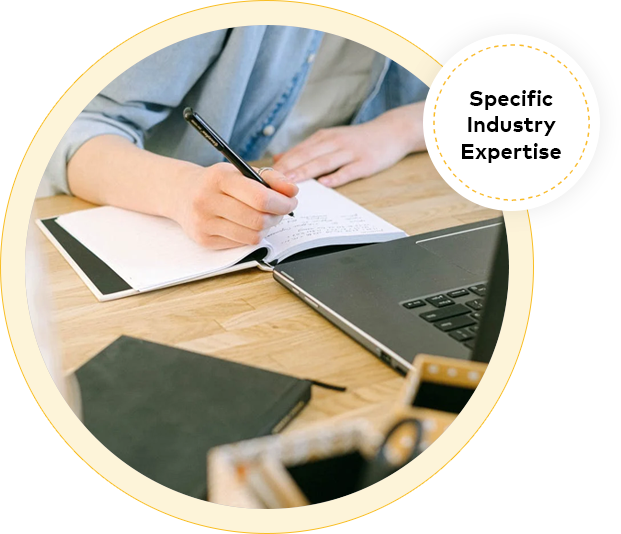 Creative Content Writing Packages and Prices
$20
1000 Words per article
1 Revision
3 keywords per article
2 outbound links
Proofread
Niche expert writers
100% original copyscape
X
X
X
INTERMEDIAT PLAN
5 Articles
$100
1000 Words per article
1 Revision
3 keywords per article
2 outbound links per article
Proofread
Niche expert writers
Dedicated Project Manager
Meta Title
100% original copyscape
X
$200
1000 Words per article
1 Revisions
3 keywords per article
2 high authority links
Proofread
Niche expert writers
Dedicated Project Manager
Meta Title
Meta description
100% original copyscape
Employ Creative Content Writing Services in Dubai
At Kamil Web Solutions, we offer a diverse range of content considering your growing business needs.
Promote Your Business with
Creative Content across the Middle East
What Brands
Are Saying
About Kamil
Web Solutions
"Great, Thank you so much. A very Fast turnaround"

Coley
"Everything is okay and your service is top notch I love it"

Emmanuel
Thank you that's awesome, you look like a professional company.

Remco
"Compile a list of backlink opportunities (websites that have a good possibility to get a link from, guest posting)"

Justin Davis
"Kamil Web Solutions has been an excellent lead who has timely engaged us all for all sorts of project related queries. "

Impressive SEO Agency
Benefits We Offer to Clients
Why Choose Kamil Web Solutions for Content Writing
We help brands achieve measurable results through content marketing. From brand awareness to product launching, and user education, we assist you in every phase of the funnel.
Our Content Writing Process
We follow a result-oriented approach while offering content writing services Dubai. Our strategy includes content planning, creation, distribution, and reporting to ensure consistent delivery of quality content.



Frequently Asked Questions
Read the basic queries to know how content writing services Dubai can boost your business.
How does content writing help a business?
Quality content and good writing help businesses stand out in the digital world. You can build online marketing campaigns around content to share your brand story. SEO-optimized content with an engaging tone appeals to the audience and has the ability to turn visitors into customers.
What are some writing services?
Content writing services vary depending on your marketing goals and targeted platforms. Some of the most common writing services include web writing, copywriting, blog posts, and articles. Social media posting, email marketing, and press releases are some other writing services.
What can content writers do?
Content writers help business establish their presence online by providing useful information. They spread the word on the internet about your services or products and bring traffic to your website. In the broader sense, they market your services to the right audience with an engaging tone.
What is good quality content?
Most marketers relate the quality of content to user experience. If content answers all the queries and fulfills the user intent, it is good quality content. In the case of web copy or copywriting, quality content must have high conversion rates.
What is considered professional writing?
Professional writing broadly refers to content for business purposes. This includes writing case studies, business letters, progress reports, and feasibility studies for companies. Professional writing involves providing information with a concise, clear tone to either educate or persuade the audience.
Is essay writing service legal?
You can hire essay writing services and there is no harm in it. It is no different from hiring a tutor unless your educational institution prohibits it. You can seek help for essay and paper writing and submit it provided that the content is not plagiarized.
What is copywriting service?
Copywriting is all about writing for business with a marketing perspective. The sole goal of copywriting is to encourage readers to either buy products or services. A copywriter usually writes for marketing or advertising purposes and persuades the audience to take specific actions.
What are blog writing services?
Blog writing refers to content that you publish for the audience with an SEO viewpoint. Blog writing services help you gain more traffic and thus deliver higher rankings in the search engines. On the other hand, blog writing helps you establish your brand authority over a subject or topic.
What are the 4 writing styles?
A writing style defines the tone in which a piece of content is written. The four main writing styles are descriptive, narrative, expository, and persuasive. The choice of writing style depends on the purpose of the content as well as the target audience.
How much does it cost to hire a content writer?
The cost of hiring content writers in Dubai varies with respect to your marketing goals. A writer normally charges his/her client either per word or per article basis. However, you can get lower rates when you hire a content writing agency.