Expand Your Online
Presence with Guest Posting
Guest posting is an ideal way to establish authority and expand your audience reach. However, the process is tedious and requires extensive research. If not done right, you may end up wasting your time and money. That's where you can benefit from our expertise in guest post submission service. From blog outreach to pitching ideas and writing blogs to submissions, we do it all.
When you hire our blog posting services, we ensure you get quality traffic. We aim to give your brand the recognition, authority, and visibility it deserves. We connect you with blogs in your industry and niche to secure quality links. In doing so, we introduce you to a new audience within the community. Thus, you get to enjoy high traffic and quality leads without lifting a finger.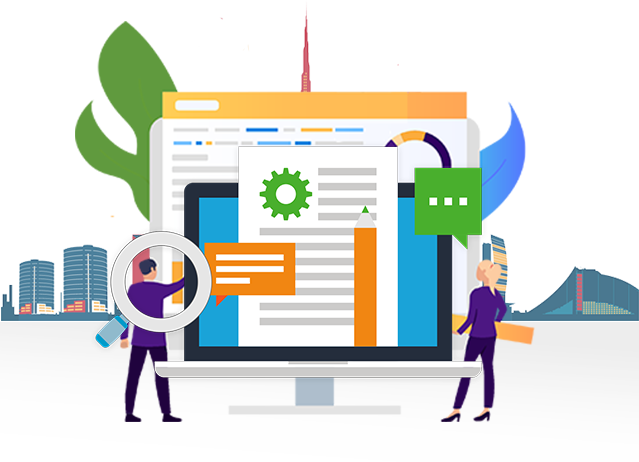 Our Guest Posting Packages and Prices
We provide premium guest posting services in Dubai to both small and large enterprises at affordable prices. Our services extend from individuals and startups to big corporate companies. Contact us to get a free quote or choose one of our diversified guest posting packages below.
$100
DA 20+
DR 10-20
Ahrefs Traffic 1k+
TAT 3 days
1 Dofollow Backlink
500 Words Per Post
Native Writers
INTERMEDIAT PLAN
5 BLOGPOSTS
$550
DA 25+
DR 10-25
Ahrefs Traffic 1K+
TAT 5-7 Days
1 Dofollow Backlink
500 Words Per Post
Native Writers
$1800
DA 30+
DR 20-30
Ahrefs Traffic 1K+
TAT 8-10 Days
1 Dofollow Backlink
500 Words Per Post
Native Writers
BUSINESS PLAN
25 BLOGPOSTS
$3300
DA 30+
DR 20-30
Ahrefs Traffic 1.5K+
TAT 8-10 Days
1 Dofollow Backlink
500 Words Per Post
Native Writers
Guest Post Services That Rank You Higher
What Brands
Are Saying
About Kamil
Web Solutions
"Great, Thank you so much. A very Fast turnaround"

Coley
"Everything is okay and your service is top notch I love it"

Emmanuel
Thank you that's awesome, you look like a professional company.

Remco
"Compile a list of backlink opportunities (websites that have a good possibility to get a link from, guest posting)"

Justin Davis
"Kamil Web Solutions has been an excellent lead who has timely engaged us all for all sorts of project related queries. "

Impressive SEO Agency
Trusted By
We are proud to have worked with many of the leading brands in the UAE.

Benefits of Our Guest Posting Services in Dubai, UAE
See how your business can benefit from our guest post submission service.
7 Reasons To Choose Kamil
Web Solutions Guest Posting Services
We offer premium guest posting service in accordance with Google's quality guidelines. The fastest turnaround time, provision of valuable content, and selection of authority sites are the main reasons why top brands prefer hiring our guest posting services in Dubai and UAE.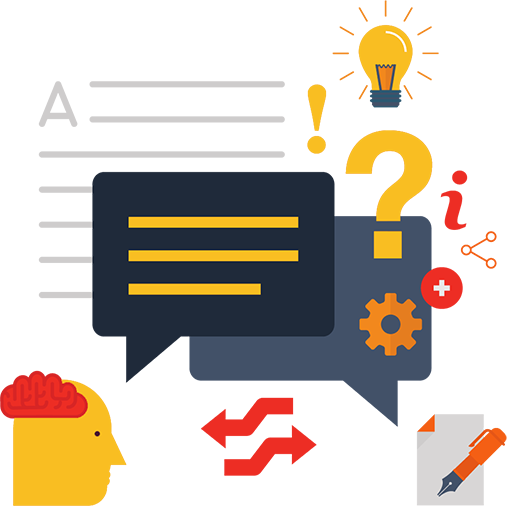 Our Guest Posting Process
We follow a simple, holistic approach while providing guest posting services in Dubai. Our sole purpose is to deliver quality links from authoritative sites that bring traffic and rank you higher.



Our Features and Contributions

Get In Touch to Book
Your Free Consultation!
See how our guest posting services can boost your business in Dubai.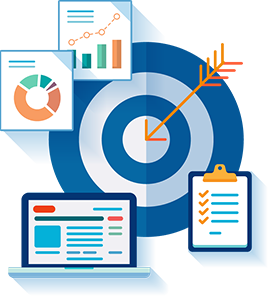 Frequently Asked Questions
Have a query in mind? Read how we can assist you in guest posting
What is guest posting service?
Guest or blog posting services are part of white hat SEO techniques. This involves writing a good, quality blog or article only to post it on some other website. It is one of the most effective ways to generate traffic for your website.
What is the benefit of guest posting?
If done right, guest posting offers several benefits to your business. Aside from improving domain authority and link building, it increases brand awareness. You can bring traffic through guest posting and rank higher on Google against specific keywords.
What is guest post link building?
Guest post link building is an effective strategy to establish authority. You write an engaging piece of content for another website keeping in mind the audience's interest. In return, the other website refers your blog or business website to the audience with a link.
Does guest posting still work?
Yes, guest posting is still effective and one of the most important SEO techniques. Digital marketers use guest posting to improve search engine rankings and find a new audience. In fact, it is among the top three methods to draw traffic and get authority on Google.
Is guest posting safe in SEO?
Guest posting is good for SEO as long as you are following Google's guidelines. You need to be picky while approaching websites for guest posting. Avoid publishing content on low-quality websites to prevent spammy backlinks. If you are unsure, seek help from guest posting service providers.
Does guest posting help SEO?
Guest postings help SEO and can uplift search engine rankings. It all depends on where you are posting content to get backlinks. To get the most benefit, choose websites that have high domain authority and are relevant to your niche or industry.
What is paid guest posting?
Websites or bloggers often pay writers for posting content on their websites. However, industry-leading blogs often charge small bloggers or businesses for publishing their content. This means you may have to do paid guest posting in order to get a link from high DA websites.
Should you pay for guest posts?
You can do guest posting for free on low-traffic websites. But if you want to get link ad traffic from authoritative websites, you may have to pay a price. However, the value you'll get in terms of traffic, brand awareness, and rankings is worth it.
Why should you hire a guest posting service?
You can do guest posting on your own but hiring professionals means you'll get qualified services. A guest posting service provider can get you more links in less time. You don't have to worry about writing quality content or finding high authority sites for posting.
How much does guest blogging service cost?
The cost of guest blogging depends on your marketing goals. A guest post on high traffic blog or high DA website will surely cost you more. So, it's economical to hire a guest posting service with an economical pricing plan. This way you can get more quality links at low prices and in less time.