The first thing that an SEO expert learns is how to perform keyword research. This is also the first step towards driving organic traffic for your website.
However, there is no hard and fast rule to do SEO and keyword research. The best way to do keyword research is to follow search engine algorithms. Following the algorithms is key to ranking higher and generating more organic traffic.
But the good thing is that keyword research basics remain the same.
You can formulate an effective keyword research strategy if you know the basics. In case you don't know how to do that, our keyword research guide can help you out.
This comprehensive guide will help you learn how to perform keyword research. It will enable you to perform B2B keyword research and analysis on your own. But let's first explore what is keyword research and why it's so important.
What Is Keyword Research?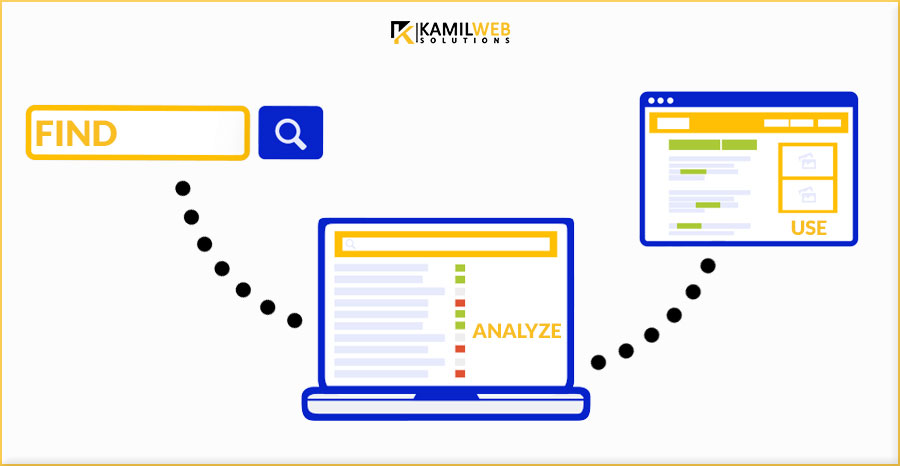 It is a process of finding research terms that people enter into search engines. These terms or phrases that customers and readers enter to find the information are called keywords. The process of discovering these terms is known as keyword research.
Keyword research enables SEO professionals to improve their content. This practice helps them gain a higher ranking on search engines. So when people search for a relevant query, their website and content will be in front of their target audience.
Why Is Keyword Research Important?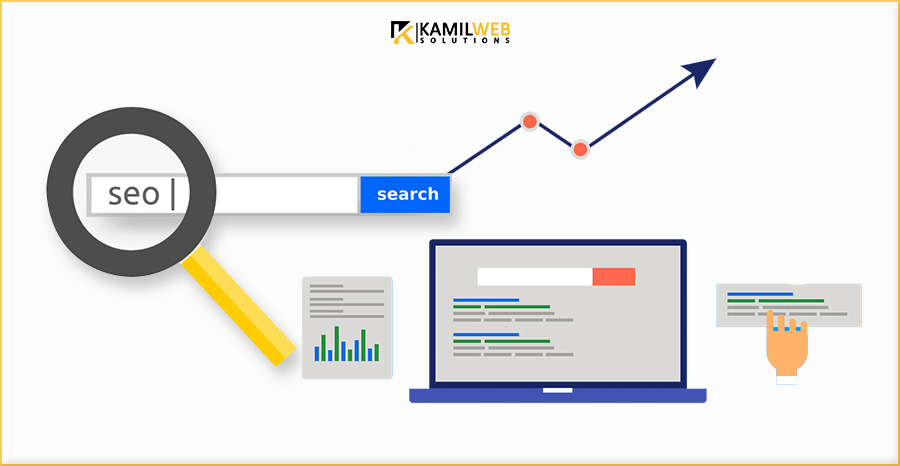 We know why SEO professionals perform keyword research for businesses. But there is more to it than meets the eye.
With keyword research and analysis, you can grow your traffic quickly.
If done right, Keyword research can bring local traffic to your site. In fact, with an effective keyword research strategy, you can double your eCommerce sales.
But to truly understand its importance, you need to study keyword research and analysis together.
What Is Keyword Research and Analysis?
This is a blend of keyword research and then analyzing the found keywords. SEO professionals perform keyword research and analysis to optimize their websites.
Keyword research and analysis enable webmasters to target a specific audience.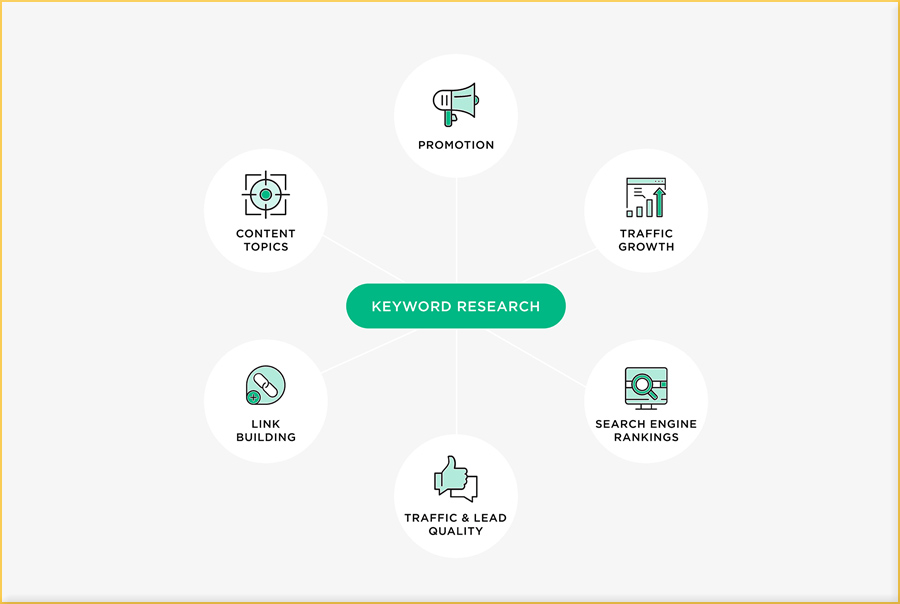 Source: Backlinko.com
You can analyze keywords according to your business needs and choose the best terms. Thus, you can optimize your website for the right audience and can generate more traffic. 
Benefits of Keyword Research and Analysis
Keyword research analysis helps SEO professionals prioritize the right keywords. Moreover, they can create a strategy after finding the competitiveness of those keywords.
The process of keyword research and analysis has the following benefits:
Finding Relevant Keywords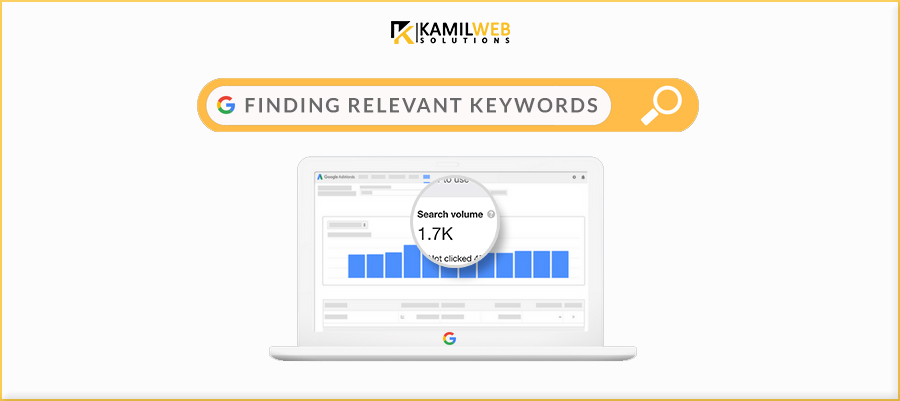 The very reason why keyword research is so important is that it helps in finding relevant keywords. You cannot know whether a certain keyword is useful for your business.
Let's say your business offers camera repairing services, but you only handle Sony cameras. Now there are different keywords that you can target.
"Camera repairing shop near me"

"Repair camera Canon"

"Canon camera repair"

"Sony camera repairs"

"Sony repair camera"

"Camera repair Sony"
Now if you look at these keywords, the first one is relevant to your niche.
But the second and third keyword is irrelevant because the business only repairs Sony cameras. The keywords 4,5, and 6 are related to Sony and are ideal for you.
This is what you can only accomplish after keyword research and analysis.
Exploring Valuable Keywords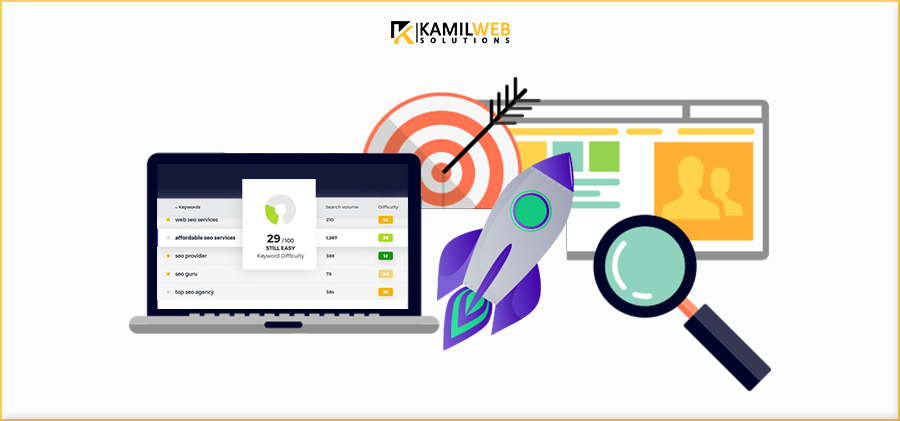 Keywords provide information about the terms and queries that people ask on search engines. But not all keywords are of equal importance. That's because some queries are made more often than others.
The number of times a query is asked is known as its keyword volume. 
The more volume or number of searches a keyword has, the more beneficial it is. But there are some other factors involved when it comes to finding the valuable keywords. We have discussed this in detail for your better understanding below.
Discovering Easy to Rank Keywords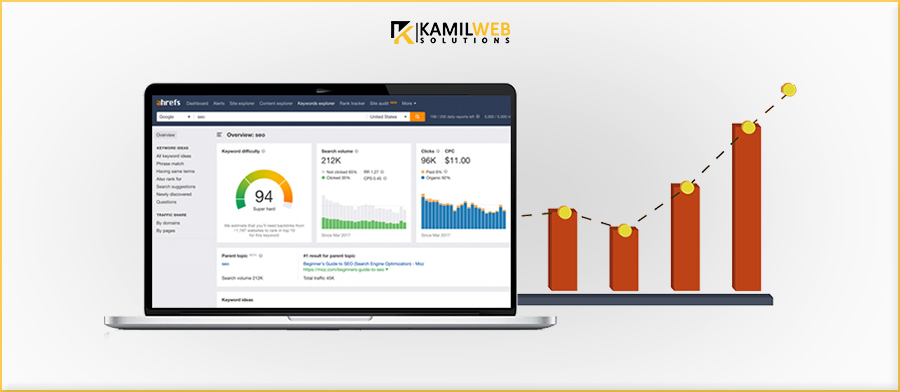 Finding relevant and valuable keywords is one thing, but ranking them on a search engine is a hassle. This is where keyword research and analysis come to rescue you.
Keyword research analysis offers an opportunity to find keywords that are easy to rank.
You can get top positions for these keywords with little effort. This allows you to engage the audience to generate more traffic.
Elements of Keyword Research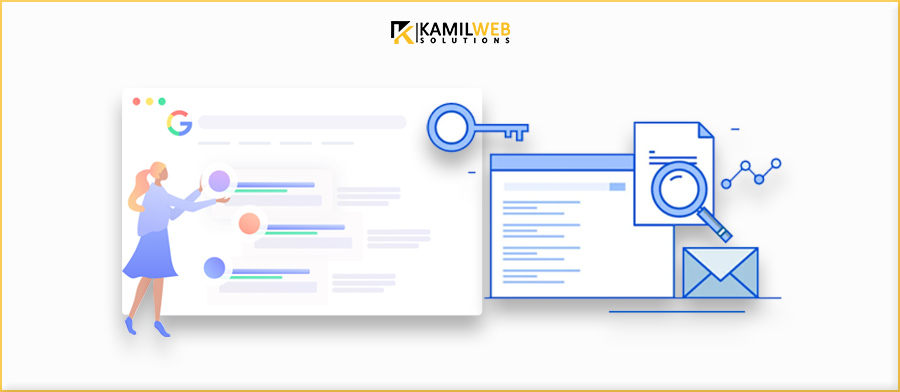 There are three key elements of keyword research that you must keep in mind. These are the factors that can make or break your practice of keyword research.
Keyword Intent
This is a concept related to what users or searchers truly need. Search engines, especially Google, rank websites for keywords only when they fulfill the audience's needs.
For instance, you are a digital marketing agency offering SEO services.
In this case, you will surely want to rank for any keyword related to SEO. However, you must consider the keyword intent before using those keywords.
Let's say you want to use the keyword "How to do SEO."
But the keyword intent does not match what your website is about. Since you are offering SEO services while the readers want to know how to do SEO.
So, the best way to use this keyword is to write a detailed blog. You can provide the information that is the main intent of the users and can mention your services between lines.
Keyword Competition 
Search engines prefer websites that are old and have authority. It is hard for new websites to rank against these high-authority sites. That's where keyword competition plays its part.
This is a term that defines how hard it's to rank for a specific keyword.
Normally, keywords with high volume also have high keyword competition. The easy way to rank for that keyword is to use alternative terms that have low volume. You can also create more content on a single topic to rank for high competition keywords.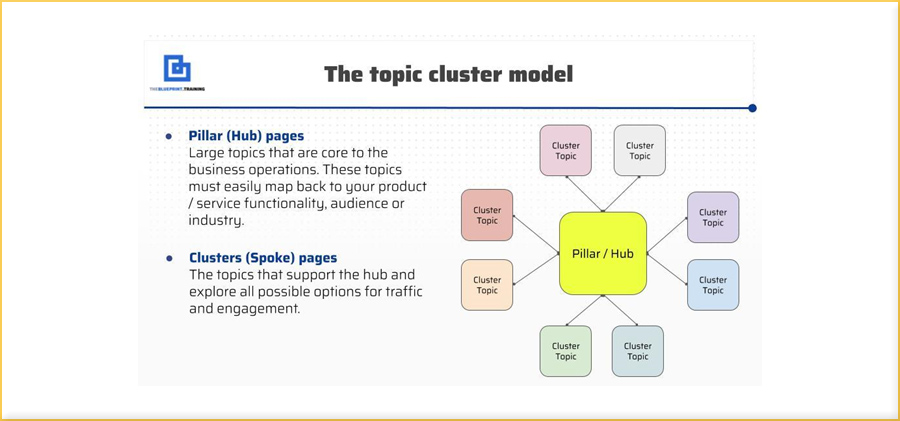 Source: business2community.com
If a website has covered every aspect of the topic, search engines will prefer that site. This is known as topical authority and is a factor that can boost rankings.
Volume of Keywords
We have already discussed what the term keyword volume represents. This is a key factor in determining the importance of a keyword.
We know that high-volume keywords are often highly competitive. As a result, most beginners try to rank for low-volume keywords. Although this is a good practice, it often brings no fruit.
For this, you must know about different types of keywords. Only then you can make better use of keywords according to their volume.
What Are the Types of Keywords?
Knowledge about the types of keywords is among the keyword research basics. One cannot master SEO and keyword research without knowing the keyword types.
SEO experts divide keywords into three types based on the volume.
Short tail keywords

Middle tail keywords

Long tail keywords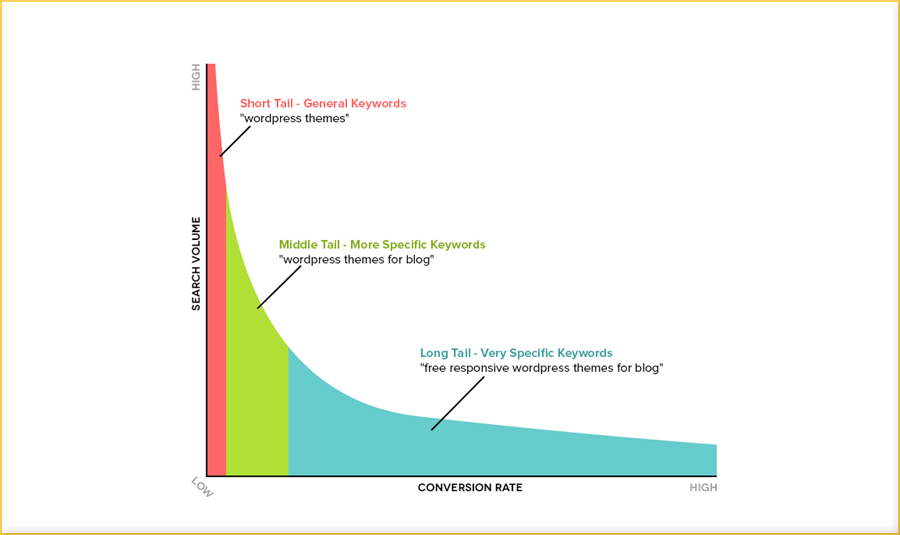 Source: seopressor.com
Now let's explore these types in detail for a better understanding.
Short Tail Keywords
These are the keywords that consist of one to two words.
Short tail keywords are highly competitive because they have the highest volume. It takes effort and time to rank for such keywords. Many SEO professionals skip these keywords when they are optimizing websites.
Middle Tail Keywords
These keywords have three to four words and moderate search volume.
The competition for middle tail keywords is usually average. They can generate traffic and turn leads into conversions based on their intent.
Long Tail Keywords
These are low-competition keywords with five or more words.
Long-tail keywords have low volume and therefore they are often less competitive. But the best part about long-tail keywords is that they can generate quality leads. This makes them the best choice, especially during B2B keyword research.
So, if you want to rank quickly, learn how to research long tail keywords. With long tail keyword research, it's possible to optimize and rank your website within weeks.
How to Perform Keyword Research Step-by-Step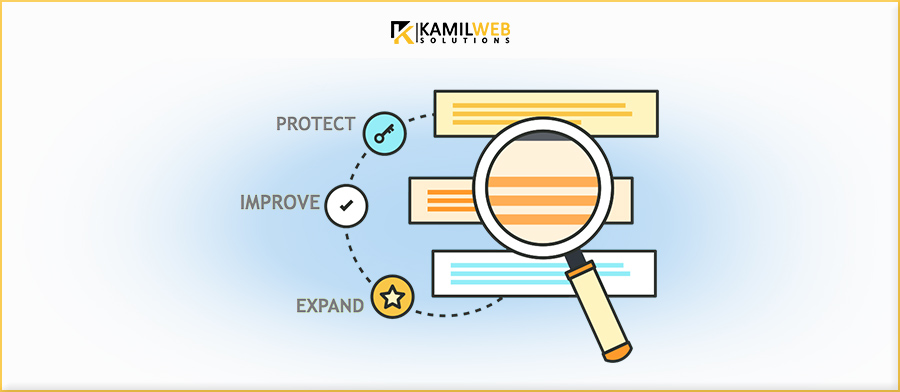 Hopefully, you now know what keyword research is and why you should do it. Now let's learn how to perform keyword research for any website.
We have divided the whole keyword research strategy into different steps.
Start with Seed Keywords
The process of website optimization starts with finding the seed keywords. These are the starting points that help you craft an effective keyword strategy.
Normally, short-tail keywords are the keyword seeds for most websites and blogs. These one or two words help you explore more keywords related to your niche.
For example, 
If your website is about writing services, both "writing" and "writing services" are your seed keywords.
You can find more keywords by exploring these words in SEO tools.
Use Best SEO Tools
To find valuable keywords with the right intent, you'll need the best SEO tools. These tools can help you generate keywords that are suitable for your business and site.
Some of the best tools for keyword research include: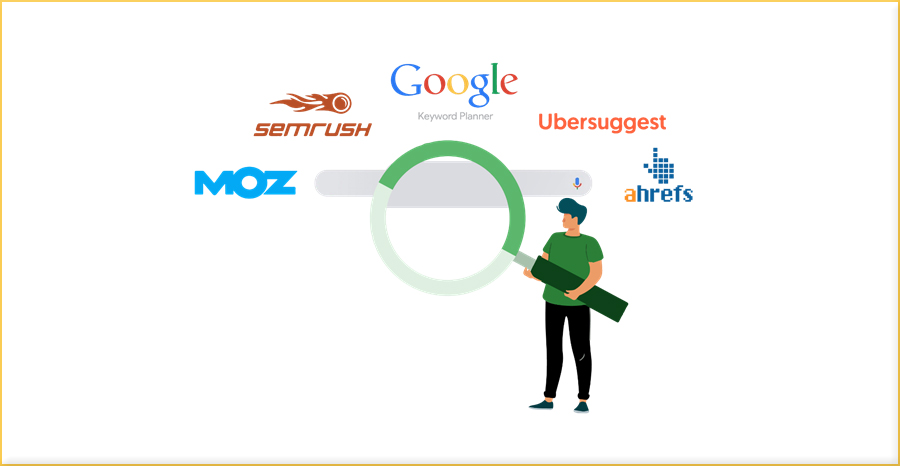 Source: digitcure.com
SEMrush
This is probably one of the best keyword research tools out there. SEMrush comes with the complete toolkit and offers deep insights. You can see the keyword volume, its trend, and more importantly intent of the keyword.
Ahrefs Keyword Explorer
This is a tool that offers a detailed analysis of the keyword. It's an SEO tool that content creators and search engine optimization professionals use for better optimization.
The keyword explorer provides the actual keyword competitive score along with suggestions.
Moz Keyword Explorer
The tool uses live clickstream data to offer the exact keyword volume. The tool stands out from its competitors due to its keyword recommendations.
You can know the keyword difficulty and can utilize the CTR feature to craft an effective search strategy.
Google Keyword Planner
The first and most common keyword research tool for SEO professionals. You can create an account to know the keyword volume and can also check trends.
How to Research Keywords on Google
If you want to know how to research keywords on google, there are two ways. You can either do keyword research by entering a seed keyword or by entering a competitor's URL.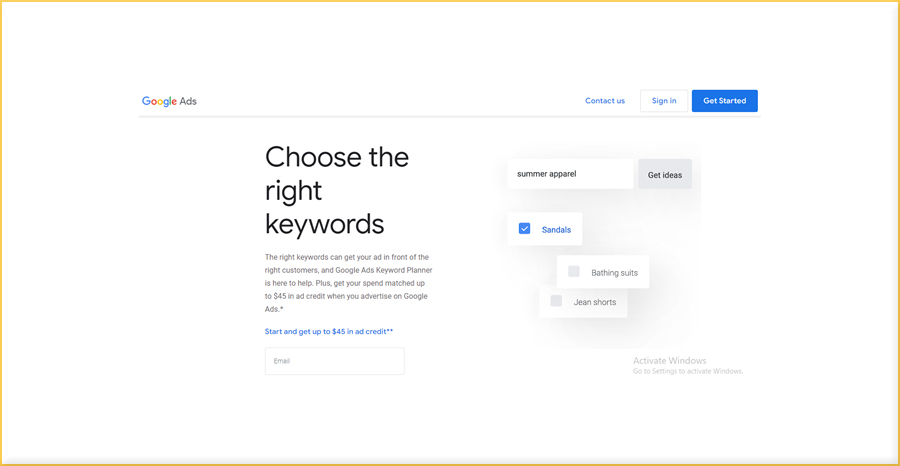 Source: ads.google.com
Researching with Keywords
You can start researching keywords on Google Keyword Planner by entering a relevant word. The tool will show you relevant keywords and phrases along with their volume.
Researching Using a Website
The second method is best for performing a competitor's keyword research. Copy the URL of the website and paste it into the box. Then Google will explore the keywords of that website and will provide you a list of keywords.
You can learn more about how to use the keyword planner.
Generate Keyword List
Once you have explored the keywords, it's time to make a keyword list. Write down keywords that are most relevant to your niche and services or products.
Focus on Search Volume
This goes without saying because keyword volume is the key to generating traffic. Low-volume keywords won't generate much traffic whereas high search volume keywords can bring more leads.
Consider the Keyword Difficulty
You may want to focus on high-volume keywords to improve your SEO. But before utilizing these keywords, consider the difficulty of these keywords.
Always try to use the keywords that have relatively lower difficulty. 
Best Way to Do Keyword Research
In case you are still wondering how to generate keywords for research, follow the below strategy. This is the best way to do keyword research for a website.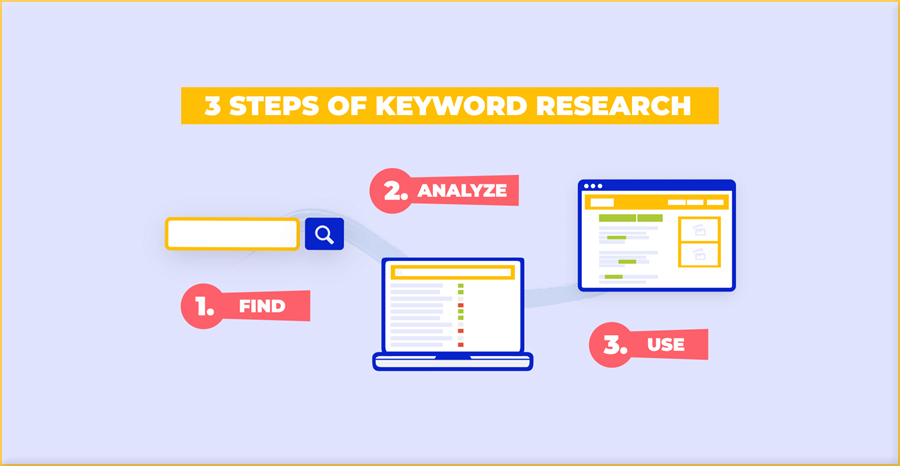 Source: mangools.com
Do Keyword Research
The first step is to do thorough keyword research to improve your SEO. This will also help you pick relevant keywords that your competitors are missing. You can use either Google Keyword Planner or any other premium tool for this purpose.
Analyze the Competition
Competitor keyword research is key if you want to rank higher. So, pay attention to keywords that your competitor websites are using.
Generate a list of keywords and then analyze their monthly volume and difficulty.
You can easily do this by using a premium keyword research tool. You need to look for high-volume keywords with low difficulty levels.
Focus on Search Intent
Search intent is a crucial aspect of SEO and keyword research. For this, you must ensure that you are offering the best user experience to your visitors.
Consider the buyer journey and why they are visiting your website.
Normally, users who visit a website are in one of three phases.
Awareness stage

Consideration stage

Decision stage
The best way to optimize your website is to use keywords accordingly.
Use Keyword Clusters
Once you have found the right keywords, try to utilize them the right way. Even if you have a different set of keywords, use more than one keyword on a page.
This way you won't have to write more content and can also fulfill the search intent.
For example, we found different keywords when we decided to write this blog post. The keywords we discovered were:
What Is Keyword Research?

Why Is Keyword Research Important?

How to Perform Keyword Research
So, instead of writing three different posts, we decided to cover them in one single post. We clustered the relevant keywords and used them in the same article. Now we have a single comprehensive blog post that offers valuable information and also covers the user intent.
Takeaway Words
For a digital marketer, it's essential to learn how to perform keyword research for SEO. The best way to do keyword research is to use the right tools and analyze the user intent. 
Only an effective keyword research strategy can bring promising results. In case you don't have an in-house SEO team or just starting your company, it's better to hire expert SEO services.