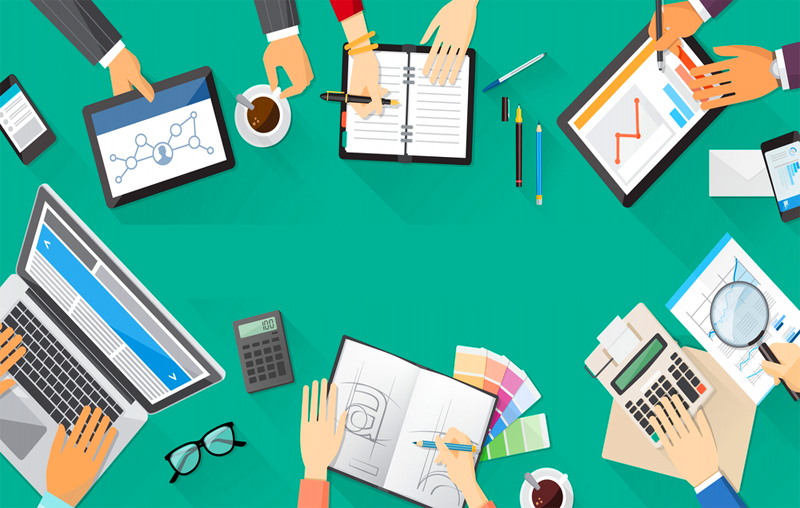 Ever wondered what SEO tools are used by international SEO agencies use?
Of course, you have. That's probably how you landed on this article.
Lucky for you, we are an SEO agency in Dubai and a good one too.
We have shared the best 20 professional SEO tools that are used by almost every SEO agency and
individual professional worldwide.
There are quite a few operations you can perform in SEO.
So, I have categorized these professional SEO tools according to their use.
Technical SEO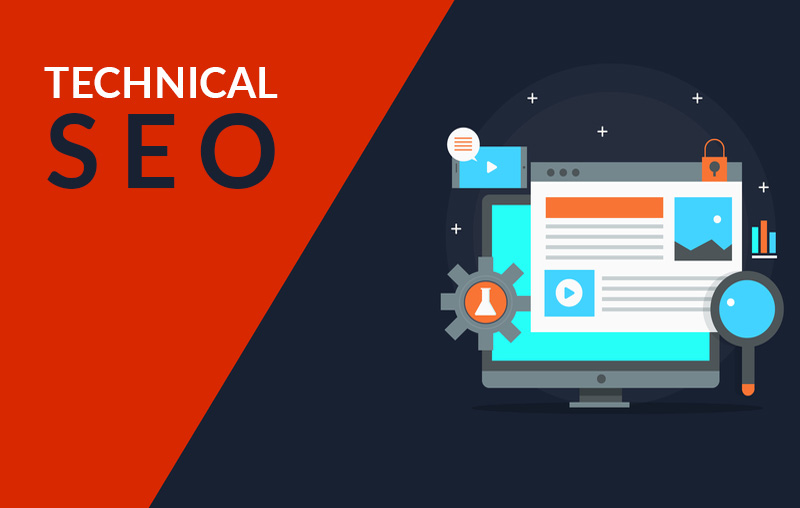 Technical SEO is the most basic essential for search engine optimization of any website. It deals with the website and server optimization to make it easier for Google to crawl and index a website.
There are two tools considered best for technical SEO and there's no dispute about it. Google maintains both of these tools.
Google Webmaster / Search Console
Google Analytics
1. Google Webmaster / Search Console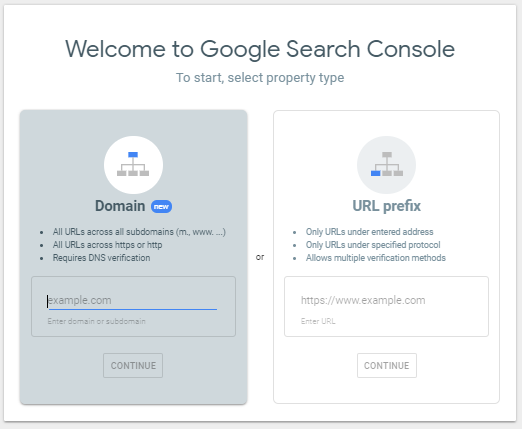 This professional SEO tool was known as Google Webmaster until 2015 then Google renamed it as Google Search Console. There are numerous tools in Google Search Console to assist you with many tasks.
First of all, it assures that Google can find and crawl your website. It indexes every page of the site including new posts.
You can view the traffic of your site in Google Search Console. It also shows the ranking of your site for every keyword and the click-through rate you get against them.
If there is any problem in indexing, Google Search Console will alert you. It also troubleshoots issues like mobile usability and Accelerated Mobile Pages.
This tool notifies you about almost every happening in your site like spam detection or when a new page is indexed.
There are also many other professional SEO tools in Google Webmaster to help you run your site efficiently. Best of all, it's FREE!
2.  Google Analytics

Google offers it as a marketing platform for website owners and managers. Google Analytics gives you the ability to analyze traffic and performance of your website.
Its main objective is to attract more visitors and expand your business. Here learn how you can effectively monitor your online marketing struggles.
There are dozens of professional SEO tools in Google Analytics that help you understand the market, visitors, and problems of your site.
Google Search Console helps you understand the behavior of search engines with your site; Google Analytics helps you understand the behavior of users with your site.
Keyword Searching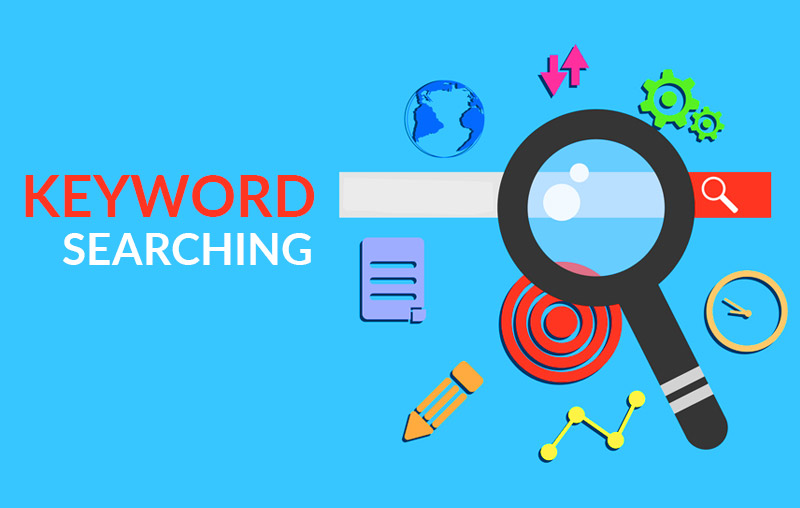 Keywords are queries that people search and our goal is to rank for them. Keyword searching tools tell us how many people are searching for a particular keyword and what its best alternatives are.
Not knowing the keywords you are trying to rank for, is like throwing a dart in the dark.
There is no shortage of tools when it comes to keyword searching. Following are the best professional SEO tools for this job.
3. KWFinder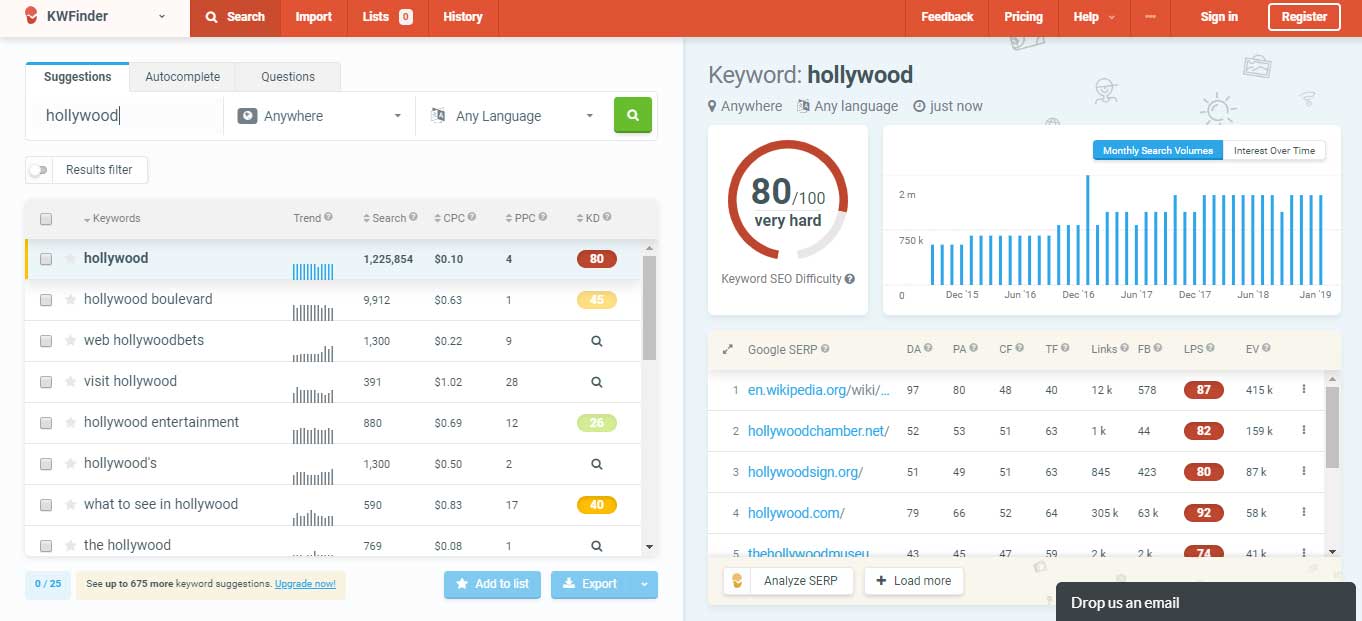 Leading SEO analysts recommend KWFinder because it provides the most accurate statistics compared to its competitors.
KWFinder includes many other features that make keyword searching and management easy for you. For example:
You can find hidden long tail keywords.
You can search for keywords by geographical location.
It provides Google Autocomplete
Some features allow you to organize and import keyword lists.
KWFinder also provides you the Search Trends, SERP Analysis, Keyword Metrics, and SEO Metrics.
Its free version limits you to 1 keyword per day. You will have to purchase one of its plans to fully utilize KWFinder.
4. Google Keyword Planner

This is one of the most used professional SEO tools offered by Google. Google Keyword Planner works almost the same way, with the same features as KWFinder.
You can discover new keywords and trends for niche using this tool. It also allows you to compare these keywords trends to filter your keyword list.
There is also feature to create a keywords plan and save it in your account. You can also share your plan with a team.
This enables you to set bids and create ads group against every selected keyword before you start working on your campaign.
5. Keywords Everywhere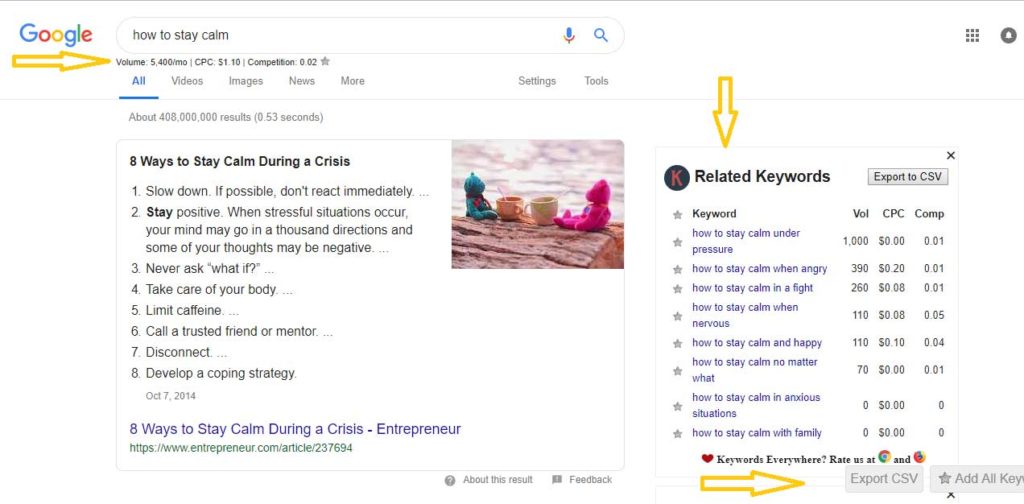 Keywords Everywhere is a free browser extension. It shows you fast keywords data on the go.
You just have to search a keyword on Google and this SEO tool will show you its:
      Search Volume

Cost per Click

      Competition

Related Keywords
Keyword Everywhere also allows you to export all related keywords to a CSV file.
Backlinks Checking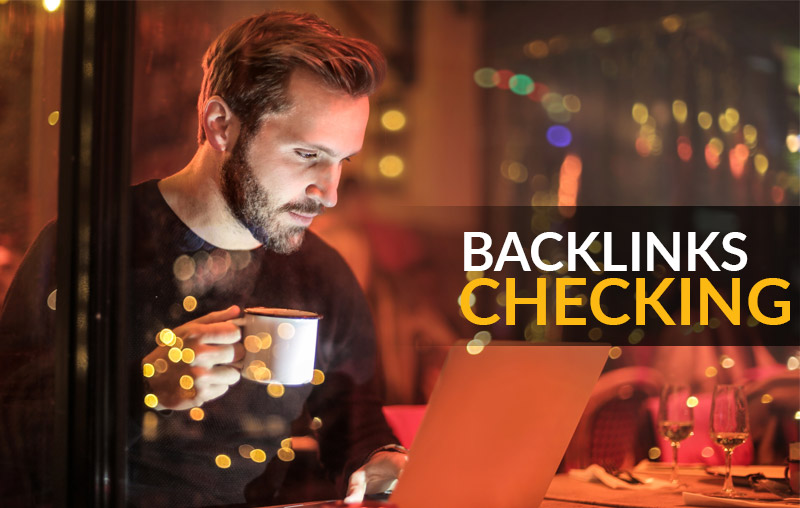 Backlinks significantly impact the ranking of your site. It is an important part of SEO Analyst's job to get and maintain all the backlinks.
Following are the professional SEO tools that every SEO agency uses for this task.
6. Ahrefs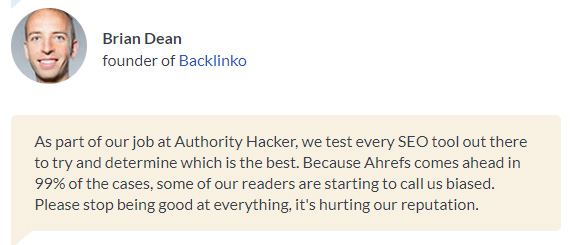 Ahrefs is one of the best SEO agency tools ever invented. You can judge its popularity when companies using this tool include:
       Facebook

LinkedIn

eBay

Backlinko

       Adobe

TripAdvisor

Pinterest

Netflix
Ahrefs is not just limited to Backlinks Research. It also provides all other essential SEO features.

Its Backlink Research is considered the best of its features. After all, it runs World's largest index of live backlinks.
Ahrefs updates its index with fresh data every 15 minutes. It will show you all backlinks and useful SEO metrics; you only have to enter a URL.
Ahrefs offers a free of cost 7 day trial with limited features. You have to purchase one of its plan to get access to full features.
7. Majestic SEO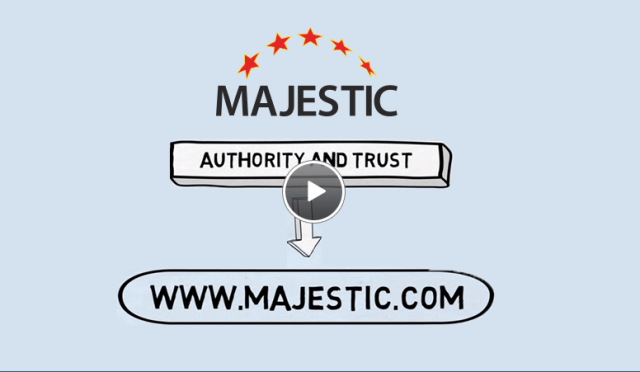 Majestic SEO shows you all the backlinks that web crawlers find against a given URL. You can utilize most of its features only when you purchase one of its Pro plans. Some of its most liked features include:
       Fresh Index

Referring Domains, IPs, and Subnets

Bulk Backlink Checker

Flow Metrics History

       Clique Hunter

Backlink History

Network Neighbourhood

Keyword Checker
Site Audit
A site audit evaluates how friendly your site is for search engines in multiple areas. The better professional SEO tools you use, the more precise results you will get.
8. SEMrush

SEMrush is one of the must-have professional SEO tools for 2019. It is considered a rival of Ahrefs and offers almost all the same features.
Ahrefs is considered better in some features like Backlinks Checking. On the other hand, SEMrush outsmarts every other tool in some features like Site Audit.
SEMrush is an all-in-one marketing toolkit and trusted by some of the biggest companies in the world for its abilities.
Companies Using SEMrush
       Quora

eBay

Booking.com

       HP

BNP Paribas
Site Audit of SEMrush provides you the most accurate on-site issues and fixes them.
Its SEO Analysis Tool shows the health of your site.
It will guide you about the issues to fix first with priority.
SEMrush keeps track of optimization progress.
Detects all AMP issues and keeps HTTPS issues in check.
9. DeepCrawl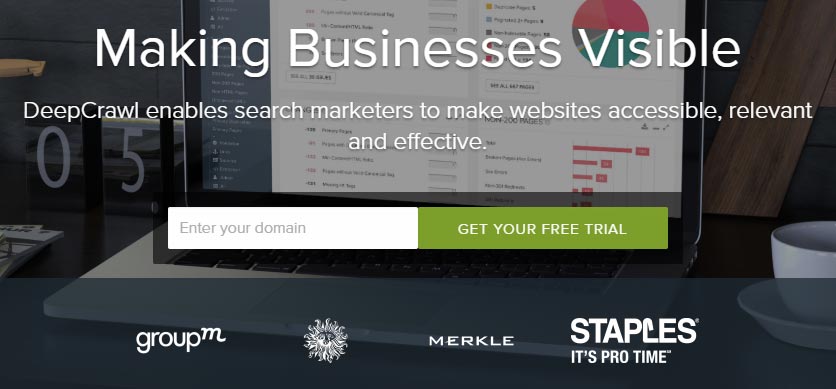 Many SEO agencies use more than one tool to perform each SEO task. It ensures that they get the most precise of details.
DeepCrawl is one of the best SEO tools for auditing your website in 2019. You don't have to ignore it just because you are using SEMrush.
It claims to be the world's most comprehensive web crawler. It is, at least, one of the most liked SEO tools for large businesses as DeepCrawl supports half of the Fortune 500 brands.
You can schedule crawls in DeepCrawl for your ease.
It shows you changes after every crawl.
It provides you a comprehensive view of your site's performance.
Helps you keep track of the progress with user-friendly graphs.
Content Optimization and Marketing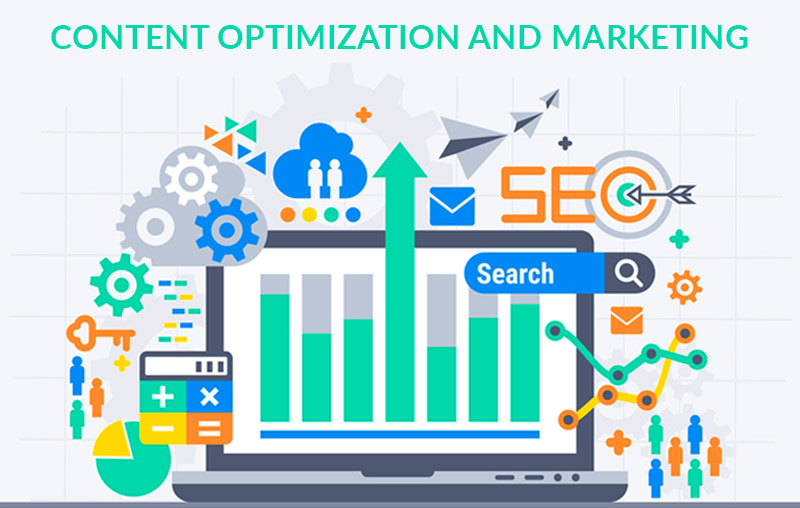 The process of making your content attractive to search engines is called Content Optimization.
You also have to market that content.
And, to carry out this marketing efficiently, you need tools.
Here are SEO tools to improve your online marketing and optimize your content.
10. Yoast Real-Time Content Analysis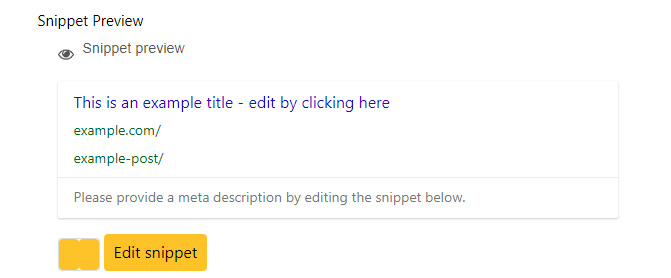 Yoast is an SEO service to optimize content.
You can use Yoast by installing its extension in your WordPress.
Otherwise, you can visit Yoast Real-Time Content Analysis page and check your content.
You simply have to paste your content in the text box and provide its focus keyword. Yoast will recommend you changes to optimize that content. For example:
Yoast will show you the keyword density in that article and let you know if it's too high or too low.
It may ask you to use inbound and outbound links.
This tool will guide you about the usage of headings and paragraphs.
Its content assessment assures that your content has good
Yoast Snippet Preview is a great help in writing in SEO title and meta description.
11.  Google's Structured Data Testing Tool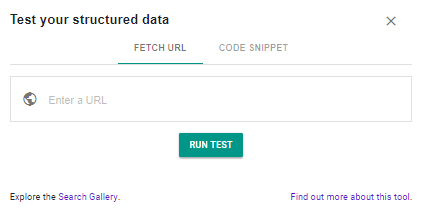 Structured data is easier for Google to understand. It has provided guidelines of how you should structure your content.
Google has also created a Structured Data Testing Tool for us to see the changes we need to make.
You only have to paste the content or URL in this tool and it will show you how you can improve the structure of that page.
Google offers the best free SEO tools. So just like other Google's tools, it's also FREE!
12. Buzz Sumo

Buzz Sumo is a content marketing tool for content planning and scheduling. It helps you find the trending topics in your niche.
A topic is popular because people want to know about it. You find such topics and create interesting content on them.
It also shows you influencers who would be perfect for promoting your content. Buzz Sumo is a premium tool and you have to purchase its monthly or yearly subscription to use its features.
Video SEO
There are plenty of guidelines on how you can optimize your written content, but video content is different.
It's not like we can use audio keywords in a video to set its density.
There are, however, a few tools that help you perform SEO of your video. Tube Buddy is among the most useful one.
13. Tube Buddy
You will find every tool in Tube Buddy that you need to efficiently and successfully manage your video content.
It has tools to help you with Productivity, Bulk Processing, Video SEO, Promotion, and Data & Research.
You can get its browser plugin free of cost but it has limited features. Tube Buddy is a premium tool and you have to purchase its subscription to utilize all its features.
It provides you almost every feature you will need to optimize your video professionally.
SEO Features of Tube Buddy
       Tag (Keyword) Explorer

Best Practice Audit

Video A/B Tests

Insta-Suggest

Captions Service

Keyword Rank Tracking

Search Explorer

       Opportunity Finder

Tag Lists

View and Copy Video Tag

Search Rankings

Suggested Tags

Tag Sorter
Rank Tracking
Rank tracking allows us to calculate how much we have succeeded in our SEO struggles. You will find a rank tracking in tool in SEMrush and Ahrefs.
These two tools cover almost every service an SEO analyst can need.
But, a tool created specifically to perform one task would (or at least should) give better results. This is what many SEO agencies believe too. That's why they acquire an exclusive tool like following.
14. Rank Tracker
Rank Tracker claims to provide the most accurate keyword performance results.
It is user-friendly, easy to use, and it updates its live ranking every 24 hours.
It has numerous features to make rank tracking as efficient as possible. For example:
You can track the rank of your keywords and website at a specified geographical location.
Rank Tracker automatically tracks and evaluates the keywords your competitors are using daily.
It creates a well-designed comprehensive report that you can share with your clients in an instant.
Speed Optimization
Google is very serious about how fast your website loads. SEO analysts use speed optimization tools to ensure their websites are not slow.
These tools score how fast your site will load on different devices and how you can make it better. Following are a few professional SEO tools for speed optimization.
15.      Google Page Insights

As you can guess by its name, Page Insight is an SEO tool offered by Google. You only have to insert the URL of your site and this SEO tool will shows you its speed score.
You will get two different speed scores for mobile devices and desktop devices.
It highlights every element that is slowing down your site and provides suggestions on how you can improve it.
For example, the following image shows the speed score of Facebook and the next image shows a summary of suggested changes by the Page Insight.
16. GT Metrix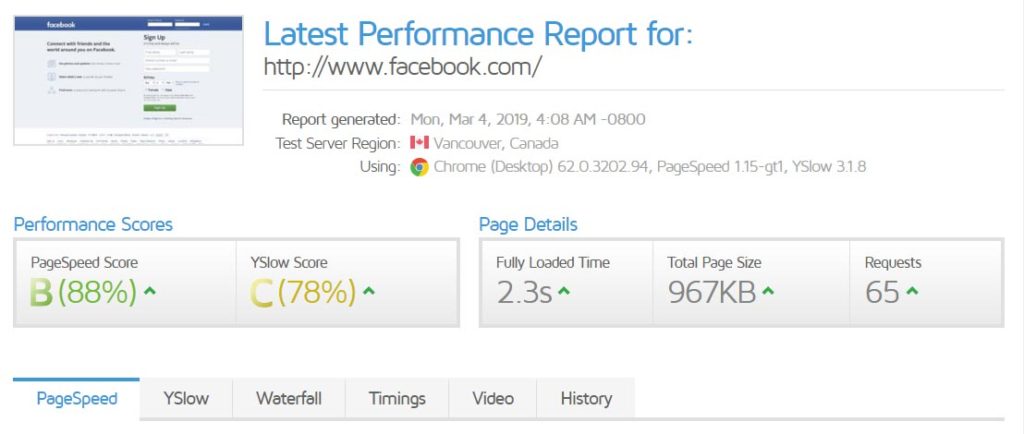 GT Metrix works the similar way as Page Insight. You only have to paste the URL and it shows you results.
It will show you all recommended changes and their priorities. At first, you will see two different speed scores.
YSlow Score is the speed test by Yahoo.
PageSpeed Score is Google's speed test.
GT Metrix also shows a detailed report in forms of tables. These reports include the factors slowing the page, their priority, size, and the time each element took to load.
This SEO tool is free to use, and you don't even have to create an account to get results.
17. Pingdom Speed Test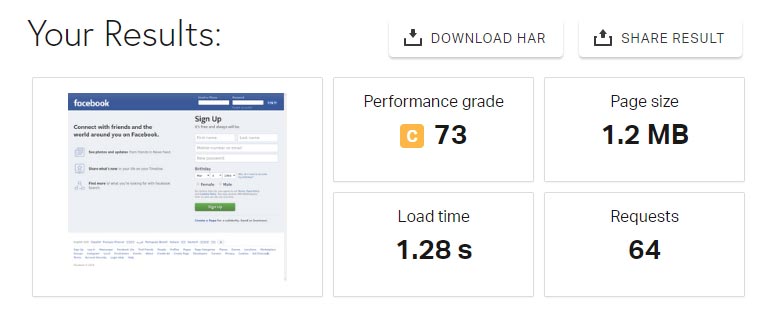 There are very few changes in the results details of Pingdom compared to Page Insight and GT Metrix.
I have used the same site, Facebook, on all three tests and you can see in screenshots that result score is almost similar.
Pingdom provides one extra feature of selecting the geographical area of the test.
If your site is based in the UK then you will know more accurate results of how fast your site loads there.
Project Management & Reporting
Management and reporting are an important part of SEO analyst's job. These reports are created to show the performance and results of an SEO strategy.
Managing your work using SEO management tools enhances productivity.
Likewise, creating an SEO report with a tool saves hours of work.
18. WebCEO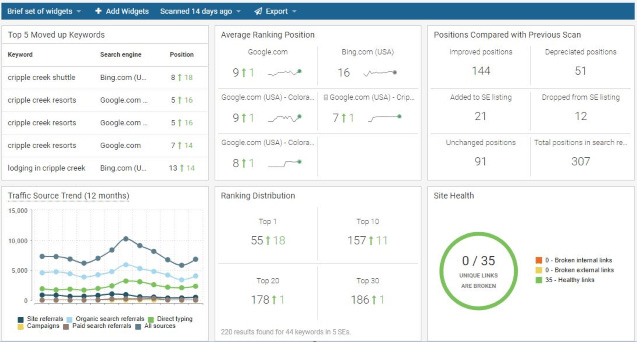 There are 15 best SEO tools for small businesses and companies in just one WebCEO. It offers pro-level marketing tools in 24 languages.
WebCEO is used by over 1.2 million users in 150 countries.
It is especially regarded for its in-depth SEO reports. There are more than 70 report templates that cover your every marketing need.
You have to purchase its monthly or yearly subscription to use it, but WebCEO stands as one of the best SEO ranking tools for agencies.
Don't believe me?
Ask its millions of users that comprise:
41% are small business owners
6% enterprises
53% digital agencies
19. Agency Analytics

Agency Analytics may not be as big of a brand as WebCEO but it is an All-in-One Reporting Platform for agencies.
Over 2,500 agencies are using its professional SEO tools for 2019.
It has some unique features that are hard to find in any of its competitors. For example:
Agency Analytics creates automated reports that are automatically delivered to your client's or boss' inbox.
You can customize your Dashboard with a simple function of Drag & Drop.
It also allows you to create a custom dashboard for your client so they can see their Key Performance Indicator.
Agency Analytics is brandable. You can use your own logo, domain and brand's color scheme to set this as SEO agency tool.
Customer Reviews on Agency Analytics
20. SEO Profiler

SEO Profiler also offers All-in-One SEO solutions.
One of its tools allows us to create white-label SEO reports. You can create these reports in PDF or web-based format.
SEO Profiler is also a premium tool but you can use its free trial version for 7 days.
It gives you full authority to create reports with the logo and colors of your company. Your client won't know which tool was used to compose this report.
You can use custom texts on the cover sheets.
SEO Profiler lets you schedule reports that will be automatically sent to your client or boss.
You can also give access to your client to view your web-based reports.