More than 50% of shoppers look for information online before buying anything to ensure they make the right buying decision.
As a business owner, your business should come up as a viable option for your prospects so that you can make more sales.
SEO is the key to helping you put your website at a higher place on search engine result pages.
However, for small businesses operating in a specific area or a business trying to target a local audience, you must know the importance of local SEO.
We will show you how Local SEO practices can benefit your business directly without going into the technical details – keep reading!
Best Local SEO practices
Now that you know what is local SEO and how it's good for your business, here are some of the best local SEO tips you should be familiar with:
Get quality backlinks from local websites. 

Optimize the local keywords for On-Page SEO. 

Update entries on your website for local audiences.

Create and manage your Google My Business page. 

Enlist your business on authoritative local directories.

Follow the Image SEO guidelines for Local SEO optimization.

Encourage your customers to leave reviews on your website.
Read till the end to learn how optimizing for Local SEO will benefit your business. 
1. Increase traffic on your website
Despite having great products and services, you should make a conscious effort to find new customers. 
As mentioned above, every 2 out of 1 customer goes online to find information to make the right buying decision. These statistics show that ranking on the first page of Google SERPs is important for your website. 

The graph above shows how websites that don't rank higher have almost zero chances of getting web traffic. 
Getting more traffic on your website is the key to helping you increase your sales. Your journey of generating leads should start with local SEO. 
If you know what is local SEO, you will optimize your website so that it ranks higher on SERPs – allowing you to get more traffic on your website. You can hire SEO services to improve your presence online without doing it all yourself. 
2. Stay ahead of your competitors
The presence of nearly countless businesses has made it difficult to run a business. According to US business forming statistics, 420,000 applications were submitted to get approval for new businesses. 
It's your job to ensure you stay ahead of your competitors amidst this fierce competition. Having information about what is local SEO can enable you to stay ahead of your competitors. 
It can get hectic for you to compete with other businesses through ads. And as per the statistics, not all customers are willing to see ads from time to time. 

Source: marketingweek.com
Focusing on inbound marketing, like benefitting from local SEO analysis, can solve the problem for you. 
For example, let's think of a prospect who searches for local businesses providing piano classes. If your website ranks higher on SERPs, this customer will contact you instead of your competitors. 
By adopting the best practices of Local SEO, like using local keywords for On-Page SEO, you will be able to rank higher on SERPs compared to your competitors. 
3. Build connections with other businesses
Running a business doesn't mean you have to stay hostile towards other businesses. 
For example, suppose that you run a shoe store, and most of your customers come from your locality. Having a friendly relationship with some other business owner who runs a clothing store can benefit your brand. Both of you can work together to increase your sales simultaneously. 
Knowing about what is local SEO can help you achieve this goal. You can publish a blog on your website and mention the clothing store's website. The other store will return the favor, resulting in both of you earning local backlinks, and it will help you claim higher local SEO rankings. 
You can also use this alliance for your social marketing efforts. For example, if you are working on video marketing, you can find partners to get better results from your efforts. 
4. Get repeat customers for your offerings
Statistics show that repeat customers are easier to sell as they spend 67% more money than an average new customer.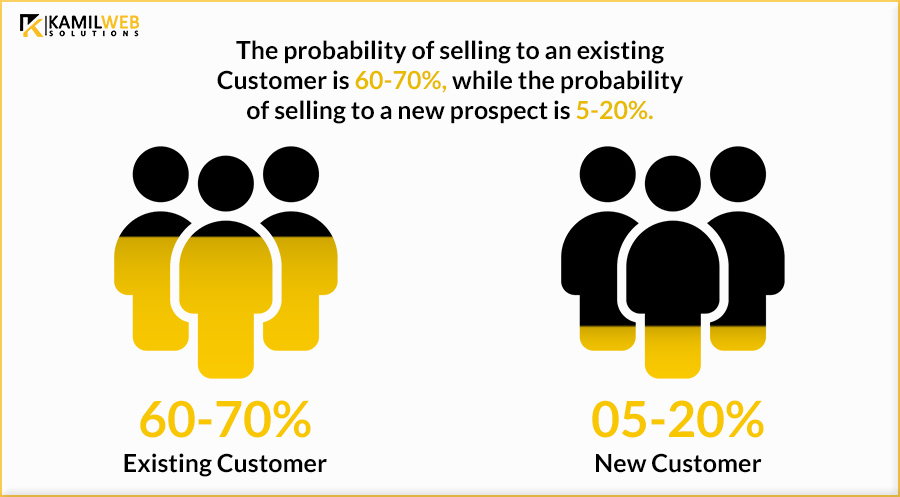 It's essential for you as a business owner to find repeat customers instead of investing all your efforts in finding new customers. 
Strategic local SEO for small business can help you find repeat customers easily. When you rank higher on local SEO rankings, more people will want to try your offerings, eventually increasing your sales. 
If what you sell is worth the money. And if you keep doing it the right way, you won't have to worry about finding customers for years to come. 
5. Create a solid online brand
Online branding is the key to selling more products online. Statistics show that people trust a business more with a strong online presence.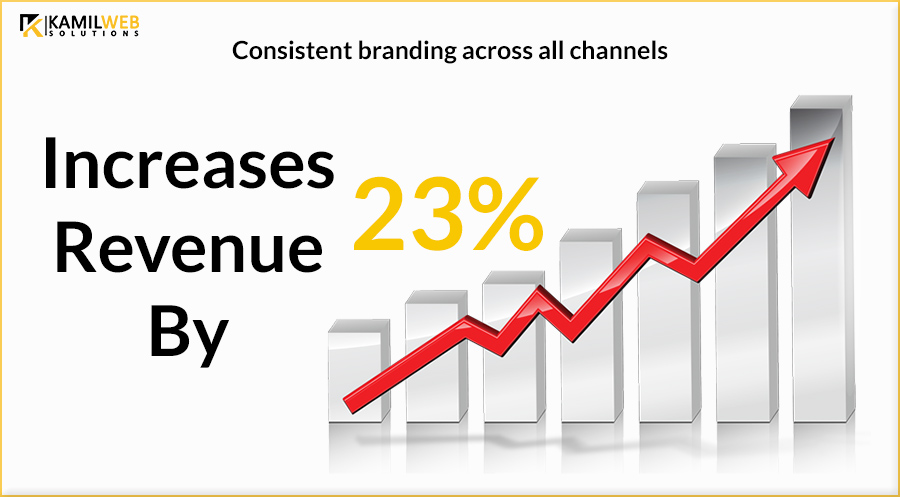 The truth about branding is that it's not as easy as many business owners think. You have to make a conscious effort to achieve your branding goals. 
No matter how much you focus on creating social media content, if you don't focus on local SEO, you won't be able to create a solid brand online. 
Showing up in the local SEO results will show your customers that you are a trusted business. 
The story doesn't end with "claiming local SEO rankings." If you have a good lead magnet on your website, you will have the chance to build your local online community.  
Building a community will make it easier for you to keep your target audience informed about your offerings, and it will also play a role in "word-of-mouth marketing."
6. Claim higher SERP rankings
If you have an idea of what is local SEO, chances are you know how important it is to claim higher SERP rankings by now. 
Source: semrush.com
The term SERP stands for "Search engine ranking pages." There are infinite websites on the internet, and it's practically impossible for humans and search engine bots to check all these websites one by one. 
Search engines have algorithms that identify which websites are worthy to rank on top. By creating a local SEO campaign, you can ensure that your website follows all the guidelines set by search engines, enabling you to get top rankings on SERPs without having to run ads. 
7. Get reviews from local customers
Getting reviews is important if you want to benefit from digital marketing. Relying only on ads won't help you strengthen your brand online.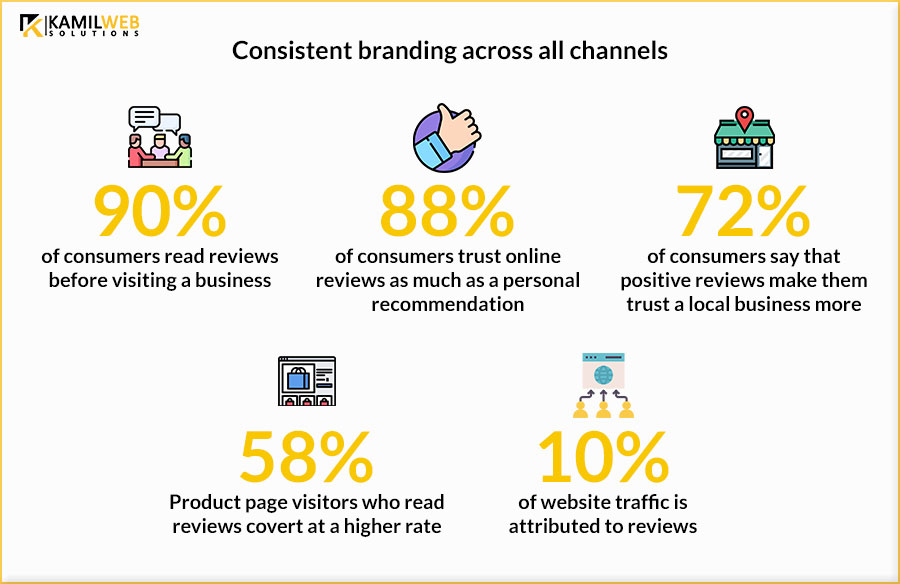 You have to get positive reviews from real customers to increase your reach online.
Many businesses choose the Black Hat technique of getting fake reviews for SEO purposes when it comes to reviews. Google has already warned webmasters years ago to avoid reviews, but who wants to do things the legal way?
Your SEO agency might suggest you get fake reviews on your website. Remember that doing so will only hurt your brand. 
The right way of getting reviews online is by adopting local SEO strategies. Your customers will love to leave positive reviews on your website if you rank higher on local SERPs and people love what you offer. 
8. Save your advertising costs
SEO is a comparatively slower way of getting discovered online. It can take a lot of time and effort before your website ranks higher on SERPs. 
For this reason, many businesses rely on online ad strategies like PPC ads, influencer marketing, and native advertising to get on top of SERPs by working on SEO side by side.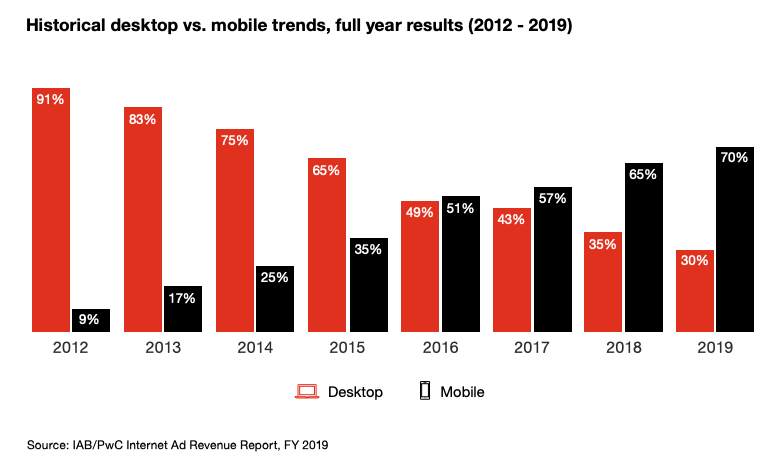 Source: searchengineland.com
There's no denying that PPC can bring great results for your business. Running ads can boost your SERP rankings as long as you spend money. 
The same is true for influencer marketing. Leading businesses around the world rely on it to get desired results.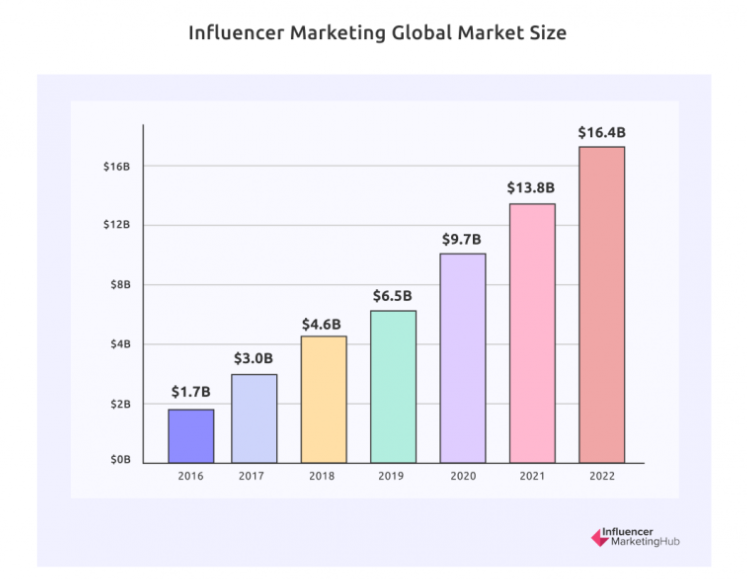 Source: influencermarketinghub.com
But the problem with ad strategies like these is that they require you to spend money. A simple way you can top the SERPs without having to spend money is by working on Local SEO. 
Adopting Local SEO practices will decrease your ad spending. You can invest the money you save for other business activities to help you stay ahead of your competitors. 
9. Get listed in local business directories
It can get hectic for people to find a specific niche business in a big city. You should know what is local listing in SEO to benefit the most from the best local SEO practices. 
If you know what is local SEO, you can easily get discovered by your prospects through local listings. Placing your business in a business directory can show you run a reputed business. Other than that, it can also boost your local SEO rankings.  
Search engines put those websites higher on SERPs that are listed in top business directories. Search engine bots can confirm the credibility of your website through the local listing of your website, and it can also increase the trust people have in your brand.  
10. Optimize your website for Mobile SEO
Around 60% of the total web traffic comes from mobile users. You have to know what is local SEO to optimize your website for mobile SEO, so your website ranks higher on SERPs. 
One thing to understand is that your website is not SEO-friendly out of the box. Whether it's optimizing your website for desktop or smartphone users, you should know what are local SEO ranking factors to get the results you want. 
Following the practices of Local SEO can help you optimize your website for mobile users.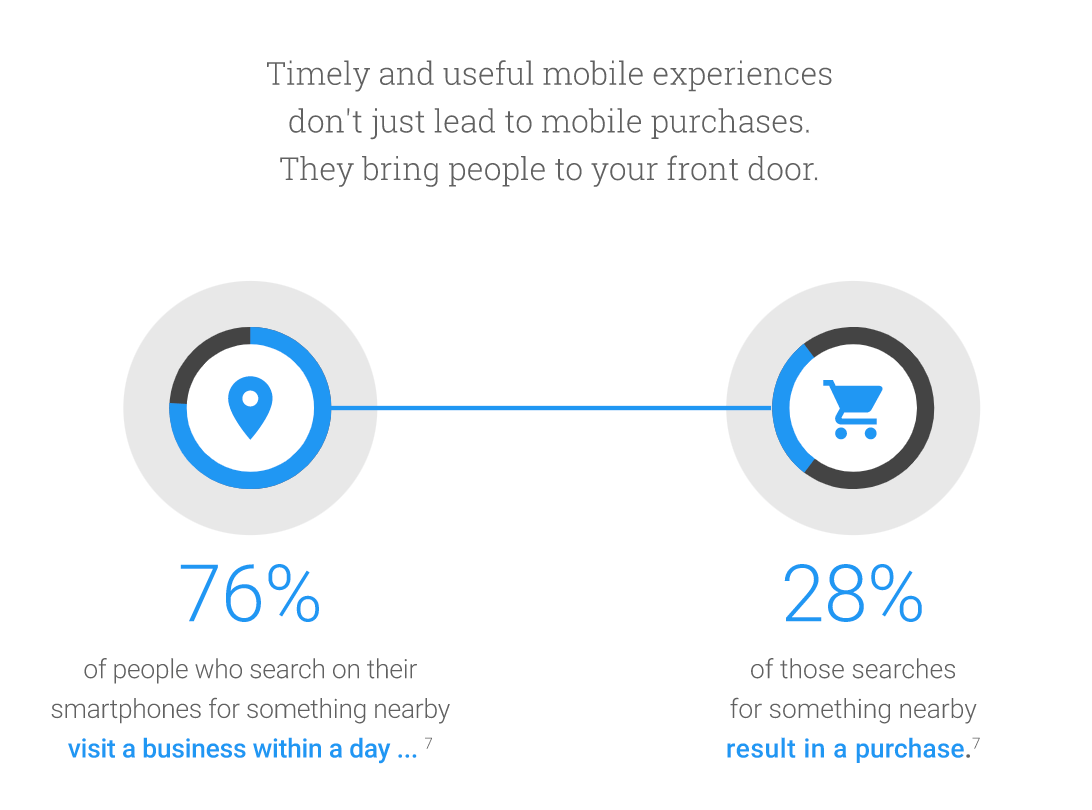 Source: ahrefs.com
Suppose your website is mentioned in several local directories. In that case, if you optimize your On-Page SEO for local keywords and follow other proven SEO tactics, your website will be ready for mobile users. 
Google and other search engines will show your website to local users, ensuring that you get discovered by local audiences and allowing you to generate more sales. 
11. Create content for local audiences
Authoritative content, the backbone of content marketing, is the most important indicator of a strong online brand. To learn how to do local SEO effectively, you must know how to create quality content.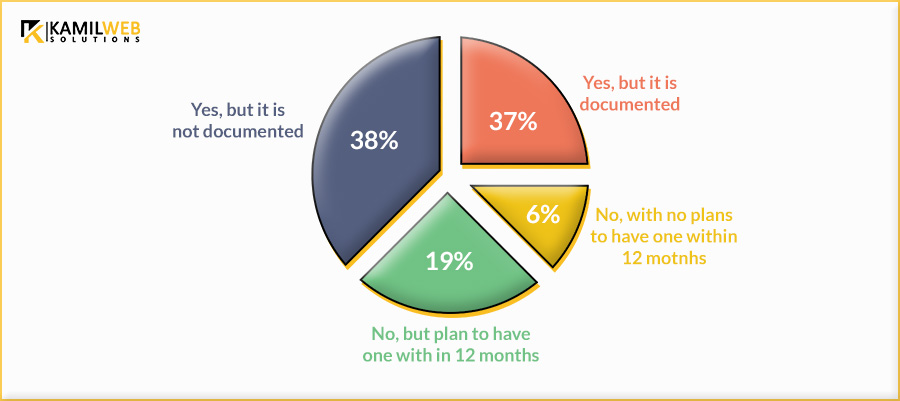 Users love to consume valuable content, and search engines also value websites that publish great content. 
The big challenge of content creation is that you cannot do it according to your heart's desire. 
You have to know what is local SEO, create an audience persona, analyze your competitors, and do a ton of research before publishing content – and the story doesn't end here. 
The content you produce should also be optimized for local users. 
For example, if you provide legal assistance in Minnesota, then you should create content about how Minnesota residents can handle their legal matters rather than publishing huge guides about understanding the federal legal system. 
Local SEO also helps you in your content creation journey. 
By optimizing for local keywords and analyzing your competitors, you can find content ideas that will be great for local audiences. This content will also boost your local SERP rankings. 
12. Build local backlinks for your website
Building local SEO backlinks is essential to help your website rank higher. In essence, backlinks are built when another website mentions your website in its content.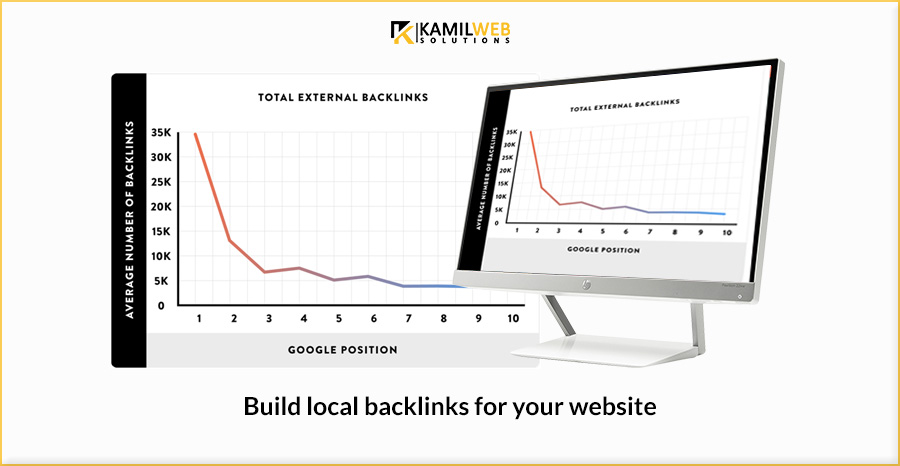 This mention shows search engines that some other website trusts your website. Search engine bots value those websites that have more backlinks. 
Building backlinks is not as easy as you might think. Only "quality" backlinks make a difference in your rankings, and getting tons of "trash" backlinks won't help you. 
The relevance of backlinks also matters a lot. If you run a local ecommerce store, you have to build local backlinks to rank higher in local SERPs. 
Following the best practices of Local SEO enables you to generate high-quality local backlinks. With these backlinks, you rank your website higher, and it also helps you get closer to your target audience. 
13. Get listed on "Google My Business"
If you want to know how to do SEO for local business, you must know how to create your GMB profile.
Google launched the "Google My Business" system back in 2014 to provide relevant search results to its users. 
Creating your account on this Google-owned platform enables you to rank your business across Google services. 
For example, if you run a clothing store in an area and have created this account, Google will improve your visibility through organic search through this account. 
But why should you be bothered to create your GMB profile? The answer is simple: around 64% rely on the GMB profile to find the contact details of a local business.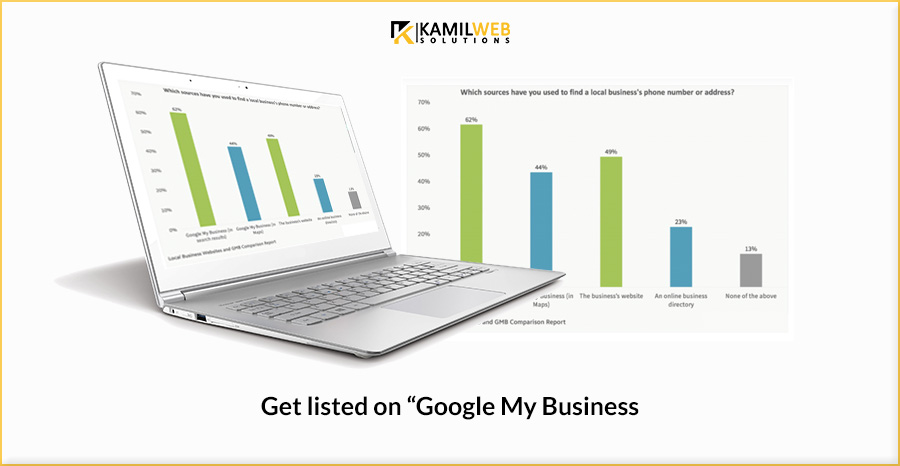 Creating and managing your Google My Business account is not difficult at all. You have to provide your business details like the specific services and where you operate to get started. 
Conclusion
There's no denying the importance of Local SEO for businesses worldwide. To know what is local SEO and benefit from it, you'll have to learn things like what is local SEO citation yourself first, and then you'll have to try what works for you and what doesn't. 
But there's a better option; you can contact us, and we'd love to handle SEO and Digital marketing of your website, including Local SEO!