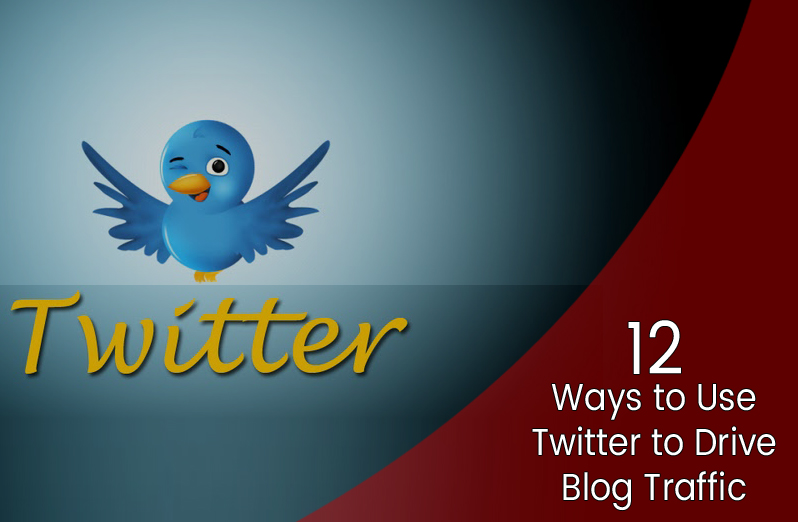 Your blog will never be successful if you don't find ways to drive traffic to it. Your content may be brilliantly written, useful, and relatable, but if no one can find you, it won't matter. Twitter can be a powerful marketing tool to help you drive traffic to your website. Through cross promotion on Twitter, you can potentially tap into an audience of half a billion users! It's not enough to simply tweet links to all of your posts. To be really impactful, you'll have to be creative, strategic, and consistent with your tweets.
Here, we'll explore 12 ways you can use Twitter to help drive traffic to your blog.
Be Provocative – but to the point
The very nature of Twitter's character limit means you'll have to be succinct in your tweets, but there's actually good evidence to suggest that you should cut your tweets even shorter than the 140-character limit. Shorter tweets (fewer than 100 characters total) are statistically read more often than longer tweets. Shorter tweets also have a higher interaction rate, which is crucial in driving traffic to your blog. Create tweets that are short and provocative, tweets that "sell the click," compelling readers to want to answer your call to action.
Excerpt Yourself
One of the best ways to create an engaging post that compels people to click through to your blog is to base your tweet on a quote from the article or post. Not only will this give your reader an idea of what to expect, it will entice them to want to read more. Go beyond the title of your article to give your readers more of a taste of what they can expect if they click the link. Tweets with quotes are much more likely to get retweeted, which goes a long way toward increasing your exposure. If a follower likes your tweet enough to retweet it, there's a good chance they'll be interested enough to click the link, too.
Hashtags are Everything
Hashtags aren't just a trendy way of adding sarcasm to online communications. They're actually a very effective way to draw attention to your tweets from interested parties. When you tweet without hashtags, only your followers (and anyone they re-tweet to) can read what you have to say. When you add hashtags, you increase your potential audience by connecting with anyone who follows or searches for that hashtag. To drive traffic to your site using hashtags, there are two things you can do. You can create your own custom hashtag to promote something specific, such as the release of a new book. You can also create general hashtags that draw attention to your posts and tell people more about what it's about. Here's an example: "5 ways Twitter can increase your blog traffic" #twitter #blogging #getmoretraffic #increasetraffic #getnoticed. Anytime someone searches for one of those hashtags, your post will show up in the search stream, thereby getting you noticed by people who are interested in the topics you are writing about.
Stats are eye-catchers
It's a fact: People love statistics. If you include statistics in your tweet, people will be more likely to want to read more. Statistics lend credence to what you're saying, and people will automatically assume that what you have to say can be trusted if you back it up with statistics. Don't spell out numbers in words – use the digits, as this will be more eye-catching than words. Anything you can do to grab a reader's attention in a sea of tweets will help to increase your visibility and drive more traffic to your website.
Ask and you shall receive
It may seem silly to ask for a retweet, but it's very common practice on Twitter. Simply adding "Please RT" ahead of your tweet will let people know you are hoping to gain exposure for your tweet, and encourage them to help you out. Statistically, tweets that make the "Please RT" request get retweeted many more times than those that don't.
Add Images
One of the most important aspects of drawing attention to your tweets is standing out. There is a sea of tweets sent out everyday, and most of them are just lines of text. Strategic use of visually appealing images will help your tweets to stand out. Tweets that are visually appealing get more retweets, responses, and click-throughs, so it's a good idea to attach a relevant image to your tweet at least most of the time. Include a call-to-action in your image that will make your readers want to know more.

Pose an intriguing question
Including an intriguing question in your tweet is a good way to boost engagement. By asking a question, you are compelling readers to click through to your blog or website to find the answer. Curiosity is a powerful motivator, and people will be motivated to click your link if the question you ask is intriguing. Instead of simply posting your blog post's title, spin it into a question to draw attention and drive more traffic.
Run a contest or giveaway
People love to win prizes, and if you can use Twitter to promote a giveaway or contest, you'll almost certainly see a jump in your blog traffic. Create a giveaway on your blog, then use Twitter to promote it regularly until the deadline passes. Make your tweets time sensitive: "Only 2 days left to enter to WIN!" and you'll encourage people to click through to enter the contest.
Shameless self-promotion
When it comes to using social media to promote yourself, don't be shy. Get out there and sing your own praises! Unless your blog is very popular and has lots of subscribers already, you're going to need to use social media to promote yourself and spread the word. People won't know how wonderful you are unless you tell them!
Make use of mentions
In addition to hashtags, an effective tweet will also make use of mentions. Through mentions (@mentions) you can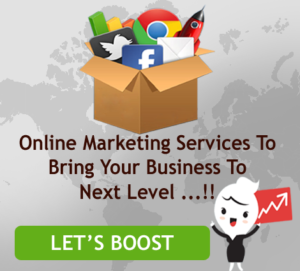 send your tweet directly to anyone you specify on Twitter or draw the attention of companies, bloggers, or customers that you have mentioned in the tweet and/or your post. People will appreciate the note, and they will be more likely to retweet you to their followers, too, which can easily increase your audience very quickly. For example, if you write a post about how your kids love Crayola products and you mention @crayola in the tweet, that company will very likely re-tweet you to let their followers know that you are a happy customer. You can also use mentions to thank a new follower, to highlight a guest blogger, etc. People love to see their name up in (virtual) lights, and a Twitter mention is one of the best ways to do that, and, if another blogger mentions you, don't forget to re-tweet it!
Promoted Tweets
Speaking of promotion, Twitter offers an option to create promoted tweets. For a small fee, your tweet will show up not only in your followers' feeds but also in the feed of other users. You set the parameters, such as targeting users by geography, interest, device, or by keywords that will determine who sees your tweets. Promoted tweets help to increase your exposure and drive more traffic to your blog or website by broadcasting your tweets to an audience who wouldn't normally see them.
Link in Bio
Always include a link to your website in your Twitter bio. Because your bio is static and doesn't change unless you proactively change it, it provides an ideal place to link to your blog. This provides an easy way for anyone who views your bio to find your blog quickly and easily. You can create a clickable link to place right in your bio that leads either to your landing page or to a particular post. Include a call-to-action with the link to inspire readers to click it to find out more information.
Conclusion
As you can see, there are many ways to utilize the power of Twitter to promote your website or blog. Effective use of Twitter can dramatically increase your exposure and drive more traffic to your blog. Through cross-promotion, you can increase your blog traffic not only in numbers but in the degree of specificity with which you target those new blog visitors. The more targeted your blog visitors are, the more likely they'll be to convert to subscribers and/or customers.