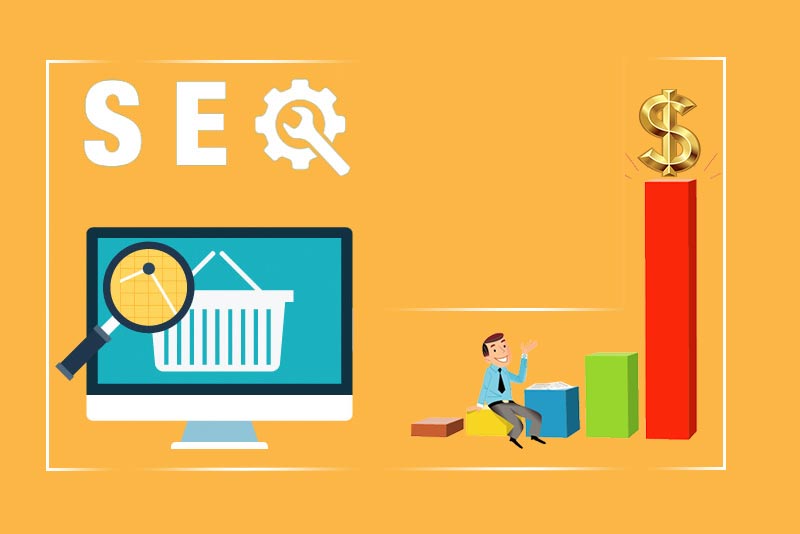 Easier buying than selling them:
Right? I know, as long as I wasn't into business and as long as I didn't need to learn how to sell, I lovedshopping.
I loved shedding and losing all the greens that I knew were worth keeping and God knows I bought stuff that I did not need to buy.
However:
Once I got married and then kids came, I had to have a good business and these days there is nothing better than ecommerce.
You know why?
It is because selling products is a lot easier than selling services. For starters, to sell products you do not be a manufacturer, however, to sell services, in 99% cases you have to first learn a high-income skill.
But worry not:
If you still find it difficult to sell, read this ecommerce SEO guide for beginners and you will find at least 10 top ecommerce SEO tips to rake in a lot of sales.
1. Maintain a Blog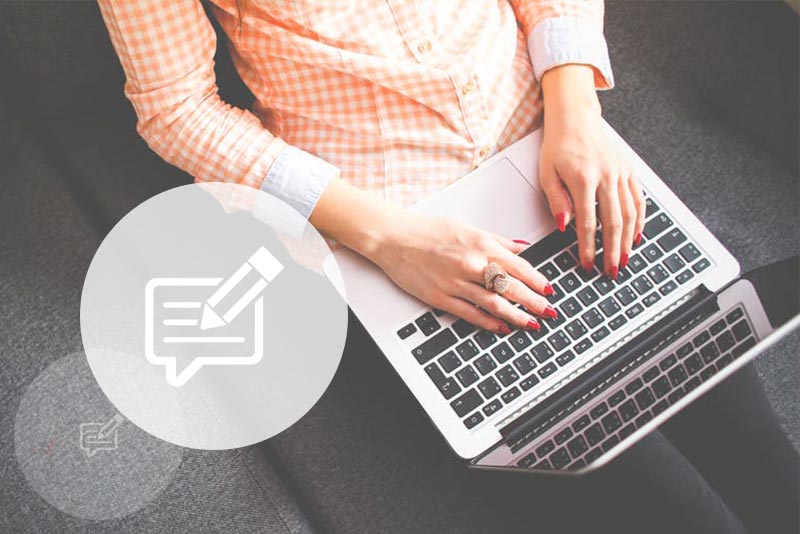 I Understand:
Blogs are meant to be mostly for the websites with services e.g. law firms, restaurants, marketing services and many other services.
However:
You simply do not understand the power of blog posts infused with the right keywords. The only way to make more ecommerce sales by SEO is to do the SEO for your ecommerce store.
Get this, people who want to buy a particular product always search for that product on the internet.
So:
If someone wants to buy a laptop bag, they would search with keyword "laptop bags" on Google. If you do this in USA, the first result that comes on first page is www.ebags.com.
Guess what?
This website, although an ecommerce website, maintains a proper blog.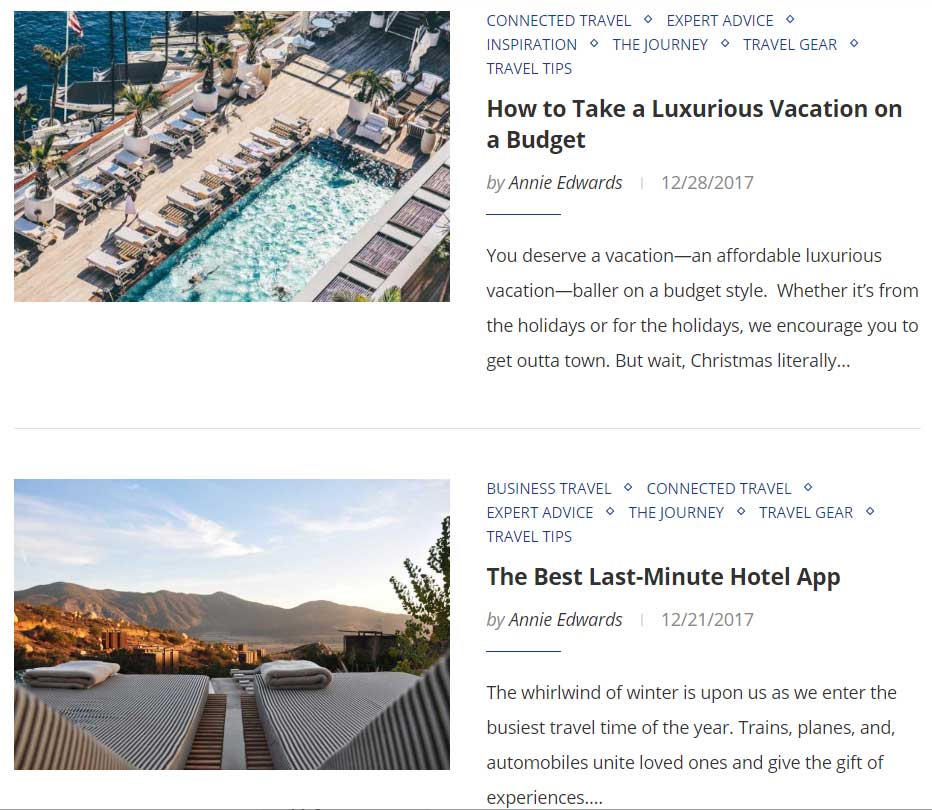 Here is how you should plan a blog and get more and more clients with your keywords.
For the first step, you need to do the keyword research. For this purpose, you can either trust free tool or you can go for paid tools. This depends on your budget.
Let us first talk about a free tool; you want to rank on the top of Google SERPs? Why not use a tool made by Google? AdWords, is a tool that Google made only for those who wanted to run PPC campaigns. But it is free and you can use it. Use it to get phrases and keywords similar to your main keyword. Check the search volume and difficulty and then use those keywords
2. Long Tail Keywords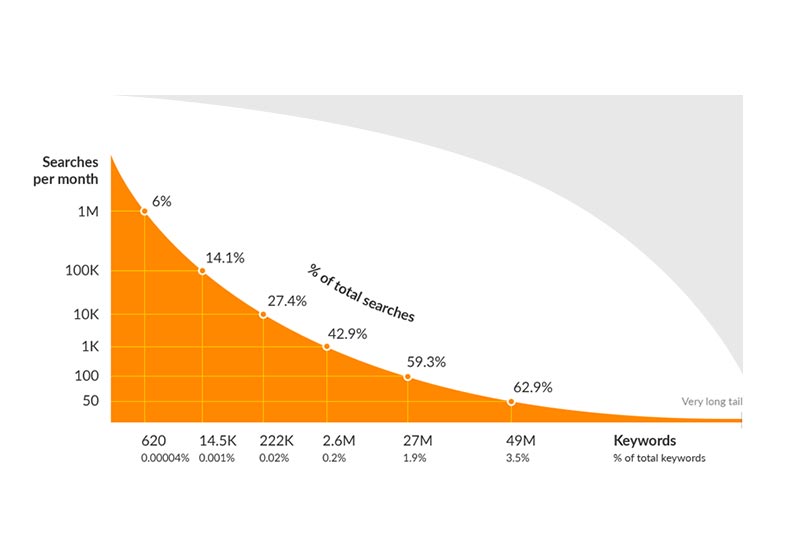 What is a long tail keyword?
Well:
Suppose your main niche is women shoes, and you specialize in handmade shoes. Instead of trying to target "women shoes", you make a bigger keyword out of it "handmade shoes for women" and this way you will only be targeting the people who are supposed to buy your items.
The reason is simple. You are not selling women shoes; you're selling a special type of those shoes.
By competing for the main keyword "women shoes" you be competing with giant brands that are not even your actual competitors.
Do you think you will beat them at their game? No!
So you need to stay away from the hot seat, and create your own comfort zone with long tail keywords.
And guess what?
Aside from the billion+ women interested in women shoes, you would only get those who are actually looking for "handmade shoes made for women". It's like knowing that you need metal and getting a magnet to attract it.
Here is how you should search for long form keywords and use them:
Go to Amazon and search for the main keyword e.g. handmade shoes. It would immediately give you suggestions e.g. handmade shoes for women, handmade shoes for men and handmade shoes for women leather etc. use those keywords in your blogging and SEO campaign.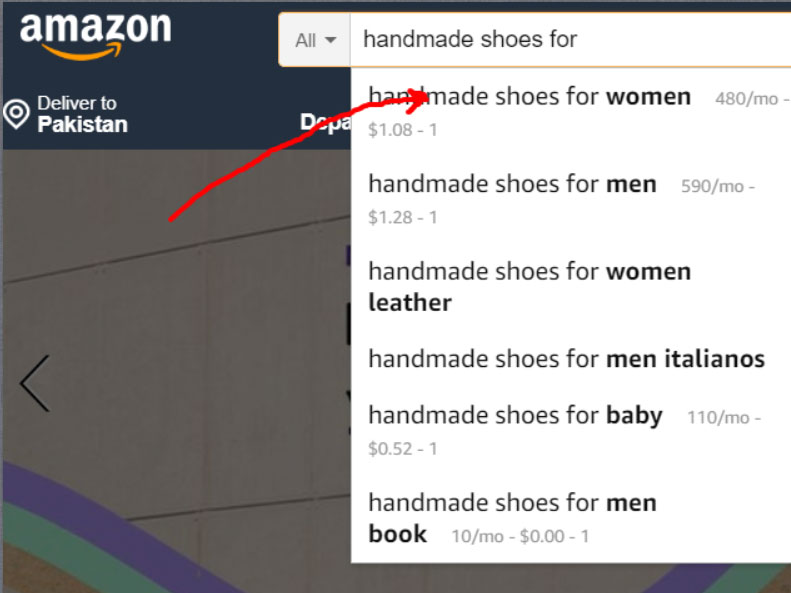 Our goal here is not to just take one main long tail keyword and go away with it. The aim is to get all Amazon suggestions and pick those that are closest to our niche e.g. handmade shoes for women leather, handmade shows for women and add baby and men variations in case you target all age and gender groups.
But, when it comes to keywords, Google is the King. We need Google's long tail keyword suggestions as well.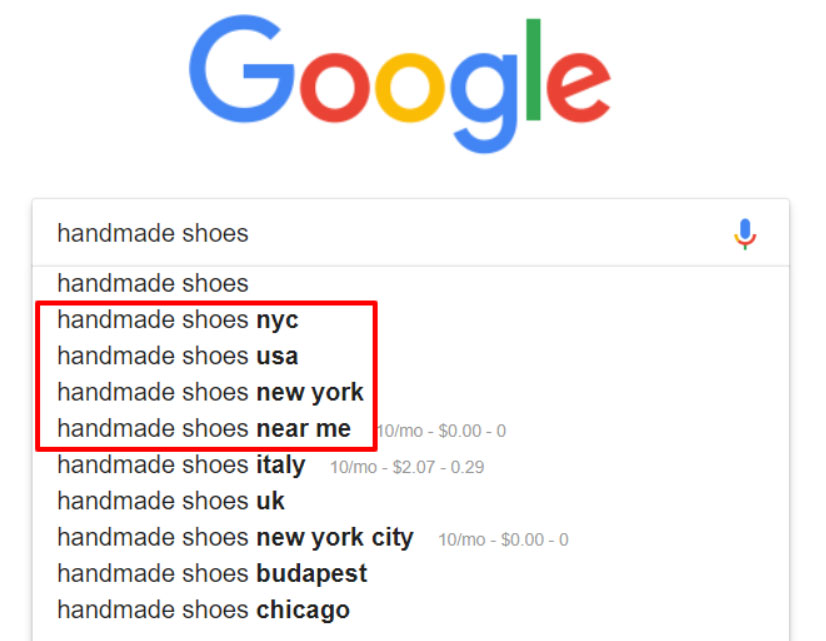 In this image you can say how much value Google gives to local SEO and Google My Business.
If you clicked "handmade shoes near me" you will get all those stores that have done Google My Business and that now appear for local search.
You can see that using keyword like "handmade shoes CITY" can help you a lot in ranking for that relevant search made in or for that city.
3. Do Local SEO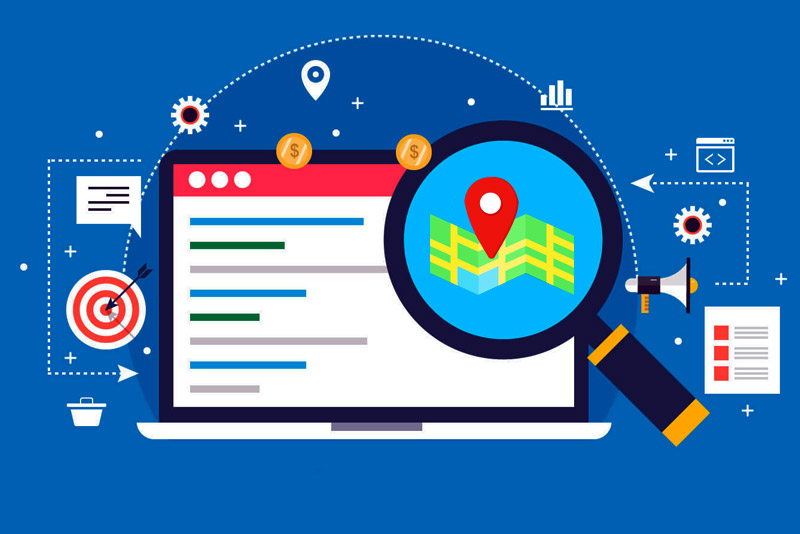 Well:
This point as been partially covered in the last point, but let us talk about this in detail.
What is local SEO? It is the search engine optimization tactics used to market your business online and to appear in the local searches.
Let us assume for a second that you are a customer who wants to buy leather jacket. Let us also assume that you live in New York.
Now:
You want to buy in New York and considering return or repair claims that you might have to make, you prefer to buy from a store in New York.
So you will search "best leather jacket in New York". And if you do so, these are the exact results that you will get.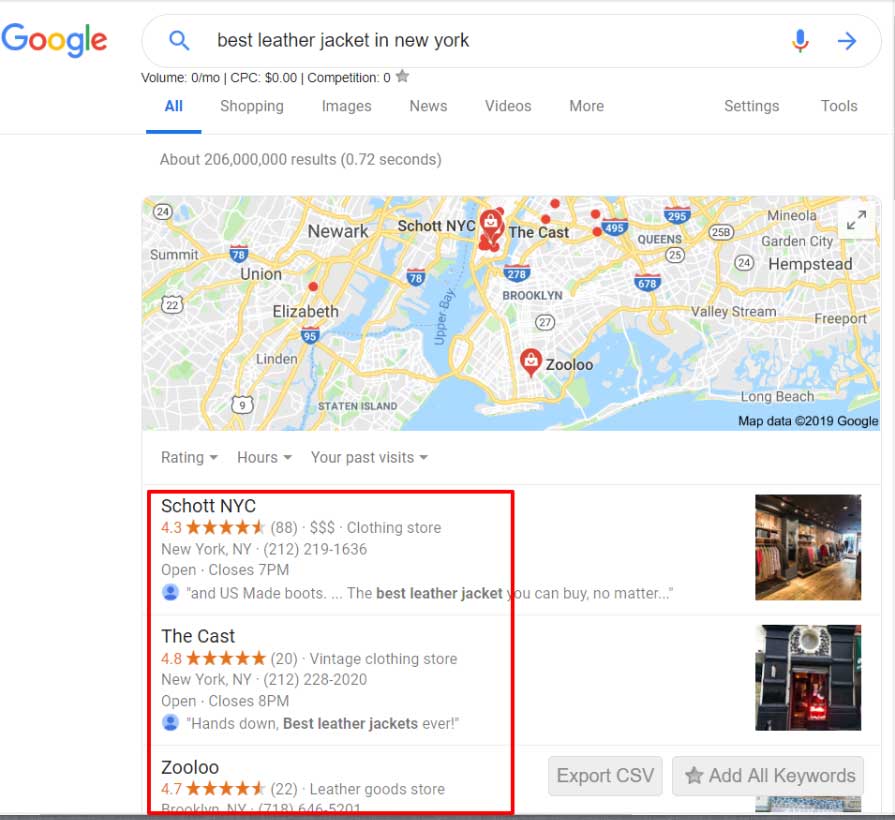 These are the results coming out from Google My Business. This a free service offered by Google and using this you can register your business name, address, content details and map etc.
Apart from common long-tail keywords, you should always use the keyword that have your city's name in it.
Even if you do not go for Google My Business, your website with rank right after Google My Business results if you used keywords like "….. in CITY", "best …. In CITY"  or "CITY's best …." in your website's blog posts and meta descriptions.
In order to do local seo properly, you have to take care of following steps:
Go for Google My Business listing and get your shop registered. Sooner than later customers would be giving reviews and posting photos, and if your reviews beat others' to number game, you will be on top.
Optimize the SEO titles and meta descriptions for local SEO (city name, country name, neighborhood name etc.)
Try to get more and more reviews. Not only on Google, but on review websites as well.
Get your business listed in online directories, yellow pages and citations etc. for your area. Take Yellow Pages or Yelp as example. They are home to all important businesses in a certain area. Not only customers, but search engines also value if you have a listing on such sites.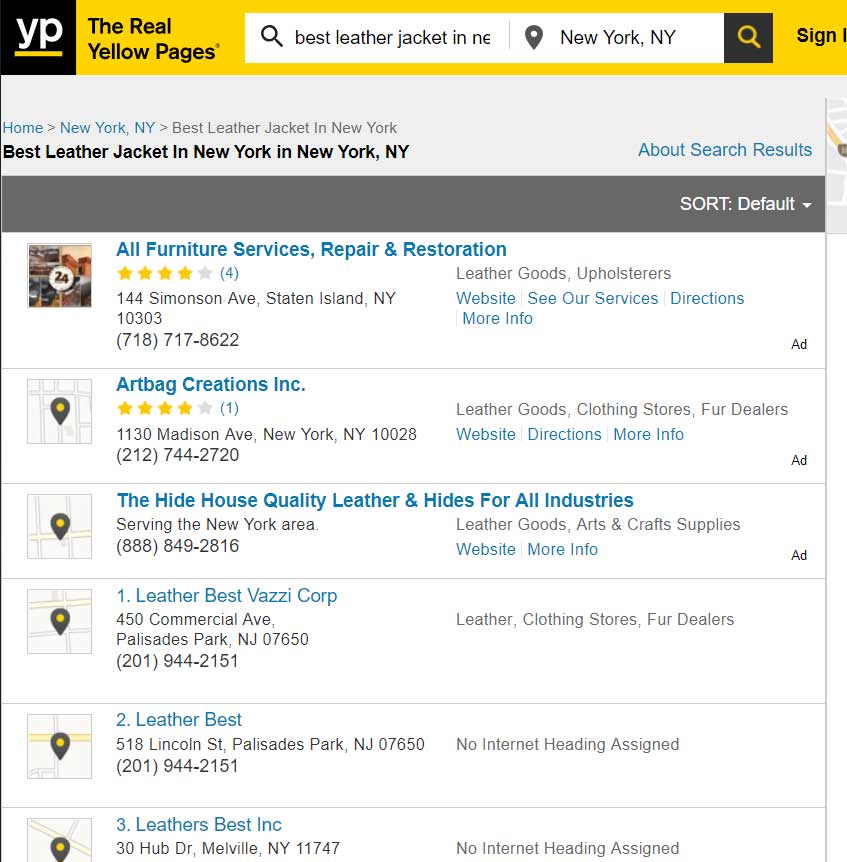 That is one of the few cutting edge ecommerce SEO techniques.
4. Get Social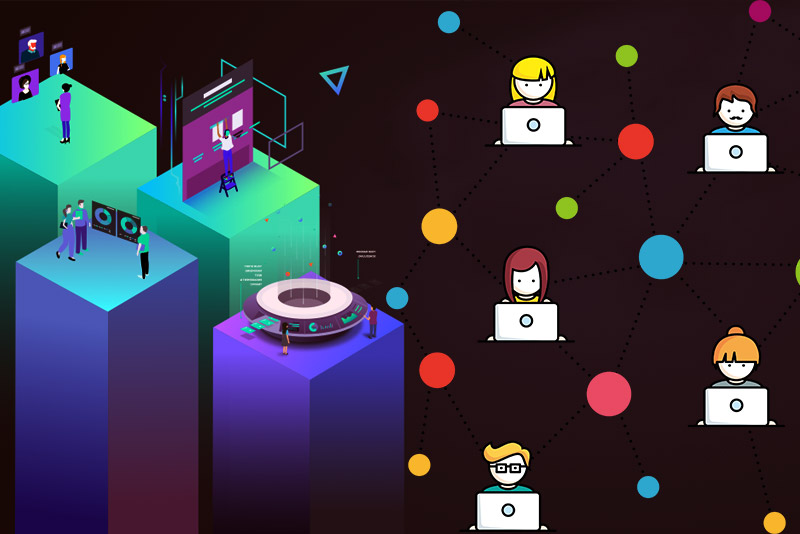 Social Media:
We all use it for fun, and the smarter ones also use it for business. Stats tell us that a common internet user spends more time on Facebook than Google or YouTube or any other website.
However:
Let me share with you a secret. Social media can also be used to bring more and more traffic to your website.
That too in two different ways:
You go mad with Vaynerchuk content marketing model. You create content like clockwork and keep sharing it on all important social media sites e.g. Facebook, Instagram, LinkedIn and Twitter etc.
This will make people interested in your niche fans of your website and there will be a mass exodus of your social media handles' visitors and members to your website.
Google is very well aware of the importance of social media
When Google would see that your website is getting tons of traffic from all important social media networks (and that traffic is buying your products as well), Google will definitely see the respect that you'd be getting from social media and rank your site higher than those that'd have not social respect.
It's no hogwash. It has actually been proved that Google considers Facebook and Twitter signals as ranking signals (https://www.searchenginejournal.com/social-media-seo/196185/).
Even Bing, Google's biggest competitor although not even near as big as Google, considers Twitter an important source when it comes to ranking (https://neilpatel.com/blog/social-media-and-seo/).
Google gave immense respect to Google+ that was Google's own social media network and then Facebook.
Google considers social signals as one of the most important ranking factors.
While there is no guarantee, the chances are better if you consider social media in your page rank campaign.
There is an important fact to consider here; while Google and social media are two parallel worlds, you must have noticed that in response to a few searches Google results show Facebook or Instagram pages as well as profiles.
Also:
How interesting it is that people often search for celebrities' tweets on Google? I mean, I've set Google search as the default page that my Chrome browser pops up with. So it is easy to search there than to type www.twitter.com and then search.
And guess what?
Every time you search a tweet on Google you find a link to it on Twitter. This is just to show you how very well interlinked are the search engines and the social media networks.
So give social media your utmost attention if you really want to rank higher on Google or Bing.
6. Category Pages
If you already have an ecommerce website or you have seen a few you'd be very well aware of the categories.
Google takes a category as a page and if you rank it well, you perform better in terms of ranking.
Now the question is how to rank it well?
Well, we have talked a lot about keywords research and blogging, but we haven't talked about backlinks.
Off page SEO for ecommerce site is not complete without them.
In this part, we will talk about how to best optimize category pages for more sales and better Google rankings, and how to build backlinks for ecommerce?
First and the foremost thing is how to use keywords in category pages and in the meta descriptions as well as titles thereof.
We all know that keywords play the most important part in ranking a website. A keyword is what tells Google that a certain website should be ranked for that exact phrase or its alternatives.
In order to understand better how to better find the keywords for a category, we will again go back to Amazon.
So we will go to www.amazon.com and click on Departments. And this is what we get:
They call it world's biggest selection (of product categories) and it is right.
So, for example, we click on Luggage and then we click on "backpacks".
The page that will open next will have sub-categories to "backpacks" e.g. "travel accessories".
Suppose we click this category, it will show us all keywords relevant to it and that Amazon used to rank the product e.g. "packing organizers", "passport covers" and "toiletry bags" etc.
Now these are the keywords that you should use for a relevant category page on your website.
You cannot find category keywords anywhere better than Amazon (https://backlinko.com/ecommerce-seo).
Second thing is the backlinks for your category pages. First of all, we need to talk about why we need backlinks for category pages and not the exact product page?
Well, a category page leads to all the product pages linked to it. So, when you give backlink to a category page, you naturally give backlink to the product pages too.
Now:
How to get those backlinks?
Well, to get them you can have a few successful categories.
You can write guest blogposts and in return get a good backlink for a category page. You can fix the missing link on someone's website with fresh and new content, and add a backlink to your main category.
There are many other ways including guest comment posting. However, that is one of the best ecommerce SEO strategies.
6. Product Page Optimization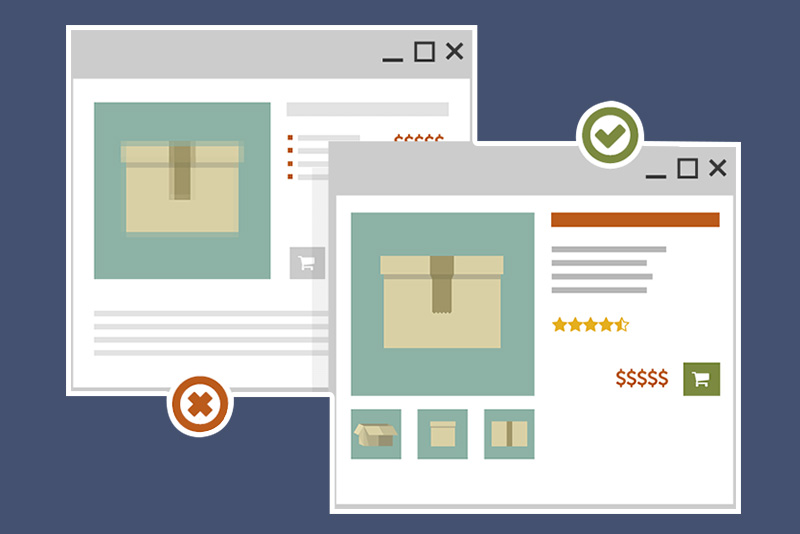 Your product page is where all the action happens. People land on that page, find the products, possible like a few and order one or two.
However:
You never achieve that next level so easily. Yet, you can do it step, by step and by ticking all the boxes you will do it.
Here are all the boxes for you:
Do the keywords research as mentioned in the previous part. Go to Amazon.com and find the category related to your product page, follow the process that has been explained above and find the keywords that Amazon uses to rank that product listing.
Use paid tools like SEMrush and Ahrefs etc. or free tools like Google AdWords Keywords planner or Uber Suggest (https://neilpatel.com/ubersuggest/) to find the best keywords suited for your product (you cannot only trust Amazon to it).

(https://developers.google.com/analytics/devguides/collection/analyticsjs/enhanced-ecommerce) is a plug-in for analytics.js that you can use to make the maximum use of data.
It helps you measure user interactions with products, images, categories and cart etc. Use that data to shape the customer experience on your website.
Also:
This tool lets you get insights on promotional banners and advertisement on your website. You get data and see which banner gets the most customers' attention and place it on a conspicuous spot on your website.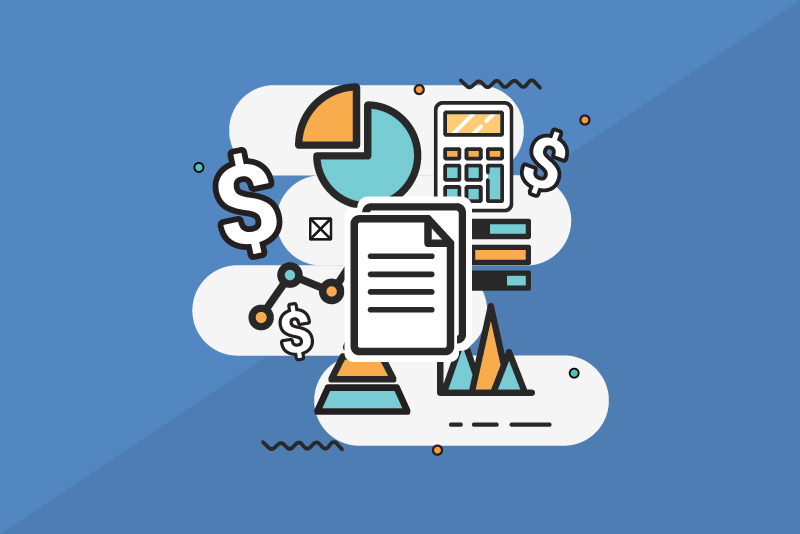 These small things show how consistent or inconsistent you are. They impact the page optimization in a good way or bad way.
Customer reviews/product reviews always lead to better SEO. Considering all other factors, Google will give more weightage to a product page where true and transparent customer rating and reviews can be seen.
Images, 360 images and videos are good for so many reasons.
First of all, you would get your images and videos (and thus your website) ranked on Google Images and YouTube which will open more venues for better rating. Secondly, Google is getting more and more content friendly. It will appreciate better content on each product listing.
8. Website's Structure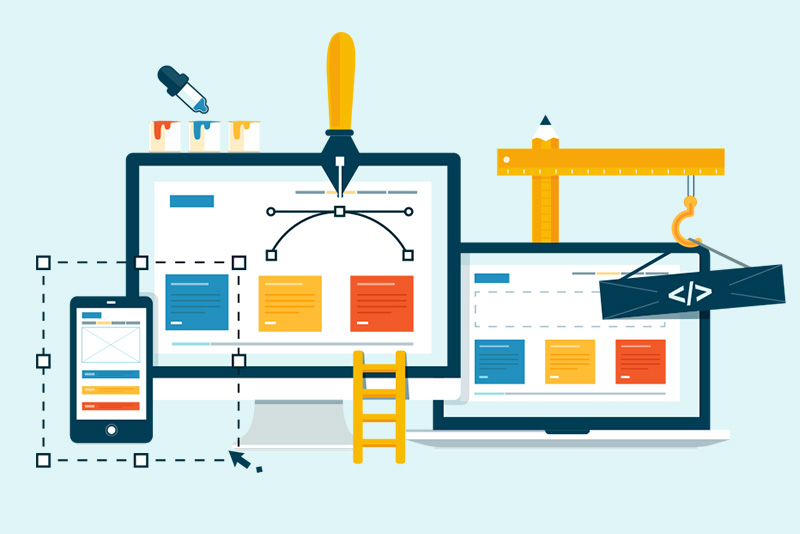 Believe me or not, but sometimes very basic reasons either boost your ranking or send it to the seabed.
One of those very obvious reasons is the website structure. Google bots crawl through your website, get to know what you do and then they rank you as per several ranking factors.
However:
If they enter your website and find it like a maze (you never know where a product can be found and why a product page comes under a different category), they will make sure to send your website to the lowest rung of Google search pages.
So:
How to structure the website?
Well, here are the most important considerations for you. Make sure that you learn about ecommerce website structure and follow that.
Silo structure is one of the best website structures for better understanding (of users) and better search engine bots crawling.
Siloing is done either via interlinking or through structure of the website and menu (https://www.bruceclay.com/in/seo/siloing.htm). It just like farmers use different silos to store different produces.
A silo structure looks like this: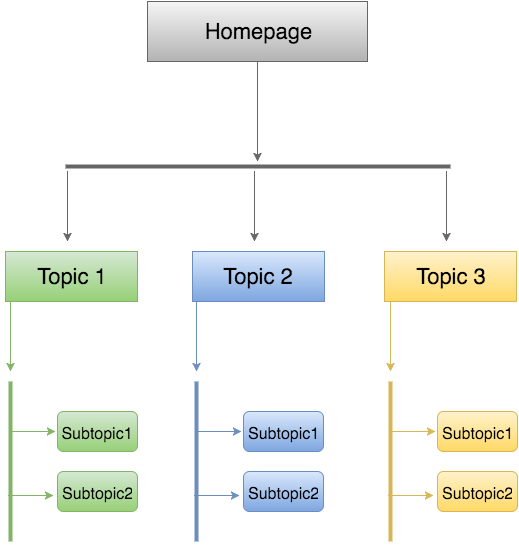 Credit: MangoMatter
As you can see, it goes from one main category or main page to sub-category or pages. Then sub-category will have a sub-sub category (if need be).
This type of structure will not let a "leather shoe" go to "handmade leather items" category, but it will send it to "Shoes > Men Shoes > Men Leather Shoes".
Siloing can be virtual as well as physical. The former will be done with interlinking of product pages to category page and the latter will be done via menu as well as URLs.
The best practice is to only add those categories that are already doing good.
8. Technical SEO Services for Ecommerce Websites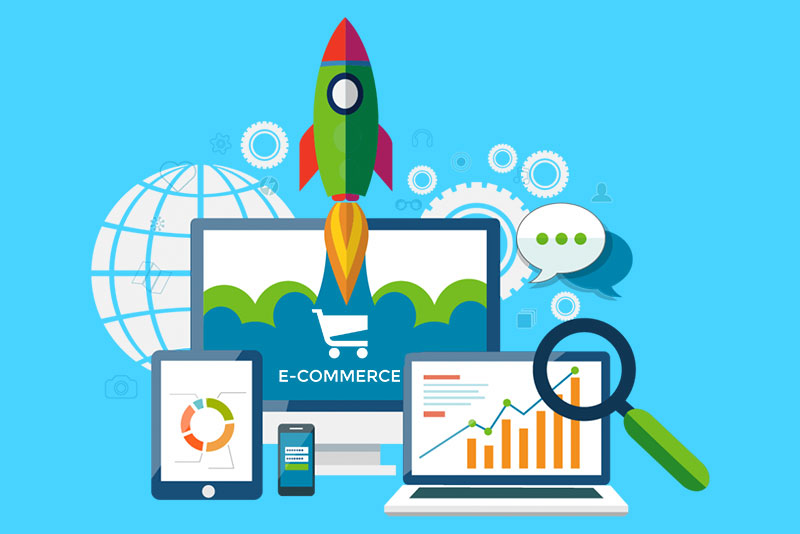 Well, technical SEO is the SEO that you do on-site and servers for better speed, indexing and crawling.
We all know that better crawling and indexing is so crucial to success in SEO. No website with a bad structure will let Google bots crawl perfectly and thus the ranking will be only badly affected.
The other important factor here is the website's speed optimization. One of the most fertile SEO brains of our time: Brian Dean considers website's opening speed among his 200+ Google ranking factors.
But there are other problems as well.
For example, the broken links, too many pages, missing anchor and other issues are rather technical and they need to be addressed.
Here is how you do the Technical SEO step by step and thus cure what ails your website:
Go to https://raventools.com/site-auditor/ and use their free 14 day trial to audit your website.
Go to Site Auditor (once you are done with registration).
Raven will give you the list and detail of all problems with your website e.g. meta issues, content issues (duplicate).
Now you have to fix those issues. Here is how you do so:
Too many pages is a problem that almost every poorly managed, but big and successful ecommerce website will have. You will have to delete or noindex all the pages that are useless or not making any money to you. An ecommerce CMS can be used to track the pages that are not selling.
Another very big problem that is possible preventing your content to rank is the duplicate content. Google bots don't know which to rank and thus they don't rank any of the pages.
You can use canonical tags to let search bots know that all duplicate pages are actually copies of one original page. They will rank that page only.
9. On-Page SEO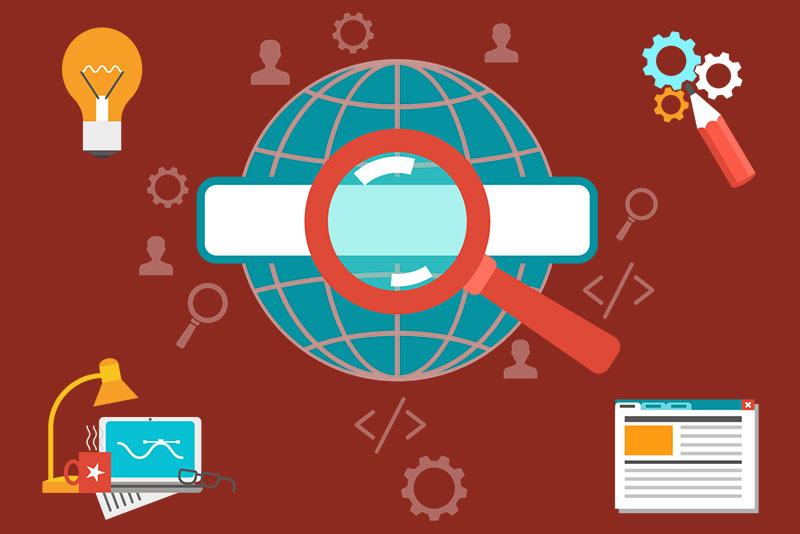 What is on-page SEO?
Well these are the SEO efforts that you make on page – within the confines of your website.
So this includes a few things that we have covered already, like keywords, but it also includes a few important factors that I did not discuss.
Let us talk about them and see why they are so important. The source for this information is Brian's guide + infographic on on-page SEO (https://backlinko.com/on-page-seo).
Here is how you do on-page SEO. Imagine that you're writing a product page and do all the following acts:
Title Tag – In the title tag you have to add the main keyword; since here we are asking them to take action, write it like this: Buy PRODUCT NAME at 30% Off (https://backlinko.com/ecommerce-seo#chapter-3-on-page-seo). In doing so, you have added the words that attract good like magnet: action [buy] promotion [30%] keyword [product name e.g. electric toys].

Description Tag – Here you have to describe the product and other important factors. For example, "Free shipping on our great selection of electric toys."
Content – Remember, Google loves long copy. Write a product description longer than 1000 words and add your main keywords as well as words relevant to them e.g. "remote control toys", "USB charged toys" and "AAA battery toy".
H1 and H2 Tags
Other than description tags, make these tags and use focus keywords in them.
Add Modifiers
In your titles and tags, use modifies like "top ten", best", [2019] and "new model" etc.
Add a lot of multimedia
Add images, 360 images and videos etc.
Outbound Links
Make links to manufacturers website (definitely good DA PA).
Internal links
Make links to main category and similar products' pages.
Optimization
Optimize your website for speed as well as mobile devices.
10 Content Marketing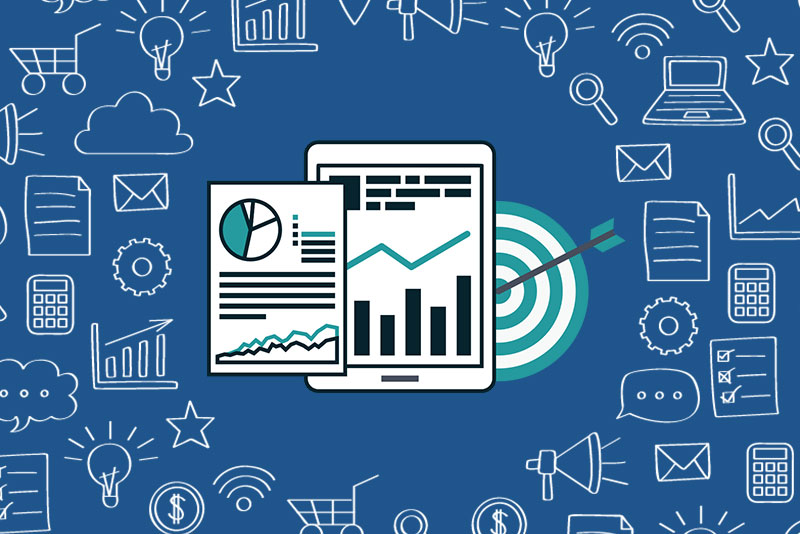 Yes:
This is the end of your effort. From your website's aesthetics to curing the illness to writing better content and using bull's eye keywords, you have done everything.
Modern SEO tips for ecommerce sites
You have to try one of the modern SEO tips for ecommerce sites, and that's what all of us must do in order to bring more and people to our newly awesome website.
That is content marketing. You've already read a lot. Without wasting your time, here I present the quick and easy steps that you need to take:
Find which social media is the hub of your biggest target demographic. For example, if you sell used camera on your website, the biggest buildup of your target customers will be on a website where they will share their professional and leisure photography. Instagram or maybe Pinterest!

Read their posts a lot to find out the phrases and keywords they use to express their fetish or their hobby: photography.
And that's it. Sooner than later, those people, the target prospects would be rushing to your website and if they love the content and products, sales would come sooner than you would expect.
Conclusion
There were some best practices of ecommerce SEO. The SEO for ecommerce in 2019 will be reshaped and we might add a few other items to this checklist, but for now, for first 6 months of 2019 and perhaps the whole year, this is it.
These are the latest ecommerce SEO tips that I could curate from all over the internet and personal experience. The importance of SEO and social media is the most important factor because you cannot leave any of them out.
I hope that after reading this SEO plan for ecommerce websites, you will be able to rank your online stores, much better than before.