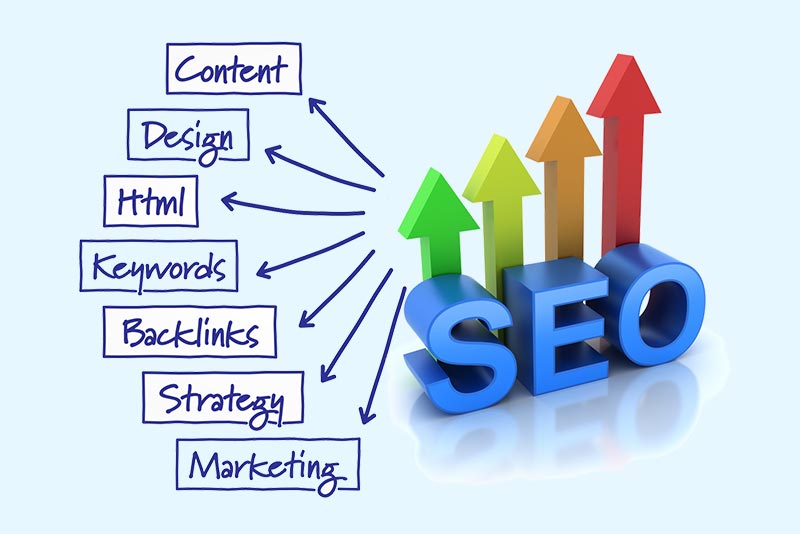 Competing for rankings isn't going to get you anywhere in 2019. You need creative ways to stand out of the crowd. Almost everyone in your nicheis doing the same old practice of ranking for keywords. This repeated practice is not only old but is no longer effective. Consider this: Thousands of people are applying for a job, but the vacancy is only one.
Who will get this job? Of course the one that is the brightest. That's the case with search rankings. And, in 2019, the competition is going to get even tougher.
So, what are your options to rank your website higher in searches and bring a consistent and relevant flow of traffic from SEO techniques in 2019? The answer is simple. UNDERSTAND SEO.
In order to succeed as a digital marketer, or an online businessman, you need to know about how to market your store on organic search. We have prepared a list of the 10 best SEO techniques in 2019 that can help you rank your website higher with consistent efforts.
Write At Least 1890 Words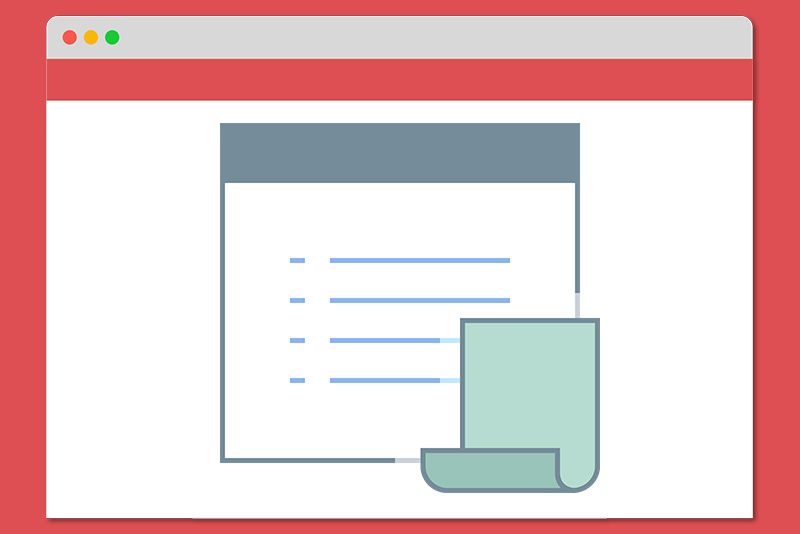 Backlinko analyzed over a million Google searches and found that those that were ranking on the first-page of Google were having at least 1,890 words in the post. This means that long-form content is directly proportional to higher rankings in search engines.
Whether Google considers long-form a ranking signal is still a tough question, but one thing is for sure. If you write long content on your posts i.e. > 1890 words, you have a 90 percent chance of ranking in the first page (provided the keyword is moderately competitive).
Focus on Topical Authority
Do you know there is a secret? Even if you don't use the required keyword even a single time in your post, you can easily rank for it. The only thing is to search LSI keywords and add them to the blog.
What is Topical Authority?
Topical authority is the relevancy of topic that you have written to the keyword searched by the user. If the actual keyword is not matched, and some website with higher DA has written on an LSI keyword, then the topic will appear in rankings of the keyword as well.
Let's say the user searches for best boxing bags. And the content piece is 'best punching bag' It will start appearing for the best boxing bags query.
This is because of Google Rank brain algorithm that uses AI to know the intent for the query. In this case, a boxing bag and punching bag queries represent the same thing.
This brings us to the second technique.
USE LSI Keywords to Outsmart Google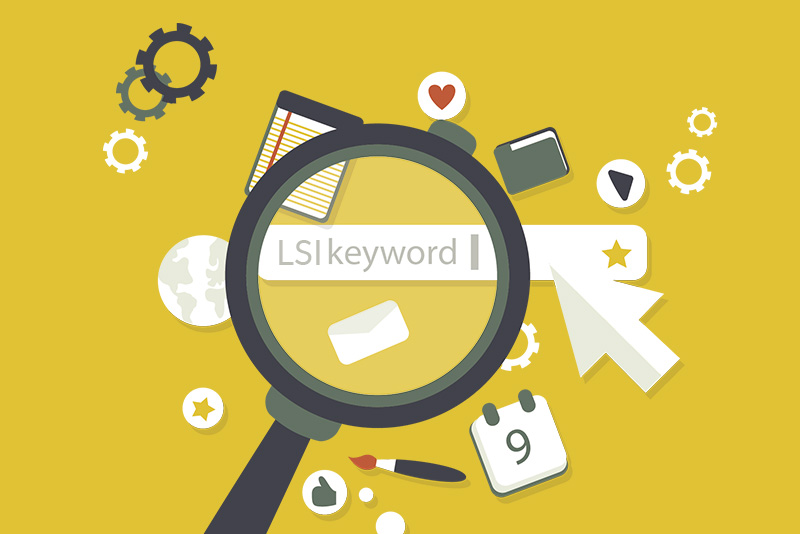 While LSI keywords are hard to find, there are tools like LSI generator, Google suggestion box, Google related searches and more. But these are not always the best bet. In fact, you shouldn't just find a keyword and start writing on it. This practice is wrong because everyone is doing it. Instead, you will use LSI keywords as Google wants you to.
This means:
Rich Snippets
Table
Images
FAQs
Statistics
Headings
Lists
These are the things that rank brain uses to rank websites higher for SEO strategies and techniques. Websites that have a proper content structure now get leverage in Google rankings.
Rich Snippets: Rich snippets are the sections that show answers in Google. For example: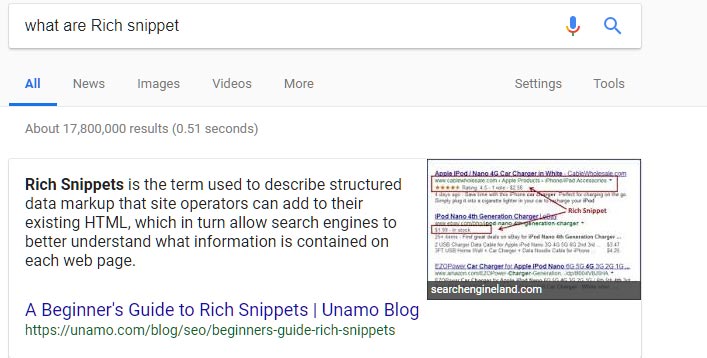 The rich snippets get information from any paragraph, table, heading, or even meta description. You never know from where Google gets this information. That's why it is important to make the content as relevant as you can.
They sometimes get data from headings or numbered lists. Check this one: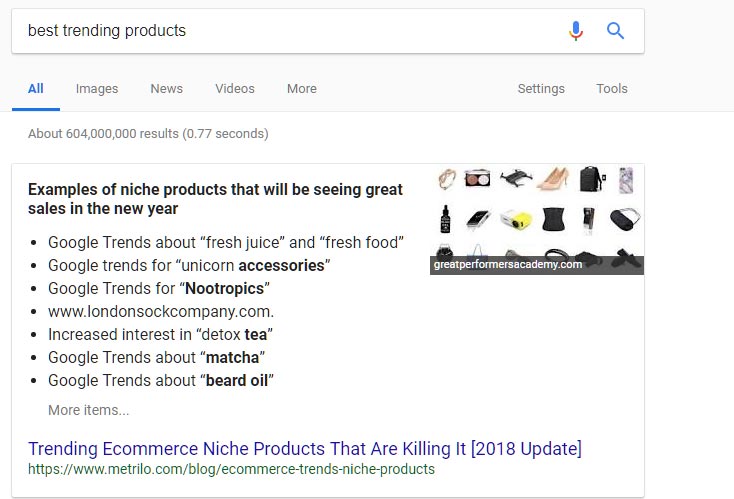 Here Google has picked all the top headings that users would want to see. So, what does it do for you?
Get Zero Ranking
It helps you get the zero rank on Google searches. All websites will go to your website instead of the number one result. Check this out. The above result has the current page position of 4.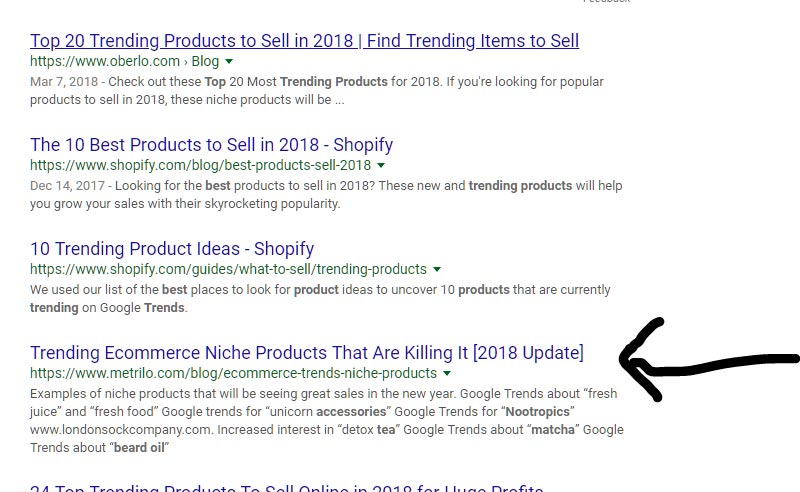 But the results would show that it gets more traffic than the one that was in the first position. Isn't that surprising? Good thing is that it opens many more opportunities for users.
How to use LSI for Rankbrain?
Latent Semantic Indexing (LSI) keywords are everywhere. While writing content, focus on:
Synonyms
Similar words
Similar meaning words
Words that have the same intention
Words that show in related searches
Note: LSI is a word relationship building algorithm that finds patterns between various words by finding and matching their meanings.
For example, boxing bag is also called as a punching bag, kickboxing bag, punching dummy, punch bag, anger busting bag and more.
You need to add these to your article instead of stuffing it with the same keyword. This will not only make the website look natural but it will also increase your credibility as the subject matter expert.
For example, the LSI keywords from related searches of Google are given below.

LSI keywords are also long tail sentences. So, we can use the LSI keyword generator tool LSI Graph.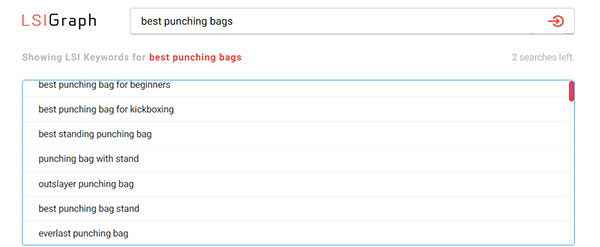 More or less same search results were obtained from both the tools.
Link to Relevant, Authority Websites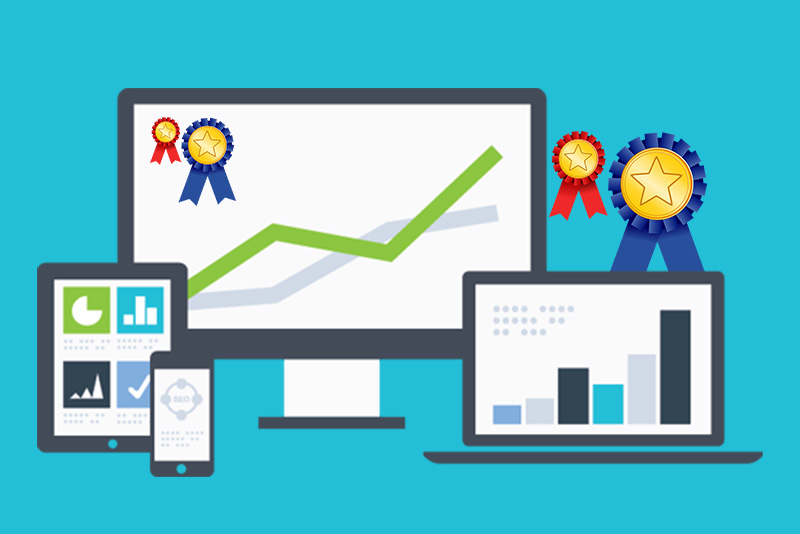 This may sound too much 2018 SEO technique, but it is kind of obvious. Everyone loves to rank higher and guess what? The best way to link higher is only by linking high-quality backlinks to your website. Every SEO expert you talk to will tell you to build links because they are here to STAY.
Consider these backlinks as a vote of confidence. The more links your website gets, the higher its DA will be. The more DA a website has the more authority it has online.
This means if two websites are competing for the same keyword, both have the same type of content and receive a good amount of traffic. Which one will be ranked higher? You tell.
The answer is: The website that interacts with multiple users will be ranked higher for that keyword. This is due to many reasons. But the main one is the backlinks it has. If it has backlinks coming from multiple high DA websites, it will have a less chance of getting deranked.
To check the DA of a website, simply use any online tool. Moz also offers DA checking tool.

The DA parameter provides the domain authority of the website. The PA tool offers the page authority of the website's pages.
How to Create Backlinks?
Find Broken links
Use Wikigrabber to find backlinks on Wikipedia. You can replace these broken links with better content that's available on your property.
Create guest posts
Reach out to bloggers and ask them that you liked their blogs and if you can write a post on their website? Most of the bloggers will simply reject your request. But some will accept it because they are looking for free content. This is how you start guest posting. Ask them to give you a link in bio or somewhere within the content.
Find partnership opportunities
You can organize partnership opportunities with other websites. Most e-commerce business in your domain will be selling things that benefit both of you. So, you can ask them to partner with you. This way you both can share each other's articles, improve rankings, and keep a consistent flow of traffic to both their websites.
Write trending content
One type of content that gets the most traffic is trending content. Simply start writing about trending content before it actually began as a trend. What does it mean? When the trend becomes famous, it will automatically give you more backlinks.
Listen to What Your Customers Speak and Use it in Content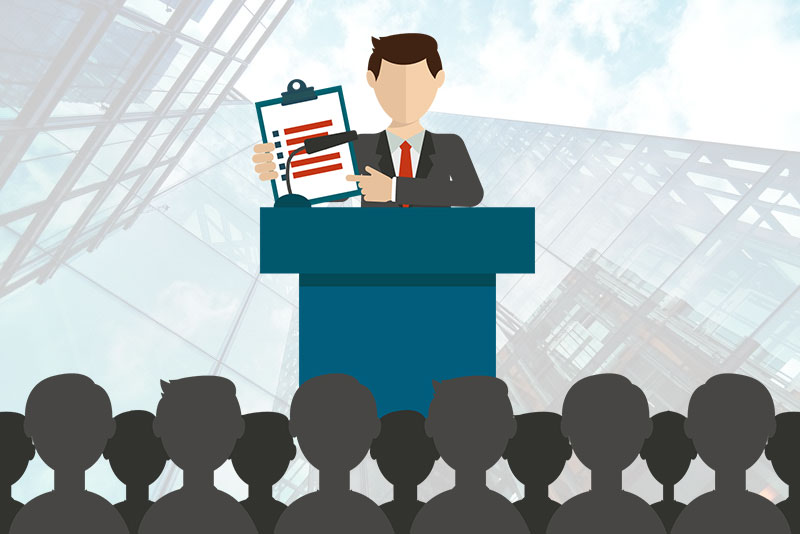 Did you know voice search is changing the way we market online? Almost 70 percent of mobile users are using smart speakers to get information. This is just the start but in 2019, searches for voice are going to increase further.
So, what you, an SEO specialist, can do to rank higher for search engine optimization strategies?
'Listen to what your customers are saying'
In simple, learn what type of words your customers use to search for information. Create the buyer persona accordingly and then target them with those words in your content.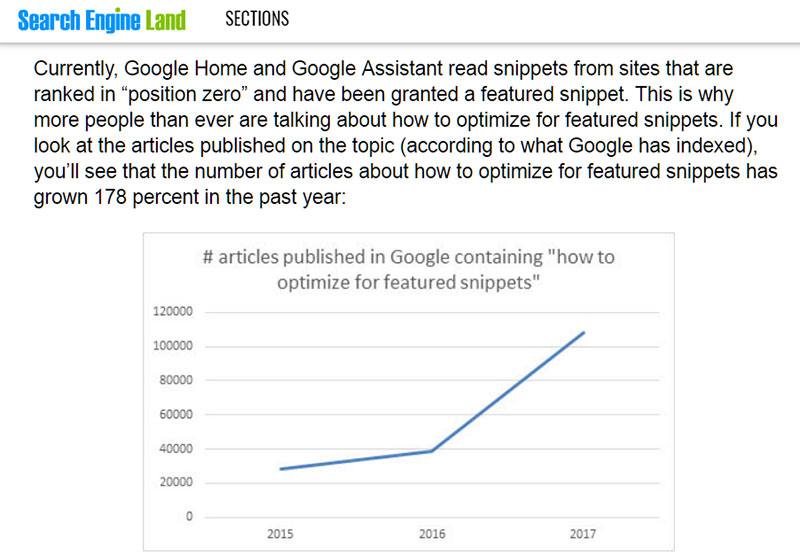 Things you need to remember about Voice searches:
Voice searches are comparably longer because they use a conversational tone. Spoken sentences have more articles and joining phrases.
These voice searches have as many as eight words on an average
Structured data snippets can help organic data in voice search because Google uses the rich snippets to answer users with smart speakers
Create an FAQ page on your blog or website that answer all customer queries that they would likely ask before and during the purchase stage.
Source: Neil Patel
Do Competitor Analysis Cleverly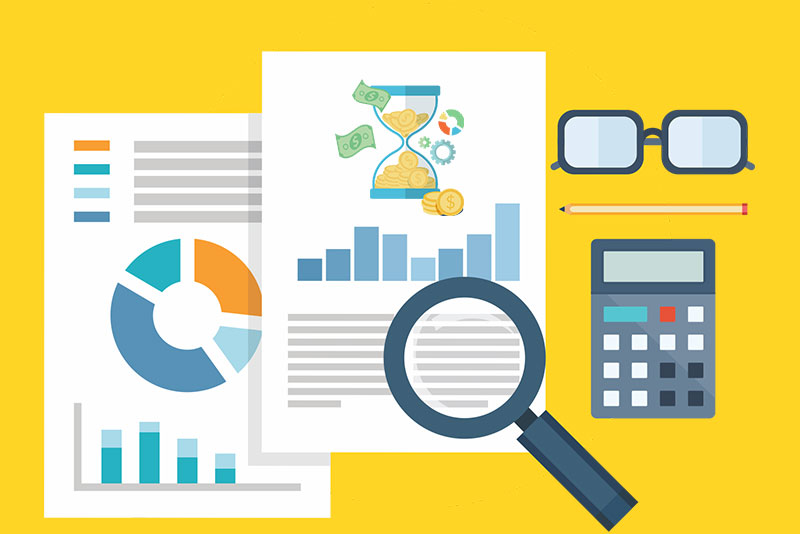 One of the best SEO techniques in 2019 to rank higher in SERPs is competition analysis. In simple words, you have to check what your competitors have done to rank for a keyword and do it better than them. How can you do that?
Identify your competitors:
Let's say you want to rank for a keyword 'punching bag apartments'. Your competitors will be the websites that are already ranking on that keyword.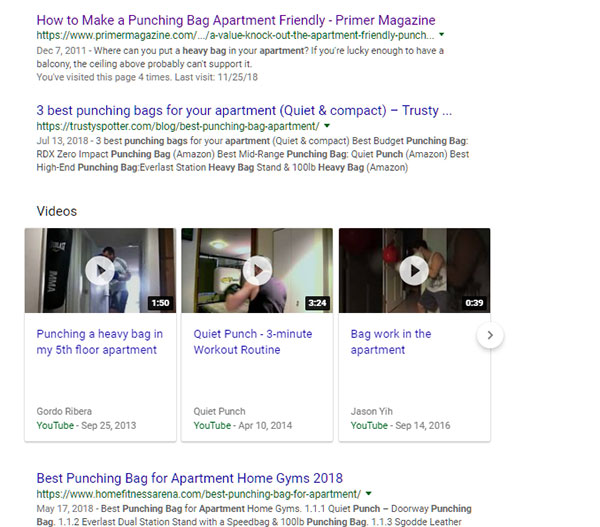 In our case, these are three websites that closely relate our query because they are already ranking for the first three positions. So, we will check them out and select the one that fits our needs.
Okay, so the third one has written the content of around 2500 words. While the first one has written the content of 828 words only.
So, how is it still ranking number one?
The answer is because of the DA of both websites.

So, now we know that homefitnessarena.com is one website that closely relates to our keyword and is easy to beat.
Find Competitor Backlinks
We will now find backlinks for this keyword. The best way to find backlinks is with backlinkswatch website.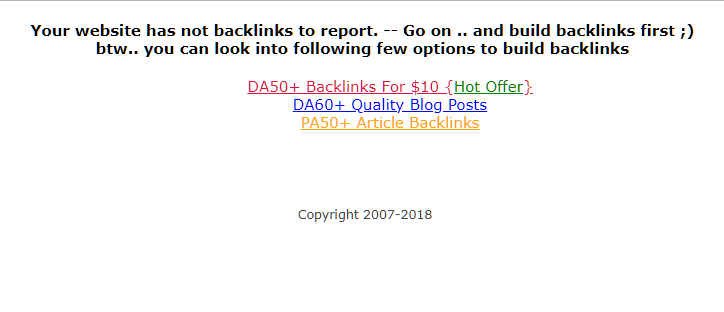 It says there are no backlinks to check. So, we will skip this competitor and search for more. This way create a list of competitors that have DA similar to yours and are easier to beat.
Conduct Multiple Technical SEO Audits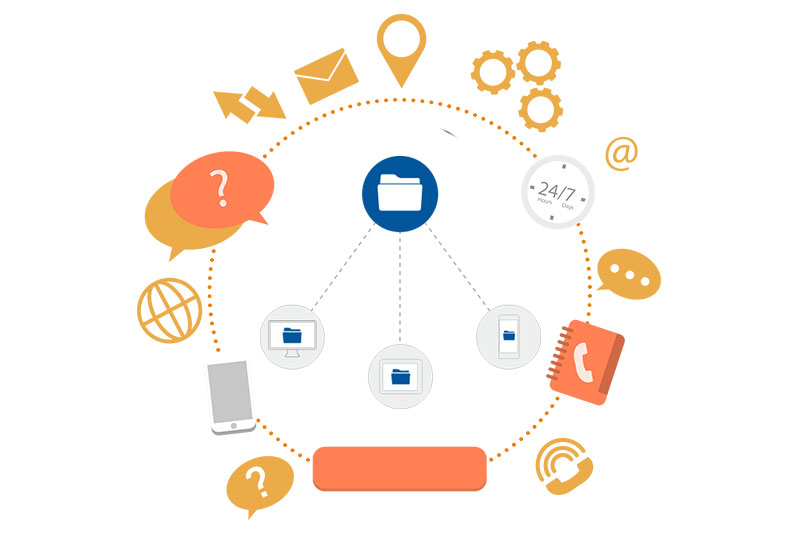 You simply can't rank for any keyword if your website is not properly optimized for search engines. So, optimize the on-page factors i.e. Meta title and description tags, headings, paragraphs, tables, images, videos.
Google uses more than 200 ranking factors to rank a website. And, some of the most crucial ones are:
Mobile optimization
Can your website load on mobile? If so, it will show up in Google searches. Now Google uses mobile first indexing. This means that load faster on mobile, these websites will get ranked higher in the SERPs.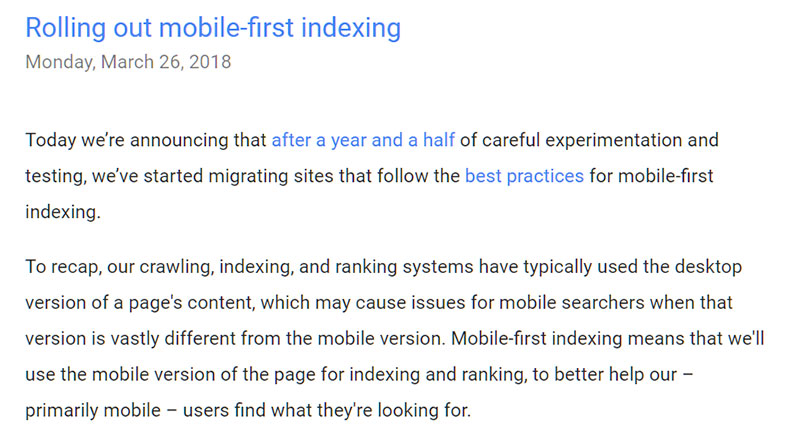 Excerpt of a post from Google's official blog
Add SSL
Recently, Google rolled out an update for Google Chrome browser related to SSL security. Now all those websites that are not using HTTPS with their names, Google shows them as 'Not Secure'.

This means people won't buy from these websites. They will think these websites are not credible. You can change that by adding an SSL certificate to your website.
Integrate CDN
One factor that affects the speed of a website is server response time. By using a Content Delivery Network (CDN) websites can decrease this time. Most CDNs are free to use, but you may have to pay some fees to add CDN to multiple websites.
CDNs can bring the page load time down to three seconds only.
Internal Linking
Create internal links within your blog. Place these links smartly so users click on them. You can have 100 internal links on each page. So, use them wisely.
The in-text links in content get the most clicks because users are reading them. They also get link juice from crawl bots. Keep this site structure for internal linking.

Focus on Content Marketing & Social Branding
Well, this is an evergreen SEO techniques in 2019 You need to step up your social and content strategy to improve the rankings of your website.
Content and social promotion can be in many ways. Let's first discuss social promotion techniques.

Social Promotion
The best way to promote content on social media is through groups and communities. You will need to create multiple ids so that you don't get a ban on your activities due to widespread promotions. Now promote the content on social media pages.
Facebook, Reddit, Twitter, and Pinterest are a few websites that offer a lot of traffic in a short amount of time. You can use Instagram and Snapchat as well. But these websites are only great for building brand awareness.
Content Strategy & Promotion
Create a blog on your website so that you can post content on a regular basis. The more content you post on the blog, the higher it will take your website – provided that you meet all the conditions of SERPs.
This is where the content strategy of your blog will help. You will need to create a content calendar and post content accordingly for best SEO techniques in 2019. Here is Neil Patel's content calendar that you can use on your blog.
A snapshot of how Neil Patel manages his content calendar
Redo Content Optimization Based On Authentic Research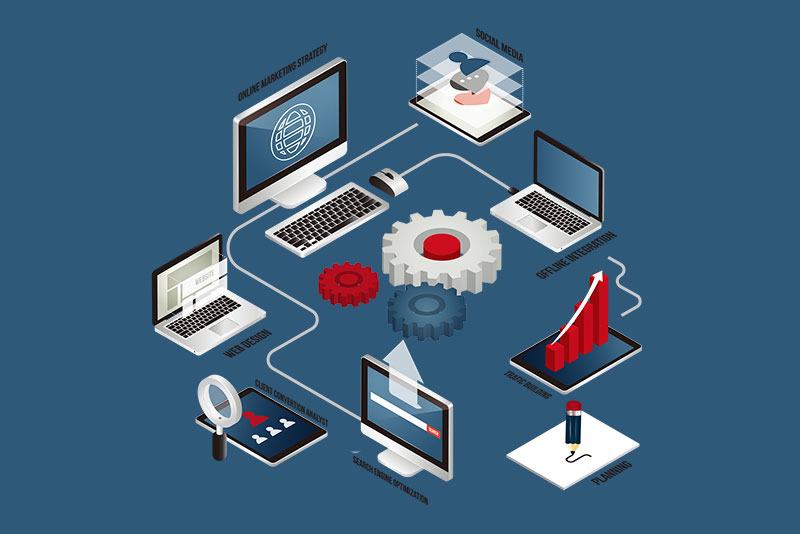 The problem with most websites is that they have content on their required keywords. But the content is not getting ranked. What should they do in such a situation?
Do content redo' of all those articles that were never ranked. Also, create a list of all topics that were ranked but have recently lost the rankings recently. Now, you can create redo's about these posts.
If you think the keyword you are targeting has already many high DA websites ranking for it, then simply change the primary keyword.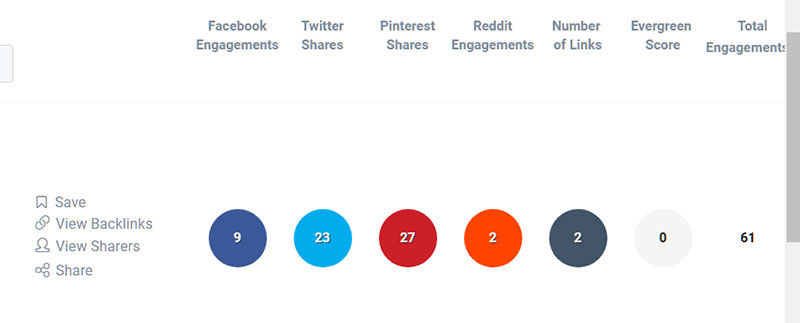 You can check the engagement rate of each blogpost you have. Buzzsumo offers free site monitoring feature with limited searches. This way you will know which blog is performing well and which blog needs your immediate attention.
Find Featured Snippet Opportunities
Ranking for featured snippets is one of the best SEO techniques in 2019 to get more opportunities to rank website in SERPs. If you are not sure how to go about that simply search any term on Google.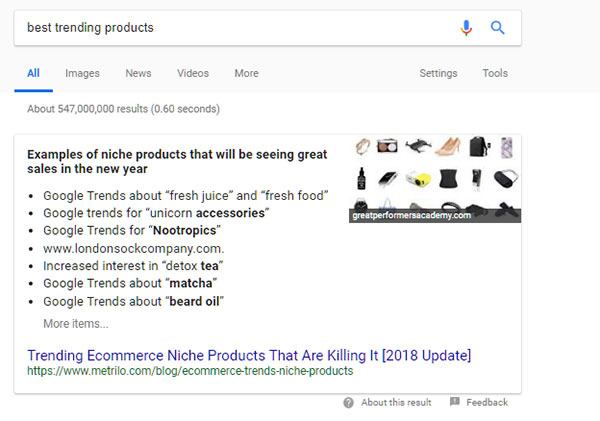 This is a rich snippet for the keyword 'Best Trending Products'
This is the answer box. Most people now prefer to use the answer box because it also has many questions available.
Improve rankings by adding tables, graphs, pictures to your topics
Add optimized page content and try to create FAQs sections on your websites
Get keywords that show up in the people search box and Google related searches to create content for these keywords.
Use All Aspects of SEO in Your Business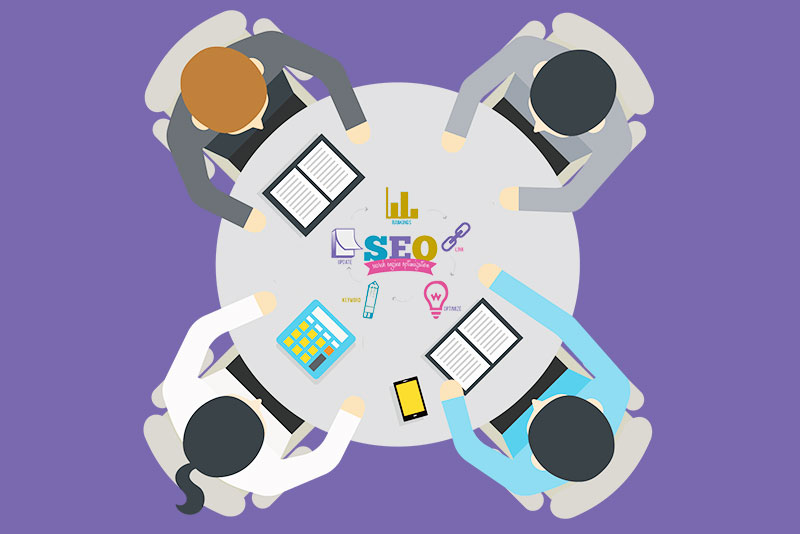 In 2019 one thing is going to change for sure and that is the SEO optimization of each platform. Take any platform, and you will have to optimize it for SEO to get space in the SERPs.
Youtube, Amazon, Google Play, Apple App stores, all these are just some platforms where you will have to optimize yourself to rank higher. The same is true for social media websites where you can't get noticed without creating a little fuss.
SEO has evolved in the right direction and off page SEO techniques in 2019 aren't just a norm in the upcoming year but a necessity.
Final Word
Whether you are a site administrator or a digital marketer, now that 2019 is upon us, these sure-fire organic SEO techniques in 2019 are some of the best ways to optimize SEO content for your websites.
We have tried to make this SEO tips and tricks guide as detailed as possible, but to err is human, so if we made a mistake, simply let us know.