Our customers know how much we care about the quality of the services we provide – and thanks to them, we have been named a Clutch Leader in marketing and advertising.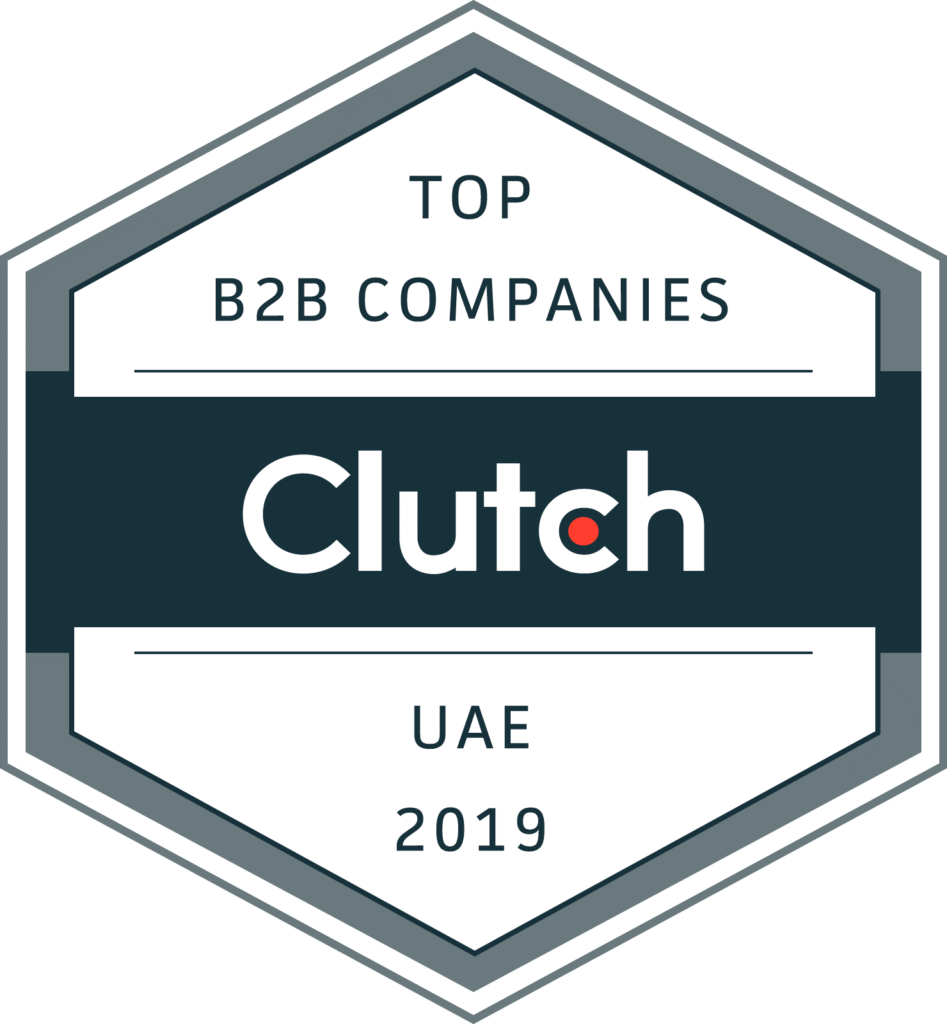 As part of our work in advertising, our team specializes in SEO, web development graphic design. Whether or not you're in the UAE, if you're looking to increase the visibility or aesthetics of your company online, we're the company for you.
Clutch is a prominent B2B ratings and reviews website on which we have a perfect 5-star rating. Their site provides in-depth, case study-like content based on interviews conducted by their business analyst team.
We're very excited to have been named in their yearly study on the best service providers in our industry and look forward to the increased attention to our hard work that it might afford!
You can also read our reviews on Clutch to find out more about the successful projects we've completed in the past. One of our most recent reviews details what it's like to work with our team: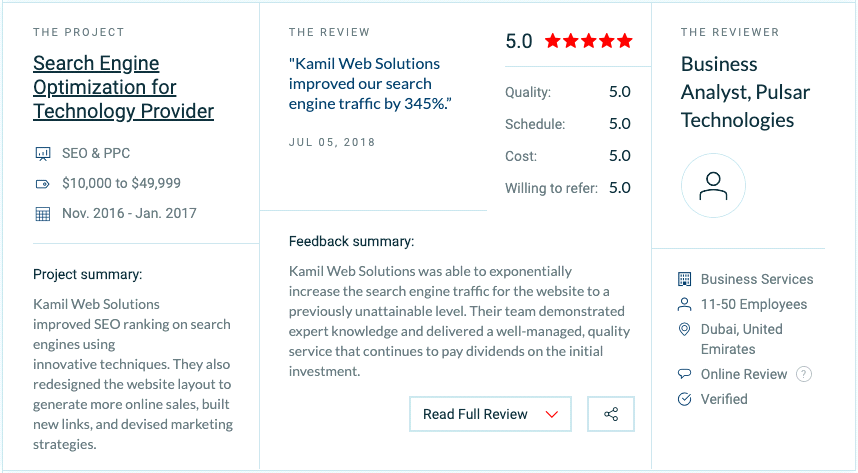 "Their strategies of conversion rate optimization and website customization using SEO guidelines were notable," their analyst explained, also praising our "project management" and calling us "very professional."
Alongside Clutch's main site, we are also displayed on The Manifest, which details top marketing and web design agencies based on location and market segment. On Visual Objects, Clutch's sister site, you can find images of design projects like ours that highlight the more creative side of these services.
We want to say thank you to Clutch for this honor! We are grateful for their recognition and for the help their platform provides to us and our customers. If you are looking to take your company's SEO ,web design services, social media marketing services, apps development to the next level, we would love to hear from you!