The definition of SEO is so simple, yet at its core, it is a melting pot of facts, findings, myths, and unknown things that it gets hard to define:
What is white label SEO?
You might define it as:
The practice to make a website rank higher on SERPs.
Everything we do ON AND OFF the website to enhance its visibility.
Something that involves a lot of tactics to get more traffic, awareness, and  credibility.
Yes, SEO is all this.
But what if I say that no matter how long you have been in the SEO, there are somethings that you might still don't know?
Every day Google rolls out many big and small algorithm changes, and you have no choice but to:
Accept
Adapt
Employ
…them.
So in this turbulent situation where everything is spinning in a circle, it isn't hard that you miss out on a few facts while keeping an eye on others.
Don't worry! Here I have come up with a few things about SEO services that you might not know before:
1.    SEO Takes Time to Work
SEOs are not magicians, and SEO is not a magical mantra that will push your site to the top within a few days.
Put any search query in the search bar, and you find hundreds of search results for a single keyword.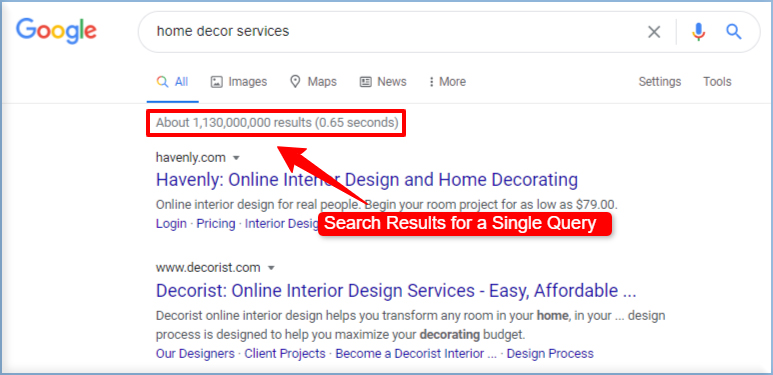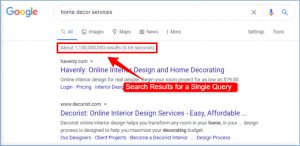 It means that you are fighting with such a huge number of sites to come on the top.
I hope you don't think that it is easy because it really is not.
Even if you hire the best SEO company in UAE
, it is still not guaranteed that you will get results immediately.
Affordable white label SEO services are not about getting a few links and sparingly adding target keywords in the content.
After that, you can't sit back, sip your coffee and see your website shinning on the top of the search results.
The world of SEO has become way more complicated than what it was in the initial days of Google.
Now Google analyzes multiple factors, more than 200, to decide the fate of your website.
On top of that, competition is getting furious on SERPs.
According to the Small Business Administration, around 30.2 million businesses got registered in 2018, only in the U.S. It is now 2020…
You can judge by these numbers where the competition is going.
Amidst this chaotic scenario, it is not easy to turn tables within a few days, even if you hire the best SEO agency in UAE.
So be patient, and open the faucet. Slowly, things will start working for you.
2.    SEO is a Continuous Process
SEO is not a once-in-a-lifetime effort.
You have to keep the SEO plugged in if you want to stay in the game continuously.
Fetching top quality backlinks, writing valuable content, and working on the technical aspect of the SEO is not the end of the game.
That's why companies keep a specific amount of budget for SEO marketing.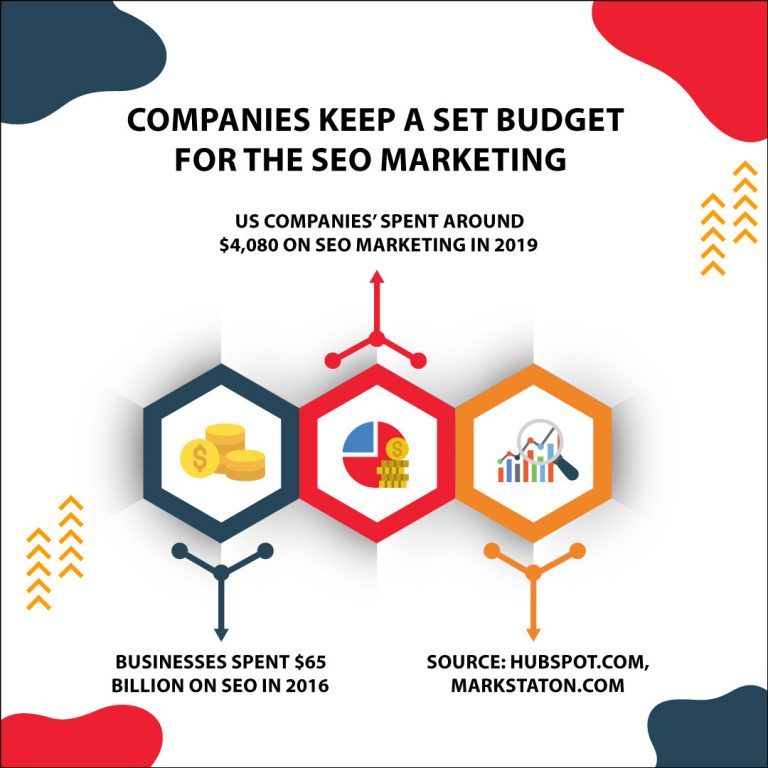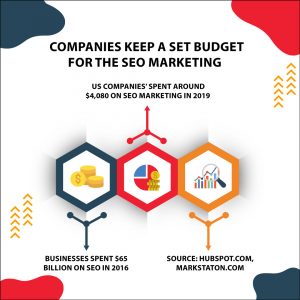 Businesses spent $65 Billion on SEO in 2016
US companies' spent around $4,080 on SEO marketing in 2019
Source: hubspot.com, markstaton.com
There are various reasons why companies need to keep SEO services company in dubai in their loop…
Google keeps on changing its algorithms
Your competitors are always trying to surpass you
You need to keep on feeding your site with new content
You do modifications on your site
These are just a few reasons. There are many more small and big reasons that make SEO a must-have ingredient in your marketing budget every year.
3.    Google Doesn't Hate SEO Services
If you are like many others, you would have been thinking that Google hates the word 'SEO.'
And all those people who are doing SEO are actually playing against Google by ditching it.
Well, you are not that wrong if you have been thinking like this because that's how SEO is projected everywhere.
On top of that, various examples of Google penalties against black-hat SEO practices have made things more complicated.
In fact, some naïve dudes also end up thinking that expert SEO services are not the right thing for them.
Yes, Google hates SEO, but if it is done through black hat SEO practices.
Google is okay with white hat SEO practices.
Don't believe me?
See it yourself what Google is saying:


So Google is not forbidding you from hiring SEO consulting services Dubai. In fact, it is explicitly saying that it can improve your site.
However, Google does warn you to save yourself from buying any SEO service that is based on wrong practices.


So Google asks to avoid three bad SEO practices:
Overly done SEO marketing
Practices to manipulate and trick search results
Violation of Google's right SEO guidelines
If your SEO consulting company Dubai is not doing any one of them, you are good to go.
4.    SEO is a Practice, Not a Trick
If your previous SEO service provider has been saying you to:
"add more keywords to the top of the content"
"get links from article forums"
"put more content no matter what it talks about"
… then no wonder that you consider SEO as a trick.
But we have already talked that Google hates tricky SEO practices and these 'TRICKS' can actually devalue your site instead of adding any value.
The real SEO and SEM services are surrounded by practices; genuine efforts to make your site rank higher.
Just like any other effort, it is time-consuming and doesn't bring results out of thin air.
You have to work on multiple factors to bring the desired results: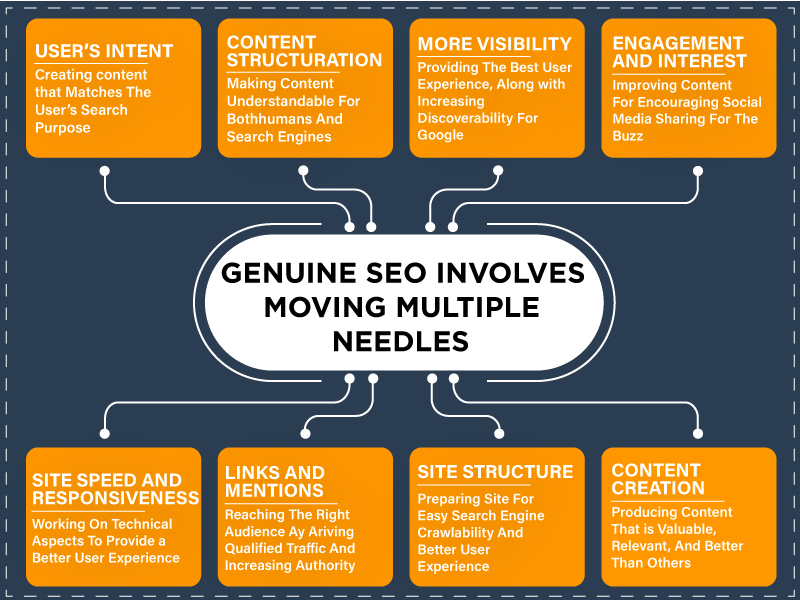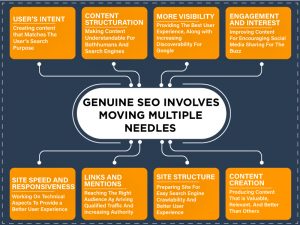 So SEO is not a trick that starts with Abracadabra and takes your site to top.
It is a long journey that includes many stages and techniques to achieve the desired goals without falling into a ditch.
5.    Google Analyzes User Engagement for Ranking
How searchers interact with your site has long been Google's key focus point.
If you have an awesome backlink profile, amazing content, but somehow, you have decreased CTR or increased bounce rate, Google will shove your website down.
You need to understand that Google is a business, and just like other businesses, it values what it customers want.
If its customers are not falling for the search results, it means you are not valuable for that particular search query.
That started happening after Page Rank's boom in which Google started considering the user's intent as a ranking factor.
And that user intent is determined through CTR and bounce rate.
In an industry study, SEMrush analyzed the top ranking factors. And that's what they found: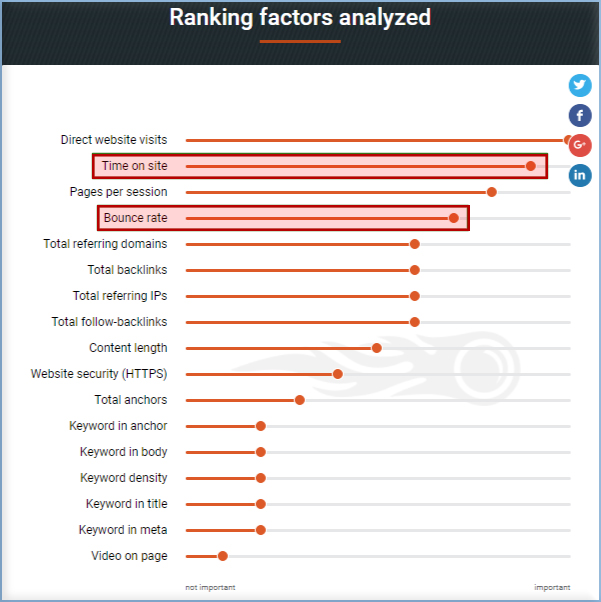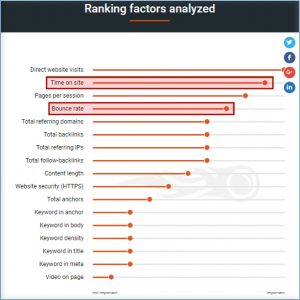 User engagement is among the top ranking factors for ranking.
6.    Google is Intelligent, so is its SEO Analysis
Google has become way too smarter to find your nature of SEO services company.
Google is okay with natural links – genuine natural links, not those that seem natural.
If you don't know, Google uses multiple factors to find out if a website is getting a natural link or not.
Some of these factors include, if…
The anchor text is editorially placed
The anchor text is surrounded by the relevant content
The site is getting links from diverse sites
The link is going to multiple site pages
The link is coming from a relevant site
If you are getting such links, you are safe to go. If not, you are in a bad position.
So be aware of Google's intelligence because it analyzes your SEO practices way more carefully than you think.
This also leads to the significance of your selection of SEO services.
Listen to Google when you are selecting custom SEO packages for ranking.

7.    Ranking Can Fluctuate – Don't Panic
While reading point number 7, you already know how Google plays with its algorithms.
If you are ranking on the top today, this might not be the case tomorrow.
Even the best SEO digital marketing company can't save you from this fluctuation that erupts due to Google's playtime.
Because it is out of everyone's hand.
So don't panic. What you can do is to start working according to the new update, Google has shoved yours away.
If you are full-filling other ranking factors, like good quality content, better user experience, and have a good backlink profile, you will start ranking again.
It might take some time, so stay calm and keep working on your SEO – the right way.
8.       Not All Links are the Same
If you think that getting a link is the only purpose of backlink efforts, you need to relearn the art of backlink building.
The purpose is to get a quality link, not just a link.
Google gives more attention to links coming from a high domain authority site than a link coming from a low domain authority site.
The reason is simple:
Google considers links as votes. So it is understandable that Google gives more weightage to high-quality site links rather than that is itself struggling to get Google's attention.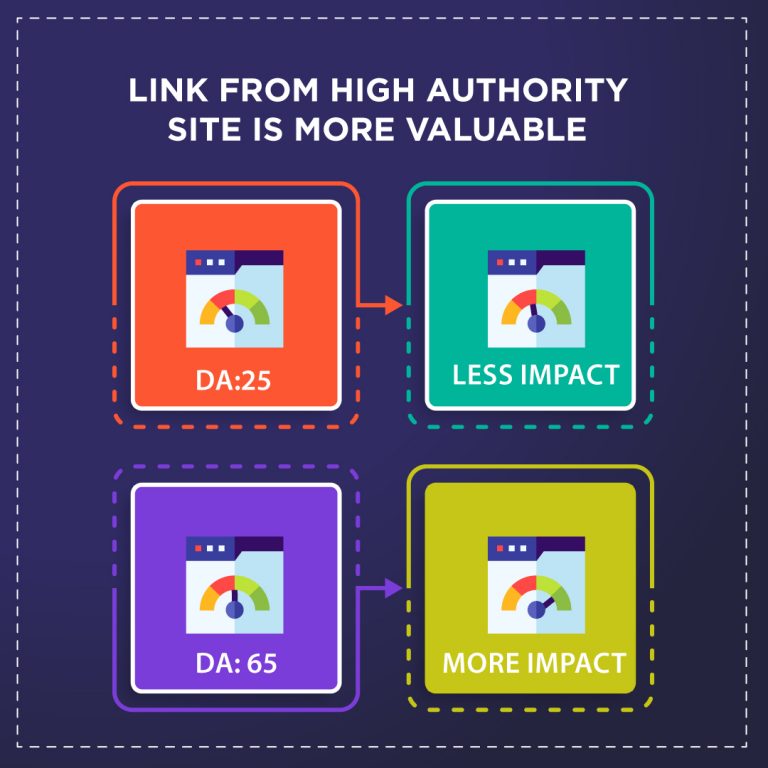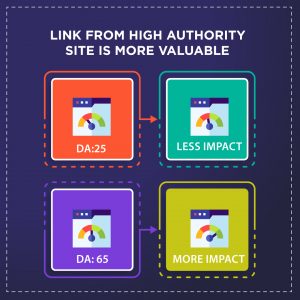 So your focus should be to get quality links from different sites rather than poor links.
9.    You Can Do SEO on Your Own
Okay, now, this is a very debatable thing.
There are always two groups in this debate:
Group 1: You can learn basics online and do SEO on your own.
Group 2: You need an SEO expert to get the best results.
Now, both groups are not wrong. They all are right.
If you are a small business or home startup with not much fuss, you can try wading your way on your own.
But do you really think that basic knowledge will be helpful to fight giant agencies that spend hundreds of dollars on professional SEO services?
On top of that, SEO is a huge fuss. You can't handle everything like a one-man army.
You can work up to keyword research, content writing, meta description writing, and adjusting keywords, but this is not all SEO has to offer.
There is technical SEO.
There is a campaign analysis.
I mean, there is so much to look after that if you think that you can do SEO on your own without any expert touch and still win the race, buy yourself a coffee.
You need to wake up.
In fact, Google also says that you should hire an SEO firm – as soon as possible.


So instead of wasting your time by trying SEO on your own, hire the best SEO company for better results.
Keep your DIY hobby for other things. Maybe, home décor would be a better option, not SEO.
10.     Top Keywords Are Not Always Your Buddy
If you are offering SEO service, you will like to target such keywords:
Best local white label SEO services
SEO service agency
Best SEO providers in Dubai
Top SEO agency in Dubai
… and more similar top and best things.
But you can see that they are very competitive keywords, and it isn't easy to rank on them because everyone is fighting for them.
What if I say that you can get better results by targeting other keywords than sticking to top keywords?
You can go with long-tail keywords that might not have high search volume but…
They are easy to rank
Have a higher conversion rate
You get specific traffic
They help in getting a new audience
So until now, if you have been hearing that targeting the main keyword is your way to go, you have missed the cherry on the top.
Your basic purpose of SEO is to get more visibility, not to conquer a territory.
So if long-tail keywords are bringing more benefits to your site, why go for top keywords that are pushing you down in the pit of SERPs due to higher competition?
11.  Google Loves Quality Content, not Just Content
We have been hearing that…
Content is king.
Google loves content.
Fill every bit of your website with the content.
Content will move Google in your favor.
Yes, content will do all this. But only if it is high-quality content.
If your pages are filled with 3000 words, but they provide no value to readers, that is just clutter for Google.
You need to know that Google's algorithms have made it very easier for Google to understand what the content is about and where it should rank.
So write content that:
Provides value.
Is free of mistakes.
Is unique and engaging.
In fact, you shouldn't be doing anything that falls into any one of these Google guidelines.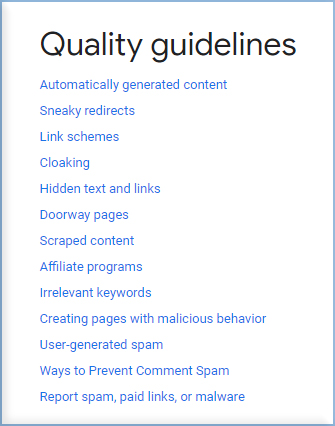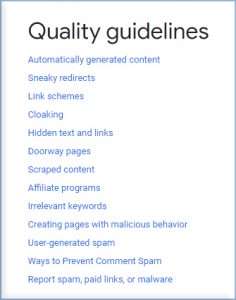 So, again, content is king, but if it is really presented as a king.
Otherwise, it can make your site a beggar.
12.    You Can't Combine Affordability and Effectiveness in One Place
Is an SEO service cheap?
The answer is 'yes' and 'no.' It is cheap if you are not ready to bring money out of your pocket. So you can easily find freelancer SEOs.
But will they bring the same result as an expert SEO agency Dubai? The answer is 'no.'
Freelancers usually have…
Less resources
No dedicated team
No required tools
So it is hard to get the best results.
That's where you need to hire a local SEO company in Dubai. But for that, you will also have to spend some money.
IMAGE 11: Make an image that is based on the same data
So practically, it is hard to bring affordability and effectiveness on one page.
But if your SEO works out in your favor, you will get the best return on investment. So this isn't a bad deal then.
13.    PPC Ads Have Nothing to do With Search Rankings
Whatever you pay to Google for a PPC ad, it is just that.
Google doesn't take any bribery and focus on user experience to rank a site.
So your PPC ad has nothing to do with your search rankings.
Don't think that if you have given some money to Google for PPC ads, Google will give you some favor in organic search as well.
So if you have been thinking that your PPC ads are part of your SEO efforts as well, you need to think again.
Both are separate things, and unfortunately (but it is true!), you have to allocate budget for them separately.
Nothing leads to another one here!
14.   SEO's Focus Should Not be Ranking
You might be thinking: Eh… what kind of statement is this?"
If you are doing SEO, it means that you are looking for better rankings; how come your focus can't be this?
Well, yes, we want SEO to give our search visibility a boost. But when we center our reliable white label SEO services on this point, that is when things start getting wrong.
Instead of focusing on getting a higher ranking, you should think…
How to provide a better user experience?
How to make things easier for Google to understand and acknowledge you?
How to create an edge over your competitors?
How to make SEO strategy effective after combining the above points?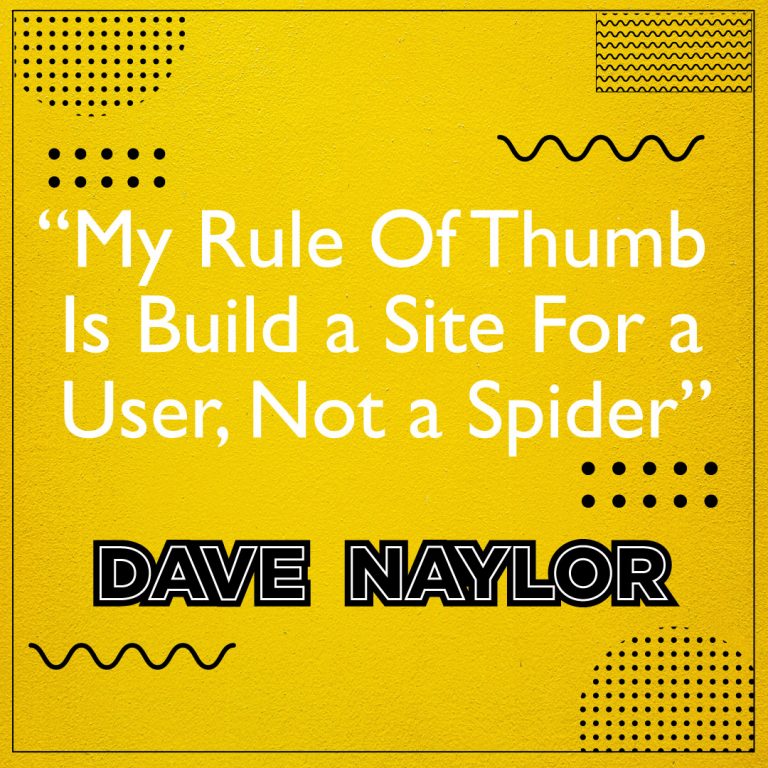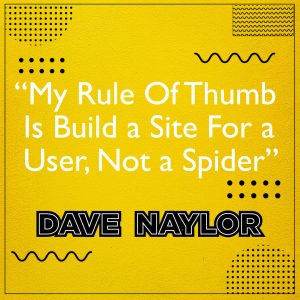 Once you start thinking from this perspective, the ranking will automatically come as a perk to you.
15.   Keep on Working, Slowly Things Will Workout
Once you decide to dive into the world of SEO, you need to hold on to two things:
First, be consistent.
Second, hold on to patience.
You will not get results without both these things as SEO doesn't occur overnight. You need to continuously keep on putting efforts to make things start working for you.
Initially, you might think:
This is all useless.
SEO is really dead.
Nothing is working.
White SEO practices are not working, shall I give a touch of black hat practices to SEO strategy?
But dump all these thoughts because even when nothing appears on the front, things start working internally. It is just that it takes them time to come on the surface.
Remember? You are fighting against hundreds of websites, and it includes already established giants as well.
Keep patience; things will come your way.
Conclusion
It has been more than three decades that Google entered the world of search engines (to shake the world!).
But still, Google somehow remains a mystery for us.
Significantly, SEO is always like a deep-sea; no matter how much you know about it, still, you don't know how much is left.
So there isn't any wonder that all the above-given facts were new to you or were once part of your confusion phase.
Just like SEO is a continuous effort. Similarly, learning about SEO is also a continuous process.
Keep on digging out the world of SEO along with sticking to it because there is every time something new going in Google's zoo.
So keep a check…