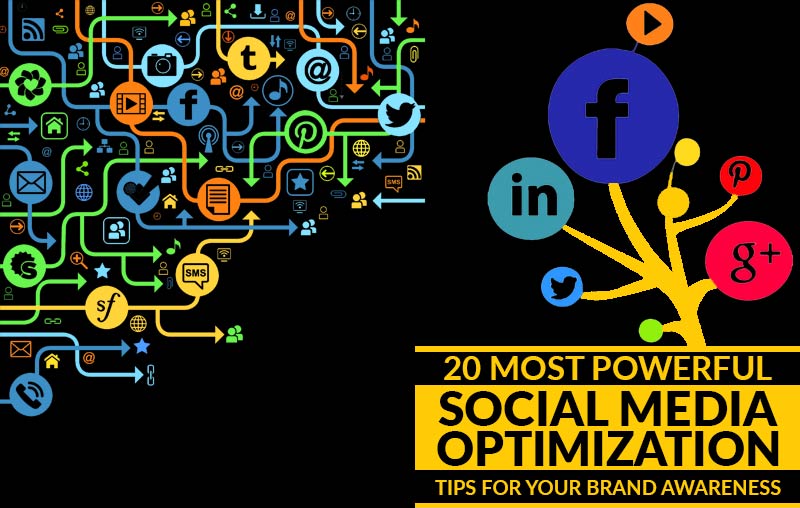 Imagine this. You love cooking. Your dream is to become a top-chef of the country one day. You have spent three years in learning baking. Your family loves what you bake. Your friends call you up when someone is celebrating a birthday. You are passionate about baking. In short you are a brand. Some people know what you do, and they come to you when they need help with baking.
Now consider this. Everything is same but this time you don't tell anyone that you can bake, or you love baking. You bake things and eat them yourself. In this scenario also, you are a brand, but you haven't used any source to create brand awareness.
Why Do you Think Social Media Optimization in SEO is Important?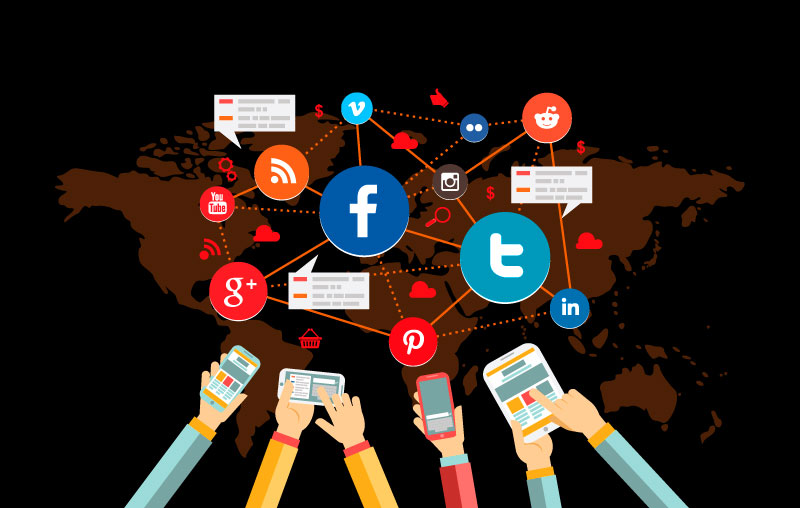 According to a study done by AdWeek, more than 61% of the people will simply choose to unfollow a brand if the content is outdated or not interesting. And around 45% of the people will leave the brand if the brand is self-promoting a lot. And finally, 20% of the people will quit the brand if the content is repetitive.
We've interviewed top-notch marketers and they all share the same belief system. Despite all the buzz out there brands still don't know how to build social media presence out there. With huge budgets in their pockets brands are not using modern social media optimization tools fully for their advantage.
Brands are now looking for strong social media optimization tips to spread their message and reach as many people as they can with the power of social media. The good thing with social media is that it is a platform with which brands can connect with their customers
Here are 20 tips, basically, social media optimization tips for beginners which can help you get ahead on Google search result and give something to your competition to worry about it.
1. Start With Relevant KPIs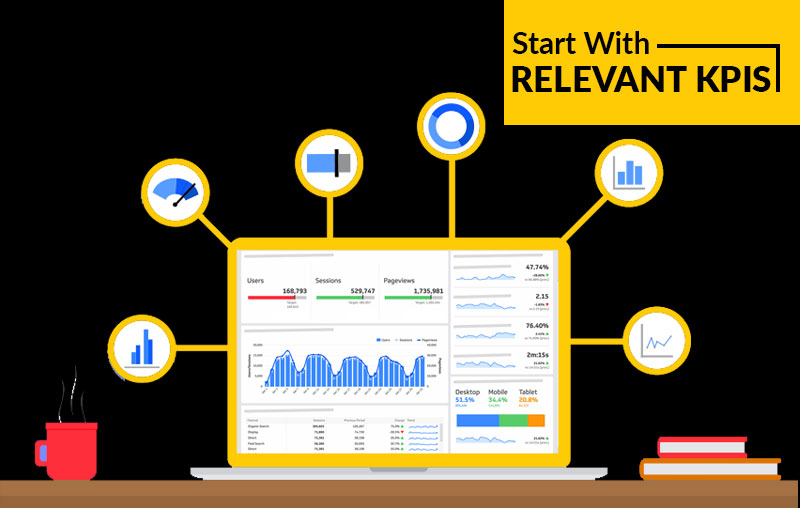 Success is different for everyone. Some consider getting more leads a sale while others consider brand recognition is the real deal. How do you measure success?  What are certain activities that can help you define success for your brand?
For the most part everyone knows why they are doing what they're doing. But, sometimes with so many things working simultaneously it's difficult to keep track of the KPI for each task.
Here are some tips which can help you create the perfect KPI for your business:
Before you launch a campaign, or an ad think how will it impact the audience?
Will this affect your ranking, or you want to generate traffic on the website?
Benchmark your KPIs and see what is helping your brand grow.
Be clear about how will you analyze the KPI matrix and how you will improve it?
Knowing is the first step towards improving anything. If you want to improve anything start with something that can be measured easily and at the same time do something beneficial for your brand.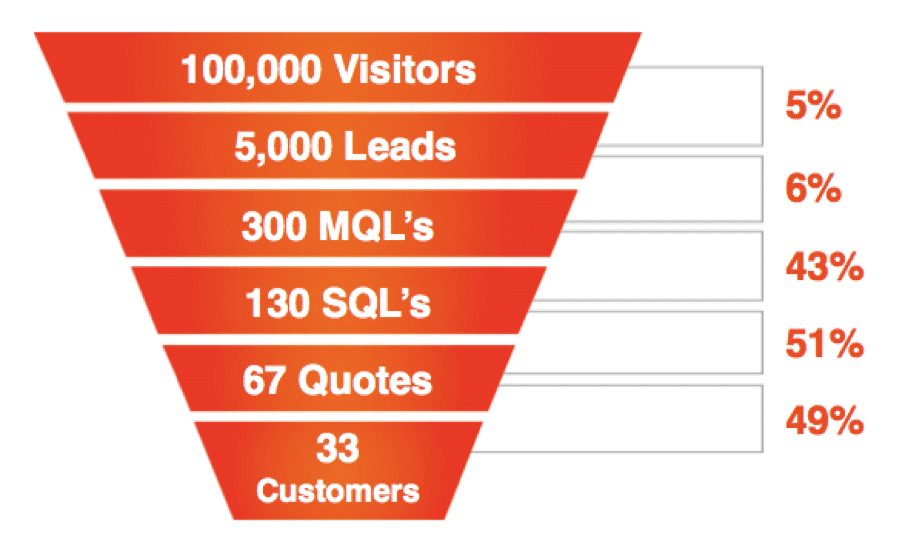 2. Know The Audience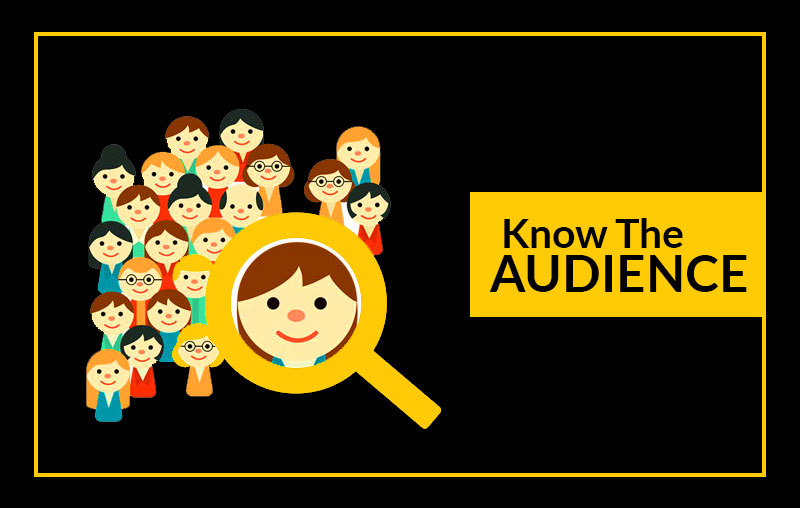 Time and time again it was concluded that knowing about the audience is vital for your success. Here is why knowing your audience will give you better ranking in your SEO search result:
By segmenting your audience, you will be able to figure out the interests and behavior of your audience.
The insights that you get about your audience will help you to create a better version of the content. And you can personalize the content for your audience.
You will be able to engage the audience on a much deeper level.
You'll be able to know what the right medium of your audience is and then you can work on that medium to connect and sell the users what they are looking for.
3. What is The Right Time to Post?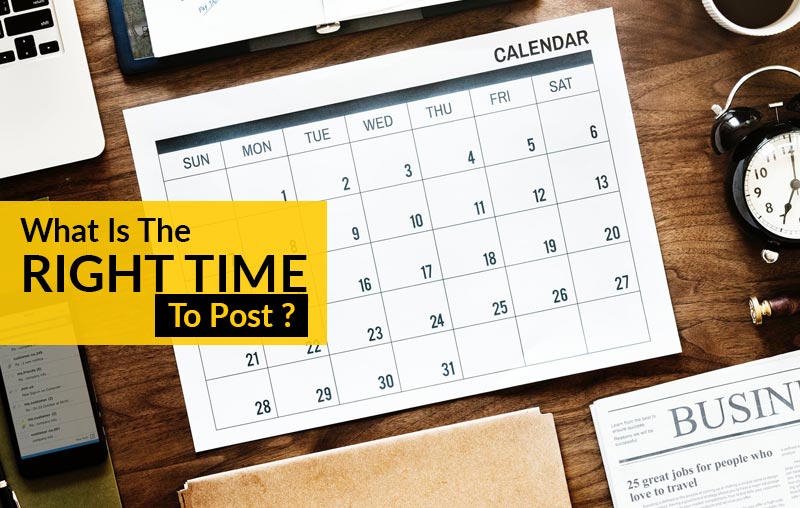 Every social media medium has its own importance. You cannot judge your customers if they prefer to use one over another.
But as a marketer you need to stay focused on when your potential customers come online or where they look first when they need to buy something.
To ensure that you reach your customers, here are some things that you need to consider if you really want to stand out from the crowd.
Use an analytics tool like Google Analytics to find the right time to post on social media.
Email is a great medium to know when the customers are coming online and how you can capture their attention to sell them anything.
Figure out your top performing posts and post them on the time when users are eager to get something from you.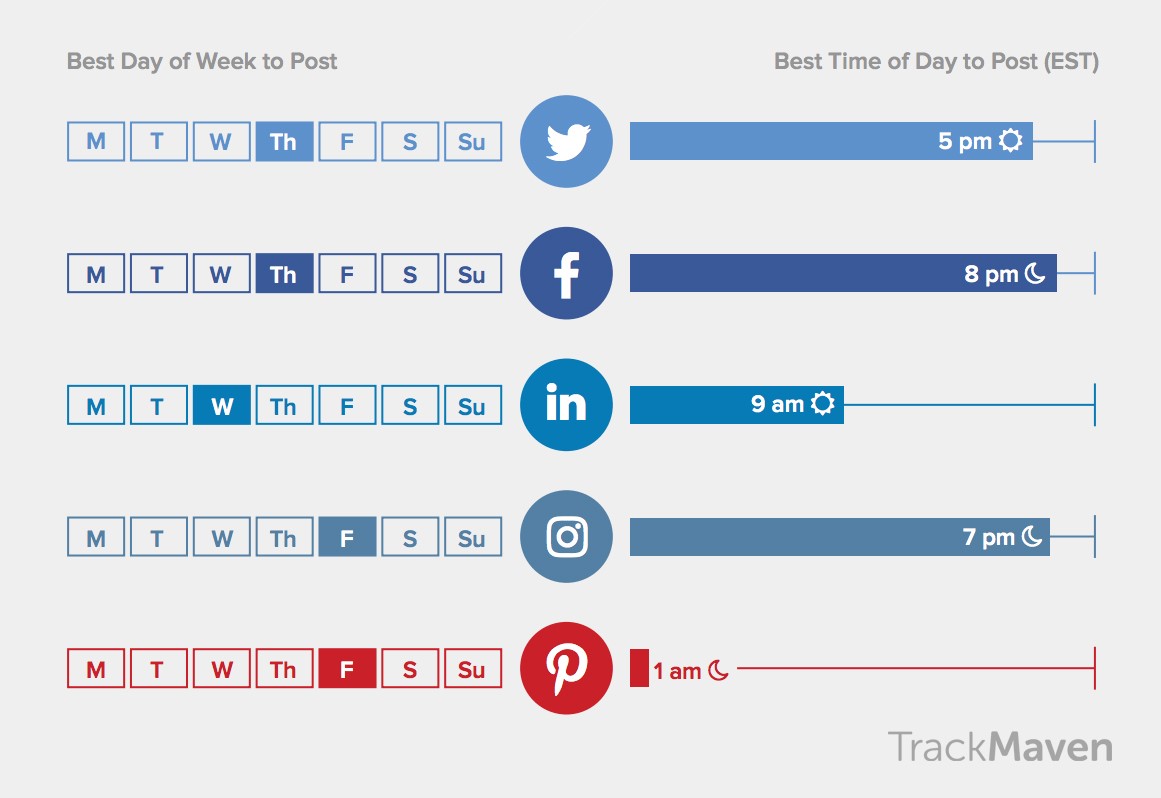 4. Use The Power of AI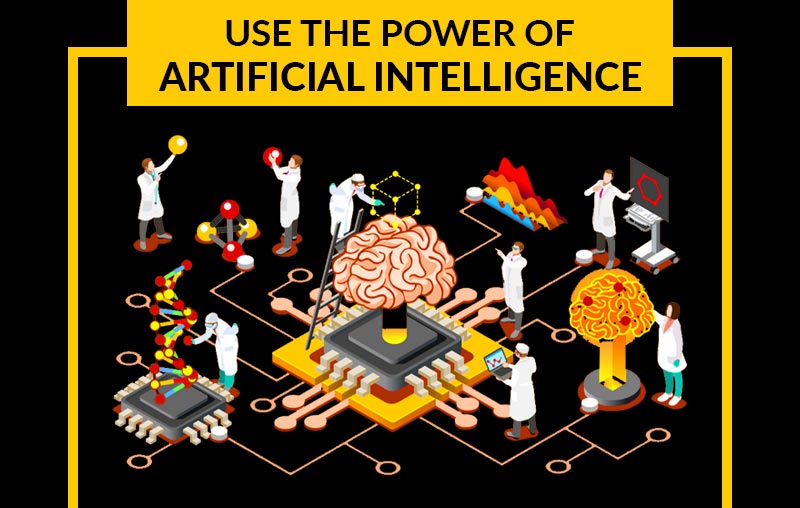 Once you have that budget under your sleeves you now must figure out a way to boost the posts so that you can outhustle competitors and get ahead of the competition.
You might have figured out that some of the posts are boosted by some marketers while others prefer not to boost every post. But it's important to identify and categorize which posts to boost.
The AI of social media platforms prefer to boost paid posts. This means you need to spend some money if you want to get the post out there.
You need to be careful if one of your posts is getting a negative comment. This might compromise the budget that you're spending on social media.
Some of the posts might get higher engagement than others. Analyze posts. The text, the photos, and the CTA. Which element stood out and made the difference?
5. Marvel your Social Media Campaigns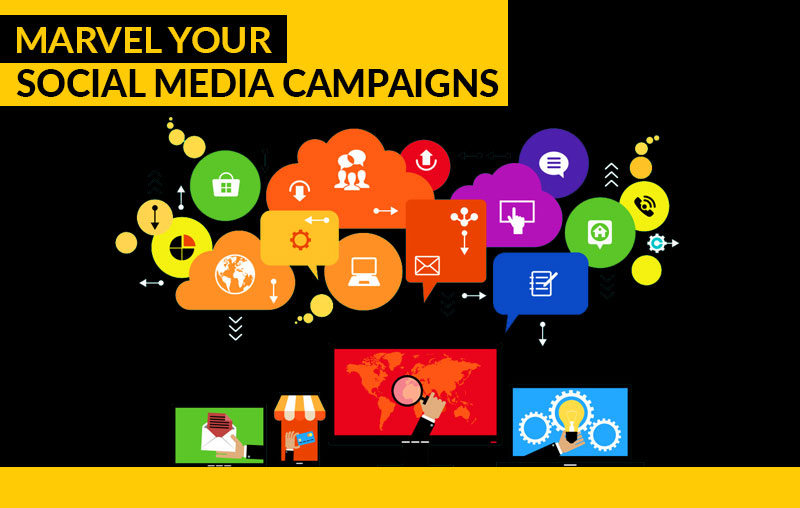 Social media is an ongoing process. If you don't marvel the modern Social media optimization tips for businesses, you will be left behind. If you want to succeed as a social media strategist, you need to analyze the social media campaigns that you are producing.
Here are some tips to tune your social media campaigns and get the most from them:
Don't wait a week to analyze the results.
Automating the social media campaigns might be good but if you don't analyze every aspect of the campaign how it will benefit you.
Picture what are the activities that are getting most attention.
Figure out why these activities did good and how you can make the most of these activities.
6. Grow Your Followers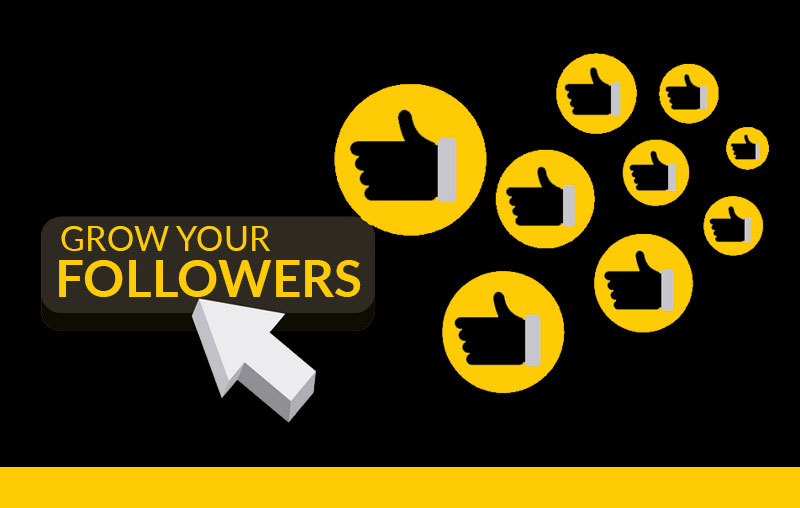 "If there's one reason we have done better than of our peers in the Internet space over the last six years, it is because we have focused like a laser on customer experience, and that really does matter, I think, in any business.
It certainly matters online, where word-of-mouth is so very, very powerful." ~Jeff Bezos
When you start using social media for your benefit, it will be good for your business. What you need is to gather around the followers and convert them into raving fans.
When you capture the attention of the fans, you'll be able to get your followers to purchase anything from you.
Here are how you can connect with your followers more:
Answer to every query that customer ask from you.
To get your followers like you, you must give them something which they can stick.
Post of times where there is a lot of traffic and you'll get more followers.
Check out what is trending and post that more to gain followers.
7. Use The Relevant Keywords in Your Social Media Posts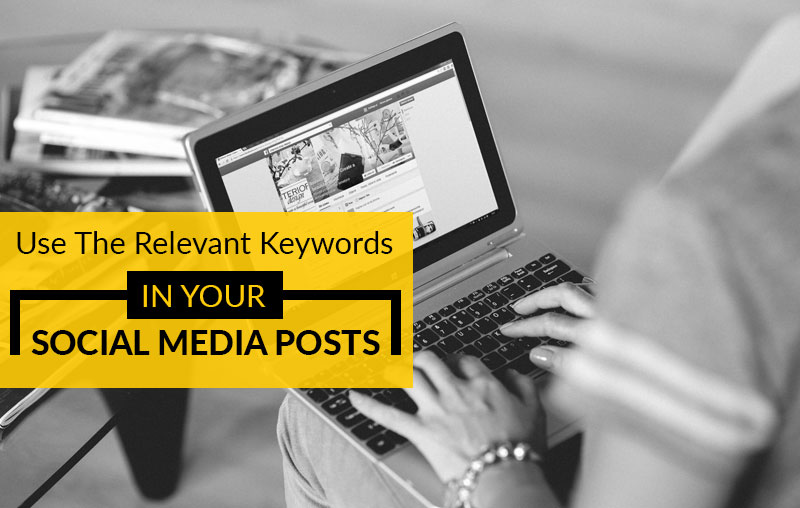 If you want your brand to rank high in social search engine you need to strategize with the keywords. Use the relevant keywords in your social media posts. You can take help from these tips when using keywords in your social media posts:
The relevant keywords can be found with Google Adwords. Even if you are not willing to spend money, you'll be able to check the keywords.
Take those keywords which have high volume. This will help you gather traffic for your website.
Ensure that the keywords that you use are solving the problems of people.
8. Use External Links to Rank Better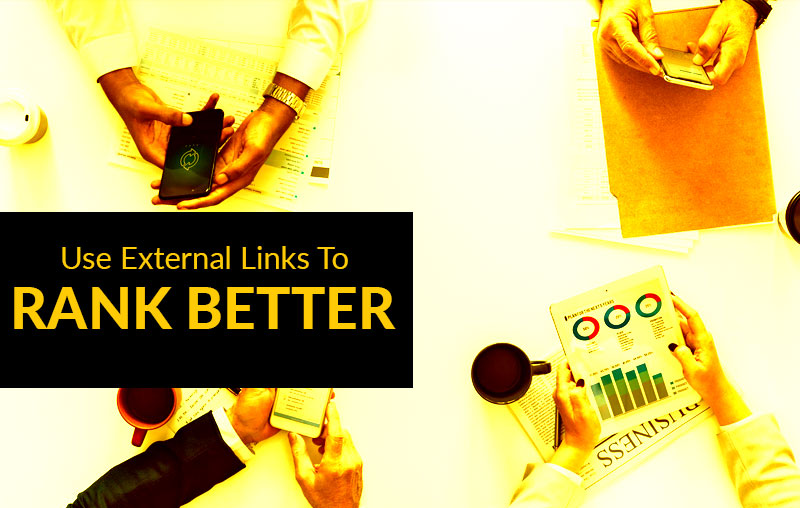 A way to apply public media to your benefit is by reassuring far more exterior internet sites to link to your current content. Additional, to get increased power from the search engines, the harder varied exterior inbound links you can get, greater the idea is.
On the other hand, to make it work, as we described previously you must persistently article high-quality and fascinating written content on the public channels.
When you get started posting written content, people should fastidiously market your written content simply by sharing the idea in the present post along with conversation forums.
9. Integrate Social Media in Your Website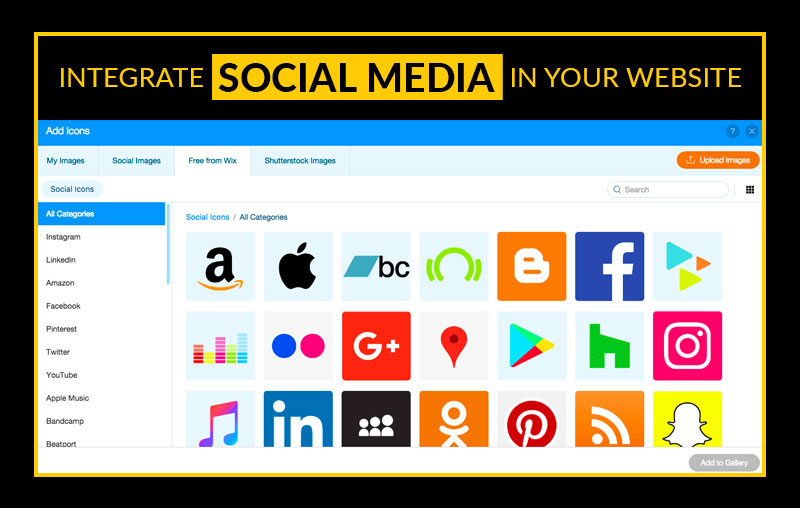 For you to advertise your manufacturer, also to improve your online profile, you should combine jointly your own public marketing in addition to website. You can entirely take advantage of public marketing on the company website by simply following several basic steps.
Add public revealing switches on the website, this is the least difficult way of including your own public profile for your website.
Involve one on one website inbound links in your public marketing options through the website in addition to once more through the public marketing profile returning in your website. Other than, a person will add a strong choice of public marketing revealing switches on your site posts.
10. Update your Social Media Profiles Constantly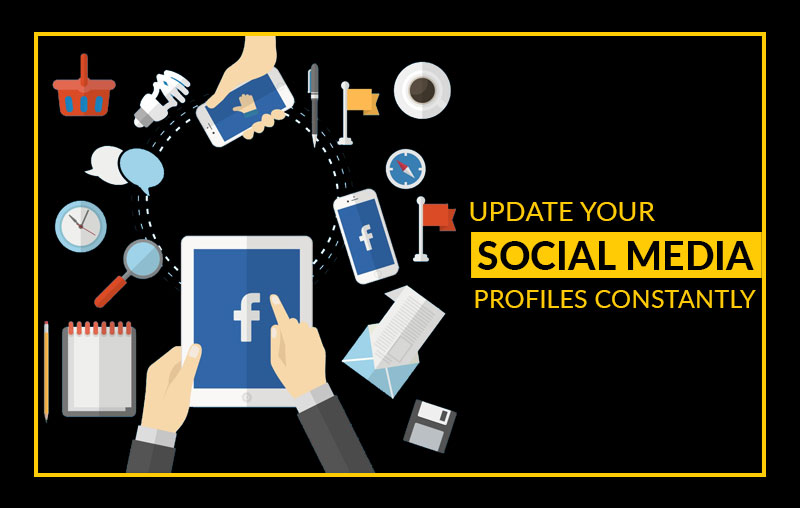 You need to update every tiny detail on your social media profile. And not just on one page, on every social media profile that you have on the internet.
By using these a superior desire for fast information, it truly is vital to contemplate a person's social networking sites as being a second website intended for users.
Consist of a comprehensive account of this firm (using targeted keyword phrases as soon as appropriate), the assistance you are offering, office environment regions, working hours involving functioning, one-way links to your website, and a lively electronic mail that will buyers may use to contact you to get more information.
11. Use Catchy CTA Buttons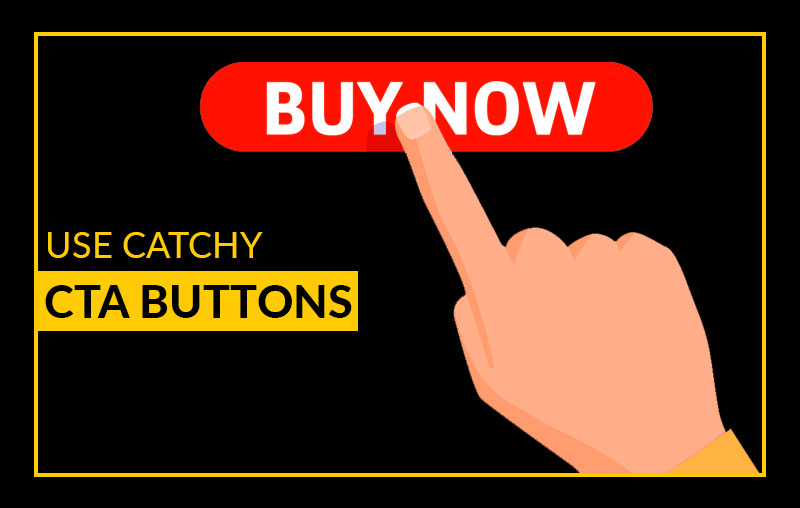 This is one of the main reasons that your social media will be an instant hit. If you want to drive traffic on website, it is best to use CTA buttons that can grab the attention of the users.
Here are some ways in which you can use effective CTA buttons:
Keep the message short.
Use the power of colors to gain advantage over your competitors.
If you can, try to figure out what are your target audience going through when they are visiting your website. Use humor to motivate them.
Being cheesy won't help. Use the power of simplicity to grab attention of the users.
Gain advantage over your competitors by using CTA's which are already popular in the market.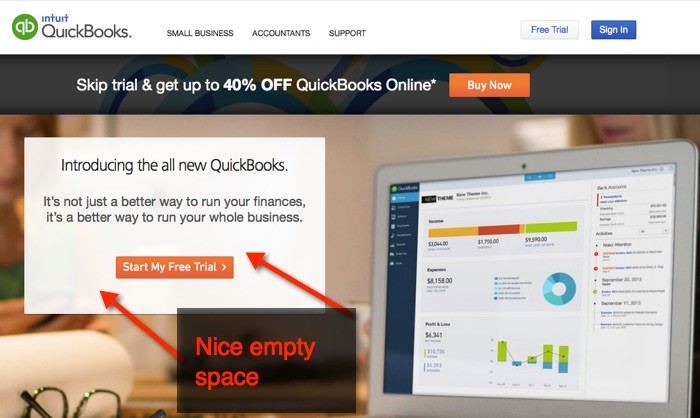 12. Share Information-based Content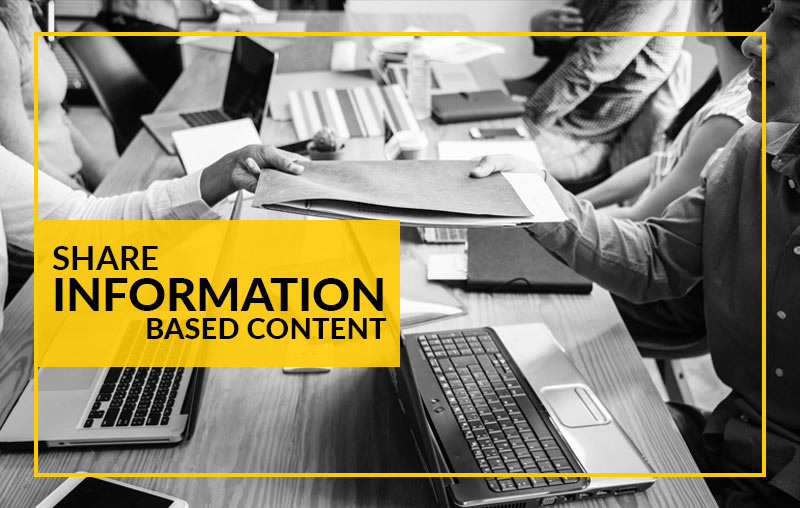 Gone are the times when customer can get anything and don't complain about the content. Now, customers are smart. They need content which can help them grow.
If you want to optimize your social media, you must follow social media marketing tips and tricks which are being used by everyone else.
Search for information which can benefit your users.
Don't ask them to buy from you before you have given them something important.
As mentioned earlier timing is important. It is not just how much you give, it is about what will be the time that will benefit your user the most.
Focus on sharing that information which is regarding your niche. If you share any other people will not be able to engage with your brand.
13. Be Selfless and then go for the prize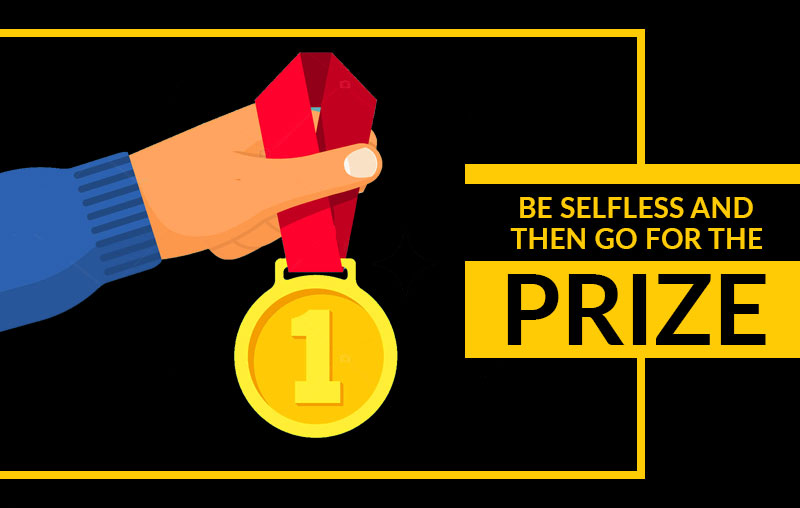 You cannot consider asking customers to buy if you're not showing them some value and respect first. You must give them something important first, which can build their trust over you.
You don't buy from Nike because they sell the best shoes, they do, but you buy from Nike because they have established trust among the people. People now know that Nike is the right choice for them.
14. Deliver Targeted Content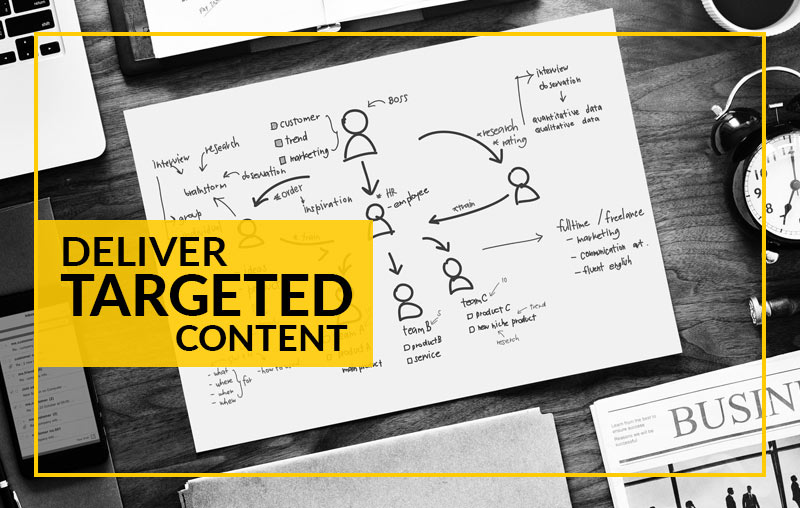 You cannot expect your users to buy from you if you're not giving them content which is useful to them. If there is problem that the customer us facing you need to address that problem in the social media posts that you're posting.
If the customer finds the solution in your post, they will not only buy from you, they will give positive reviews that will create social proof which you can use to establish trust among other customers.
15. Focus on your Social Media Goals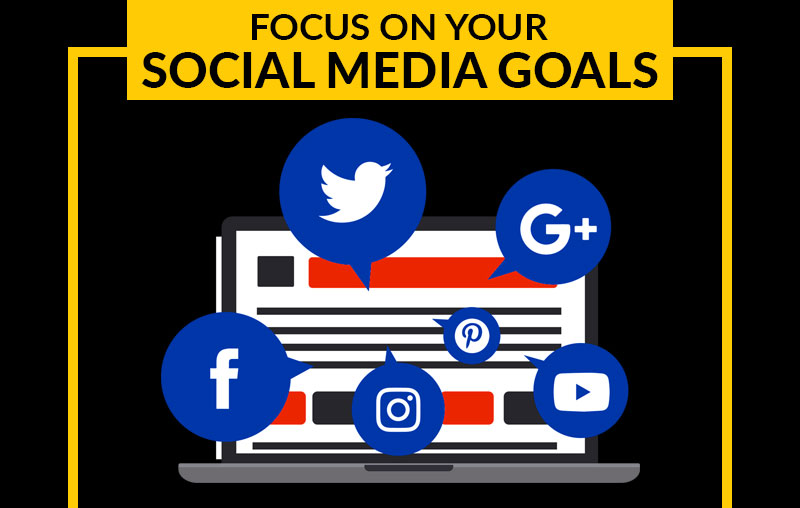 If you still don't have social media goals you have a lot of work to do. Social media optimization trends in 2019 is all about creating goals and achieving them. If you don't know where to begin, start from here:
What do you want from each social media campaign?
Measure the performance of each goal and figure out how you can improve it.
Consult with a social media expert and tell then what is your goal and what are you expecting from social media? This will help you both drive some outcome from the goals that you've created.
16. Reach out the Social Influencers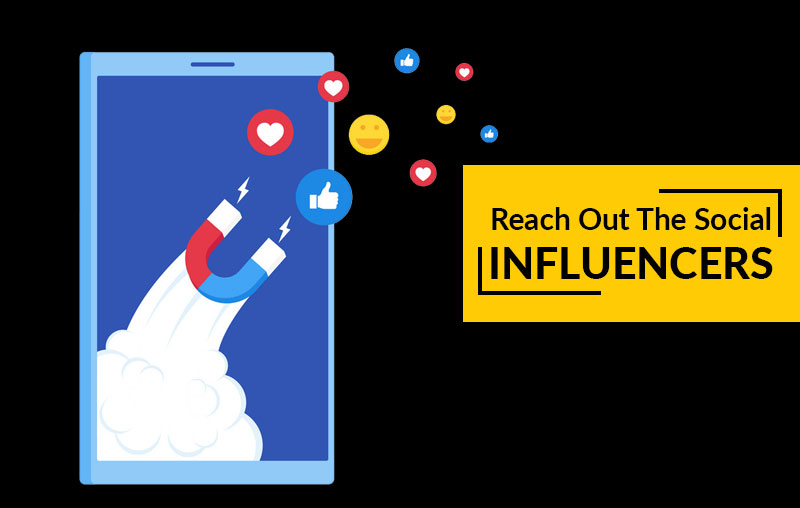 Getting in touch with influencers in your marketplace can create a difference. It is easy to work with others with these for making your current brand name visible.
Possessing societal advertising influencers for your brand's part could be a splendidly effective marriage pertaining to the two of you involved.
You can find Instagram influencers, people, YouTubers, vloggers etc. to focus on a larger array of people.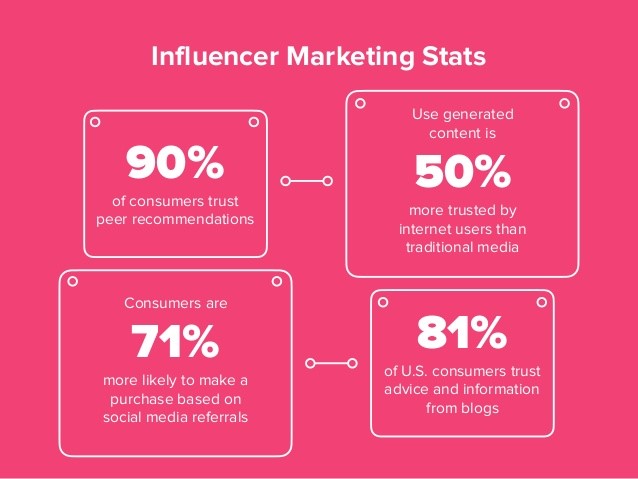 Once you've developed a connection with a societal advertising influencer, they've got the proportions to discover the sales message out and about significantly additional and more naturally in comparison with a business profile.
Other than, they're serious about vehicles, they are going to furthermore ally for these people and manage the talk in ways that feels a great deal more down-to-earth in comparison with an argument due to a commercial societal advertising account.
17. Constant Giveaways Might Help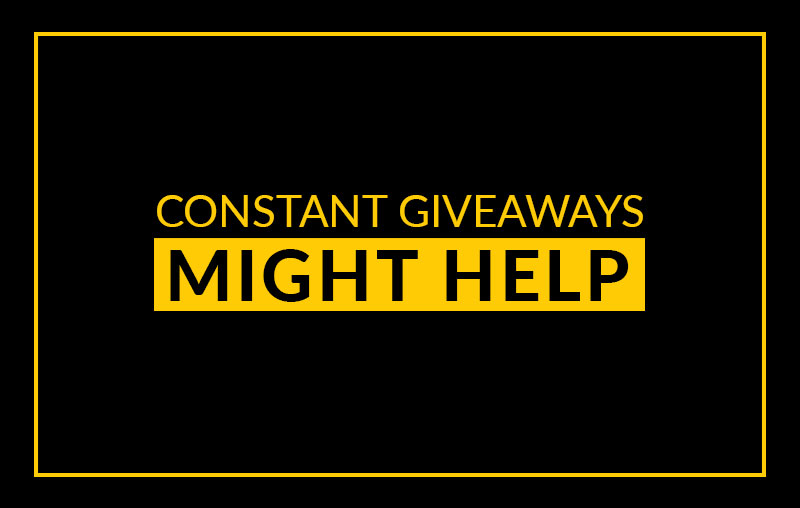 If you're not giving away something how will expect users to trust and get something from you. Use social media campaigns to get attention of the users.
If you give away something from the start, users will build a perception that you have more to give. They will start trusting your brand and keep this gesture when they are ready to purchase from you.
If you do constant contests, people will come to you more often. This will help you to get more done in short time. SMO for digital marketing businesses is all about helping customers connect, share, and get the most information from the customers.
18. Use Videos to Steal Attention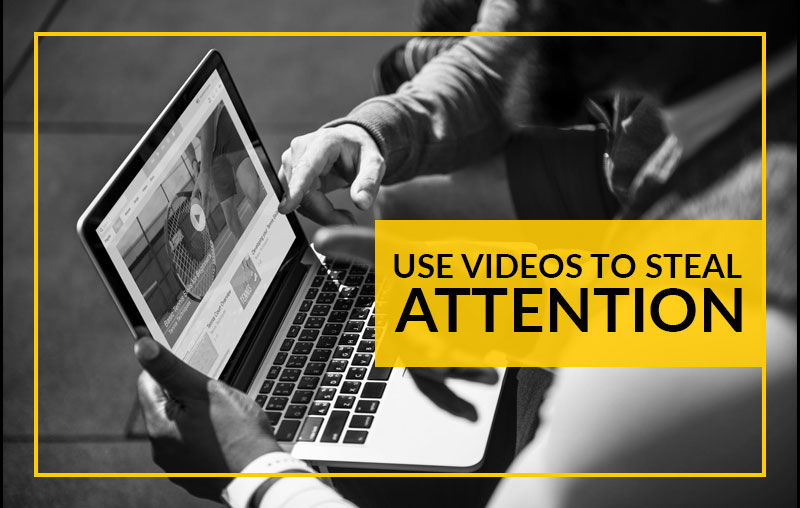 Videos greater level of additional joining as compared with long articles on websites regarding increasing your manufacturer, mainly because it generates increased click-through prices total sociable mass media marketing techniques.
Once we market business because of video lessons helps to boost consumer wedding, boost the time used on a website along with outcomes to get more sales. You may create goods and services showings to be able to function the features along with display the direction they function, it becomes an amazing approach make use of online video to succeed your own business.
Online video expressing types likewise have a big visitors and you can advertise your manufacturer quickly by developing a handful of high-quality joining video lessons which in turn help make your manufacturer additional genuine along with trustworthy.
19. High-Quality Backlinks will Help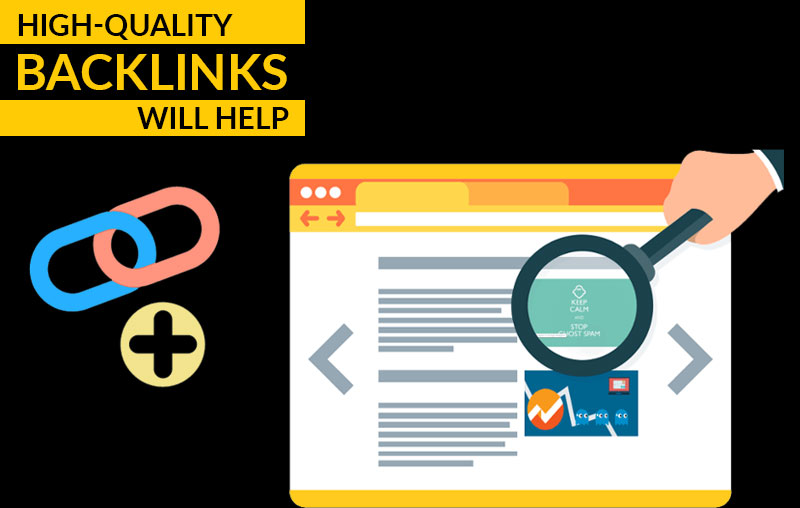 Earning high-quality backlinks can boost the SEO of the independent business's website. You can acquire far more backlinks guests posting, community forums, round- way up posts. High-quality backlinks offer search engines like google the credibility pertaining to you.
Constantly concentrate on the superior and importance connected with the material you are submitting on your website.
You will get backlinks if others opt for to express your posts including one of a kind and fascinating content. Additionally, you can reveal your posts for talk community forums to create traffic and take full advantage of external website link sources.
20. Stay Active on Social Media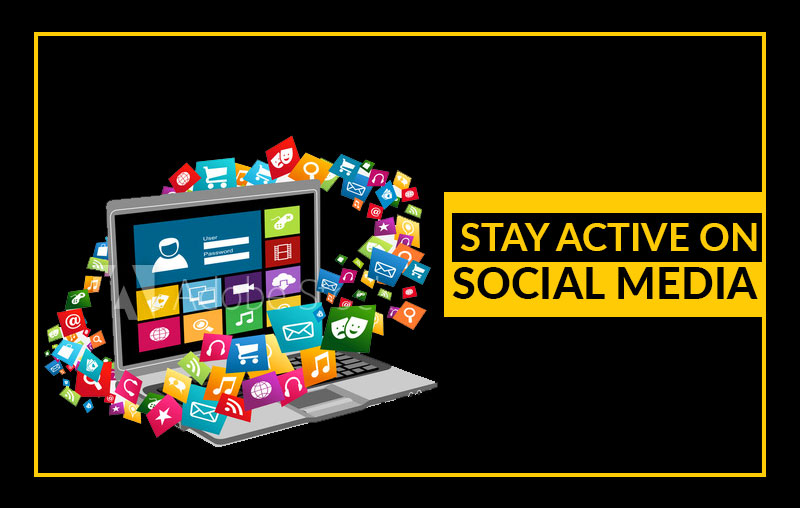 Social networking sites are an effortless way to create the net existence of one's brand because it lets you hook up and especially talk with our goal audience. It 'hydrates lack of to possess a page and website upon interpersonal mass media, you will be active on the website as well!
Every software has its own specific consistency intended for discussions, and so guarantee you're aware of what they are – and remain faithful to them.
One of many basic principle ways for you to keep visible in your customers and find prior to probable new customers is by interpersonal media.
If you wish one's interpersonal mass media for to resonate together with your visitors, it is advisable to converse with these people AND in the tone of voice that will fits.
Consider getting an organic and natural followership by simply expressing online presence having frequent and pertinent updates may help you plenty with increasing your brand.
The Takeaway
If you're willing to go big with social media, you can take advantage from these tips. You must work on all these tips and see which tips are working for your brand.
There is no one way success to anything.  You can achieve success by trying out everything that makes your brand special. Be unique, offer something valuable to your customers. If you give something which others are not giving, customers will come to you without having any second thoughts.
Consider one's public mass media optimization system to be a work-flows, and when you add the 5 tips we now have offered higher than, you will realize positive results and boost your public mass media ROI.