Learning how to get backlinks is crucial if you want to boost your website's SEO. After on-page optimization and technical SEO, backlinks are the most important SEO factor.
Backlinks are the foundation of the PageRank algorithm and impact your organic search performance. Although you can rank a website without them, high authority backlinks quicken the process.
Backlinks help websites rank higher on search engines without breaking a sweat.
You can achieve higher rankings in less time if you know how to get backlinks. You can get more traffic and more leads by ranking above your competitors.
All you need is an effective backlinks SEO strategy for your brand.
In case you are unaware of how to get backlinks, we have got you covered. This detailed backlinking guide will help you get quality backlinks.
How Do Backlinks Work?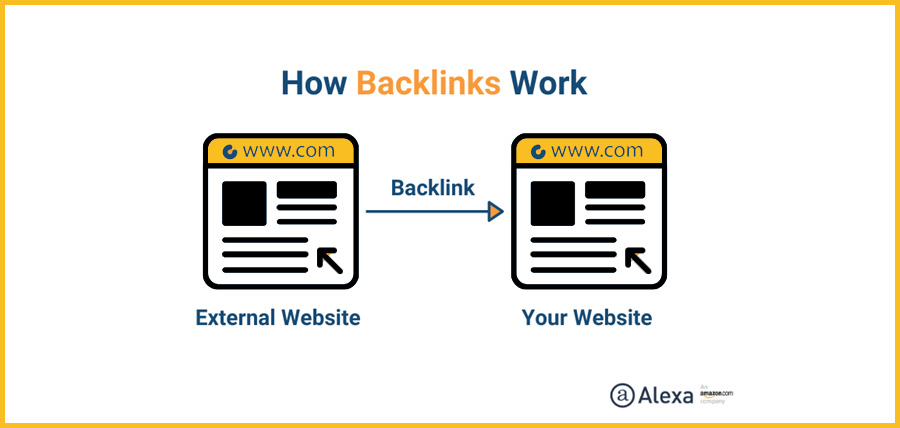 Backlinks are the incoming links that your website gets from other websites. When one website refers to another website using a link it passes authority.
These links act as a vote of confidence representing the credibility of external websites. When a number of websites link back to that website, Google pushed it higher on SERPs.
Note: Kindly change color according to our own website
There are three key factors that influence the value of backlinks.
Authority of linking site

Do-follow vs. no-follow status

Onsite location of backlink
For better understanding, read our guide on how to do link building for SEO.
The more backlinks your website has, the more likely it's that Google will rank it higher. However, it also depends on the authority of external websites that are linking to your site.
The below image will help you understand how backlinks work.

Types of Backlinks
There are different types of backlinks but you need to focus on their status. You'll either get do-follow or no-follow links from referring domains.
It's up to publishers to decide the type of backlink when they link to your website. Webmasters can set the link status as "do follow" or "no follow" using the HTML code.
Do-follow links tell search engines that a website trusts the source. This type of backlink passes high value to external websites.  
No-follow links refer to external websites but tell search engines that the website doesn't trust it. This type of backlink has less SEO value but still diverts traffic.
So, when working on a backlinks SEO strategy, make sure to get high-authority do-follow links.
How to Get Good Backlinks for SEO?
There are two ways to acquire high-quality backlinks for your website.
Get organic or natural backlinks

Create manual backlinks
Natural backlinks are inbound links that webmasters place in their content. Publishers link to your content when they think it has value and is useful for their readers.
To get organic or natural backlinks, you don't have to make an effort. All you have to do is produce quality content for the right audience.
Manual backlinks are the ones that require effort from your side. Unlike natural backlinks, you will need a manual backlink strategy to improve links. The common practices involved are forum commenting, outreaching, and guest posting.
How to Get Backlinks Naturally

We know that to get quality backlinks, we have to offer valuable content.
Valuable content is which provides information and educates the readers. This is well-written content that covers the topic and presents the information in a simple way. In short, you need a well-researched article that readers can understand.
Such authority content will earn high-quality backlinks for your website. In case you don't know how to get backlinks naturally, follow the below tips.
Become an Authority Source
When it comes to getting quality links, authority news sites are the best options. However, news websites and blogs don't provide links to businesses or services sites.
But there's a way around it!
You can team up with journalists to get white-hat SEO links. You just have to register yourself on a service called Help a Reporter Out.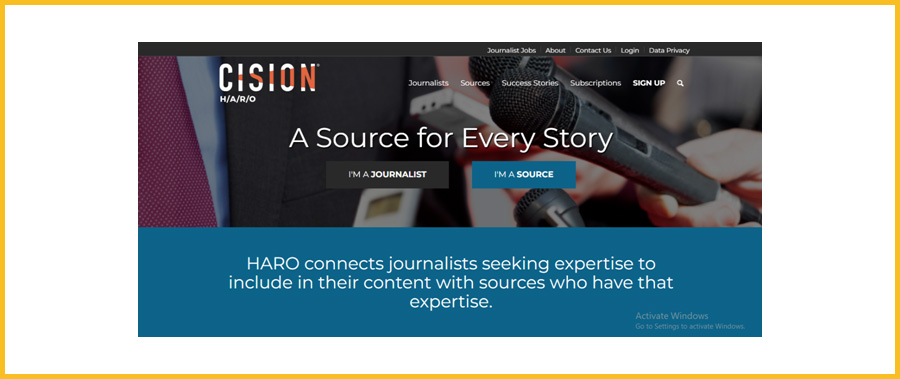 Help a Reporter Out or HARO is a service that connects journalists to resources. This benefits both parties because 
Journalists get credible information and resources

Resources get links from authoritative websites 
Follow the below steps to set up a HARO:
Register as a source

Choose your plan (free or paid)

Set up your profile as a source

Check requests for contribution

Respond to queries related to your field
Choose the Best Content Formats to Get Links
Content represents the information that you produce for your audience. This can be either in the form of text or visuals.
The textual content consists of words that you write including blog posts, research papers, case studies, eBooks, etc. Visual content includes images, GIFs, infographics, videos, charts, and tables.
Websites and brands usually produce both types of content to engage the audience. However, some content formats can get more backlinks than others.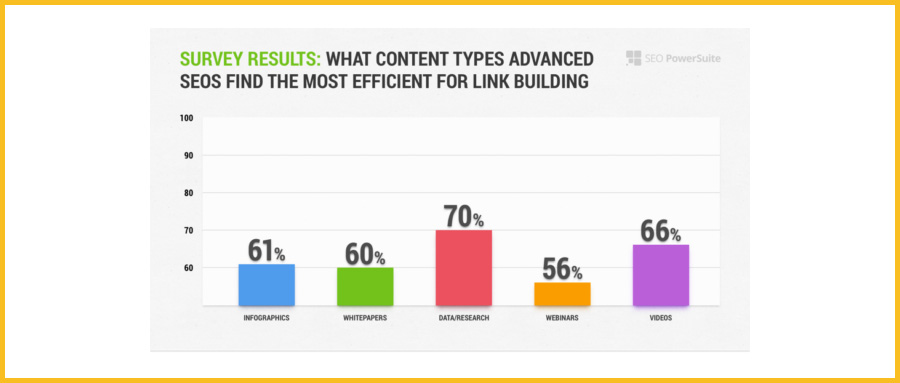 Source: seopowersuite.com
Research articles and whitepapers get more links among written content formats. Videos, webinars, and infographics are top visual content that can get backlinks.
Also, the chance of getting links improves when you use images in your content. 
Redesign image and remove brand names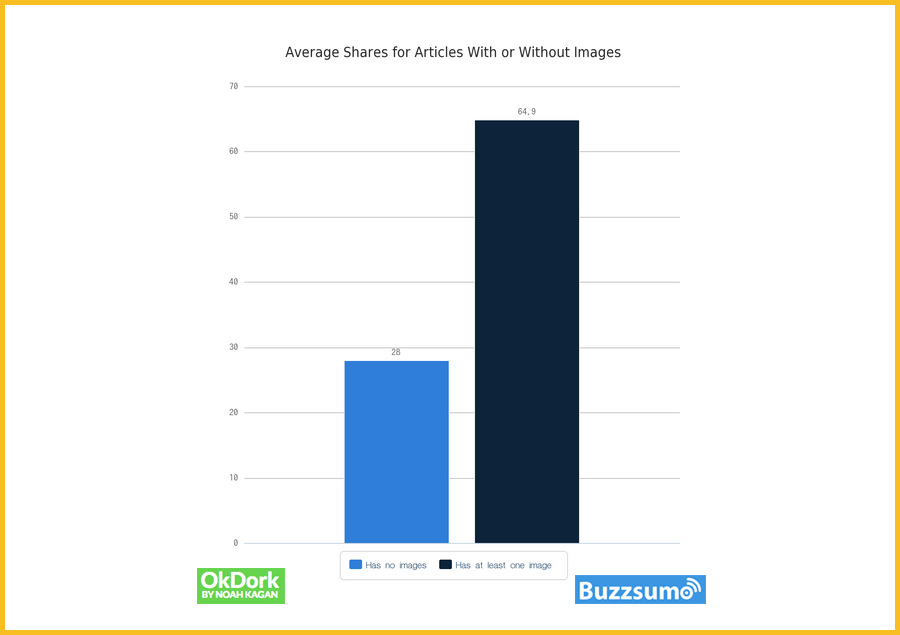 (Source: Buzzsumo.com)
So, if you don't know how to get backlinks, start using infographics in your content. This way you can earn more links from other websites and can improve your website's SEO.
Create Long-Form Content
Long-form content performs better on search engines and can get high authority backlinks. This is a fact that has been proven by many SEO studies. As stated by Backlinko:

However, there is no clear answer to why long-form content gets more backlinks. Maybe this has to do something with satisfying searcher intent as long-form articles often offer deep insights.
Content with less than a thousand words gets less than three backlinks. On the other hand, long-form content with a word count between three and ten thousand secures more than 4 backlinks.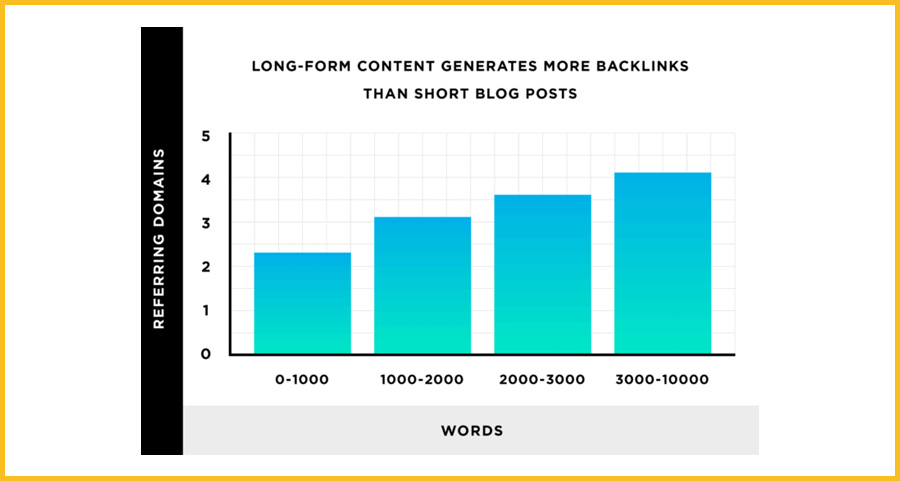 Source: Backliniko.com
Publish Ultimate Guides
You now know that long-form content has the ability to get more backlinks. You can get natural backlinks by writing lengthy blog posts. The question is on which topics you should write about.
The best you can do is publish ultimate guides.
You can publish "How to guide" or can write about "best tools/methods." Of course, this depends on your areas of expertise and the industry.
Ours is digital marketing, and we have written a detailed guide on how local businesses can benefit from SEO.
Since ultimate guides cover the topic as a whole, these satisfy user intent. However, you must choose your topic carefully before writing a guide. You should include:
Relevant stats and data

Creative images

Valuable infographics

Case studies and reports

Covering the basic queries, stats, and infographics will help you create a comprehensive guide. Since you will be the source, this will encourage other websites and blogs to link back to you.
Do Image Optimization
We have already talked about how posts with images get more backlinks. With a little effort, you can acquire high-authority backlinks using images.
Also, image optimization offers the opportunity to improve the on-page SEO of your website. What's interesting is that you can quickly learn how to do SEO for Images.
However, there are certain factors that you must consider before adding images. You must focus on creating
unique images

linkable assets 
Images can improve your website's organic traffic by 12 percent. But you should try to make it unique and to do so, add some value to it.
An infographic is the best example of it.
According to Buzzsumo, Infographics is the best type of content that can earn you backlinks.

Follow Content Marketing Techniques

The best way to get quality backlinks is to create linkable content. Publishing high-quality content that gets links can diversify your backlink profile. With certain content marketing techniques, you can naturally earn links from high-authority sites.
Write for the target audience

Create comprehensive guide

Make content linkable by adding stats

Use internal links

Utilize social media
If you need help, follow these smart content marketing techniques to write high-quality user engaging content.
How to Create Backlinks Manually?

It takes time to generate natural backlinks for your website. And if you are wondering how to get backlinks quickly, there is another way.
You can create backlinks manually for your brand or business website. There are certain proven methods that you can try as a beginner and pro. 
Here's how to create backlinks manually in a short time.
Try Guest Blogging
The benefits of guest blogging for SEO are hard to overlook. Publishing guest posts on high authority sites and blogs can boost ranking in many ways.
In addition to getting backlinks, you can spread awareness about your brand. The biggest benefit of guest posting is the traffic that you'll get from other websites.
Guest blogging will help you get:
High-authority backlinks

Organic traffic

Brand visibility

High authority on search engines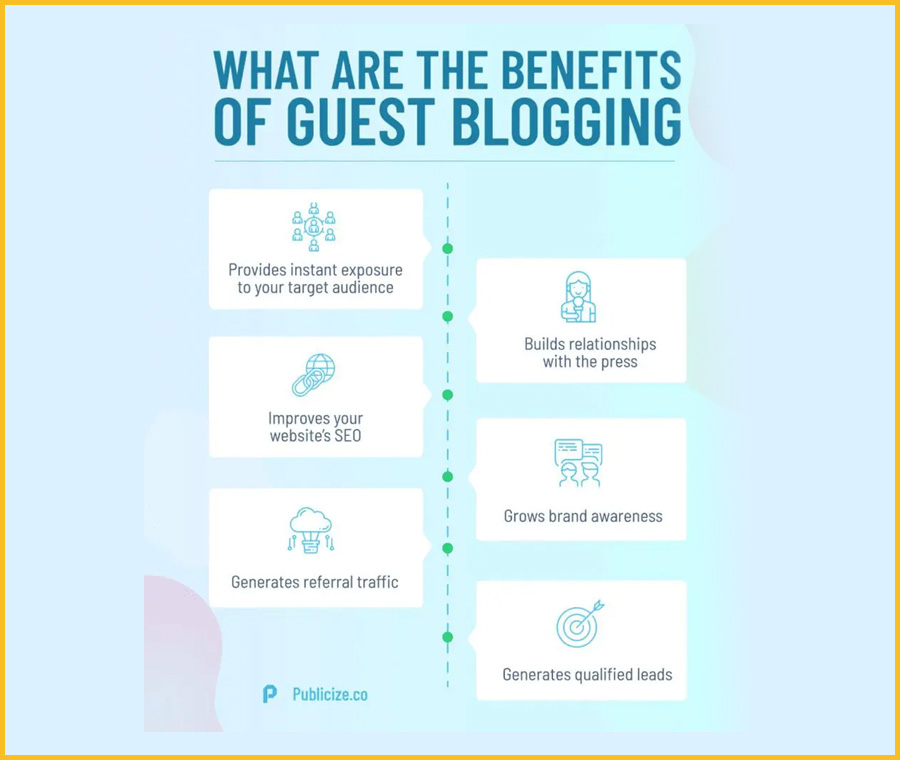 Source: Publicize.co

You can also hire guest posting services at affordable rates to create backlinks.
Do Resource Page Link Building

Another way to create backlinks manually is to do link building on resource pages. If you are unaware of resource pages, these are web pages that have valuable information about specific topics.
A resource page typically offers a macro view and includes helpful links. These are curated links that refer to relevant websites which offer a broader perspective of the topic.
Resource pages normally have high authority and can boost your website's ranking as well. That's why SEO experts advise getting backlinks from authority resource pages.
You can do this on your own or hire an outreach service.
Other Ways to Create Manual Backlinks

Outreaching and guest posting are two important techniques to get backlinks. However, there are some other practices that can prove beneficial if done right. These include:
Submitting blogs on blogging sites

Commenting in relevant blogs

Answering the question in forums.

Creating profiles on relevant networks.

Sharing relevant blogs on social media

Creating backlinks via free classified ads
However, make sure you are following Google's link guidelines when building links manually.
How to Create Backlinks Step-by-Step
To get better SEO results, the quality of backlinks is the key. That's why it becomes essential to follow an appropriate backlinks SEO strategy.
Google evaluates a website on the basis of backlinks it has. However, it values backlinks depending on the authority of external websites. So you must focus on creating high-authority links while following a backlink strategy.
Here's how to create backlinks step by step to achieve good results. The strategy will help you if you don't know how to create backlinks manually.
Step 1: Perform a backlink audit
Step 2: Do competitor analysis
Step 3: Publish guest posting
Step 4: Write valuable comments on forums
Step 5: Do outreach for link building
Step 6: Buy high-quality backlinks
Yes, you can buy high-quality backlinks without defying Google's guidelines. Almost all websites and brands follow this approach while doing backlinking for SEO.
Where to Buy Backlinks?

You can outsource link building if you don't know how to build backlinks. But there are certain factors to keep in mind when you are buying backlinks.
However, read these facts about white label SEO services before hiring an SEO company.
You should buy backlinks from a website which
Is relevant to your niche or industry

Has high authority on search engines

Has high monthly traffic 

Addresses the relevant local audience
If you are outsourcing link building, make sure the company has
Registration as a digital marketing agency

A strong portfolio

Good client reviews

Local presence in your area
Best Place to Buy Backlinks

Kamil Web Solutions is the best place to buy backlinks in the Middle East. Being the leading digital marketing agency, we have an extensive portfolio of guest posting. We can build quality backlinks and do guest posting on your behalf.
The fastest turnaround time and client reviews make us the top-ranked agency on Clutch. Contact us to buy high-quality backlinks and rank your business in the UAE.