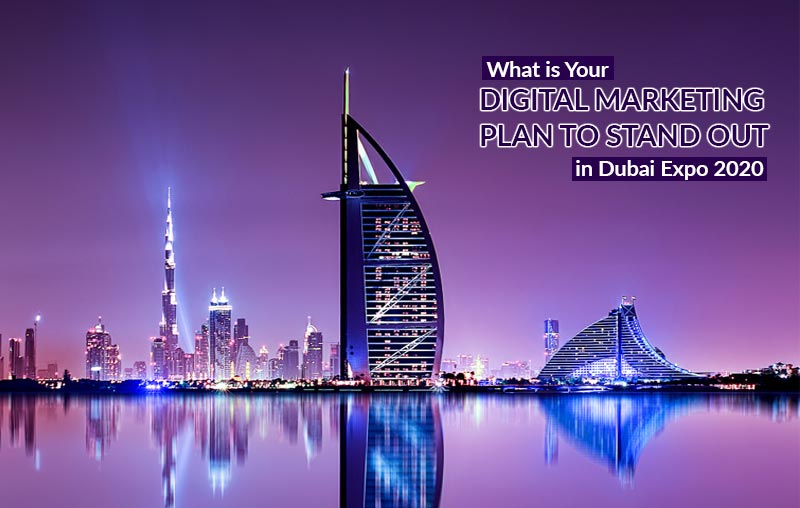 From every SME in the world to all global corporates have set their eyes on the coming World Expo of 2020 in Dubai.The United Arab Emirates itself has no shortage of wealth and this expo 2020 is anticipated to increase their national GDP by 5.5%, and that is just the tip of the iceberg.
The first question you need to ask yourself is if you are joining the expo or not? If not, why not? Expo 2020 Dubai has created Online Marketplace to welcome the entire world. Users can present their products or services to all participants, contractors, and licensees of this Expo on this portal.
In this article, we have discussed how the field of digital marketing going to make this world exposition better than ever and how any business joining Dubai Expo 2020 can get extra exposure with a little help of digital marketing.
The Objective Behind World Expo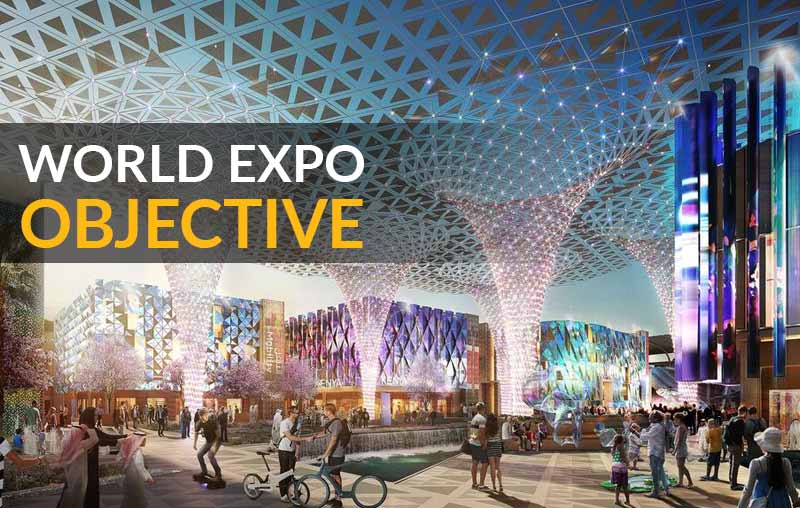 The first event of the World Expo started back in 1851 by the name of 'The Great Exhibition' in London. Even then it attracted 6 million visitors from 25 countries. It was founded with the idea of bringing all countries to one platform for business collaboration.
This idea definitely proved to be a huge success because, since then, a world expo is conducted every 5 years and it goes on for a complete 6 months.
The vice president procurement of Expo 2020, Richard McGuire, said that this expo will facilitate new connections between businesses from across the globe and provide all economies an opportunity to benefit with innovations and new ideas.
All businesses will be able to expand their market and network globally here. Expo 2020 plans to exhibit a glimpse of the future world and hence following the theme:
"Connecting Minds, Creating the Future"
As the theme suggests, great minds from all around the world will collaborate to work on revolutionary projects. It will provide one platform where the Giants can find the most innovative of products and services and Small and Medium Enterprises (SMEs) can advertise their capabilities.
The Expo 2020 has allocated 20 percent of its budget just for the SMEs that roughly equals billions of Dirhams. Dubai Expo 2020 is unlike any other typical exposition where you visit stalls.
They have utilized the technology to its fullest and made it easier for all buyers and sellers to find and communicate with each other using the 'Online Marketplace'.
Who is Coming to this Expo 2020?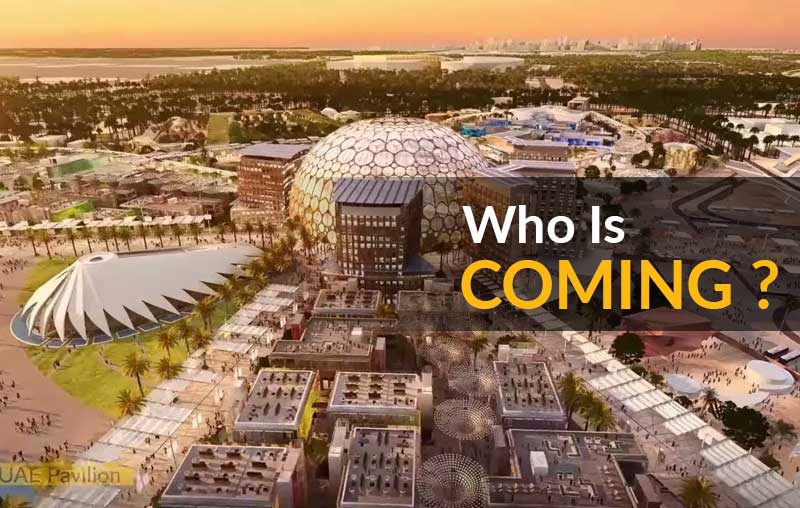 According to Arabian Business, Dubai Expo 2020 is predicted to host over 25 million visits during its venture of 6 months.  Over 70% of these visitors have been anticipated to come from 170 countries excluding Dubai.
It will start in October 2020 and end in April 2021. Small and Medium Enterprises have particularly recognized the value of this expo and won more than half of its awarded 4,500 contracts.
This expo is sanctioned by Bureau International des Expositions so its member 170 countries are confirmed to participate. Moreover, its official premium partners are the biggest of global companies with plenty to offer.
                               Official Partners of Expo 2020

Accenture
 Cisco Systems
DP World
Emirates NBD
Etisalat
Emirates
Mastercard
Nissan
PepsiCo
SAP SE
Siemens
In 20174, Dubai became the most favorite country for global companies to establish their headquarters. Currently, 138 of fortune 500 companies have built their regional headquarters in Dubai, 11 of which joined in 2016.
How Much Business is Expected?
As already mentioned these 6 months of exposition will increase the national GDP of Dubai by 5.5% but it's not limited to just one country.
Standard Chartered Bank anticipated that Expo 2020 of Dubai will generate a revenue of at least 23 billion dollars. Moreover, 277,000 new jobs will be created, so there is something for everyone whether it be a country, corporate, SEM, or even labor.
Online Marketplace Project of Expo 2020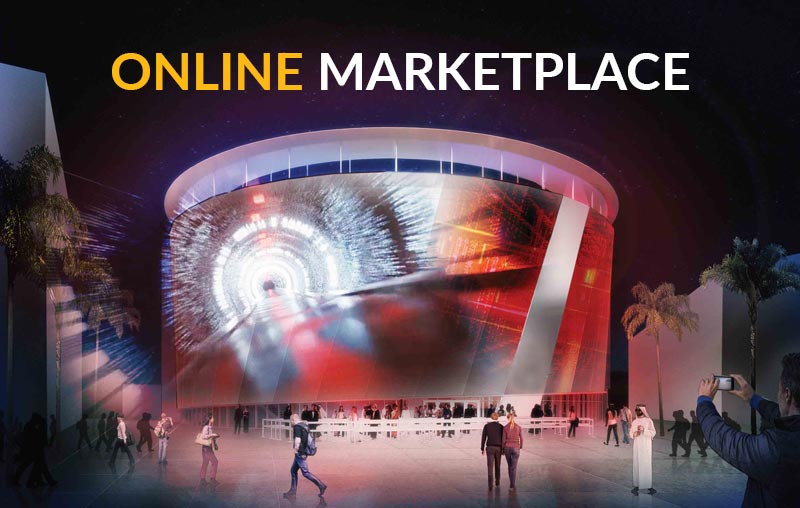 Dubai has initiated an innovative project for Dubai Expo 2020. They have created an online portal where every individual interested in this exposition can become a member.
You won't be going from table to table or watching presentations all six months to find something that may be of your business. With the Online Marketplace of Expo 2020, you will already know everyone and everything that is part of the exposition.
It is an online platform where the buyers, sellers, and suppliers can announce what they offer and communicate with each other. Every member can connect, search, post, and participate in opportunities shared on this forum by Expo 2020 and stakeholders.
You can Create Online Bids for Expo 2020
You have to register your personal or business profile on this portal and then you can post, and search contracts. Every member can create online bids describing the product and services offered by their business.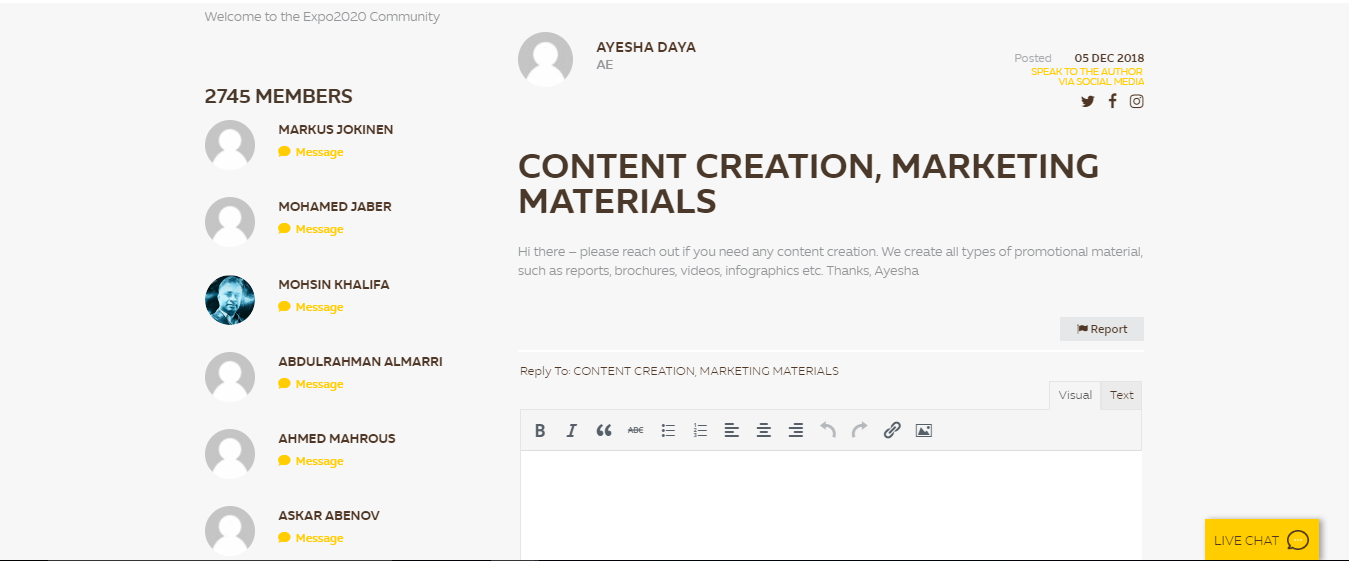 Other members who need services similar to yours will be able to view your bid and contact you. There is also a feature available to filter the results relevant to you.

Post Upcoming Events
To keep everyone updated about upcoming events, this online community can post updates and every member can comment on it.
Tools to Help Suppliers
Expo 2020 Online Marketplace has created a six-step process to get the accurate needs of a supplier when creating a bid. Registered members that work in the same field will be informed by a notification about new opportunities.
How Digital Marketing Can Impact Dubai Expo 2020?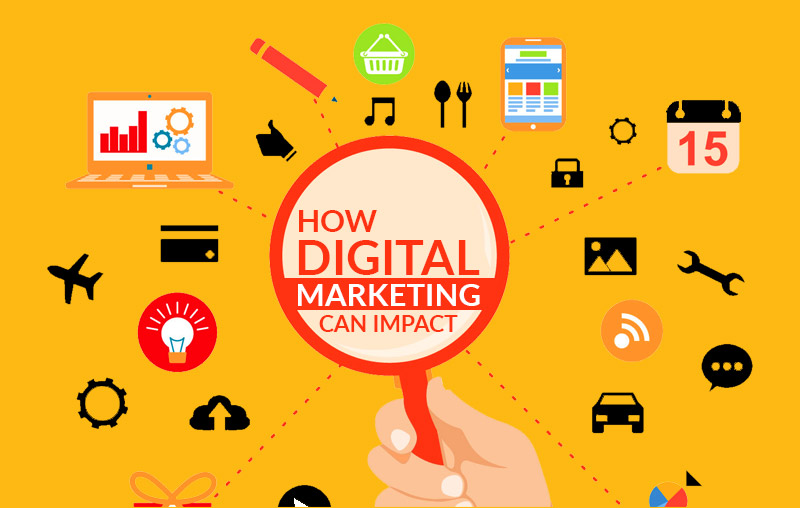 You are all ready to make it in Dubai Expo 2020 and have utilized the Online Marketplace to fullest, but have you thought about the competition? What is it that can give you an edge and extra attention over your competitors? The answer to this problem is Digital Marketing in Dubai.
You can't sell anything if you can't tell anything and digital marketing will assure that your voice is heard. Businesses have already started marketing their brands in Dubai for this world expo.
A new digital competition has started in Dubai since the announcement of Expo 2020. It was disclosed by UAE Today that this exposition has harnessed a new era of digital marketing in Dubai.
Digital marketing is a discipline that uses metrics to analyze and assess the outcome of any marketing campaign. You might also like to read our article on The Importance of Digital Marketing for Startup Businesses in UAE.
Digital Marketing Can be a Game Changer for You!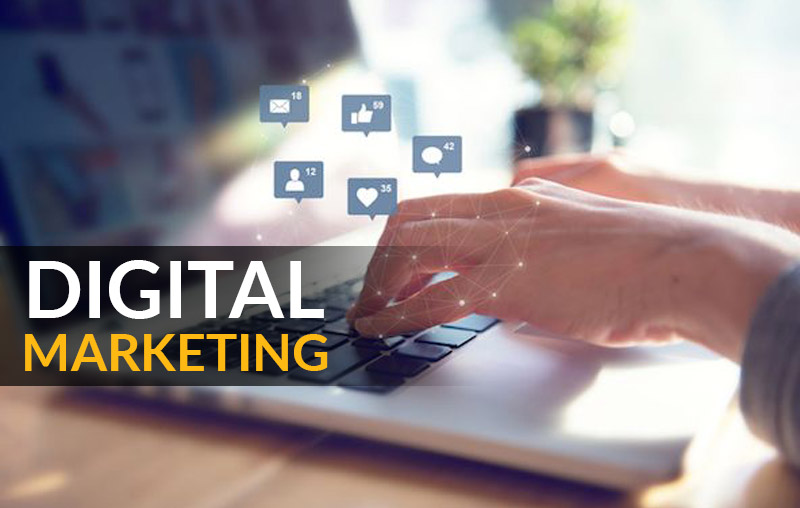 Let the world know you are coming to Dubai Expo 2020. You can either have people stumble upon you in the expo and have them search for you there.
Your market is the entire world with unlimited opportunities but you also have to deal with a global range of competition. One thing you can do is, to make your product and services better.
Content is king, but the engagement is queen and the lady rules the house.
– Mari Smith
With a proper marketing plan, potential customers will already be expecting your business in the expo. According to CEO of Kamil Web Solutions, one of the leading digital marketing agencies in Dubai, the entire world is looking at the UAE and it is the perfect time for businesses to let them know that they exist.
Expo 2020 may become a nightmare to the businesses that will show up without a marketing strategy. Most SMEs have made sure that every potential opportunity from every corner of the world, planning to visit the expo, has at least heard of them.
Digital Marketing will help organizations, countries, and products to showcase, do better networking, and make an impression at the event.
How You Can Use Digital Marketing to Make an Impression?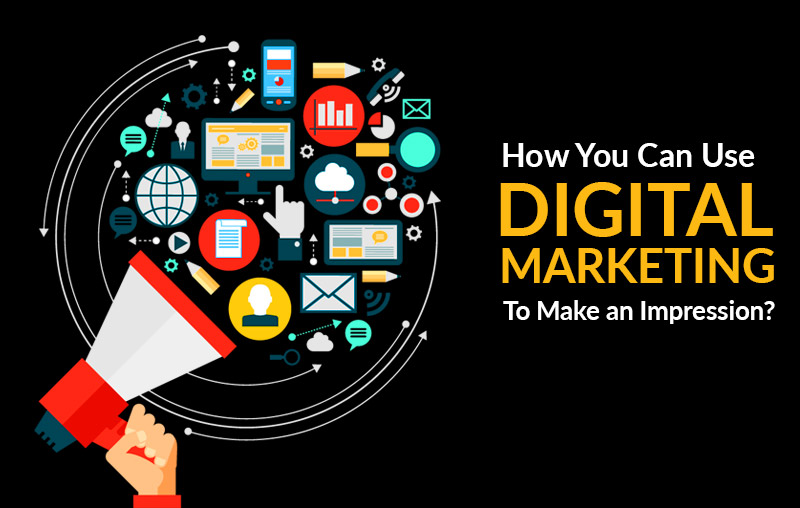 There is a number of ways you can do marketing digitally. The best practice is to mix different types of digital marketing to achieve your set goal. If you are looking to make an impression on world expo 2020 in the UAE then, first, you need to find a good digital marketing agency based in Dubai.
Kamil Web Solutions is one of the best digital marketing agencies in Dubai that takes pride in its services. You can request a quote from them and get a free proposal.
Depending on the type of your business, below are some of the best practice you can follow to get maximum exposure at Dubai expo 2020 through digital marketing.
Utilize Online Marketplace of Expo 2020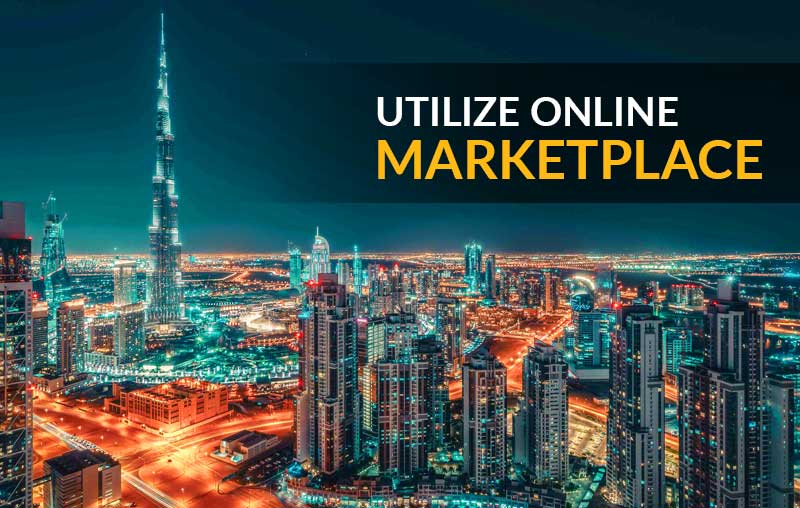 The official online forum of Expo 2020 could be the most effective digital marketing for your business. Every member registered on this portal is connected to this world exposition. Create your business profile and create as big of its authority as possible.
Publish bids and opportunities for others and take part in every discussion of the community. Furthermore, share those opportunities/bids with your social media following.
Social Media Marketing
You can find every person, brand, and business of all scales on social media. Luckily, it's also not very hard to find people of your interest and Social Media Marketing tools have further made it easier to approach them.
Create channels of your business on every social media site and attract a large following by posting useful and eye-catching content. Expo 2020 is already active on all social media websites and you can outsmart your competitors by using the right planning. I suggest you use these 20 Powerful Social Media Optimization Tips for Your Brand Awareness.
YouTube is one of the biggest social media platforms for marketing. Here See How You Can Get More Traffic from YouTube.
Press Release on Right Platforms
You would know better what the most followed websites or magazines of your field are. Filter out the forums that you think your potential customers would read and write an outstanding press release to gain their attention. Let them know that you will be joining the Expo 2020 with the best of products and services of your market.
Online Advertisement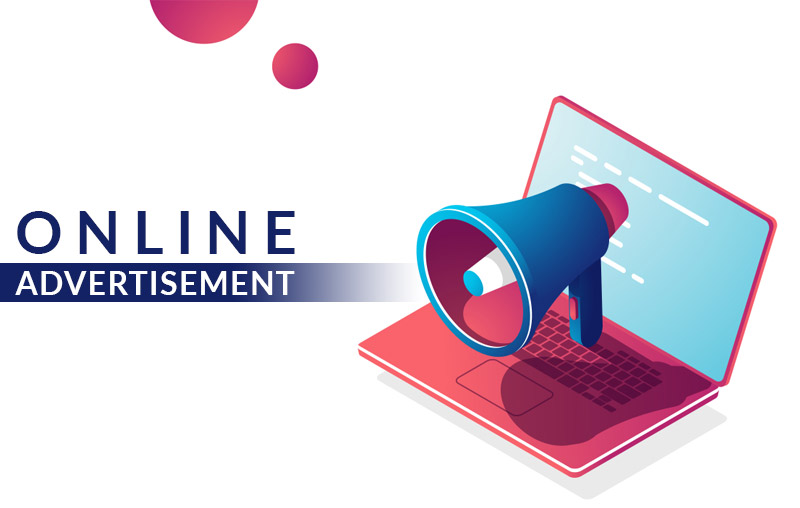 Online advertisement is cheaper and more effective than traditional marketing. Websites like Google and Facebook allow you to show your message to specific viewers. Furthermore, you can also monitor the analytics and status of your ad and gain an insight into your campaign.
For example, you would know what number of people your ad reached and how they responded on seeing it. Here read Why Internet Marketing is Very Important for Every Business.
Influencer's Advertisement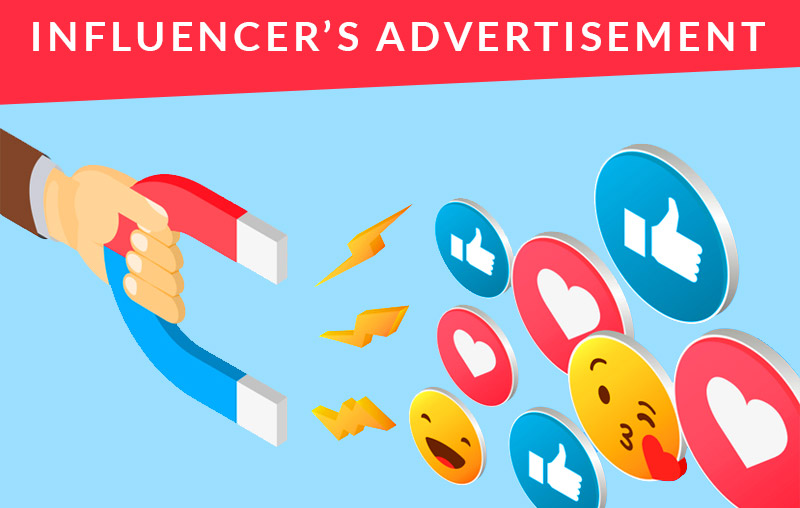 Influencers have a big following on their social media profiles. You can approach them to directly or indirectly advertise your brand. This marketing always shows great response if done with the right strategy and influencer. The person you choose should be, somehow, related to your field.
For example, having an influencer to admit he likes your food and pays an occasional visit to your restaurant would definitely add a number to your customers.
Search Engine Optimization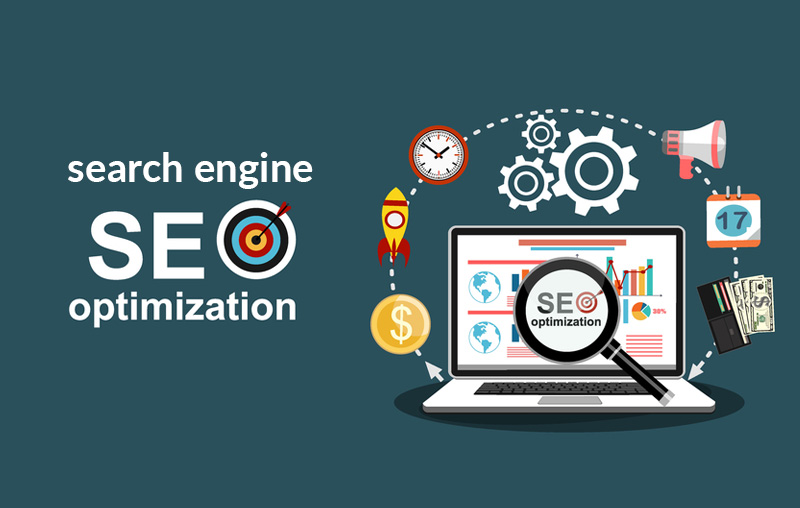 SEO is a widely used method to make an online presence of your brand. You can optimize social media pages or website of your brand to enhance your visibility. The blog section of your website could prove a great marketing section for you. It keeps the world updated with your activities.
You should try to rank on Google for the keywords that best describe your business and that are associated with the Expo 2020.
Conclusion
Dubai Expo 2020 is a great opportunity for all small and global companies to expand their business. While having so many businesses in one platform creates more opportunities, it also increases your competition.
You should definitely join the expo but also develop a great digital marketing plan. I have shared a number of doable marketing techniques but there is still a lot more you can do. It is also recommended to acquire services of a digital marketing agency in Dubai.
Let us know in comments how you plan to dominate your market in Dubai expo 2020.